A few weeks back, Tricia Gosingtian did a makeup tutorial inspired by K-drama actress Yoo In Na. She posted the video on her Instagram page:
While many of her followers appreciated the said tutorial, there was one comment the blogger received that addressed not the makeup, but her skin color. The user wrote, "pang maitim na korean look. dark ka pala pag walang foundation."
ADVERTISEMENT - CONTINUE READING BELOW
Tricia replied to this: "I'm Filipino, and this is my skin. Sometimes I'm pale, sometimes I'm tan, but just because we're all different shades doesn't mean we can't enjoy Korean make-up."
The blogger added, "There is no [one] style of everyday make-up that's only exclusive to [one] specific skin color. That's why make-up is fun! Because we change and transform depending on inspiration and the products we use."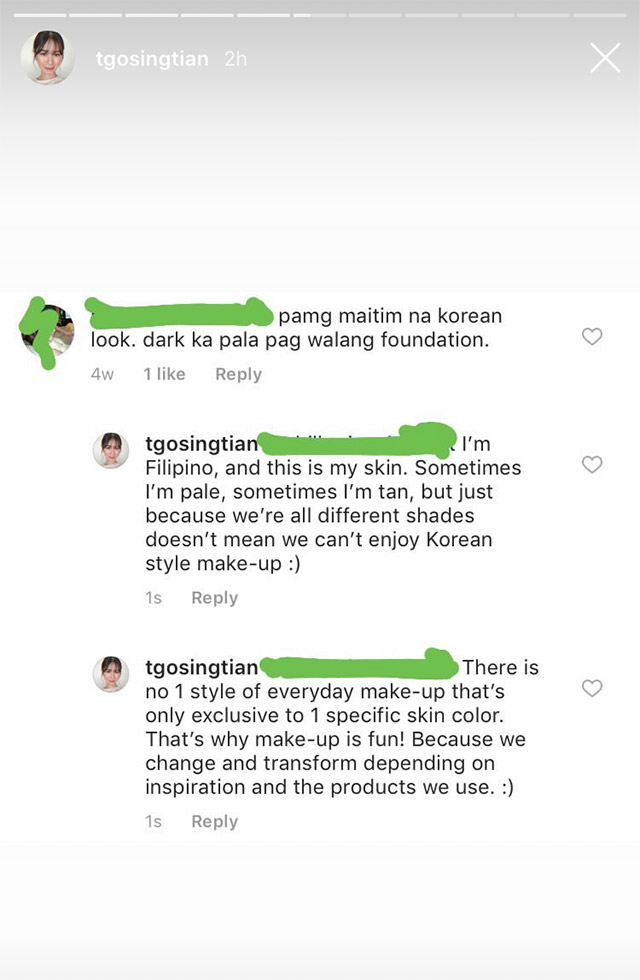 ADVERTISEMENT - CONTINUE READING BELOW
Recommended Videos
Reposting the comment thread on her IG Stories, Tricia made insightful points as to why she found the specific comment problematic. "The comment 'pang maitim na korean look' assumes that most Koreans are white? There are some that are medium skintone or even darker," she wrote. "One day hopefully, no matter what skin color the person has, we can just say, 'ahh that's a Korean-inspired look."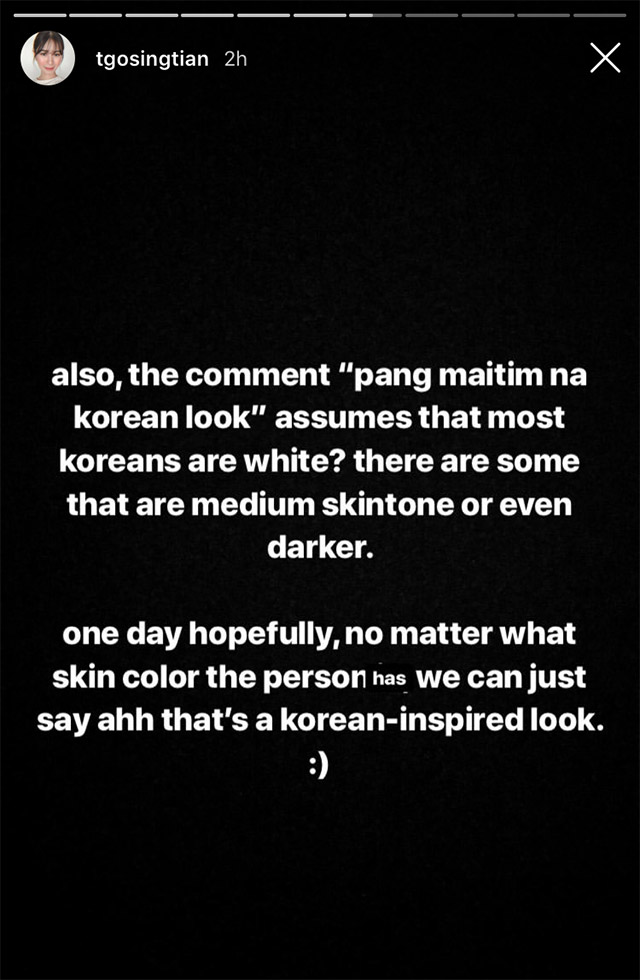 ADVERTISEMENT - CONTINUE READING BELOW
Although the blogger admits that her foundation in the tutorial was heavy and slightly paler, she also pointed out why leaving such a comment is totally uncalled for. She wrote, "What is it about being dark/darker that warrants a comment? If we're also thinking it inside our heads (and not necessarily saying it out loud like this anonymous commenter), what does it say about us? Maybe we're just as guilty of internalized colorism?"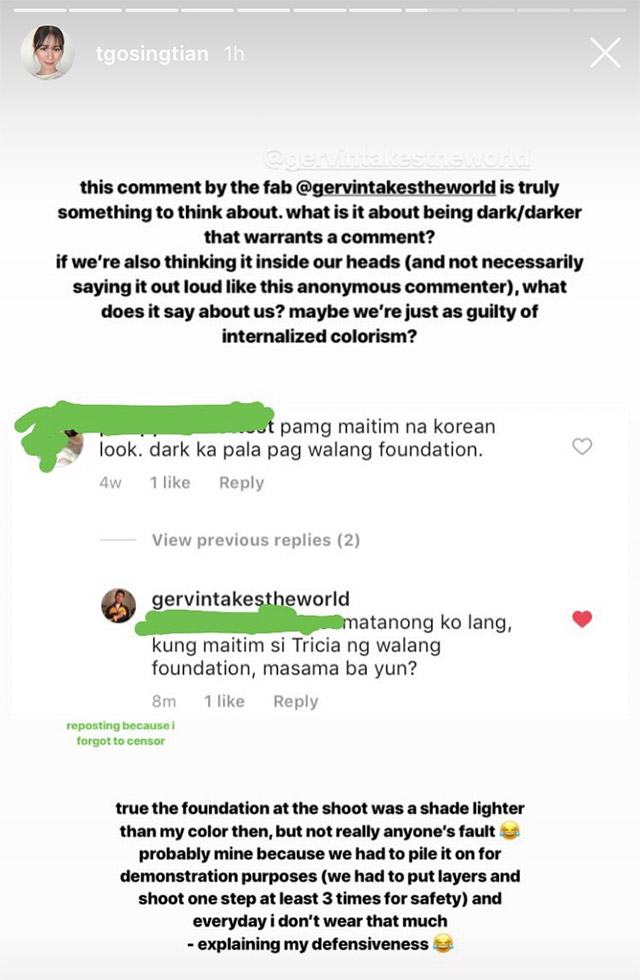 ADVERTISEMENT - CONTINUE READING BELOW
"Personally, I think vague and passive aggressive comments about other people's physical traits are usually a projection of one's own issues and insecruties," Tricia added. "Relatives aren't excused from making such comments but it's just weird if it comes from a complete stranger! [laughing emoji]"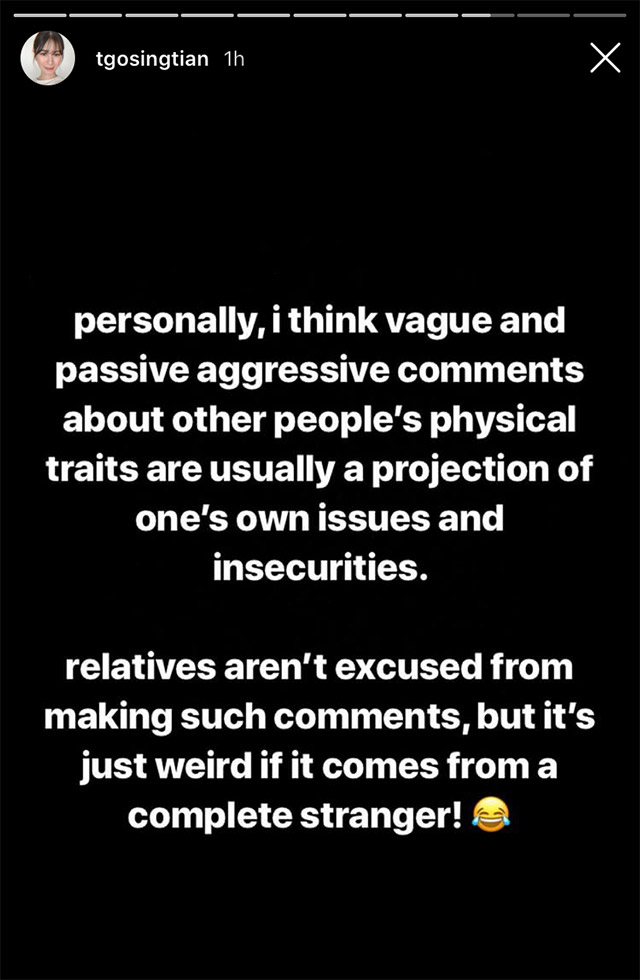 After which, the blogger proudly showed off her tan from her recent trips to Italy and Japan.
ADVERTISEMENT - CONTINUE READING BELOW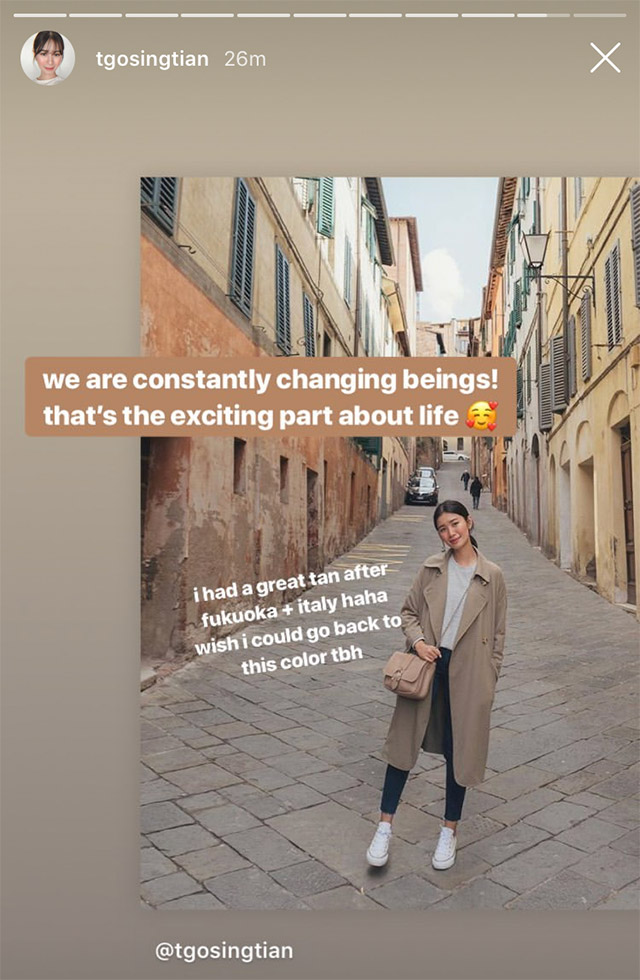 What do you think of the comment and Tricia's response? Sound off in the comment box below!
Related Stories from Preview.ph
Hey, Preview readers! Follow us on Facebook, Instagram, YouTube, Tiktok, and Twitter to stay up to speed on all things trendy and creative. We'll curate the most stylish feed for you!