Lucy Torres-Gomez is the epitome of looking forever young. The 42-year-old politician and wife of veteran actor Richard Gomez has the kind of presence that makes everyone in the room stop and stare with a bated breath. And if you're one of the mere mortals who've since been wishing to unearth her beauty secrets, well, the waiting game ends today—with the launch of her very own skin care line, Promise, Lucy talks to Preview about the natural ingredients she personally loves, her views on being beautiful, and what ultimately inspired her to create a local beauty brand and develop products that are literally promising.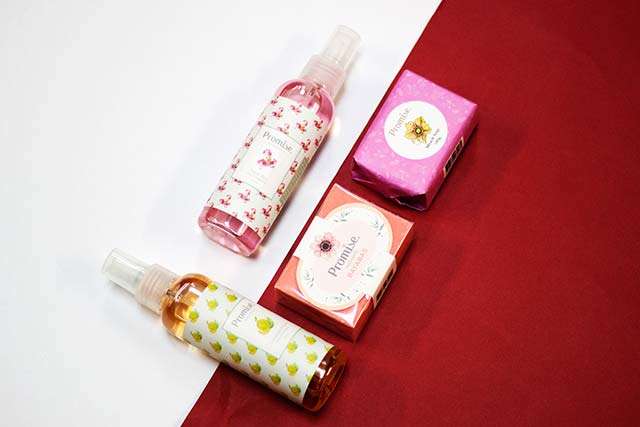 ADVERTISEMENT - CONTINUE READING BELOW
IMAGE Gab Gutierrez
Please tell us about the brand Promise.
"Promise is a feel-good brand, one that reaffirms how everyone is beautiful and how that beauty can be enhanced using products that offer simple and real solutions to common beauty problems."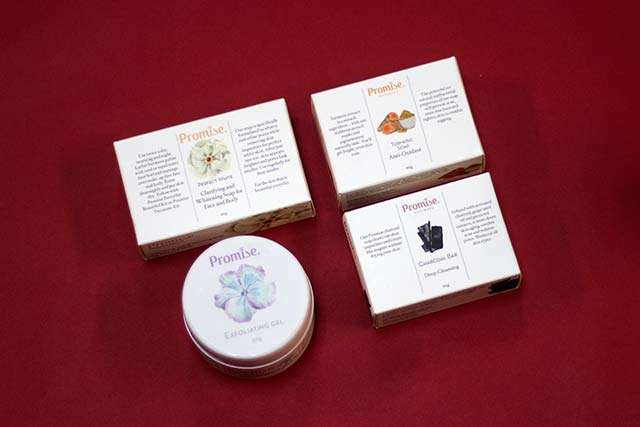 IMAGE Gab Gutierrez
What made you want to create a skin care brand?
CONTINUE READING BELOW
Recommended Videos
"Skin is the best foundation. When you have good skin, everything else just becomes icing on the cake. Putting on makeup becomes fun instead of stressful, you get ready in less time than when you have to conceal or cover something. And no matter how people say that the quest for beautiful skin is superficial, good skin does contribute to feeling good about yourself, and feeling good about oneself reverberates in so many more ways that are intangible. And the reverse is so true, too! When your skin is not clear you just want to hide and work from home. But that isn't an option. Life must be lived, good and bad days all rolled in, and it becomes key is to find real solutions that work.
"That is what Promise offers. Also, life can be difficult enough on some days, wouldn't it be so much easier to go through it with skin and personal beauty care one less thing to worry about?"
ADVERTISEMENT - CONTINUE READING BELOW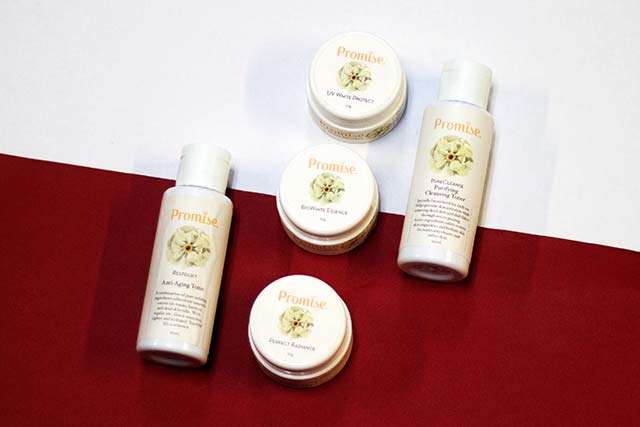 IMAGE Gab Gutierrez
Why the name Promise?
"Promise. You are beautiful. Promise. You look beautiful. Or Promise. You can be more beautiful.
"It is such a positive word. It focuses on the goal—that is, to be the best most beautiful version of yourself. And in the same breath, it is a word that gently reminds you to respect the process that one must go through to get there. Because these things can take time. A dermatologist once told me that the cycle of our skin is every 28 days and knowing that does a lot in terms of being patient as you wait for results."
ADVERTISEMENT - CONTINUE READING BELOW
Please let us in on the back-end process.
"My partner, Denise Lim, and I sit down with a team of experts who formulate our products based on the results we want each to achieve. So it's basically a process wherein we dream it, they make it."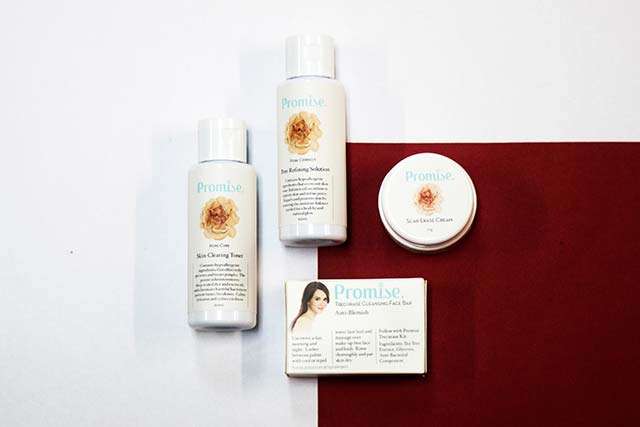 IMAGE Gab Gutierrez
Are the products sourced locally?
ADVERTISEMENT - CONTINUE READING BELOW
"As much as possible, we try to look for natural ingredients that can be sourced locally. I grew up in a household where mommy would tell me and my sister to take a night bath using water infused with guava leaves, to naturally heal any skin rash or insect bites, or wounds we may have gotten from playing. Bayabas soap is something I made sure that we should have in the Promise brand, and mother knows best because it happens to be one of our bestsellers! Avocado is a favorite fruit of mine and the moisturizing benefits of avocado are proven. The extracts from avocado can naturally moisturize our skin. Calamansi is also known to naturally whiten skin and has antibacterial properties. All of our products are produced locally."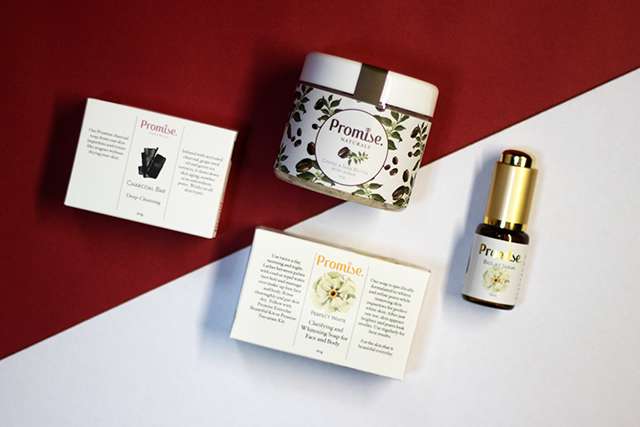 ADVERTISEMENT - CONTINUE READING BELOW
IMAGE Gab Gutierrez
How do you incorporate the Promise products in your own skin care routine?
"I use all our soaps. I alternate them depending on the need. My current favorite is our turmeric soap, [which] is something I can use on my face and body. I use our hair and body mist when I need to go from one activity to the next. I always think about how hot and humid our weather is; Filipinos want to feel mabango all the time, so we made a hair mist that can be used as a cologne and at the same time conditions our hair naturally. What's nice about the hair mist is that it takes care of the buhaghag hair problem. Spray it while hair is still damp and you will notice that, by the time your hair dries, it has fallen neater, nicer—my daughter Juliana loves the hair mist!
ADVERTISEMENT - CONTINUE READING BELOW
"Another really popular one is our exfogel and even as we initially created that to gently slough off dead or rough skin to reveal new, baby skin, we get feedback from customers saying they use it for elbows and knees. I love that we learn a lot from our customers, and that they come back for our products and try those they haven't yet each time.
"We take nothing for granted, especially good feedback, because ours is a brand that has broken gently into a market swamped with bigger brands with great advertising budget. We are not in that level yet, and whatever success we have enjoyed thus far, modest as it is, has really been a happy result of our products being able to deliver what it promises to."
Promise is available at SM Mall of Asia and SM Mega Mall. You can also shop online at Lazada, BeautyMNL, and Shoppee.
ADVERTISEMENT - CONTINUE READING BELOW
Related Stories from Preview.ph
Hey, Preview readers! Follow us on Facebook, Instagram, YouTube, Tiktok, and Twitter to stay up to speed on all things trendy and creative. We'll curate the most stylish feed for you!