Remember Tracy Anderson? She used to be Madonna's personal trainer who eventually became a celebrity in her own right. Well, it seems the Queen of Pop has the Midas touch as her other former fitness guru, Nicole Winhoffer, is now also treading the road to stardom.
Nicole has recently been launched as the new face of adidas by Stella McCartney. "The collections look so good and are so empowering for women," she told Style Bible. "So it only made sense for me to be part of this collaboration as an ambassador—as a fitness artist that is always wanting to get training forward and create new methods of movement to improve the physical, mental and spiritual wealth of the people I train. It is about empowering everyone!"
Born and raised in New York—to a Filipina mother and a German father—she is living every dancer's dream. Here, she dishes on what's in her fridge, her new campaign, her most memorable workout sessions and more. Read on!
ADVERTISEMENT - CONTINUE READING BELOW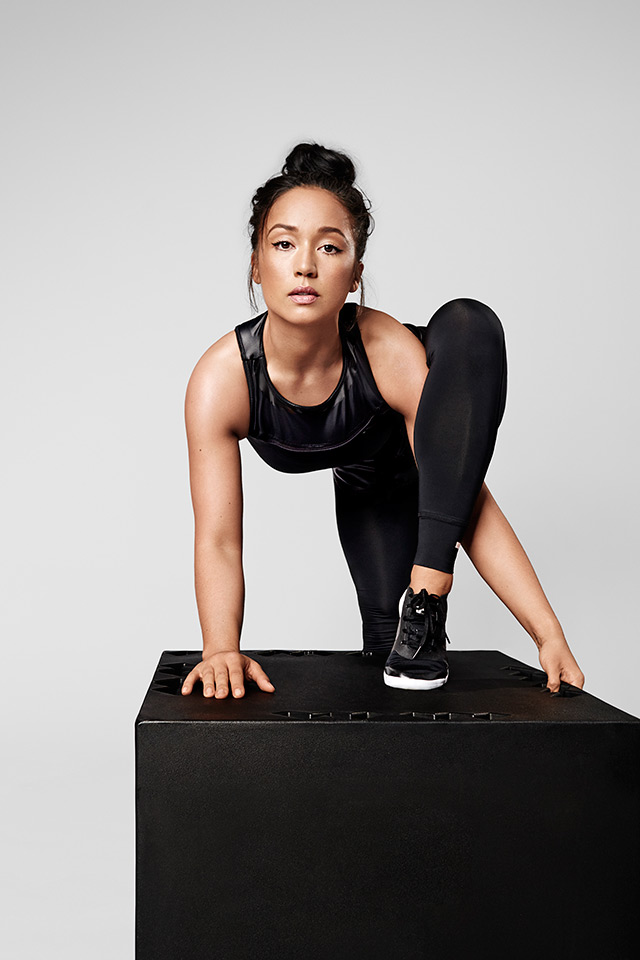 How did you get into fitness?
I've been training as a dancer since 7 years old. My three younger brothers played soccer, and our household had a basement gym. I trained there every day and watched exercise videos endlessly—Tae bo, Jane Fonda, 8-minute abs, etc. I also did gymnastics, swimming, and diving. I found exercise brought me the closest to presence and full energy! Dancing on Broadway, I had to keep my body in shape through the repetitive choreography eight times a week. I was always discovering new ways to keep my body balanced and how to shock the body. I studied acupuncture and Chinese medicine and combined eastern and western philosophies of fitness in order to create something new.
CONTINUE READING BELOW
Recommended Videos
What a mouthful. Do you ever have downtime?
I work out six days a week and try my best to take a rest day but I love movement and I love to sweat! I teach classes in NYC and around the world. In NYC, my routine consists of privates, group classes, my personal workout—functional and endurance training—and dance classes!
What's your favorite exercise?
The NW (Nicole Winhoffer) Method! It is truly the most effective workout for a female and dancing on the stair master! I created a one-hour dance workout on the stairs, and it firms my buttocks and burns calories like no other!
How did you become Madonna's personal trainer?
Being a professional dancer, I did Broadway and danced for recording artists here in America. In 2009, Madonna hired me to train her dancers on the Sticky and Sweet Tour. In the fall, I became her trainer full time, immersed myself in anatomy, sports science, and creating my own method of fitness. I met Stella [McCartney] through Madonna as we often travel to London.
ADVERTISEMENT - CONTINUE READING BELOW
Who are your other celebrity/athlete clients?
My clientele has included Rachel Weisz, Abbie Cornish, Mya, Andrea Riseborough, Spike Jonze, Humberto Leon [of Opening Ceremony], and Steven Klein. The first time I trained Spike Jonze and Humberto Leon, I had such a great time. Their openness and energy to try new things inspired me. They don't think inside the box and it re-instilled in me that I'm on the right path.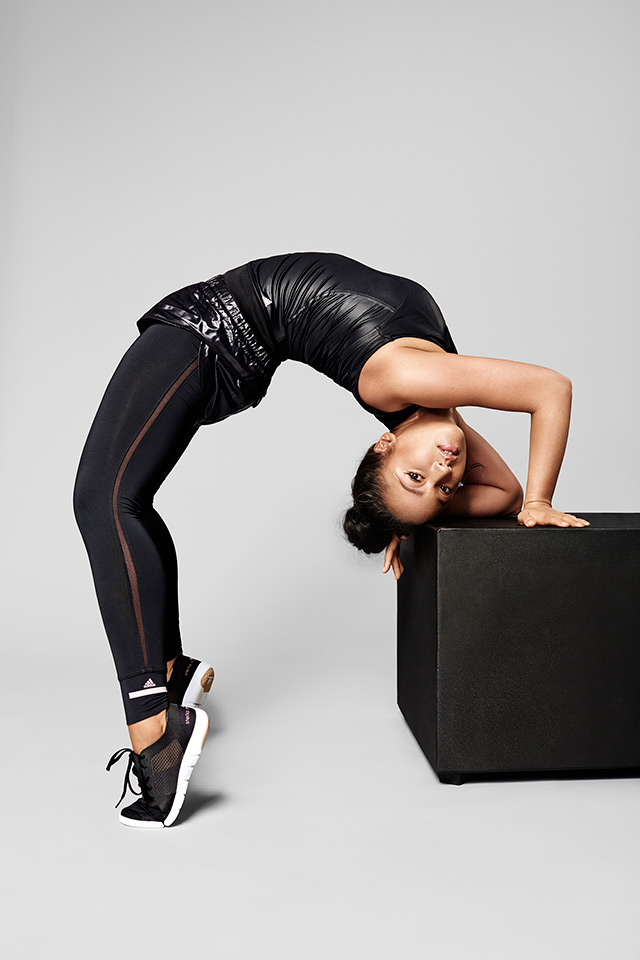 ADVERTISEMENT - CONTINUE READING BELOW
What will we find in your fridge?
One egg and five egg whites in the morning. I pre-cut all my veggies: asparagus, kale, onions, cauliflower, spinach, broccoli, arugula—anything green, I love! Lunch: grilled chicken, greens, brown rice, sweet potatoes. Dinner: fish, greens, puréed soup, I make. I stay away from packaged foods because they make me tired and feel lethargic.
Do you have a cheat food?
I like fresh homemade gelato, vanilla bean flavor.
How do you design workouts for women of different age brackets?
I still focus on the same areas of the body that contain underused muscles. Our continuous forward momentum and movement in our everyday lives overuses the same muscles. My workouts challenge the diagonals of the body, the back side, and especially behind the arms, the waist, and under the buttocks. As we get older, our skin loses elasticity, and I focus on skin tone as needed. I like to treat every client with the same approach: You are infinite, and the mind's thoughts are false. I bring people to presence.
ADVERTISEMENT - CONTINUE READING BELOW
How would you convince a stubborn person who couldn't care less about fitness to get into it?
Ask them if they are happy. Ask them if they love their life and body. Ask them if they would like to use more of their brainpower and show them that physical activity makes your brain sharper.
Do you ever wear makeup when you work out?
Yes! Every woman needs those days of spicing things up. I love NARS as I sweat and it doesn't come off.
This interview has been condensed and edited.
Hey, Preview readers! Follow us on Facebook, Instagram, YouTube, Tiktok, and Twitter to stay up to speed on all things trendy and creative. We'll curate the most stylish feed for you!