I started dabbling with makeup when I was about five years old. Since I was little, I'd watch my mom in front of the mirror while she patted on foundation using a wet sponge (this was almost two decades ago, mind you—the beauty blender was yet to exist) and as she finishes off her work with a swipe of red lipstick. As soon as she'd walk out the door, I'd come running towards her arsenal to play with different palettes of shimmery eyeshadow and pretend that my face was a preschool coloring book. Needless to say, I grew up thinking that cosmetics are playthings. Toys for big girls, basically.
You see, I might not be able to decode the different types of makeup brushes in one glance, but that doesn't mean I love makeup any less—it's something that I simply enjoy. And as much as I love skin care, too, it baffles me whenever people would use its good name to shame others who take pleasure in putting on cosmetics. It's almost sickening to hear someone exclaim with pride that she's "not wearing any makeup" because she doesn't need to (as if that sentence entitles her to a medal or something). Some would go as far as saying that a person looks a certain way "only because she's wearing makeup," which by some twisted logic, makes them feel superior to the victims of their shaming. It wrongfully claims that wearing makeup is for the ultimate purpose of concealing one's flaws and insecurities.
ADVERTISEMENT - CONTINUE READING BELOW
Sadly, in this day and age, social media shaming of all sorts is an inevitable occurrence. Your latest selfie alone can entice a random troll to leave a nasty comment.
In relation to makeup shaming, beauty vlogger sensation, NikkiTutorials, delivered a powerful message reaching out to girls who are ashamed to admit that they love makeup because other people would associate it with being insecure or wanting to look good for the boys. "Lately it's almost a crime to love doing your makeup," she says in her video, aptly entitled The Power of Makeup. "I just want people to know that makeup is fun and that there are no rules. [It's] there for days when you want to look hella good!"
In support of her advocacy, women from all over the world followed in her footsteps and uploaded photos of their half-made-up faces: One side demonstrates the power of makeup while the other remains raw, unedited, and yet still proudly flaunted.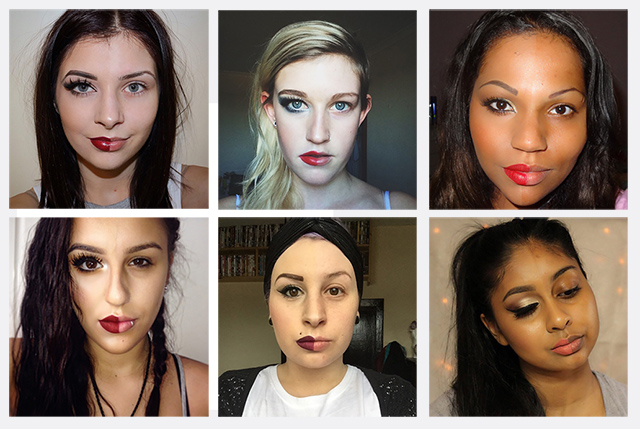 Come to think of it, even someone as affluent and famous as Taylor Swift still feels the need to wear red lipstick to the beach. Jennifer Lopez and Kim Kardashian are no different, seeing how they still slap on foundation whenever they hit the gym. People judge, and yet it still doesn't stop them. That's because at the end of the day, no one has the right to school you on the best way to make you feel good about yourself.
ADVERTISEMENT - CONTINUE READING BELOW
You don't even need us to tell you that there is nothing wrong with sporting a pop of color on your lips or a little shimmer on your lids. If wearing makeup is your jam, then by all means, just do it! Don't let one rude comment ruin your mascara. Whether or not you master the perfect cat eye, haters are still gonna hate anyway. So you? You swipe on that lippie and just keep doing you.
Related Stories from Preview.ph
Hey, Preview readers! Follow us on Facebook, Instagram, YouTube, Tiktok, and Twitter to stay up to speed on all things trendy and creative. We'll curate the most stylish feed for you!