We live in a world where everyone is drawn to an effortless approach to beauty, one that should be simple and must come from the most ordinary form. We have this new culture that tells us that being "naturally beautiful" is the best compliment. Makeup-free selfies, bedhead hair, and casual off-duty looks are now a thing, and its message is loud and clear—that we should try not to try.
If we look around, we're bound to see women who possess our society's ideal beauty without trying at all. We see our favorite models rocking the concert tee, yoga pants, and white sneakers, complete with an I-woke-up-like-this 'do that seems much more immaculate compared to when you've spent hours in your makeup chair. Because of such things, we try to master the art of effortless style by reading up on complex methods promising to attain the "fuss-free" image. With the desire to look artfully undone, we try to covet the "no makeup look," which by the way requires special skills and too much time. But we still try, secretly and subtly, to achieve that—because we think that looking beautiful is great, but looking effortlessly beautiful is better.
ADVERTISEMENT - CONTINUE READING BELOW
I know what you're thinking. You think I'm against the whole idea of looking effortlessly beautiful, but let me set the record straight: you're wrong. I totally get the appeal. There's an undeniable charm in looking effortless, like a French girl having that certain je ne sais quoi. Although if I'm to be honest, I think our obsession with effortlessness has become a stab at a lot of girls' self-esteem.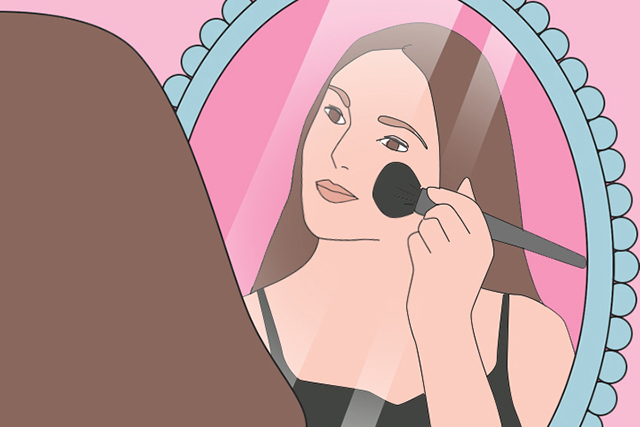 CONTINUE READING BELOW
Recommended Videos
Not so long ago, I myself also tried to sport that no-makeup look and bedhead hair, only to be asked if I was feeling sick or nauseous—and it was embarrassing, needless to say. The whole idea of exerting effort in your beauty or fashion routine now almost seems like something to be ashamed of. Since we live in an era wherein we're taught that our makeup should not look like makeup, no one should be able to tell that your dark circles were actually magically concealed by Yves Saint Laurent's Touche Eclat or that your dewy glow was all thanks to a tube of strobing cream. We're told that we should fear looking like we tried too hard. We're too ashamed to say that 'yes, it took me months to achieve this body,' or 'yes, I cut down on all my favorite junk food and I'm still sucking in my stomach to fit into this dress.' We have to look perfect, without looking like we care about looking perfect. And frankly, it just doesn't make sense to me.
ADVERTISEMENT - CONTINUE READING BELOW
Cindy Crawford rocked the big hair and the fully lined lips, and we loved her for it. Gwyneth Paltrow admits that she worked hard for her body, and it was neither because of luck nor fairy dust. Khloe Kardashian confesses to having body struggles all her life, but she learned to love herself for who she is, and not by anybody else's standards. These women most definitely do not wake up looking the way they do. They work hard to feel good and to look good for themselves. Ultimately, whether you try too hard or don't try at all, it should be for you and not for anyone else.
That said, let me end this piece with some friendly advice: Don't be ashamed that you spent hours at a makeup counter with a ton of swatches on your forearm while trying to get that perfect shade. Don't be ashamed to say that you splurged your hard-earned cash for a really good haircut. Don't be ashamed to show the world that you care about how you look. It's okay to spend ten minutes getting ready in the morning, but it's also okay to spend two hours. We all try in different ways—and no one should ever feel ashamed about trying.
ADVERTISEMENT - CONTINUE READING BELOW
Illustrations by Gab Gutierrez
Related Stories from Preview.ph
Hey, Preview readers! Follow us on Facebook, Instagram, YouTube, Tiktok, and Twitter to stay up to speed on all things trendy and creative. We'll curate the most stylish feed for you!