Unless you've been living under a rock, then you would know of millennial cult-fave beauty brand Glossier. And if you're a fan, you're already aware of their freshest drop, Solution—a three-acid chemical exfoliator that promises to clear the skin's texture, and supposedly even acne. As expected with the widely popular brand, there's a lot of hype surrounding it especially since it's one, cute; two, can be used as a daily toner; and three, some of their skincare products are actually great.
Last week, Glossier went on Instagram stories to promote their toner with Jordana Mattioli, a New York-based aesthetician they've often worked with in the past. Their Instastories thread featured side-by-side comparisons of other chemical exfoliators.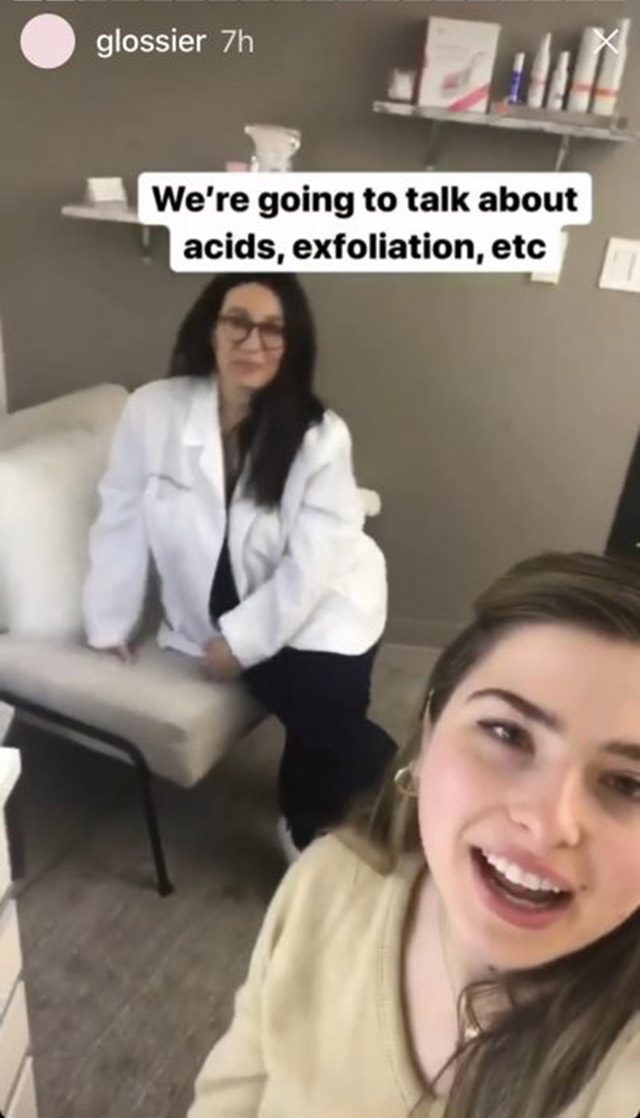 IMAGE INSTAGRAM/glossier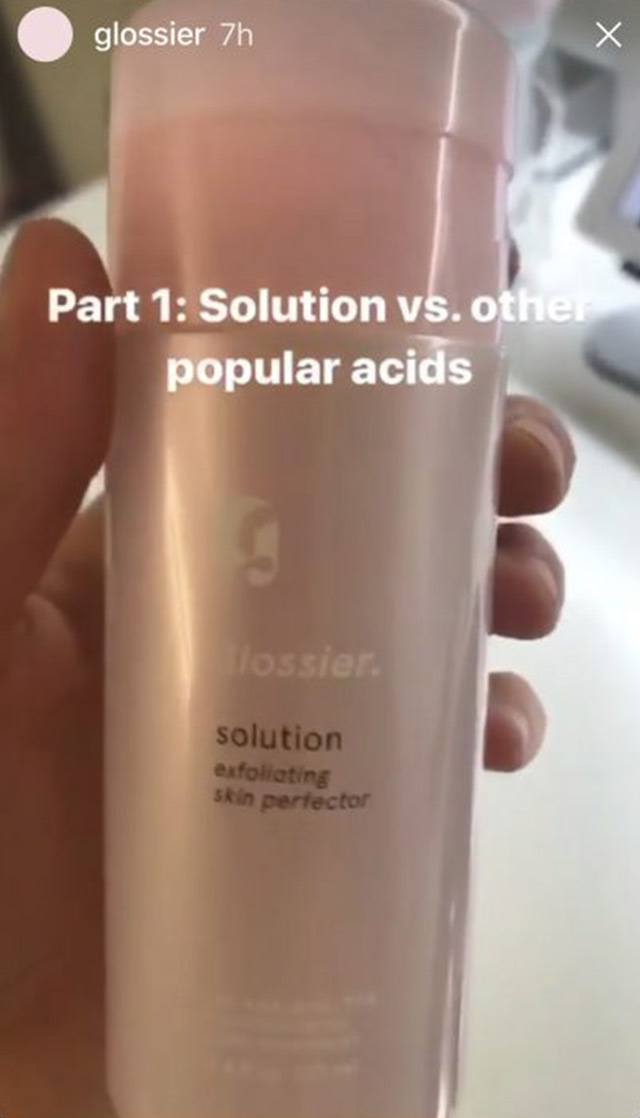 ADVERTISEMENT - CONTINUE READING BELOW
IMAGE INSTAGRAM/glossier
Caroline Hirons, blogger and beauty expert (also dubbed as "skincare queen"), reacted to the posts with a blog entry entitled Oh Glossier, where she pointed out how she felt about the reviews. She said in her blog that while side-by-side comparisons are usually okay, this one done by Glossier was not cool. She wrote, "You know those occasions where you see something so cringeworthy that you cover your eyes because you can't actually quite believe you're seeing it? I debated about whether even talking about this, but then felt that the brands being discussed deserved to be defended, and are too classy to do so publicly," referring to Biologique Recherche, Pixi, and Paula's Choice.
In the Instagram stories, the Glossier rep interviewing Jordana Mattioli compared Solution to tried and tested acids such as BR's P50, Pixi's Glow Tonic, and Paula's Choice's Skin Perfecting 2% BHA Liquid Exfoliant. Hirons talked about this on her blog, saying "I've got to give it to you Glossier, you've got some kahunas going after P50…Then we move to Paula's Choice, another brave move. If you come for Paula Begoun and Beautypedia you better be wearing your big girl pants. They are extremely transparent on their formulas and walk the walk. This is where it becomes all sorts of disingenuous, and you have to remember that the Glossier account is attempting to talk to their customer, who by their own admission (or thinking) 'doesn't care about ingredients'."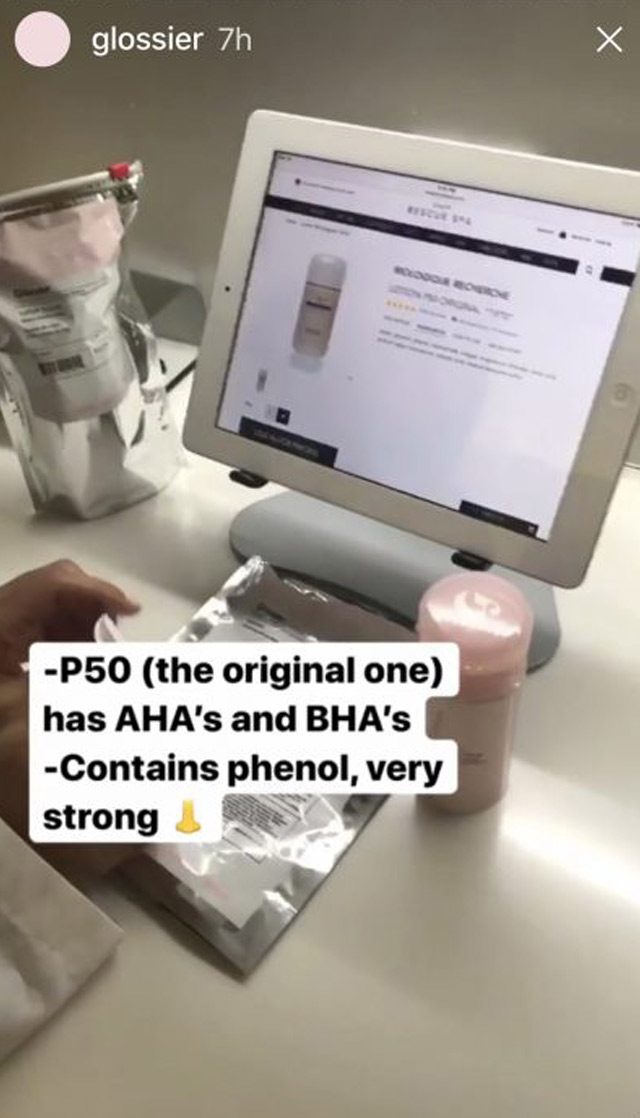 ADVERTISEMENT - CONTINUE READING BELOW
IMAGE INSTAGRAM/glossier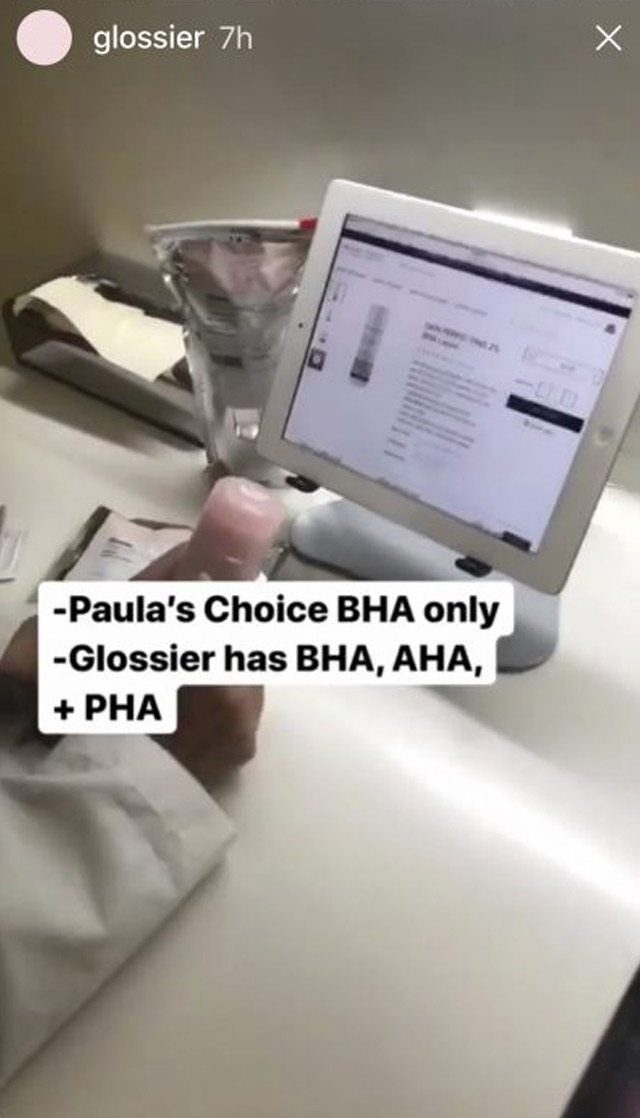 IMAGE INSTAGRAM/glossier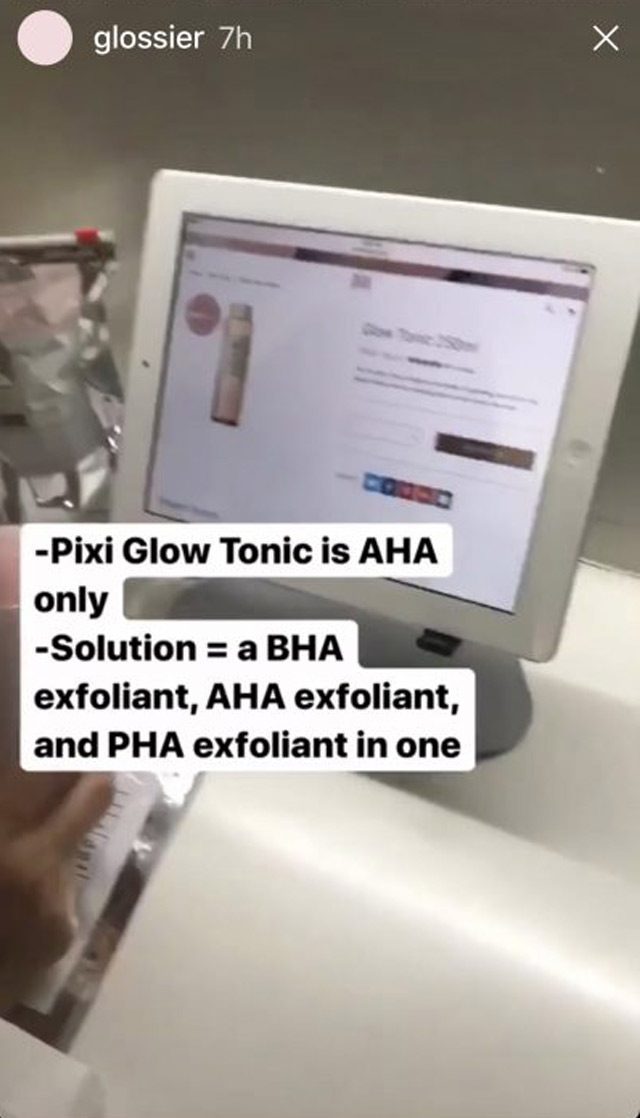 IMAGE INSTAGRAM/glossier
Insight from Mattioli was not clearly emphasized in the Instastories, although she gave her own comprehensive review of acids.
Hirons ended her blog post by pointing out that if a brand is going to do comparisons, it has to be done in an informative manner, and should not compare apples to oranges (a.k.a. single-function acids to exfoliator cocktails). She says, "Formula is king…However if you are going to cherry pick the %'s that you do talk about, and then compare them to other products on the market in a negative fashion, people will inevitably ask you to elaborate. Don't open the door to questions that you are not prepared, and potentially not qualified, to answer."

Glossier, Into the Gloss, Pixi, and Biologique have yet to respond to this comparison. Meanwhile, we do know Paula's Choice posted this on their IG stories. *sips tea*
ADVERTISEMENT - CONTINUE READING BELOW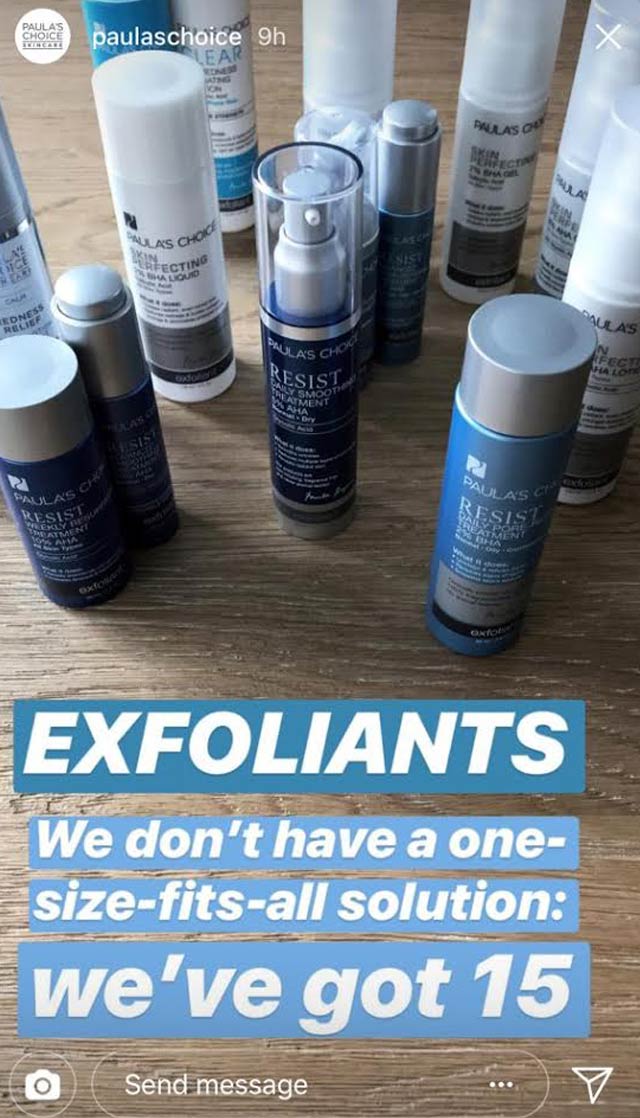 IMAGE INSTAGRAM/paulaschoice