I grew up with a mom who swears by the powers of apple cider vinegar. Her morning recipe is simply adding a tablespoon of the sour stuff to a glass of water, sweetened with a bit of honey. When she feels like she's about to go down with the flu, she would even go as far as taking two tablespoons of the vinegar without diluting it and promises that it works for her every single time. I, on the other hand, never liked the thought of drinking vinegar so I didn't care much for it until I came across this article we released saying that it could help with your bloating problems.
Related Stories from Preview.ph
Curious to know if it would actually work, I gave it a go. After just two days of drinking it every morning with a glass of warm water, I already felt its magic! Seriously. I felt like I was digesting my food properly, I felt full faster when I took my meals, and yes, the bloated feeling vanished in less than three days. Amazed by this discovery, I rushed to the grocery to get myself Bragg's Apple Cider Vinegar. There are a lot of other brands out there, but my mom assured me that Bragg's organic, raw, unpasteurized, and gluten-free variety is the best there is.
ADVERTISEMENT - CONTINUE READING BELOW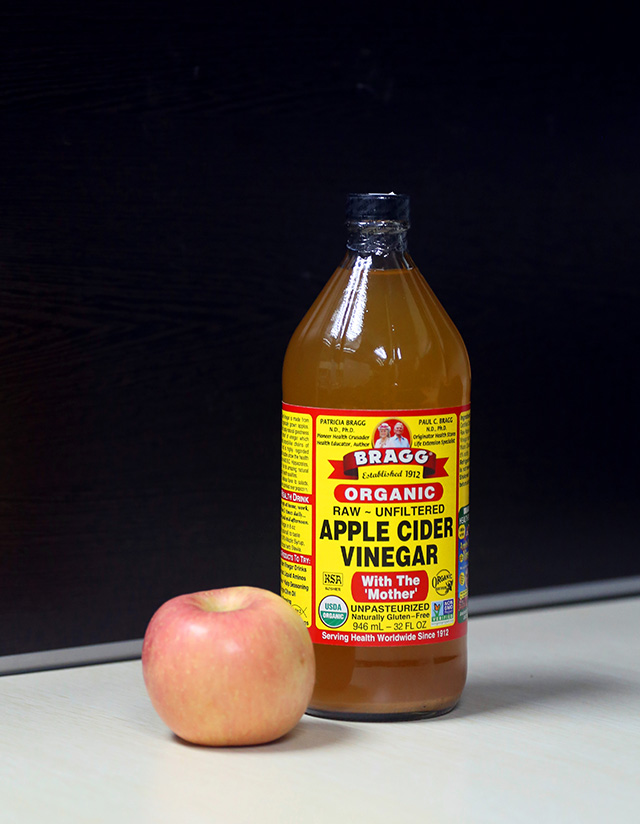 When I got to the store, as soon as I asked the sales person where I could find apple cider vinegar, he immediately said "Bragg po ba? Sold out po." I went to two other groceries that week and still had no luck because apparently it was one of their best sellers!
CONTINUE READING BELOW
Recommended Videos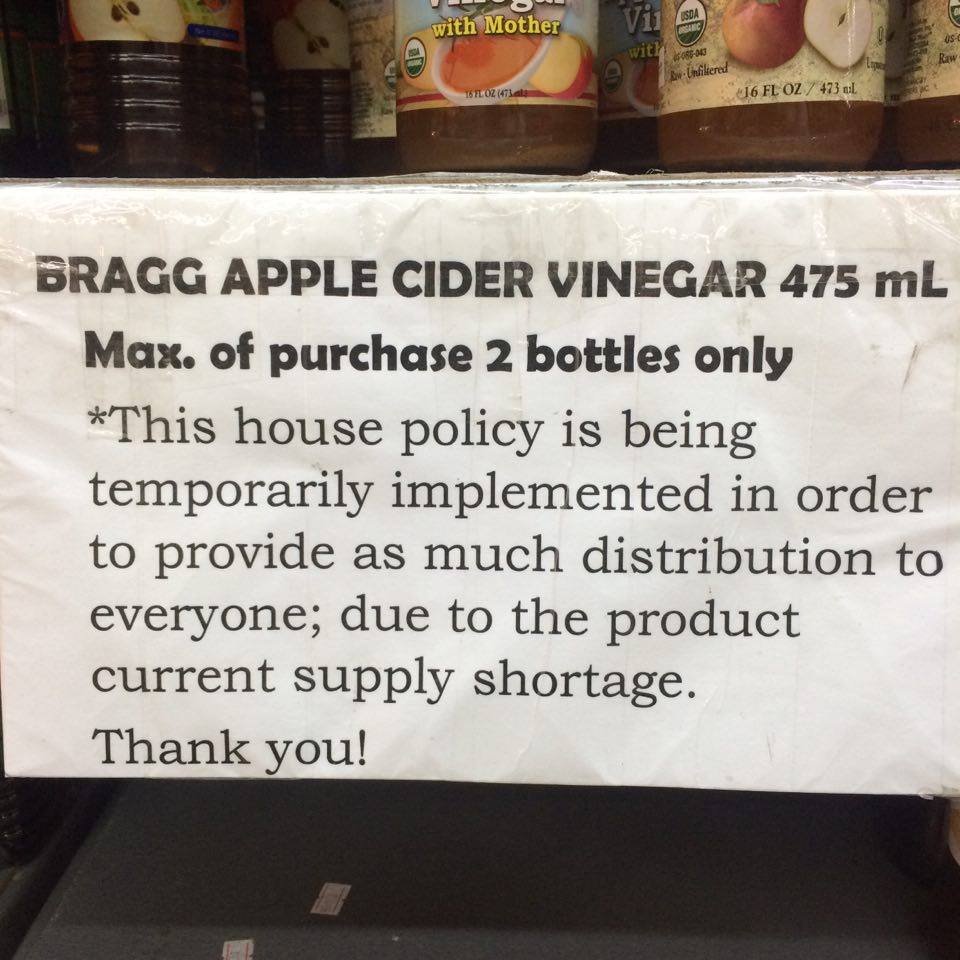 One major grocery even put out this sign limiting buyers to only two bottles per purchase. Cray right? But that in itself speaks for its effectivity. So when I finally found a bottle, I got so excited and researched more benefits of the wonder vinegar.
1. It is good for digestion.
ADVERTISEMENT - CONTINUE READING BELOW
The moment you wake up, drink a glass of water with apple cider vinegar and wait an hour before you eat your first meal. Apple cider helps increase stomach acid, which helps you better digest your food, hinders unwanted bloating, and that uncomfy heavy stomach feeling.
2. It's a good substitute for coffee.
Unlike coffee, drinking water with apple cider wakes your body up sans the caffeine.
3. It's also great for meals.
At the end of the day, it is still vinegar so this is good to add to salad dressing, and other dishes that use vinegar.
4. It can help clear your sinuses.
Remember what I shared about my mom? Apparently, she wasn't wrong. ACV helps break up mucus and clear your sinus to prevent you from getting colds.
5. It can dry up your zits.
Dab a small amount of ACV on a cotton pad and sweep across the affected area to remove bacteria, oil, and dirt.
ADVERTISEMENT - CONTINUE READING BELOW
6. It can help fight off bad breath and whiten teeth.
Same with its effect on your pesky zits, gargling apple cider with a cup of water can help remove plaque stains and all the bad breath-causing bacteria that goes with it.
Google it and you will see a lot more benefits. Some say it's good for flaky scalps, in removing the stench from stinky feet, good for diabetes prevention, and overall one of the best methods of detox there is. Go ahead give it a try, we swear you won't regret it.
Hey, Preview readers! Follow us on Facebook, Instagram, YouTube, Tiktok, and Twitter to stay up to speed on all things trendy and creative. We'll curate the most stylish feed for you!