Here are two important things you need to know about crazy colored hair dyes: (1) They usually cost around P500 or more; and (2) they most likely fade after three to four washes (and that's still pretty dependent on which hue you chose to apply to your bleached or semi-bleached tresses). That said, when we heard of this indie local brand that makes semi-permanent hair dye in wild colors, we were immediately intrigued.
The online shop's name is @suzylph on Instagram, and they've developed a DTI-registered vegan semi-permanent hair dye called Technicolor that's currently available in 16 bold hues. The ingredients include natural plant extracts and keratin, both promising to condition your hair as it colors. Could this be the local answer to the internet's fave Manic Panic? Two Preview editors tested out these dyes to find out!
1. Ink Purple
Who Reviewed It:
Maura, Associate Social Media Editor
What It Is:
ADVERTISEMENT - CONTINUE READING BELOW
I opted to try Suzyl's Technicolor dye in Ink Purple. Based on the photo and what I saw upon opening the container, it was a deep purple hue that should eventually fade into an ashy purple shade.
My Current Condition: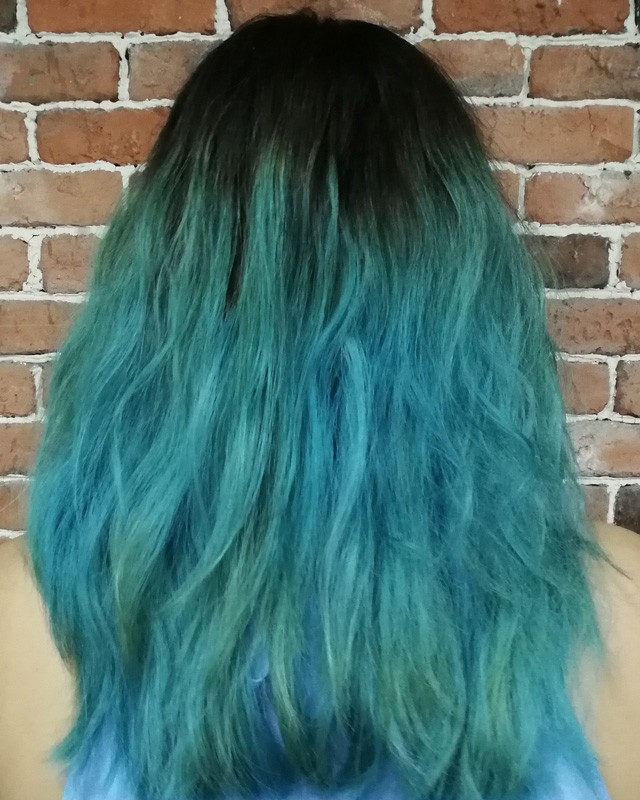 CONTINUE READING BELOW
Recommended Videos
My hair prior to applying was a vibrant blue, and to achieve that color, it was bleached three times. So it's safe to say that my base color was pretty light to begin with. I chose to overlay it with a purple hue to balance the green undertone of my hair, which I didn't like anymore. I've tried red, gray/silver, and deep blue in the past, and I knew that purple dyes don't last long but fade beautifully. The other semi-permanent hair dyes I've tried before include Manic Panic, Adore, Lunar Tides, L'Oreal Colorful Hair, and Etude House Two Tone Treatment Hair Color.
Also, to make my crazy hair color last longer, I would only shampoo after every two days and would just use dry shampoo in between. I use a lot of hair oil and heavy-duty treatment conditioners as well to avoid my tresses looking fried.
ADVERTISEMENT - CONTINUE READING BELOW
How I Used It:
Since I've DIY-ed my blue hair color many times before, I knew that for the dye to last, I'd have to leave it on for about an hour. I also made sure to wear a shirt that I wouldn't mind getting stained and plastic gloves. This is important when trying crazy colors because you never know how these pigments will bleed out. Since I wasn't sure if this brand was potent or not, I skipped putting petroleum jelly in areas I didn't want the dye to stick. I realize now that I should have.
This color stains A LOT. And although that was good for my hair, it wasn't so good for my bathroom. I'm not sure if it's just this specific pigment, but upon rinsing it out, the color bled so much I was worried nothing was left in my hair. I've never experienced a dye that ran this much without even shampooing, compared to the other brands I've tried before. But I was surprised after a thorough rinse, because the color result was so opaque, bright, and bold.
ADVERTISEMENT - CONTINUE READING BELOW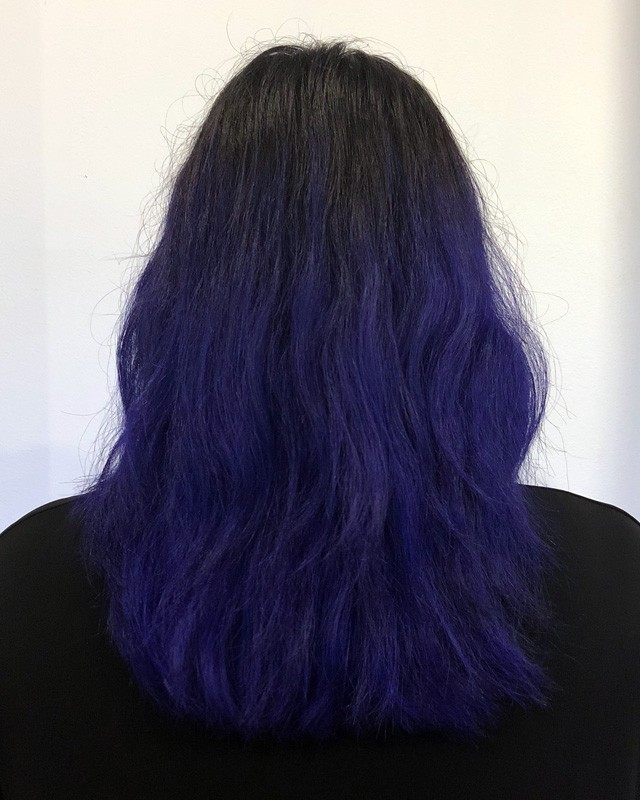 It wasn't the purple I thought it would be, since it ended up looking more like a neon indigo. Then again, that might be because my base color was blue. I did like it though since it's an uncommon shade. Just be wary, your wet hair might stain your shirt and pillows, which happened to me!
ADVERTISEMENT - CONTINUE READING BELOW
I thought the result made me look like a video game character, although since I didn't shampoo my hair yet, I wasn't sure if this was already the end-result of my DIY hair coloring. The ends of my hair felt a little dry, but nothing a treatment conditioner and hair oil couldn't fix.
I finally shampooed the next day, and again, the color bled like crazy! This was the true test for purple dyes because they're notorious for fading fast! To my surprise, this didn't. After which, my hair still didn't look like it changed its color at all. It even became brighter than before. After the second shampoo, my hair color just got even better and my officemates even started asking if I touched up because the color was so vibrant.
Conclusion: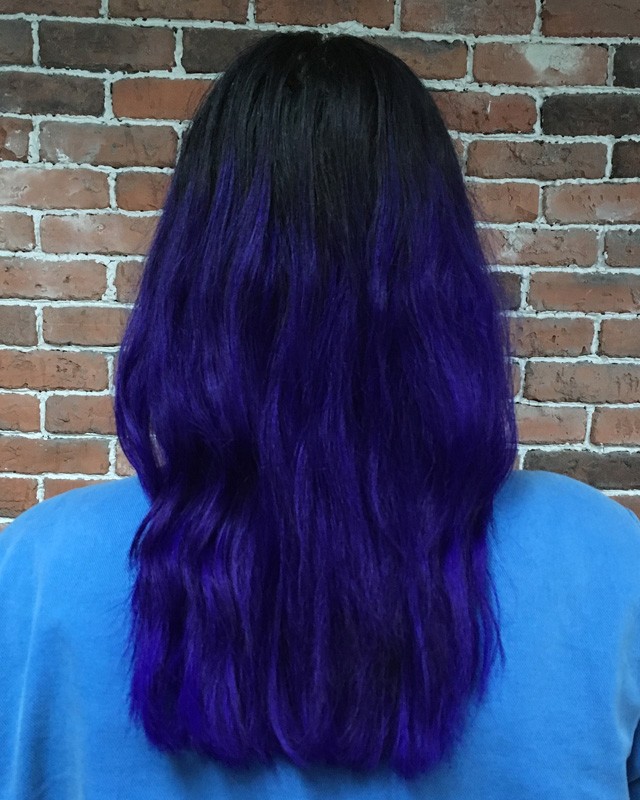 ADVERTISEMENT - CONTINUE READING BELOW
I'm really impressed, to be honest. I've never experienced a dye this potent that would leave you with a color so striking and bright even after three weeks! I'm surprised with the compliments I keep getting because of my new hair color. Yes, it bleeds a lot and stains quite a bit, but the color result is amazing and it doesn't fade so quickly. Just make sure you apply hair oil religiously. For P180, it's such a steal and I'm excited to try a deeper blue or a bright pink next!
2. Ash Purple
Who Reviewed It:
Steph, Editorial Assistant
What It Is:
I used Suzyl's Ash Purple! From the tub, it looks a little grayish purple.
My Current Condition: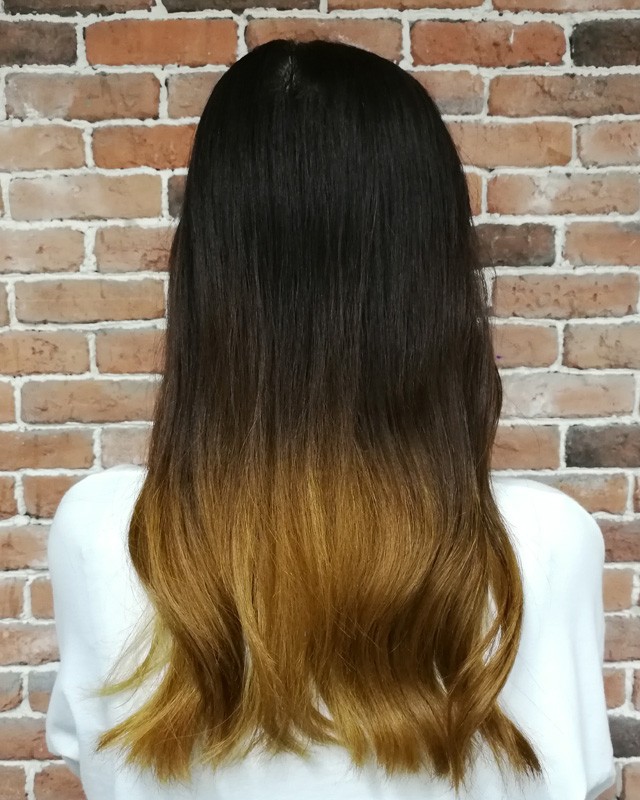 ADVERTISEMENT - CONTINUE READING BELOW
I had brown ombre hair with bleached ends. I only had my hair ends bleached once and my roots colored a number of times. My hair has fine strands and is quite dry due to daily heat styling.
Related Stories from Preview.ph
How I Used It:
I used my fingers (protected with plastic gloves) to scoop the dye and applied it onto my clean, dry hair. I made sure to cover all my strands, so after liberal application, I combed through my hair and applied more dye after. The instruction said to leave it for an hour but I let mine sit for a total of one hour and 30 minutes before rinsing.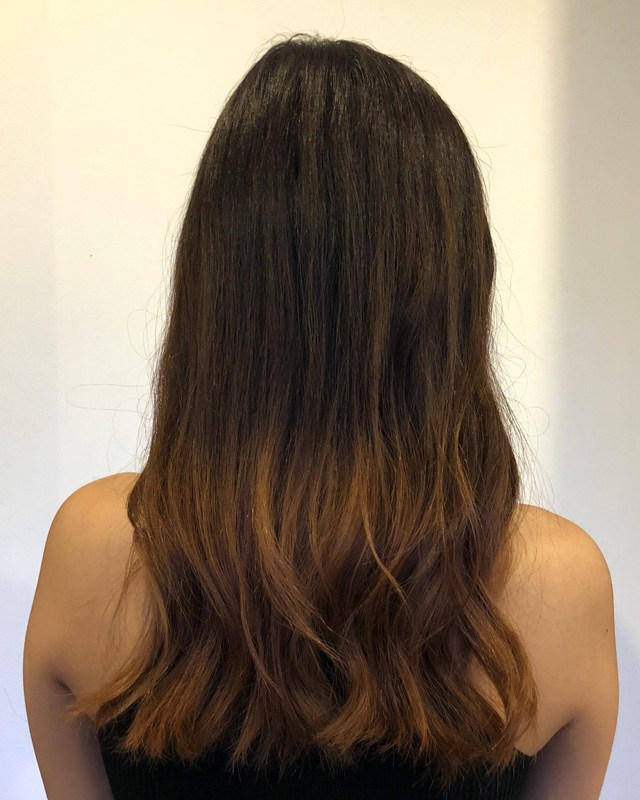 ADVERTISEMENT - CONTINUE READING BELOW
I was hoping for it to have a bit more purple tones in it. And with my bleached ends, I thought purple would pop out more. The ash purple also neutralized my warm bleached hair so I only got hints of purple on my tresses. I'm not complaining though, I liked the ashiness it left on my strands. However, this dye dried out my hair. So I had to apply hair masks and oils to help with the frizzy texture.
If you're like me and don't shampoo everyday, the color won't fade fast. The hue was visible for more than two weeks for me.
Conclusion: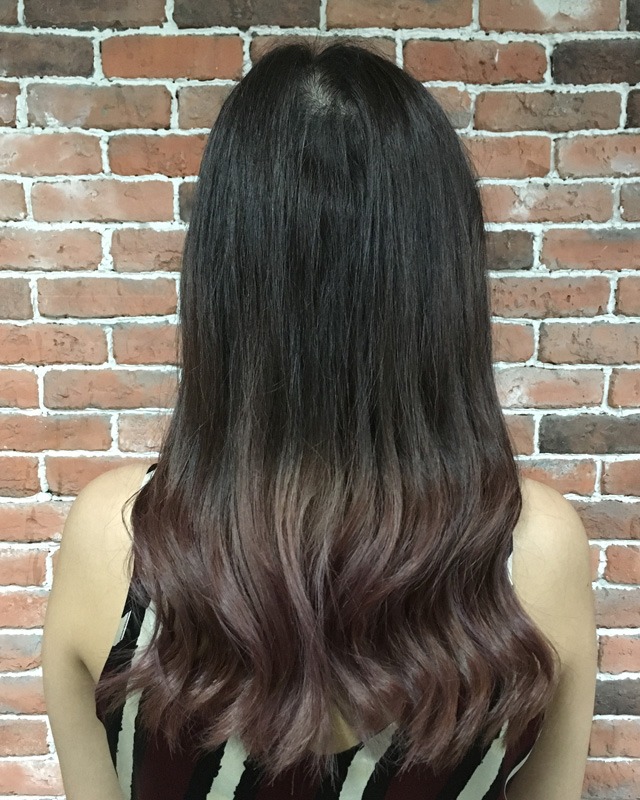 ADVERTISEMENT - CONTINUE READING BELOW
Don't expect to have a Manic Panic-like result, but if you're looking for a quick hair makeover or if you're tentatively testing out outrageous colors, this dye will do the job. For its price, it's pretty decent. But you have to watch out because it has the tendency to dry out your strands. Should you want to keep the hue, you'll need to reapply after a month, or every two weeks if you wash your hair everyday. With that, you'll want to hoard more tubs, which won't be too heavy on the pocket since it's super affordable!
Related Stories from Preview.ph
Hey, Preview readers! Follow us on Facebook, Instagram, YouTube, Tiktok, and Twitter to stay up to speed on all things trendy and creative. We'll curate the most stylish feed for you!