Your summer prep has to be thorough. There's more to the season than swimsuit shopping and destination planning! Here, we're giving you a rundown on the summer bummer you might be ignoring: sunburn. It can seriously happen to anyone, so be a good girl scout and read all about it below!
WHAT IT IS
Sunburn is the result of prolonged and intense exposure to ultraviolet rays. The radiation from UV rays burns the skin and kills a few cells in the process. This cell death triggers an immune system response in your body that turns into a sunburn's visible symptoms.
SYMPTOMS
Most of the time, you won't be able to realize that you're sunburnt until you face a mirror. And when you do, your skin will be red (read: inflamed) and warm because of the increased bloodflow on burnt areas. Touching the burnt areas will also be painful, no matter the pressure. Basically, you'll turn into a very sensitive tomato.
ADVERTISEMENT - CONTINUE READING BELOW
HOW TO PREVENT IT
The thing is, different skin types respond to sun exposure in various ways. Fairer skin typically burns easier because of the lack of melanin, or the skin pigment that dissolves UVB rays. That said, it's pretty easy to stop sunburn in its tracks. The most effective way is to monitor your sun exposure and never allow yourself to be under it for too long. Because even if you have SPF 100 on your skin, you can still burn. Sunscreen can only go so far!
Related Stories from Preview.ph
When you really have to, though, a sunscreen with the proper SPF, PA, and UVA/UVB properties should do the job. But don't forget to reapply every two to three hours!
Going the more natural route, incorporating more healthy fats (Omega 3 and 6) into your diet has been proven to tone down inflammation. Using gentle and natural skin care helps, too, since your skin barrier will be generally stronger and less sensitive.
ADVERTISEMENT - CONTINUE READING BELOW
Recommended Videos
WHAT TO DO WHEN YOU HAVE IT
First-aid
One: don't shower immediately. It might be extremely tempting, but just don't. The first thing you should be doing is soothing the skin to reduce swelling and lowering your body temperature. Do this by drinking tons of water, applying natural aloe vera to the burnt areas, and taking an anti-inflammatory pill if you have to.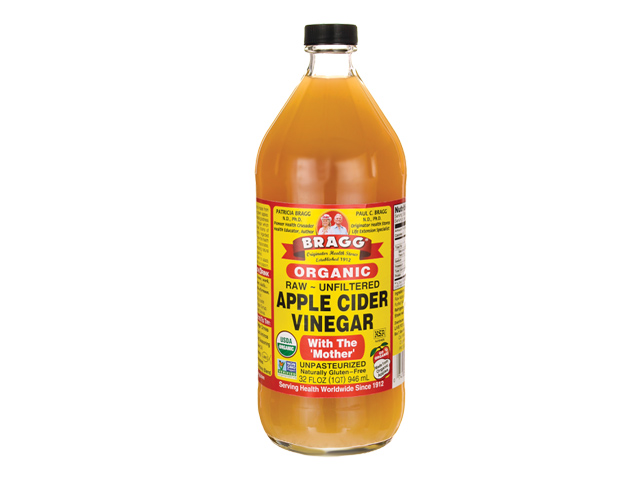 ADVERTISEMENT - CONTINUE READING BELOW
IMAGE Target
Bragg Apple Cider Vinegar, leading supermarkets
If you don't have aloe vera, you can dilute apple cider vinegar in some water, since it contains anti-inflammatory properties that help soothing as well. Pour this into a spray bottle for minimal skin contact. A quick, soapless shower before doing this would be ideal!
At the rare case that you develop a fever, blisters, and other symptoms not mentioned above, do consult with a doctor. The burn might've triggered something else and has to be resolved ASAP.
After care
When your skin starts peeling, leave it alone! Your skin is naturally healing itself at this state and it wouldn't help if you picked and scrubbed. Unless you're super into the crocodile look, of course. Also, stay away from chemical-laden skin care (peels, acids, etc.) to prevent further irritation. Just drink lots of water, moisturize well, and religiously apply soothing solutions. These will hydrate your skin back to health in no time.
ADVERTISEMENT - CONTINUE READING BELOW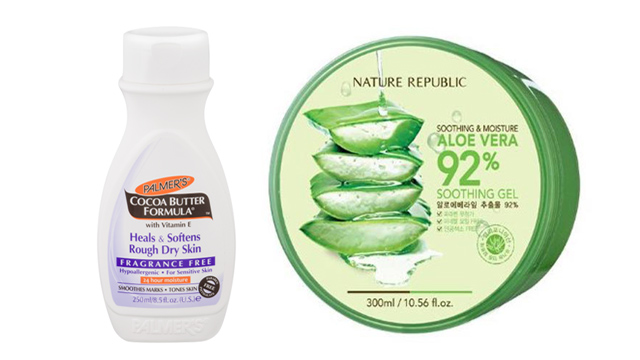 IMAGE Palmers, Nature Republic
Palmer's Cocoa Butter Formula Lotion (Fragrance Free), P435, Landmark; Nature Republic 92% Aloe Vera Gel, P245, SM North Edsa
Related Stories from Preview.ph
Hey, Preview readers! Follow us on Facebook, Instagram, YouTube, Tiktok, and Twitter to stay up to speed on all things trendy and creative. We'll curate the most stylish feed for you!