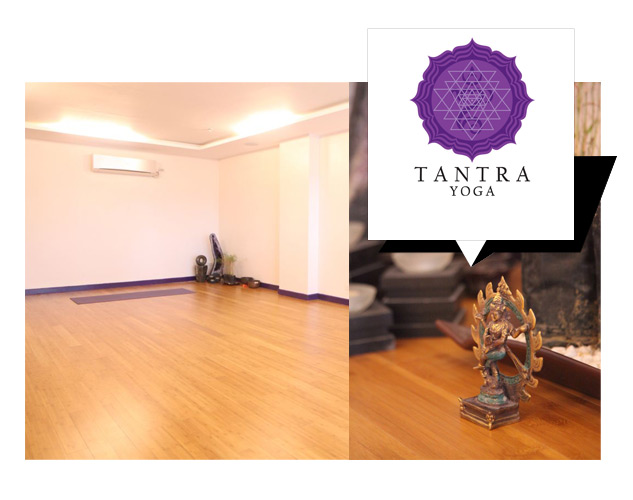 Janey Aniban, Beauty Assistant
Fitness Challenge: Kundalini Yoga
What made you want to try Kundalini Yoga?
Prodding from my fellow Style Bible beauty girl, Ira. I must confess that I am averse to any exercise that involves meditation or slow breathing. Before this I've only ever had two yoga experiences, both of which ended with a high fever and a week of bed rest, so it's safe to say I wasn't looking forward to coming to class.
ADVERTISEMENT - CONTINUE READING BELOW
What did you feel prior to attending your first class? Excited? Nervous? How did you prepare yourself?
To be perfectly honest, the current state of my body can be likened to a bowlful of jelly supported by my creaky bones. Though I support a small frame, my sedentary lifestyle prevents me from attaining a fit form (My usual dilemma includes deciding between a Breaking Bad marathon versus breaking a sweat. We all know who won that round!). Prior to yoga, my last workout was probably in 2012, so I expected a lot of sweat, pain, and modified poses for the my less-than-flexible limbs.
CONTINUE READING BELOW
Recommended Videos
How was the experience?
The experience was enlightening. Yoga is all about getting in touch with your body, and after one session I realized my body and I had some serious catching up to do (Yoga - 1, Me - 0). On the bright side, the poses weren't usual yoga poses, each stance involved doing a repetitive motion for two to three minutes. As a person who can't sit still for very long I enjoyed doing the controlled movements, but some of them elicited a raised eyebrow. One move involved lying on your back and rolling onto your stomach, then rolling back onto your back and repeating this on the other side (essentially we looked very masochistic throwing ourselves onto our stomachs with our arms firmly pressed to our sides). But don't be deceived by the simple movements! Since you're doing them for two to three minutes, you're going to be exercising A LOT of control over your body.
ADVERTISEMENT - CONTINUE READING BELOW
Did you engage in any special diet to back up your fitness regimen?
The only special diet I engaged in was piling more food atop my plate after class.
What changes in your body did you observe while attending the classes?
I definitely felt stronger. After living a life in front of a computer screen and subsisting on McDonald's, it was nice to get back on track with a little physical activity.
Do you plan to continue it after the challenge?
Probably not. As I stipulated earlier, I am not a yoga fan. But the challenge did introduce me to a new way of thinking. It's really all about being in tune to your body's needs. With the harried lifestyle people tend to lead, we often forget about nurturing our bodies. With my yoga experience having reached a conclusion, I begin the holidays with a new mind set: living a healthier life!
ADVERTISEMENT - CONTINUE READING BELOW
One Month Unlimited Kundalini Yoga, P3500, Tantra Yoga Studio, Amorsolo St., Makati City; (02) 551-8964
Bea soared up a few meters from the ground with Anti Gravity Yoga is up next!

>