Small tattoos may be meant to be discreet, but there's no doubt that these works of art can hold a lot of meaning to their bearer. Not to mention how tattoos in general, regardless of size, tend to say a lot about your personal style. Small tattoos are also a great option if you're just starting out your ink collection, since you can always place them in easy-to-hide spots (e.g. behind the ear, the ribcage, ankle) if you want to.
From simple colored body art, handwritten inks, to a fun tattoo to get with a partner, scroll ahead for small, meaningful tattoo ideas you won't regret getting.
12 Small Meaningful Tattoo Designs You Should Definitely Consider Getting
1. Animal
Starting things off with something cute and simple, why not go for an ink of an animal you resonate with? May it be your spirit animal or your pet-turned-family, this idea is perfect for those who are animal lovers at heart. The beauty of this is that you can play around with different options—from a lion tattoo that represents being fearless to a butterfly to represent personal growth and transformation.
ADVERTISEMENT - CONTINUE READING BELOW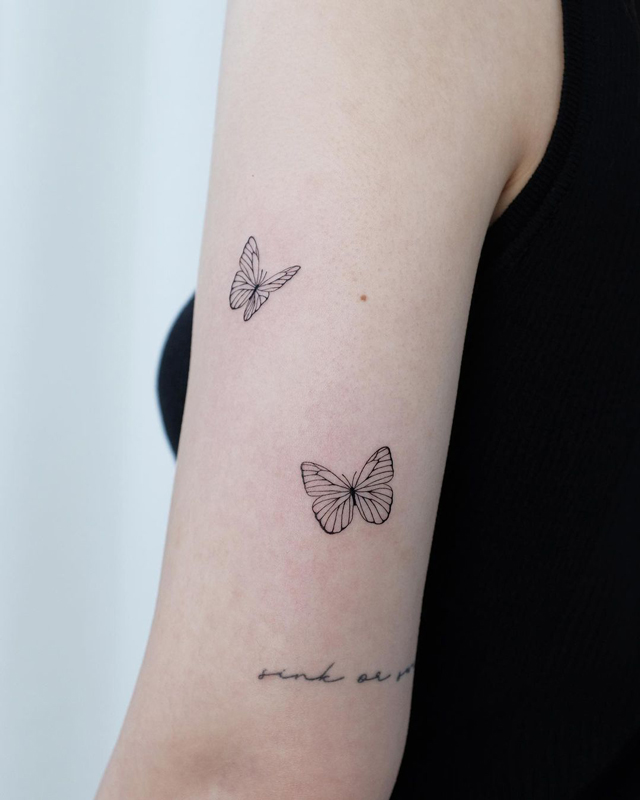 2. A loved one's handwriting
What better way to commemorate someone you love by inking your skin with their handwriting? This can be words written by a parent, partner, best friend, or even mentor. The possibilites are endless. These tattoos are beautiful, versatile, and without a doubt, meaningful.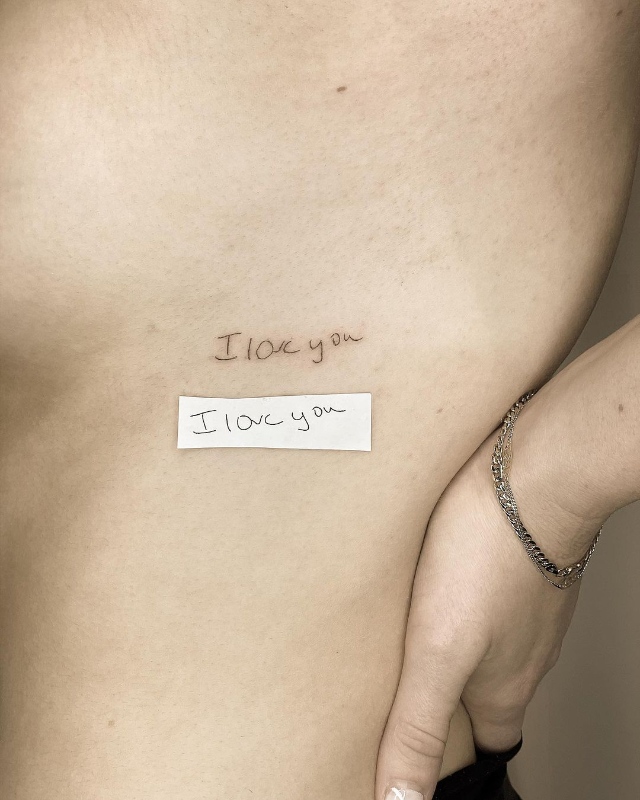 3. Small flowers
You can never go wrong with a flower tattoo because of all the different meanings they can have. To make yours a bit different, have yours tatted in white, especially if you're not into the intense finish of black ink. The only downside is that white ink fades quicker than normal tattoos, but this only means they're easier to hide and not as difficult to commit to.
ADVERTISEMENT - CONTINUE READING BELOW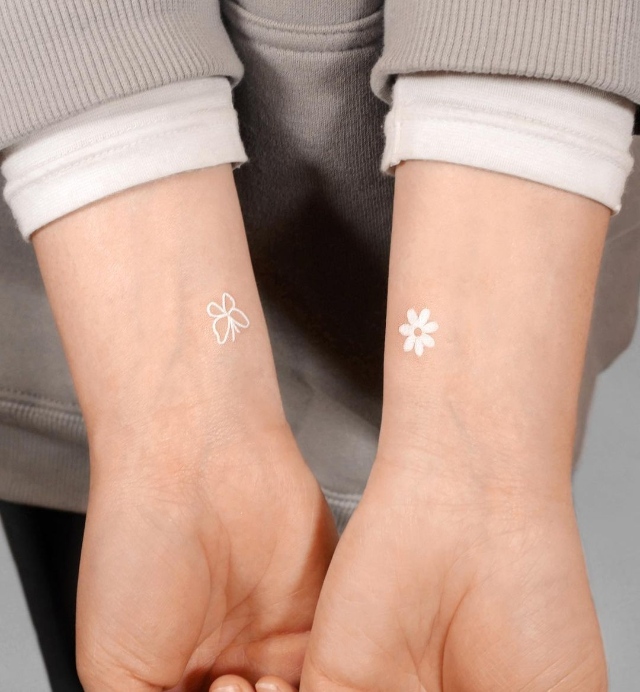 4. Constellation
For those who like to be guided by astrology, get inked with your zodiac's constellation.You can even make it as personal as following the exact constellation on the exact day and time you were born! It's simple and sweet but there's no way you'll ever regret getting it.
ADVERTISEMENT - CONTINUE READING BELOW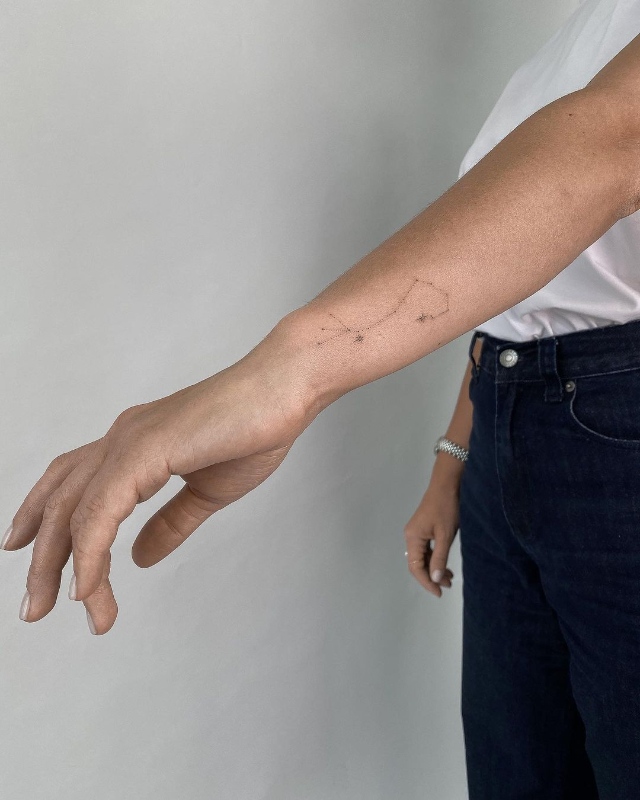 5. Meaningful words
There are just those words that stick with us, no matter what. These may be a guiding principle that a loved one once told us, or a quote you instantly resonated with while scrolling through social media. It could be just one word, too, as long as it means a lot to you. Regardless, this is an easy way to always keep that word within reach.
ADVERTISEMENT - CONTINUE READING BELOW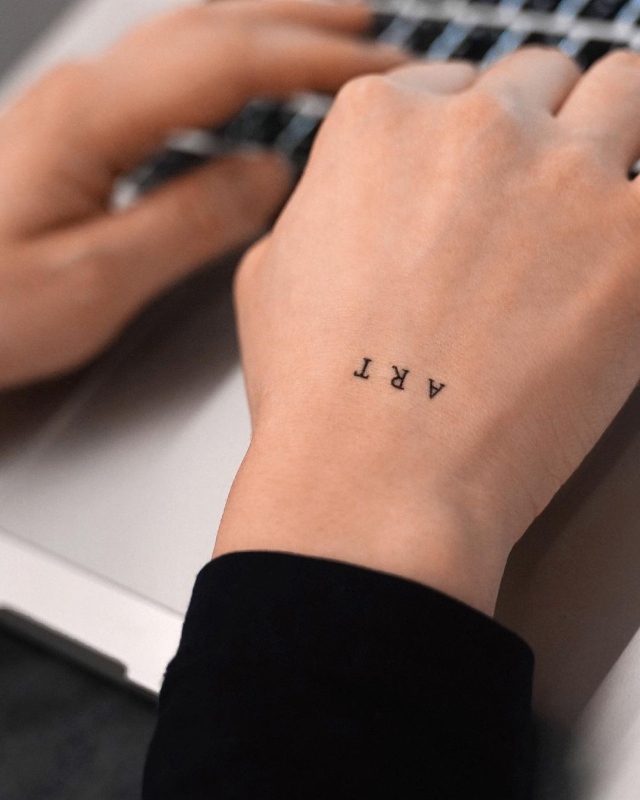 6. Coordinates
If you have a serious case of wanderlust (and seriously want to start traveling again soon), a tattoo of an airplane might be right up your alley. For something more abstract, though, you can even go as far as adding the coordinates of your favorite places in the world. Nevertheless, this design is an effective reminder to explore what's out there and to always reflect on your journey.
ADVERTISEMENT - CONTINUE READING BELOW
7. Important date
Commemorating important occasions in your life with a dated ink is one of your best options for a meaningful tatt. You can go for your birthday, a significant other's birth date, your wedding date, and a plethora of other important dates where numerical figures come into play!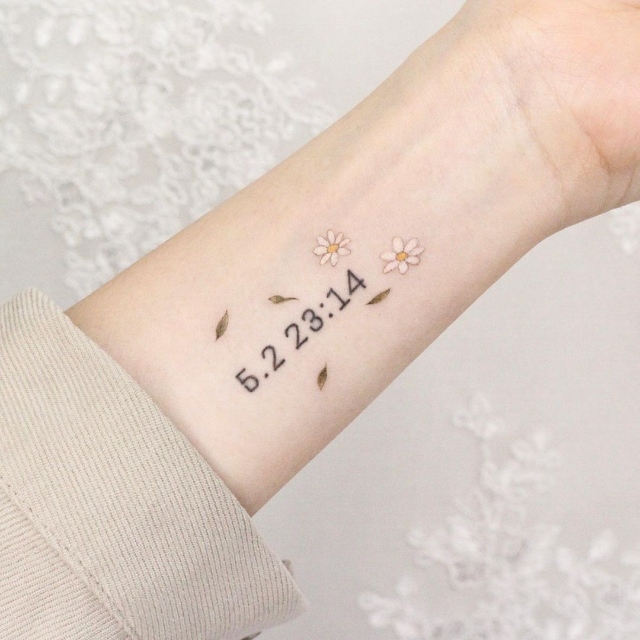 ADVERTISEMENT - CONTINUE READING BELOW
8. Bandaid
Our scars from our past help make us who we are. If you want to remember what you've been through in a subtle way, a tattoo of a bandaid is one way to always remind yourself that you took whatever pain was brought to you by life, embraced it, and overcame it.
9. "Made by:"
A quirky and unique way to honor your parents is through a tattoo that says "made by:" followed by their names (or just mom and dad). Execute the idea more playfully by picking a placement that's not so visible, like a hidden tag, or a label of some sort.
10. Initial of your best friend/family member
Whether you were friends since diapers, met in high school, or found each other as adults, a bond with your best friends is a bond like no other. Why not show that appreciation for each other through a matching ink? Sure, tattoos last a lifetime but so do best friends. If your best friend is someone in your family, you can consider their initials, too!
ADVERTISEMENT - CONTINUE READING BELOW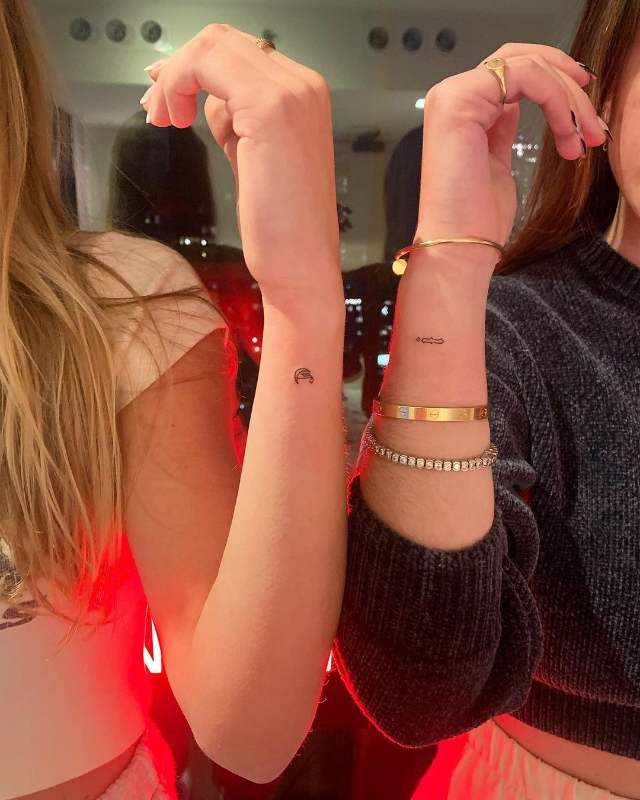 11. Moon
Given its endless variations and styles corresponding to different meanings, a moon tattoo is a great small tattoo choice. Crescent moons can be symbolic of growth, manifestation, or usually represent new beginnings. If you are influenced by celestial bodies, or you simply think the moon is so pretty, this body ink might be for you. I mean, how pretty is this little half-moon?
ADVERTISEMENT - CONTINUE READING BELOW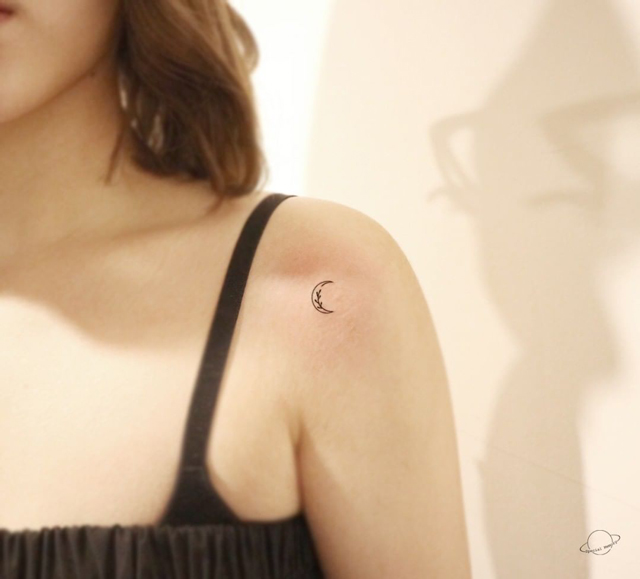 12. Birds
Getting a small tattoo doesn't really mean you have to stick to one small figure. This set of bird tattoos, for example, prove that a bunch of tiny tattoos together can create a larger illustration without making your skin look overcrowded. A plus: Birds can stand for different things such as independence, freedom, or happiness—whichever may resonate with you.
ADVERTISEMENT - CONTINUE READING BELOW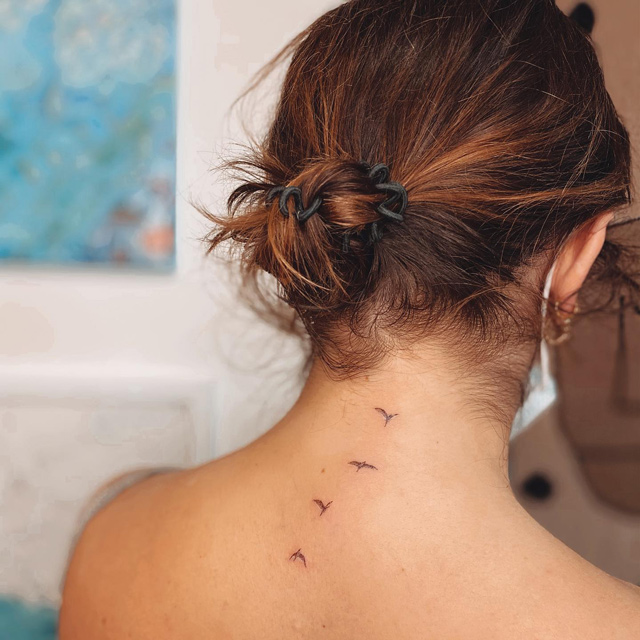 Related Stories from Preview.ph
Hey, Preview readers! Follow us on Facebook, Instagram, YouTube, Tiktok, and Twitter to stay up to speed on all things trendy and creative. We'll curate the most stylish feed for you!