Many jet setters use their long holiday breaks to escape the heat by spending Christmas and New Year's in a colder and whiter environment. After enjoying a White Christmas, however, the sudden shift in climate coming home from the extreme cold can do quite a number on the skin, with cases of flaky skin, dry and chapped lips, or rashes. These symptoms are signs that your skin isn't getting the hydration it needs. When you choose your products wisely to target dry skin, you're also eliminating these skin conditions as well. To remedy these post-cold weather skin problems, here are some of the best products to use:
Face
Fresh Seaberry Skin Nutrition Cleansing Oil
Many soap cleansers strip away the oil that the skin needs to stay moisturized, which is why oil cleansers are recommended for those with dry skin. Aside from doubling as a makeup remover, this cleansing oil is a cocktail of moisturizing omegas 3, 6, 7, and 9, thanks to its Seaberry oil component. (Available at Sephora.ph)
La Prairie Cellular Hydrating Serum
If your skin feels tight after the cold, it could be because it lacks hydration. Be on the lookout for products with hyaluronic acid, a type of fluid naturally produced by the body in order for it to stay moisturized. The La Prairie Cellular Hydrating Serum, for example, provides the skin with long-lasting moisture through a triple action formula that counts sodium hyaluronate as one of its ingredients. (Available at Rustan's The Beauty Source)
ADVERTISEMENT - CONTINUE READING BELOW
La Mer Crème de la Mer
Creme de la Mer is infused with the luxury skincare brand's signature Miracle Broth and lime tea to help heal dry skin. You can expect this best-selling face creme to soothe redness and smooth fine lines through cell regeneration. The antioxidant-rich lime tea protects the skin from environmental stressors. (Available at Rustan's The Beauty Source)
Make P:rem Safe Me Relief Moisture Cream
If you don't have a serious skin condition such as eczema or dermatitis but have sensitive skin, then you'll want to use a product with a simple make. This moisturizing cream effectively works to lock in moisture for up to 48 hours, using only 12 ingredients. It's also hypoallergenic, a feature people with sensitive skin should look for. (Available at Freyja.com)
Clinique Redness Solutions Daily Relief Cream
The extreme cold can also cause redness and be a trigger for those with rosacea. To soothe the redness, Clinique developed its own Redness Solutions line that uses a probiotic formula to streng then the skin's barrier and calms the irritation that causes the rosy color on your face. (Available at Rustan's The Beauty Source)
ADVERTISEMENT - CONTINUE READING BELOW
Aveeno Skin Relief Moisture Repair Cream
To treat the damage caused by wind burns, you'll need to repair the outer barrier of the skin. This may call for a moisturizer with ceramides, fatty acids in the skin that retain its moisture and hydration. Try to remedy this with the Aveeno Skin Relief Intense Repair Cream, which was formulated specifically to treat skin dryness. It also contains colloidal oatmeal, an ingredient known to soothe sensitive skin. (Available at leading department stores nationwide)
Body
L'Occitane Almond Supple Skin Body Oil
Same concept as the one listed above, oil will help you regain the moisture lost during the cold and recover the skin's smoothness. The secret to this delicious-smelling product is the almond oil that protects the skin's outer layer called the hydrolipidic film. (Available at Rustan's Makati)
ADVERTISEMENT - CONTINUE READING BELOW
Avène Akérat 10 Body Care Cream
If your skin has unfortunately started to become scaly because of the dryness, it might be time to refresh it with hydrating ingredients such as lactic acid and urea. These are just two of the components that the Avène Akérat 10 cream swears by, along with its signature thermal spring water, which many of its users claim has healed extreme skin cases like eczema. (Available at leading department stores nationwide)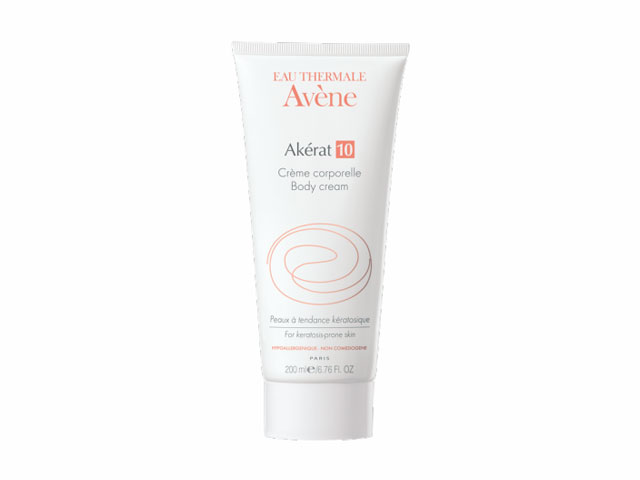 Physiogel Calming Relief A.I. Body Lotion
One of the most recommended brands by dermatologists, Physiogel is a skin savior among those with eczema and dermatitis. The A.I. ceramide 3-infused lotion promises to strengthen and repair the skinâs moisture barrier. (Available at leading department stores nationwide)
ADVERTISEMENT - CONTINUE READING BELOW
Jo Malone London Wood Sage & Sea Salt Body Crème
This body creme uses natural oils from jojoba seed, cocoa seed, and sweet almond to condition the skin and leave the skin smelling fresh and clean. These core ingredients have also been proven to hydrate, nourish, and protect the skin after it's been exposed to harsh conditions. (Available at Jo Malone London stores nationwide)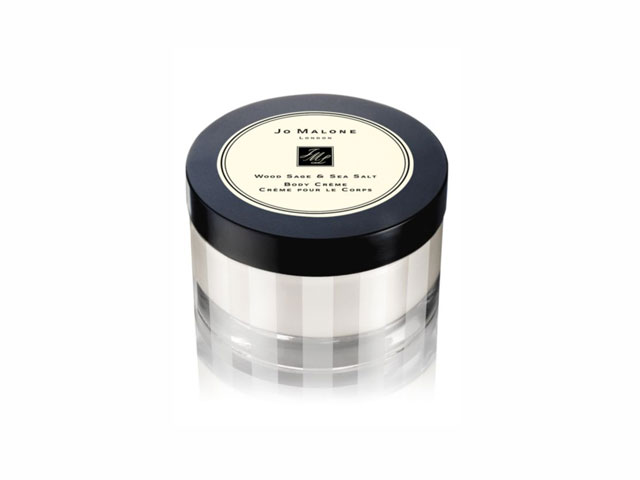 Eyes
Avène Soothing Eye Contour Cream
For the most delicate part of your face, you'll need something more lightweight but potent to battle dryness and the occasional patches of dry skin. This miracle worker from Avene contains key ingredients like hyaluronic acid, Vitamin E, and Avène thermal spring water to not only moisturizes the under-eye area, but also relieve puffiness. It's also been recognized by the National Eczema Organization as safe to use for those with the skin condition. (Available at leading department stores nationwide)
ADVERTISEMENT - CONTINUE READING BELOW
Lips
Dr. Jart Ceramidin Lipair
Its name alone signifies its composition—Dr. Jart's Ceramidin Lip Repair treatment is enriched with familiar ingredients like ceramide, five types of hyaluronic acid, and a bevy of natural oils like Camellia and Safflower to both moisturize and hydrate cracked and dry lips. Another reason to love this formula is that it's a non-sticky gel. (Available at Sephora.ph)
*This story originally appeared on Townandcountry.ph. Minor edits have been made by the Preview.ph editors.