Skin is one facet of beauty that aspiring makeup artists should study relentlessly. Perhaps the most difficult one to master, it's what most clients will immediately notice and book you for, because who doesn't want to look flawless in their selfies? We know we do. So to gear you up for your next gig, here are tips from pros that'll make you a client favorite:
ADVERTISEMENT - CONTINUE READING BELOW
1. Take your time with skin prep.
International makeup artist for Make Up For Ever Marisa Avedikyan thinks that patience is key to a flawless base. She says to wait a few minutes after applying moisturizer and primer, so your clients' skin has time to absorb the products you applied on them. The wait will most definitely be worth it, because makeup won't slip and slide because of excess moisture. Moreover, foundation will go on more smoothly on top, and you'll be confident that you didn't miss a spot unprimed.
2. Apply skin care products with a brush.
Using your hands for skin care is easy, but Marisa prefers applying with a synthetic brush to reduce product wastage. She says that this way, you know that your client receives all the benefits of the product instead of having most of it absorbed by your fingers. It's also a plus for clients who aren't comfortable with having someone else's hands on their skin.
ADVERTISEMENT - CONTINUE READING BELOW
3. Do makeup under white light.
Makeup tends to register differently in various lightings, which is why a look that appears flawless under yellow light may seem too dark under natural light. To avoid this, the French makeup artist recommends investing in white light for your kit since it's neutral enough to show all the colors you're using as they are. Find out the lights celebrity makeup artists swear by here.
ADVERTISEMENT - CONTINUE READING BELOW
4. Seal the moisture in.
Moisturizers tend to lose their effect after a few hours due to evaporation, so make sure to apply something on top to lock that moisture in. Makeup artist Lei Ponce suggests adding a product with hyaluronic acid, an ingredient that prevents moisture loss on the skin. Emollient moisturizers work, too, provided that your client doesn't have oily skin.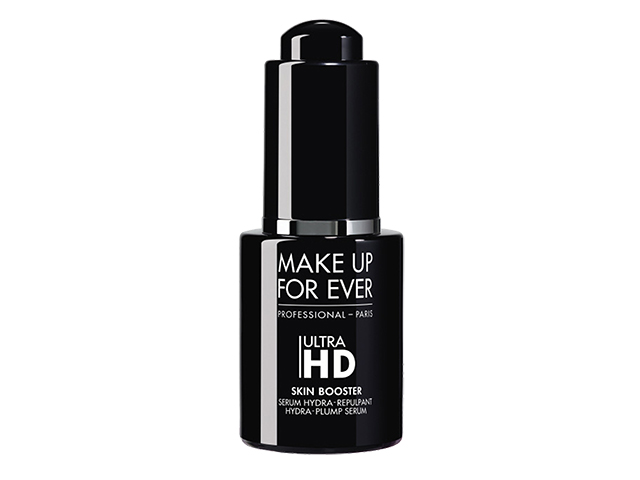 ADVERTISEMENT - CONTINUE READING BELOW
IMAGE Make Up For Ever
Make Up For Ever Skin Booster, P2250, SM Megamall
5. Prime.
Primer can help fix any imperfections before you even apply foundation. Marisa and Lei recommend having a few options in your kit. A smoothing primer, for example, will smooth out the appearance of pores and wrinkles. A mattifying primer will tone down the shine on oily skin and prolong the wear of makeup. You can also try color-correcting primers, which will reduce the need for foundation and concealer right off the bat.
6. Apply foundation in a downward motion.
Having high quality brushes and sponges don't guarantee flawless foundation. How you apply pigment on top of the skin matters, too, especially if you want a flawless finish. According to Lei, applying foundation in a downward motion makes the final look extra seamless, since it won't force product into the pores and highlight them. The motion also works to flatten the invisible strands of hair on our face, compared to if you were to apply upwards, which creates unwanted texture.
ADVERTISEMENT - CONTINUE READING BELOW
7. Focus on the perfecting center of the face first.
Most skin issues are usually found in the T-zone, particularly redness and large pores. And because this is the center, it's the area that usually catches the eye first. Perfecting this part of the face instantly makes the skin look better, and more importantly, reduces the need for more product in the outer perimeters. According to Marisa, this also avoids foundation from looking cakey and accentuating any texture on the skin.