Having a neck tattoo can be quite intimidating for some since many like to have their tatts in less visible areas. But if you are not intimidated to flaunt your inks, then you'll surely appreciate a simple tattoo on this area. You can start off with a simple tatt design, too, and you'll be surprised how much it can add a sexy yet still elegant feel to your neck.
Do note that having a neck tattoo will cause more pain compared to the rest of your body since the neck area is a very delicate region with sensitive skin. But hey, you're a strong woman so we say just go for it!
Here are 12 minimalist neck tattoo ideas to try. Enjoy scrolling!
1. Vertical Script
Placing a vertical script tattoo on your nape will seductively elongate your neck, and give the illusion of better posture. The vertical script design gives a balance touch of soft and sultry especially when you like placing your hair up.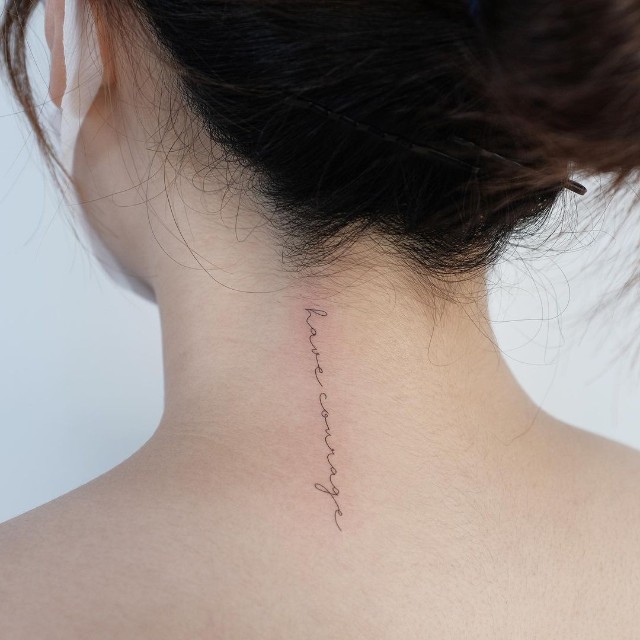 2. Sunflower
With its bright and happy composure, having a sunflower tattoo will surely keep you feeling optimistic. For a change, try placing it at the bottom of your nape because it makes it seem that it's always peeking to the sun!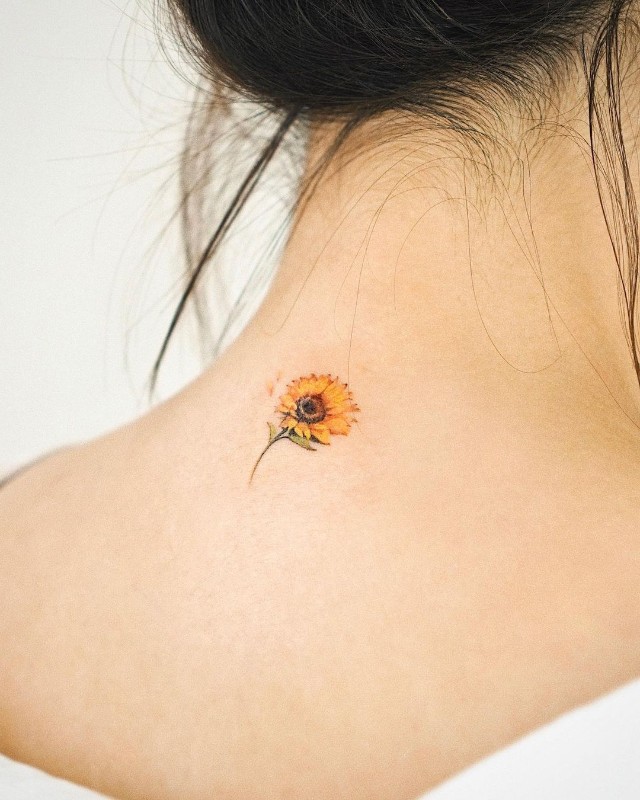 ADVERTISEMENT - CONTINUE READING BELOW
3. Zodiac Sign
Astrology has become more popular as the day goes by, and if you've always felt a deep connection to your horoscope, then an ink of your zodiac sign should be an option. Aside from it looking so elegant on your neck, it's also a great way to have something slightly personal on your skin.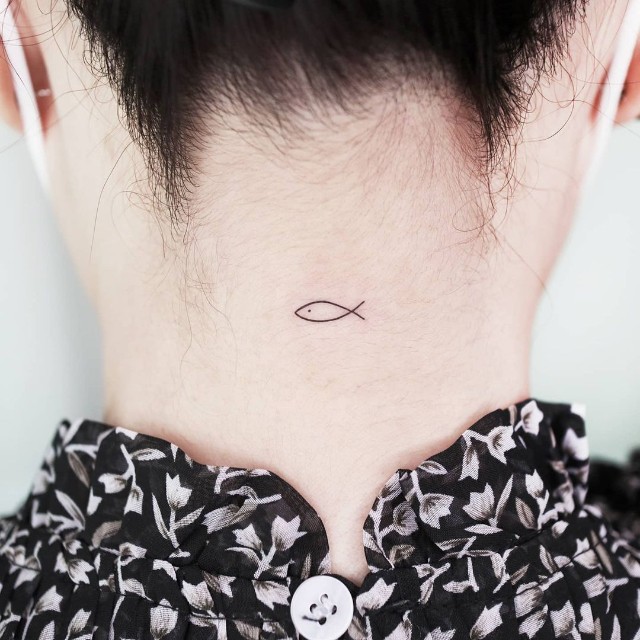 4. Ruling Planet
If you're looking for a subtler way to reveal your personality, a motif of your ruling planet is another idea for a meaningful tatt. You can even arrange it with stars and a moon for a dreamy looking arrangement.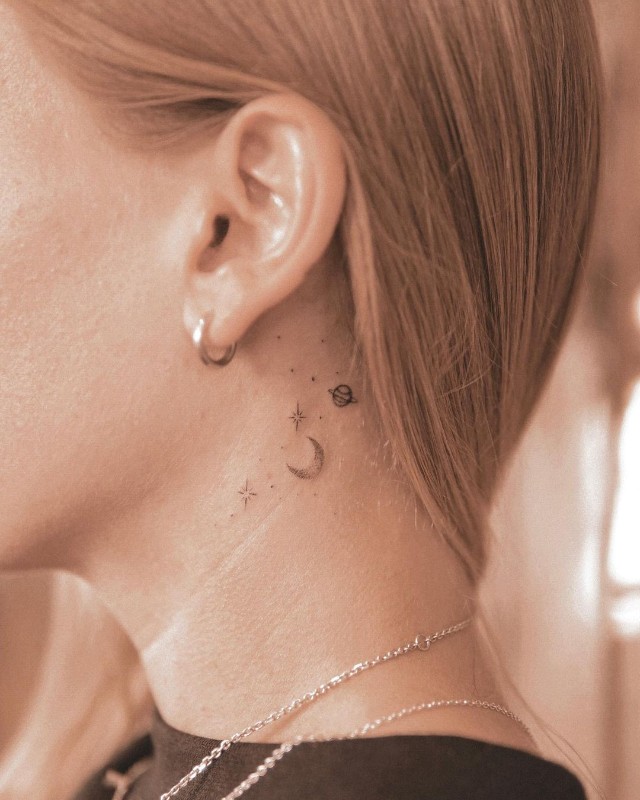 5. Flower Evolution
Another take on flower tattoos is showing the transition of its growth. This ink will constantly remind you of your flourishing capabilities and that you'll just need to entail self-care and patience to see yourself bloom.
ADVERTISEMENT - CONTINUE READING BELOW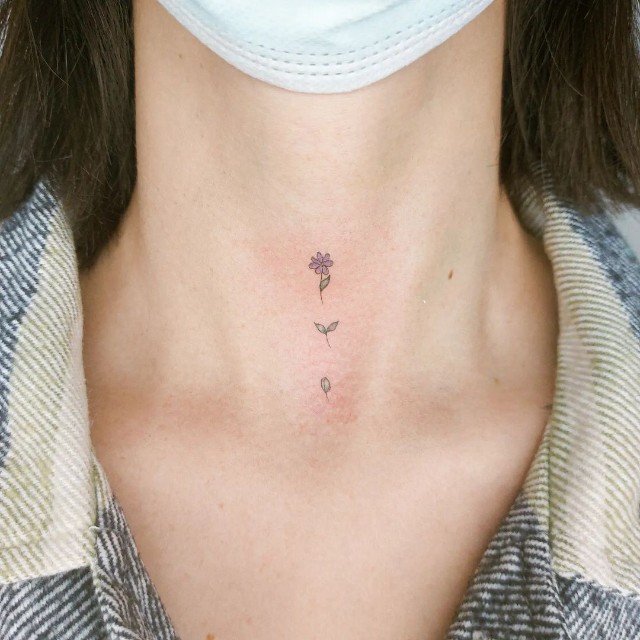 6. Geometric Diamond
Geometrical tattoos lay a lot of meaning with the lines and shapes it carries like order, symmetry, and intelligence. A simple yet strong design to consider is the geometric diamond because it carries the meaning of strength, love, and commitment­–the things you need when overcoming pressure.
ADVERTISEMENT - CONTINUE READING BELOW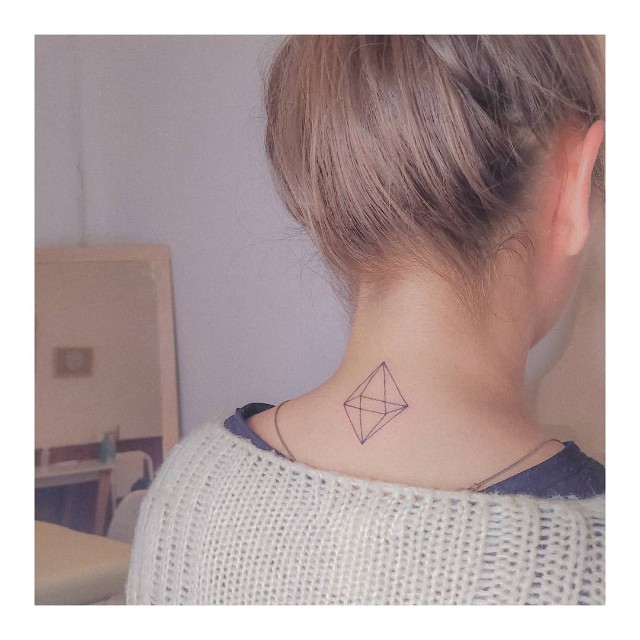 7. Glistening Star
A tattoo of a star will help power you up especially on the day when you need it the most. It symbolizes strength, love, and adventure. We suggest placing this tattoo in front of the neck because it will nicely blend and glisten with your jewelry.
ADVERTISEMENT - CONTINUE READING BELOW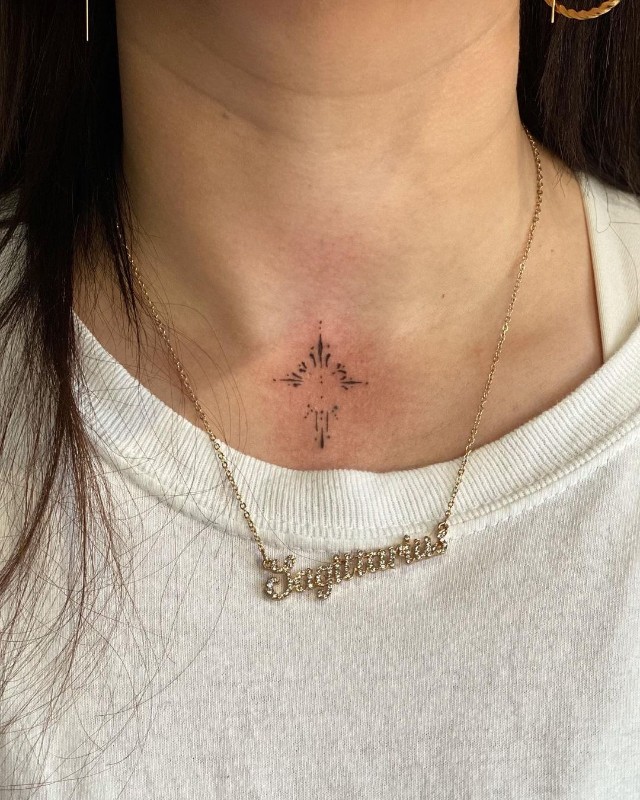 8. Sakura
A tattoo of the sakura flower embodies beauty and transience, which will always remind you to always appreciate your time and to enjoy the beauty it comes with.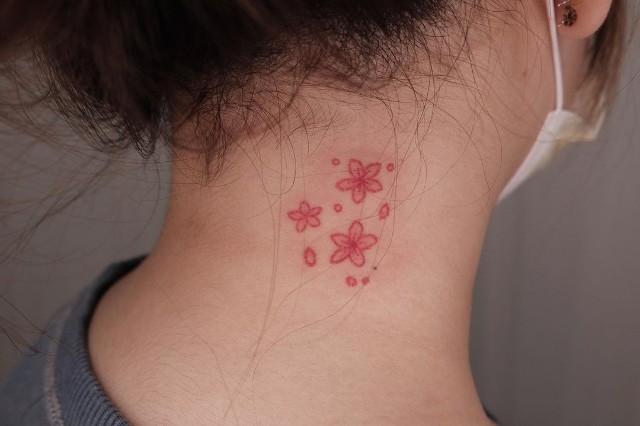 ADVERTISEMENT - CONTINUE READING BELOW
9. Korean Lettering
If you want a special name or line etched on your body, instead of the usual print or cursive letterings, you can try having it declared in hangul. The Korean alphabet has minimal strokes which makes it a nice option for that simple design you're going for.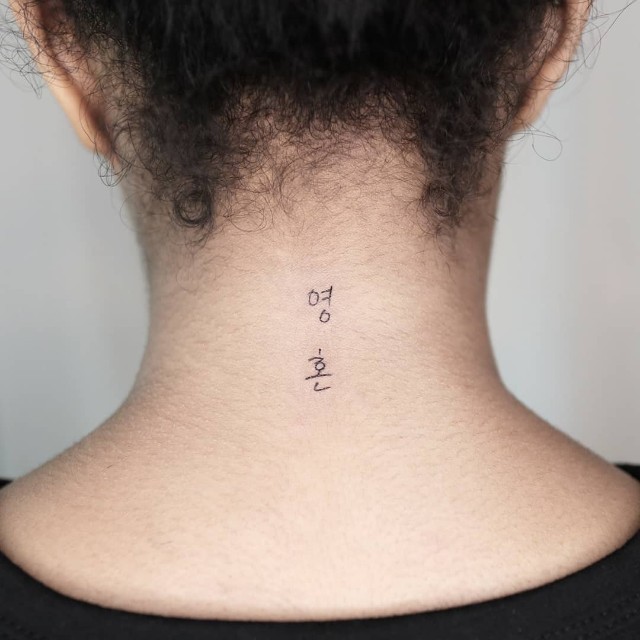 ADVERTISEMENT - CONTINUE READING BELOW
10. Crescent Moon
If you have a phase in your life that you'll forever want to cherish, opt for a crescent moon to always remember that moment. The crescent moon also represents fertility and motherhood, so if you want an ink that embodies all these, then this is the tattoo to get!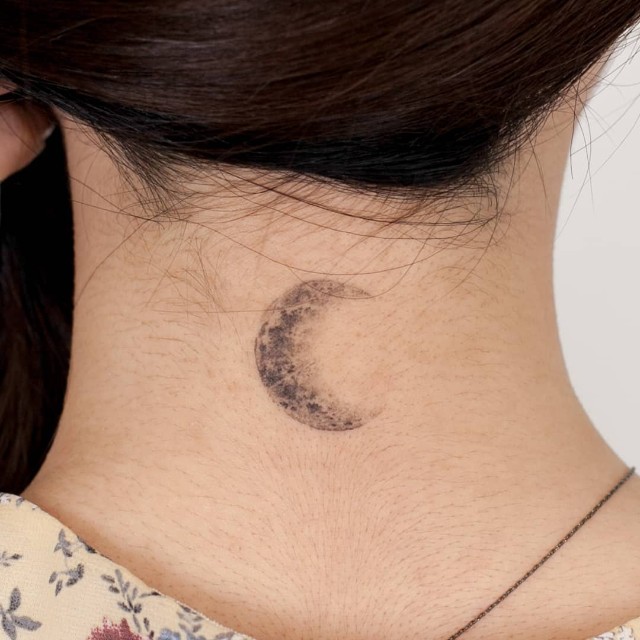 ADVERTISEMENT - CONTINUE READING BELOW
11. Calla Lily
Calla lilies symbolize purity, holiness, and faithfulness, which is why they're a popular flower choice for weddings. They also evoke beauty, simplicity, and inner peace. It's such a delicate flower choice for a minimalist neck tatt!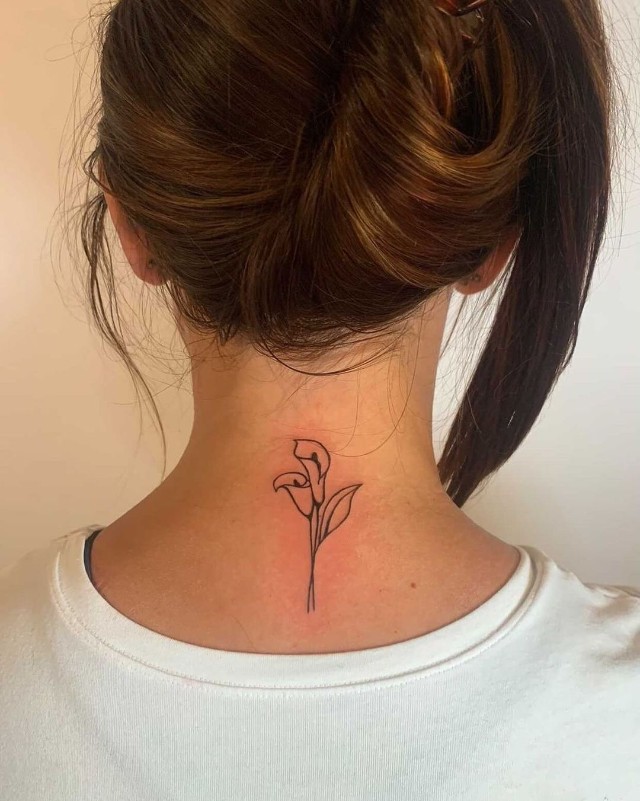 12. Black Heart
A black heart may be associated with emptiness, death, and sorrow, but another way to perceive a black heart is that it's a mark for determination and getting through the difficult moments in your life. It's one way to assure yourself that everything will get better.
ADVERTISEMENT - CONTINUE READING BELOW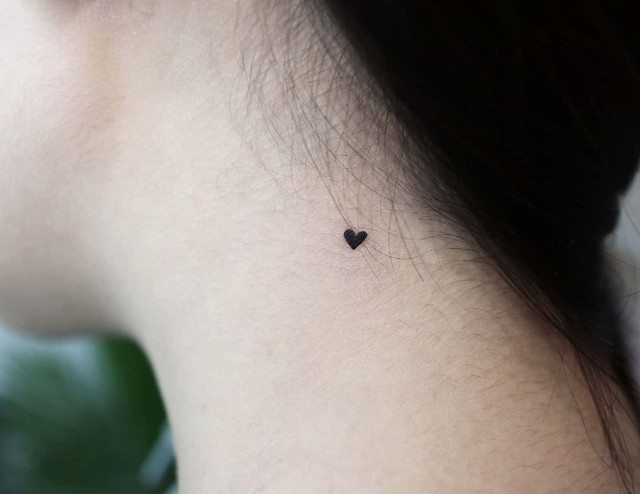 Related Stories from Preview.ph
Hey, Preview readers! Follow us on Facebook, Instagram, YouTube, Tiktok, and Twitter to stay up to speed on all things trendy and creative. We'll curate the most stylish feed for you!