Fresh from Melbourne, Australia, Gorgeous Cosmetics lands in our shores just in time for our Christmas shopping. It all started with hair and makeup artist, David Cornwell's pursuit of quality—he wanted cosmetics that would cater the high standards of the market. In 1999, Gorgeous Cosmetics was born and because of their superb products, the young brand has already gained a massive following in their home country and in the United States, too. Take a glance at one of the many reasons of their success, their lipsticks.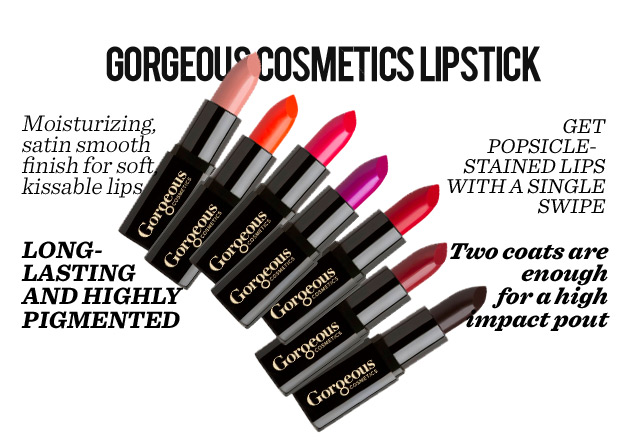 ADVERTISEMENT - CONTINUE READING BELOW
Gorgeous Cosmetics is located at the 2nd Floor of Eastwood Mall.