Not every makeup look you try on has to scream. As Patrice Ramos-Diaz and Philip Rodriguez's Fashion Watch shows clearly displayed, simple really is chic. While most of the time, we're tempted to pile on the product, Patrick Rosas and his team did the exact opposite—breathable skin with an undetectable base. Lipgloss in the reddest of red was at the heart (a great way to start wearing the lipcolor for those of you who have been afraid thus far), and thickly groomed brows created a modern feel. The result was equal parts understated and undeniable sexy.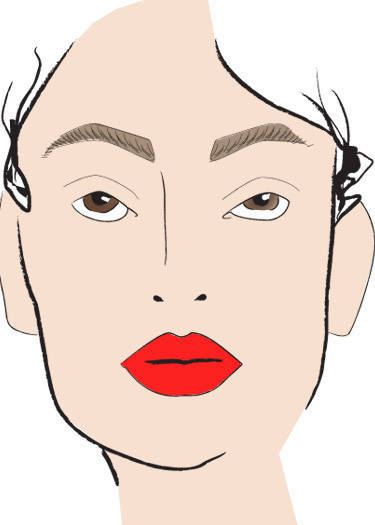 ADVERTISEMENT - CONTINUE READING BELOW
Click on the photo gallery to see the products you need to cop the look.
View Patrice Ramos-Diaz's Fashion Watch Holiday 2011 collection >>
View Philip Rodriguez's Fashion Watch Holiday 2011 collection >>