Being in the biz for almost 20 years has made Rhian Ramos one of the most recognizable faces on our screens. While the actress is evidently a pro when it comes to her craft, she tells Preview that a struggle she had growing up as someone of mixed race was "fitting in." No matter how long she's been in the industry, Rhian admits that it's always been tough balancing being "white enough," and being "Filipino enough."
To "declare her identity" in a way, Rhian made the journey to get authenic tribal tattoos etched by a mambabatok, specifically, the legendary Apo Whang-od. She had them done back in the 2010s, with each one carrying a specific meaning about how she aims to live her life.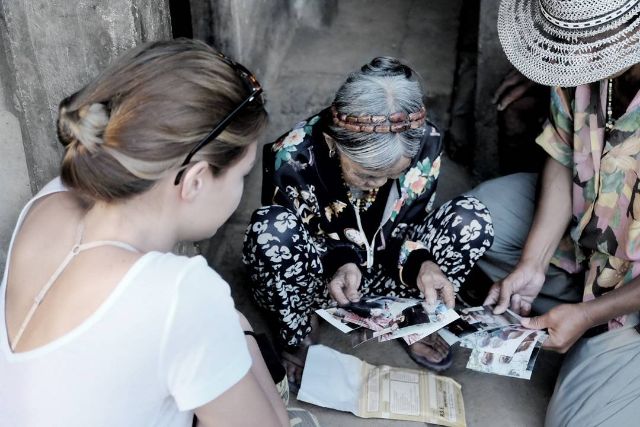 Nowadays, we usually catch sight of her inks in photos of her in swimmies. While the illustrations are undeniably beautifully done, they may need some decoding for folks who aren't as familiar with the traditional symbolism. Preview reached out to Rhian and got the scoop behind what each of them really mean.
ADVERTISEMENT - CONTINUE READING BELOW
The hidden meanings behind Rhian Ramos' hip tattoos
1. A hawk symbolizes her relationship with God
On her first trip to Buscalan, where Whang-od and her tribe resides, she had two designs done. The first of which was a hawk, which is traditionally called as the Ginawang. According to Rhian, it symbolizes, "a spiritual messenger, implying communication with the higher realm as they used to read the flight patterns of birds to guide them."
She goes on, explaining that "God is very involved in my life and orchestrates events in my favor. It reminds me in situations where I don't know what to do, to look up."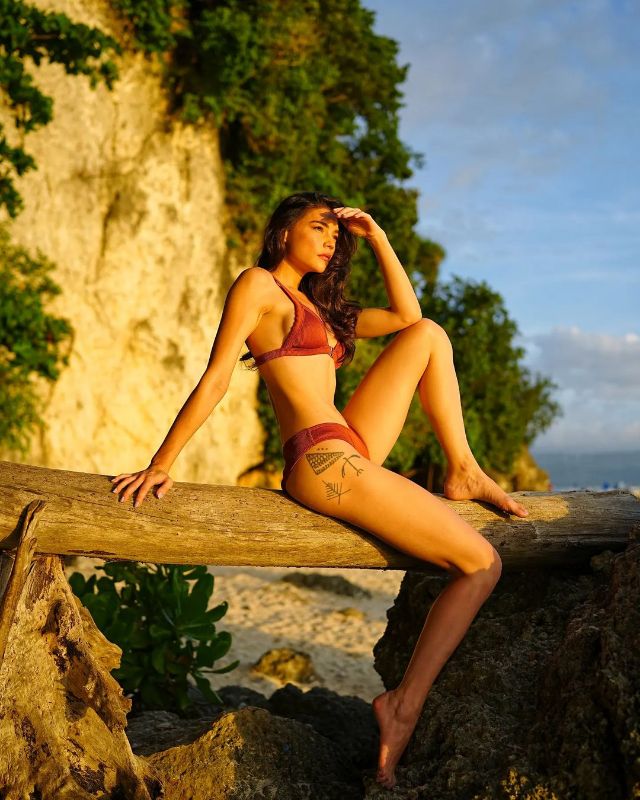 2. A scorpion represents the fighter that she is
Right beside the hawk is another animal-inspired design, this time done by Whang-od's grandniece, Grace. Rhian says that, "poisonous animals like scorpions and centipedes are tattoos for warriors that are known to be deadly when [they] attack and are believed to add to the warriors psychological strength and intimidation as well."
With this in mind, she has a scorpion done to commemorate how she overcame a "huge battle" in her life at the time. Aside from that, it also reminds her that, "no matter how dark it gets or what I am up against, I can get through anything."