What: Belo Star Walker Whitening Laser
What It Is: Belo Medical Group's Star Walker Whitening Laser is a revolutionary treatment that targets melanin deposit to effectively lighten and smoothen the skin. Its Panda Eye mode, which specifically promises to lighten dark under eye circles, safely and efficiently treats the periorbital region (or the areas surrounding the socket of the eye) to whiten, improve the skin tone, and give a brighter complexion.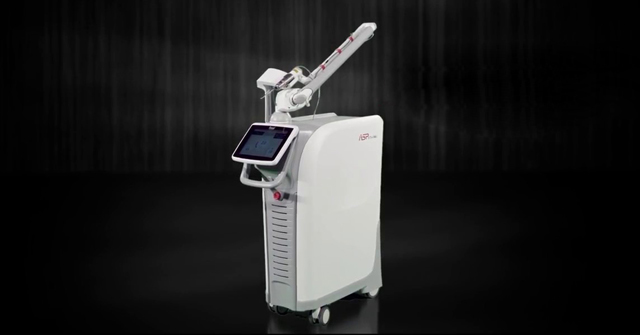 IMAGE Belo Medical Group
Belo Star Walker Whitening Laser, price available upon request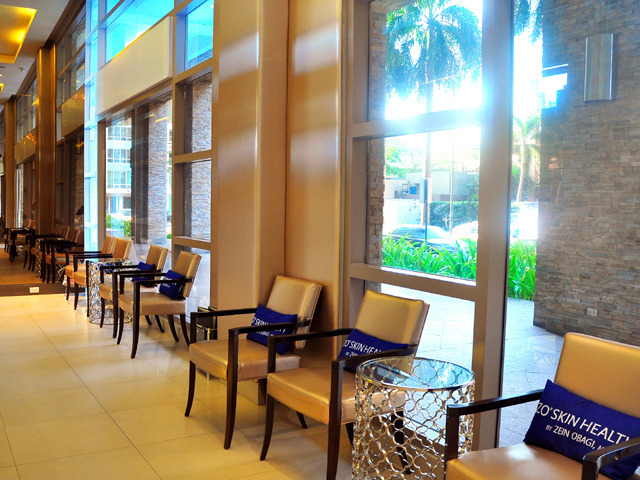 ADVERTISEMENT - CONTINUE READING BELOW
IMAGE Belo Medical Group
Contact Belo Medical Group – Greenbelt branch (0917) 839 8182 / (0999) 885 7741 to book an appointment
Current Condition:
When I came to the Belo clinic at Greenbelt, I was lucky to get a skin consultation with Dr. Vicki Belo herself. I was scheduled to have an interview with her so I wanted to look decent and spent an hour or so putting on makeup in an earnest attempt to conceal my dark circles. Prior to the consultation though, the first thing she asked me was to cleanse my face so she could take a better look at my skin—and if Dr. Vicki Belo is asking you to remove your makeup, you remove your makeup. All traces of it.
"Your eyes have very mild dark circles. But your skin is nice, with a few pimples on the chin area because of your period," says the dermatologist to the stars as she continues to assess my face.
According to Dr. Vicki, there are several factors that contribute to the darkening of our under eye area (i.e. late nights, one's genetic makeup or DNA, or friction a.k.a. when we rub our eyes all the time)—most of which, I'm hands down guilty of! Pulling an all-nighter is inevitable for me, hence the abundance of eye creams in my beauty arsenal. But another thing that's keeping me from getting rid of dark circles is my history of allergic rhinitis, which naturally tends to make me tear up every time I sneeze, cause my eyes to itch, and have me unconsciously rubbing them faster than anyone can say "don't do it."
Needless to say, my dark circles are one of my biggest beauty woes.
Related Stories from Preview.ph
How the Treatment Went:
To start my Star Walker treatment, I was led into a room with Dr. Nikki San Luis. She explained to me the three steps involved, which includes the screen preparation, the vascularity which would entail short pulses, and the lightening. She advised me beforehand that the second step is where most patients often react. "It feels like a warm 'pitik' on the face," Dr. Nikki explains. "[The stronger] the 'pitik' is, that means the more blood vessels you have in that area."
When we started, I couldn't really distinguish which part is which because things happened really fast—we were done in just about 10 to 15 minutes! My eyes were closed the entire time, and at some points they were covered by what felt like a spoon to shield them from the laser. It felt pretty much exactly like how Dr. Nikki described it, and although the crackling sound did bother me a bit, there was no pain involved. There were some instances that I felt a slight burning sensation, and Dr. Nikki explained it was because the laser was passing through an area with hair. Overall, it was nothing that a girl like me with low tolerance to pain couldn't handle. So to wrap things up, Dr. Nikki applied some anti-inflammatory laser cream on the area surrounding my eyes.
Conclusion:
I was advised that minimal redness and lesions or "pantal" are to be expected right after the treatment, but that they will be gone in just a matter of minutes so there's really nothing to worry about. As for its immediate results, I mainly remember stepping out of the clinic looking like I just woke up from slumber. The next day, I noticed a few tiny patches on my left under eye area, which, from what I recall, had more blood vessels as compared to my right under eye. I was almost about to panic but they naturally peeled off two days later, leaving no trace behind.
ADVERTISEMENT - CONTINUE READING BELOW
Apart from that, I did notice that my dark circles had lightened after the treatment. It was nothing drastic because I only had one session thus far, and according to Dr. Nikki, the Star Walker treatment is ideally done once a month for three sessions. From there, they assess if more sessions are needed. "After the treatment, there is reduction of color in the treated area. However, whitening is a continuous process to achieve and maintain the desired result," she said.
True enough, just a few days after my Star Walker treatment, I felt like my eyes were brighter. The part that I loved the most was that I still managed to look well-rested the next day even after finishing an entire Netflix series the night before. It's been over a month since, and luckily, there are still little to no signs of all-nighters...and really, could a girl ask for anything more?
Visit Belomed.com to find out more about the Belo Star Walker treatment.
Hey, Preview readers! Follow us on Facebook, Instagram, YouTube, Tiktok, and Twitter to stay up to speed on all things trendy and creative. We'll curate the most stylish feed for you!