What: Taiwanese beauty sheet masks
What they do:
Day 1: Dr. Jou Six essence hyaluronic acid hydra mask sheet - Hydrating
Day 2: My Beauty Diary Black pearl mask - Brightening
Day 3: Dr. Jou Six essence hyaluronic acid whitening mask sheet - Whitening
Day 4: Dr. Morita Hyaluronic acid essence mask - Long lasting moisturization
Day 5: My Beauty Diary Imperial bird's nest mask - Intensive nourishing
Day 6: Biochem Rose rejuvenate mask - Hydrating
Day 7: Kuan Yuan Lian Luffa Moisturizing mask - Moisturizing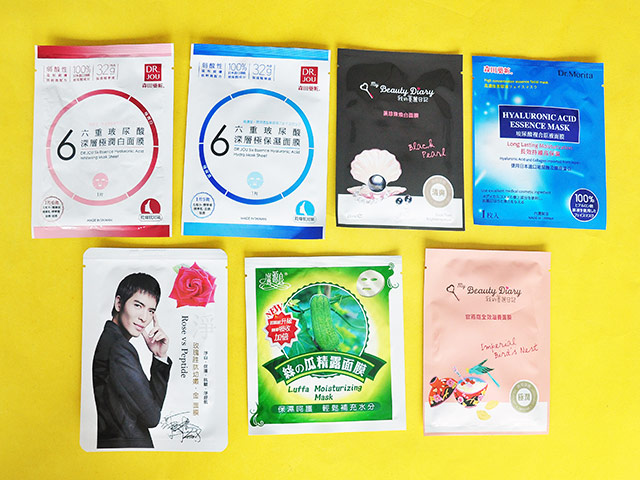 IMAGE Gab Gutierrez
Related Stories from Preview.ph
Current Condition:
I can say that I have fair and smooth skin (thanks for the good genes, mom!), which I used to not care so much about. But when I went to college, I became more aware about what long nights and whole day exposure to the sun can do to my skin (not to mention, the cups of caffeine I consumed to get my diploma). I got into skin care, wary about the zits that would pop out whenever I am at the peak of stress. When I started working, I stepped up my routine and promised myself to diligently follow it every single day.
ADVERTISEMENT - CONTINUE READING BELOW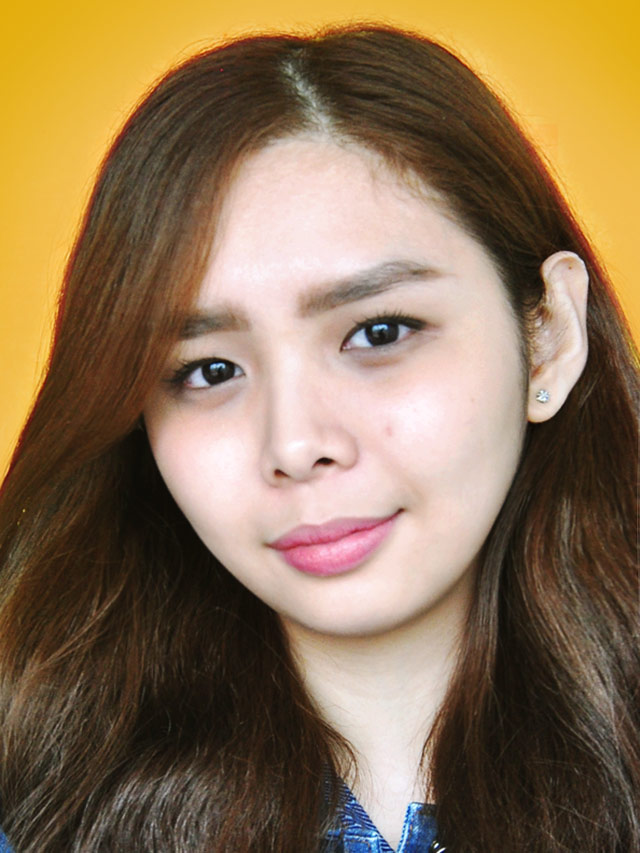 IMAGE Gab Gutierrez
My foundation-free skin before the seven-day challenge. I only filled in my sparse brows and swiped a thin layer of rouge.
My routine is as follows: I cleanse my skin, apply toner, and then dab on my favorite argan oil. I then add a layer of moisturizer before applying sunscreen (with reapplication throughout the day). I love beauty masks but I don't use them as often as I want to. I always end up falling asleep with them still on my face after a long day at the office, so I usually do it on the weekends.
How I Used It:
I knew I was going to have a busy week so I looked up each sheet mask and researched about what they really do. I rotated the masks so I wouldn't use two similar kinds consecutively.
I heard that putting on the mask right after you had a shower would let the serum seep into your skin better so I did just that. By the third day, I noticed that my skin looked clearer. I used to have a tiny red dot near my nose on the left side of my face. (See photo above.) Now it has faded into a speck. My skin feels super soft, supple, and it looks bright and blemish free!
Come Day 4, we had to prepare for Preview's anniversary party. It was going to be a long night, so I opted to use a sheet mask before going to into hair and make up. I found out that by putting on a sheet mask right before makeup helps the product glide on smoothly. Hence, my makeup was flawless the whole night! I used Dr. Morita Hyaluronic Acid Essence Mask which promised a long lasting moisturization and it didn't let me down. Despite having layers of products on my face, it didn't dry out my skin even after I had gone home and removed the makeup.
I worked from home the next day and after the day's toils, and I decided to skip having a night out with friends. Instead, I did what every tita would do on a Friday night—binge watching and beauty masks. I used My Beauty Diary's Imperial Bird's Nest Mask, an emolliating or extra nourishing mask, just to help my skin recover from the stressful day the night before. I did the same come the weekend (I used Biochem Rose Rejuvenate Mask and Luffa Moisturizing Mask) and noticed that after a week, my eye bags had depuffed a bit, too.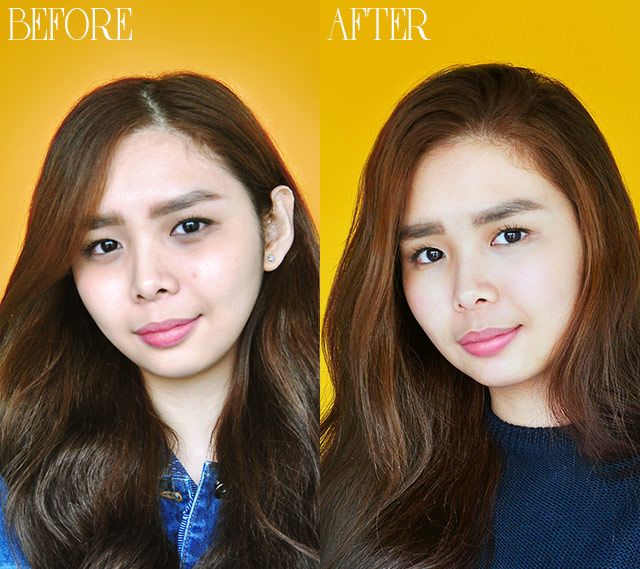 ADVERTISEMENT - CONTINUE READING BELOW
IMAGE Gab Gutierrez
Here are my before and after photos!
Conclusion:
Putting on the mask right after showering and before sleeping made my skin supple, soft, clear, and glowing the next morning. By the third day, whatever tiny specks that I had before due to stress and hormonal imbalances disappeared without having to pop or spot treat them. Heck, by the end of the challenge, I was even comfortable enough to go foundation-free outside knowing I didn't need to conceal zits or blackheads!
The only problem I had with most of the masks is that they didn't really fit well on my tiny face. Only the masks from Luffa and Biochem were the best ones that sat on my round face without having the need to adjust them every now and then to be able to see or breathe.
Overall, I would totally recommend masking everyday. The K-beauty gurus had it right when they said masking is life! It does become a way of life or a practiced lifestyle. So for busy girls (or those who have the tendency to sleep on them like me), I think you can try masking three to four times a week instead and start from there. If you're wary about the individually packaged masks that can hurt your budget, I suggest you try beauty masks that come in tubes. Just remember that these masks are targeted to solve specific skin woes so you may want to rotate them and plan your usage, depending on what your skin needs the most.
Hey, Preview readers! Follow us on Facebook, Instagram, YouTube, Tiktok, and Twitter to stay up to speed on all things trendy and creative. We'll curate the most stylish feed for you!