What: Plarmia Balancing Treatment at Marqed Salon
What It Is:
According to Marqed Salon's creative director and celebrity hairstylist Mark Rosales, the Plarmia Balancing Treatment is formulated for dry, sensitive, or aging scalps without bleached or heavily-processed hair. The seven-step program cleanses and moisturizes the scalp to balance its moisture levels, add translucency, and remove unwanted odor.
ADVERTISEMENT - CONTINUE READING BELOW
MARQED SALON Plarmia Balancing Treatment, starts at P2000, mobile no. 09668051143
Current Condition:
My dry scalp is my number one hair concern, and usually, the best way to combat it is with a good scalp treatment. Usually, though, results from scalp treatments are only temporary (based on the previous ones I've tried, a treatment lasts for three days maximum), so I end up going back to the salon every two weeks to get it done. Going to the salon twice a month is already too much work for me, so I've been on the hunt for a lower-maintenance alternative.
Enter the Plarmia Balancing Treatment, which Mark of Marqed Salon prescribed to me after a scalp scan. The main difference between this and other scalp treatments I've tried is that the results could last for up to a month.
Procedure:
Step 1: Rx Consultation
Marqed Salon is big on hair health, and one of their signature services is the Rx Consultation. It's basically like the prescription papers your doctor gives you, but for hair. After consultation, this sheet will contain the service you'll be getting, your hair's status, and the hair expert's recommendations.
CONTINUE READING BELOW
Recommended Videos
Before starting the scalp treatment, I was given a scalp scan to determine the right product for me. Mark showed me a photo of different scalp conditions, and from what we saw from the scalp scanner, my results match the dry scalp category. My goal, which is a normal scalp, is brighter and more translucent in comparison.
ADVERTISEMENT - CONTINUE READING BELOW
ADVERTISEMENT - CONTINUE READING BELOW
The Plarmia Balancing Treatment has seven steps including consultation, but only six are done in the salon. Here's a rundown of the entire process: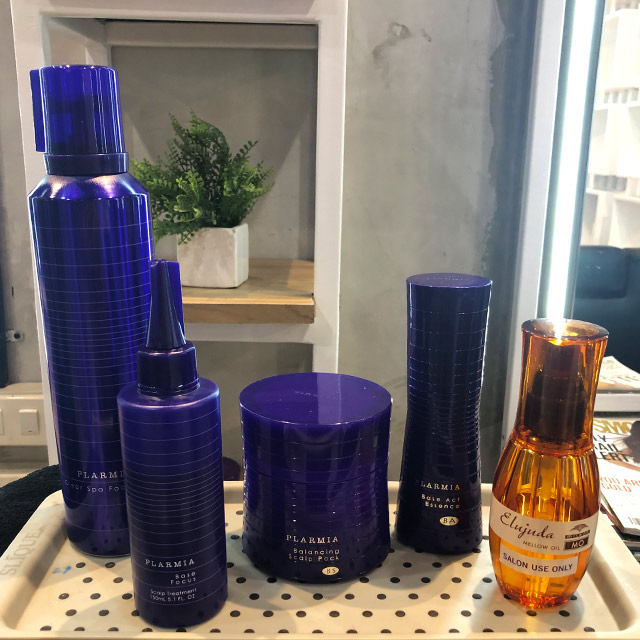 Step 2: Cleansing
As with any dry scalp treatment, the Plarmia starts with a deep cleanse to get rid of excess oil and flakes. After pre-washing with water only, Mark massaged the Plarmia Clear Spa Focus on my hair, working it into a rich lather and leaving it on for 10 minutes.
ADVERTISEMENT - CONTINUE READING BELOW
Step 3: Moisture Treatment
The third step is all about adding moisture back to my scalp with the Plarmia Base Focus. According to Mark, this also brightens the area to make it appear more translucent (dry scalp tends to be darker than normal) and washes off unwanted odor.
Step 4: Main Balancing Treatment
The main treatment, the Plarmia Balancing Scalp Pack, moisturizes both the scalp and the strands. It's basically an intense hair mask, and it's left to sit for 15 minutes.
Step 5: Scalp Serum
Once the pack is rinsed, the effects of the treatment is sealed with the scalp serum in the same line called Plarmia Base Act Essence.
Step 6: Hair Oil
It might be a scalp treatment, but they also applied a light layer of hair oil on the ends of my hair to add some extra shine. This is the last step they do in the salon after blowdrying.
Here's how my scalp looked before and after the treatment:
ADVERTISEMENT - CONTINUE READING BELOW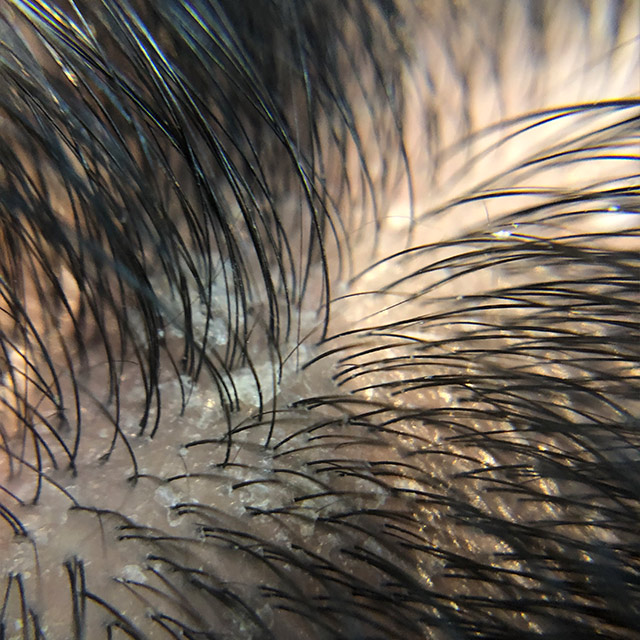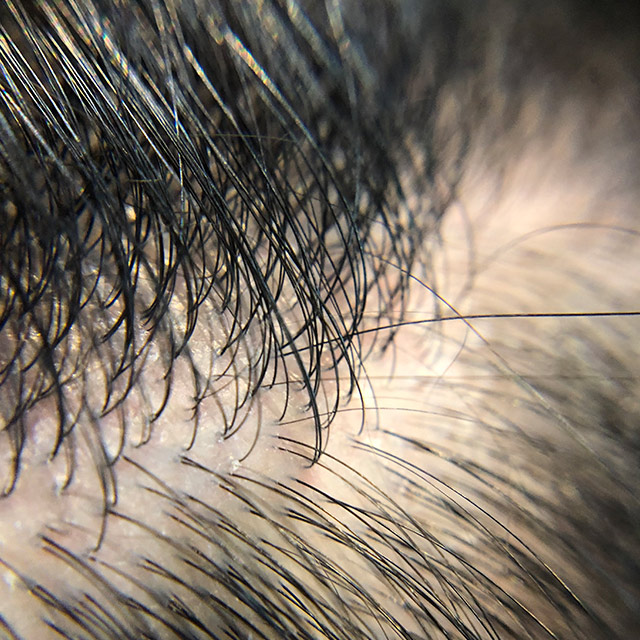 Before and after the Plarmia Balancing Treatment (photos taken by the scalp scanner)
ADVERTISEMENT - CONTINUE READING BELOW
Step 7: Maintenance Treatment (Out of salon)
After the treatment at the salon, I was given a pack of an at-home treatment mask containing four vials to maintain the results. Mark recommended that I use one vial every week as a post-shampoo treatment and leave it on for 20 minutes before rinsing.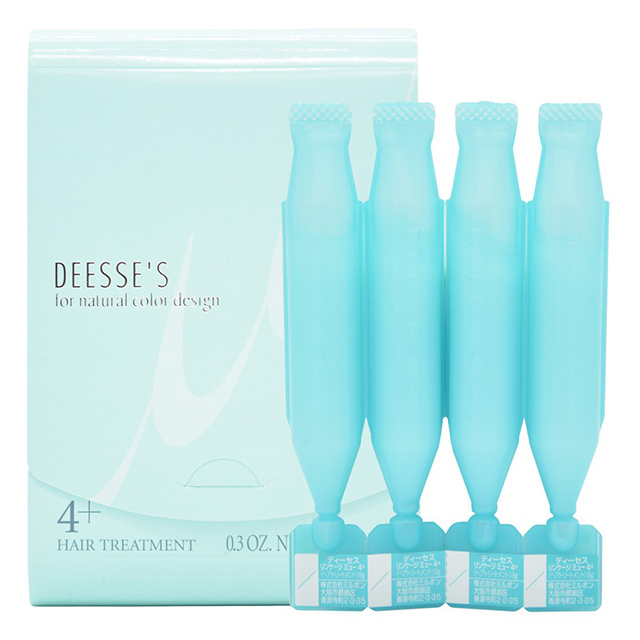 ADVERTISEMENT - CONTINUE READING BELOW
MILBON DEESE Hair Treatment (four vials), P800, Marqed Salon
Conclusion:
The before-and-after photos from the treatment already speaks volumes on how effective it was. Right off the bat, most of the flakes on my scalp were gone, and it looked much healthier and clearer than when I started. The ends of my hair weren't left out either—they were soft and shiny, thanks to all the serums and oils. It did everything a dry scalp treatment was supposed to do in a record time of 45 minutes. I'm used to staying in the salon for at least an hour for things like this, so that was a pleasant surprise for sure.
That said, the most impressive part happened after I left the salon. Using the hair treatment vials once a week helped me keep the results for an entire month! I don't think my scalp and hair have stayed this healthy sans treatments for that long. The best part is, I can actually purchase the treatment vials from Marqed Salon if I don't have time to spare for another full treatment. Overall, the Plarmia Balancing Treatment did wonders for my dry scalp troubles and made it possible for me to maintain salon-like results.
ADVERTISEMENT - CONTINUE READING BELOW
Marqed Salon is located at 59 Connecticut St. San Juan, Metro Manila. Find out more about their services on Instagram.
Related Stories from Preview.ph
Hey, Preview readers! Follow us on Facebook, Instagram, YouTube, Tiktok, and Twitter to stay up to speed on all things trendy and creative. We'll curate the most stylish feed for you!