What: Maybelline Tattoo Brow Ink in Gray Brown and Natural Brown
An eyebrow pen with a comb-like tip that promises to draw fine strokes that mimic realistic brow hairs. It compares its effect to the look of microbladed eyebrows, and it also claims to be water-resistant and smudge-proof.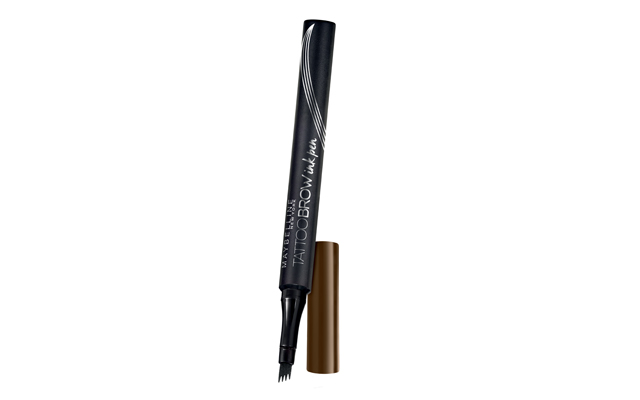 IMAGE Maybelline
MAYBELLINE Tattoo Brow Ink Pen, P399, SM Beauty
The product comes in three shades of brown to complement different hair colors: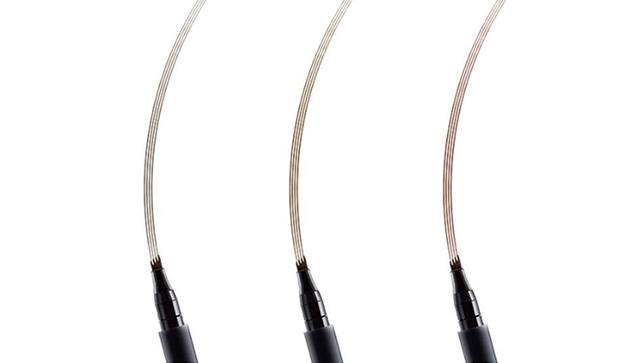 IMAGE Maybelline
From left to right: Gray Brown, Natural Brown, Red Brown
Current Condition:
Nicole: My brows have very fine hairs, so even if I don't have big gaps from lack of growth, they appear quite sparse. To fill them in, I typically use a pencil that shades the entire brow followed by a fiber brow gel that gives my fine hair more volume.
ADVERTISEMENT - CONTINUE READING BELOW
Steph: I have fine hair strands, so I need to fill them in to avoid having obvious gaps in places where hair is especially thin and sparse. I am a believer of eyebrow pencils because they shade my brows easily—a priority for girls on the go like me. I finish my brow routine by setting them with a clear gel to hold the strands in place.
How We Used It:
Nicole: I tried the shade Gray Brown for this review. The shade is neither too warm nor too ashy, which I appreciate. It's the perfect shade for someone with black hair.
Since the pen is supposed to draw realistic strands, I started using it at the front of my brows. I flicked the pen towards the direction of my hair growth to make the strokes more natural. I expected it to draw obvious lines, but to my surprise, the pigment was really sheer. I honestly thought it wasn't doing anything at first. But it was really buildable, and it took only a few more strokes to fill in my brows entirely.
ADVERTISEMENT - CONTINUE READING BELOW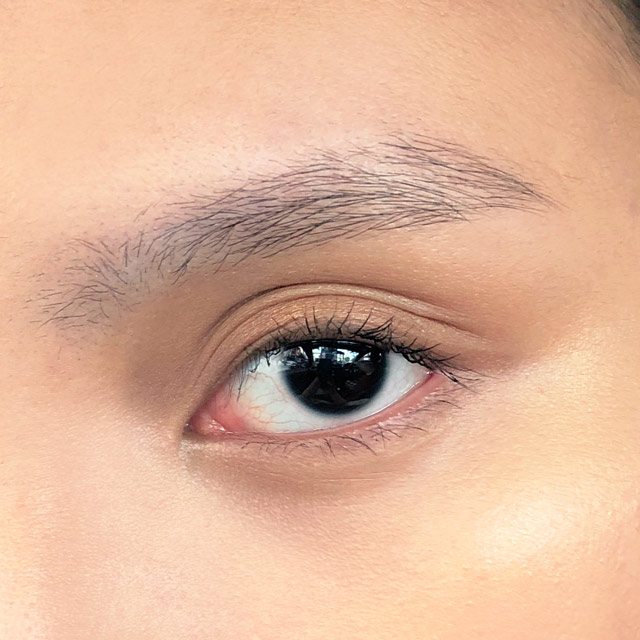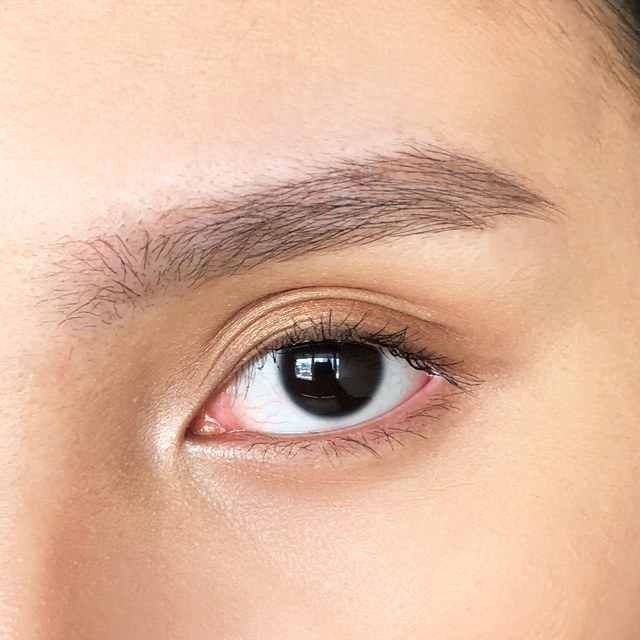 IMAGE Nicole Arcano/Mark Buenaobra
Nicole before and after applying the Tattoo Brow Ink Pen in Gray Brown
Steph: I recently had my hair dyed light brown so I used the shade in Natural Brown for this review. The shade isn't as warm as I expect brown shades to be, which I liked. Upon swatching the pen, I already had an inkling that the shade would blend right in with my brow hair.
With the pen's odd tip shape, I practiced my strokes first on the back of my hand until I was able to master the right stroke to draw realistic hair strands. When I got a bit more confident, I brushed my brows and then filled them in towards the direction of my hair growth, focusing on the inner part and the arch. I repeated this until I was satisfied with my brow shape.
ADVERTISEMENT - CONTINUE READING BELOW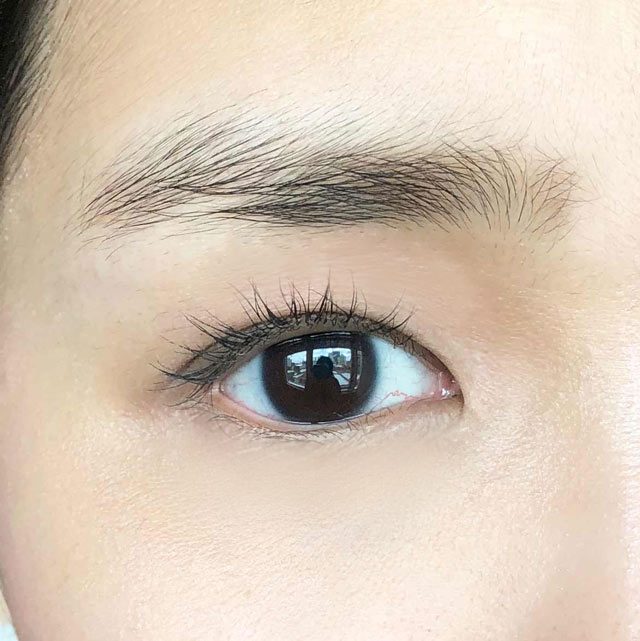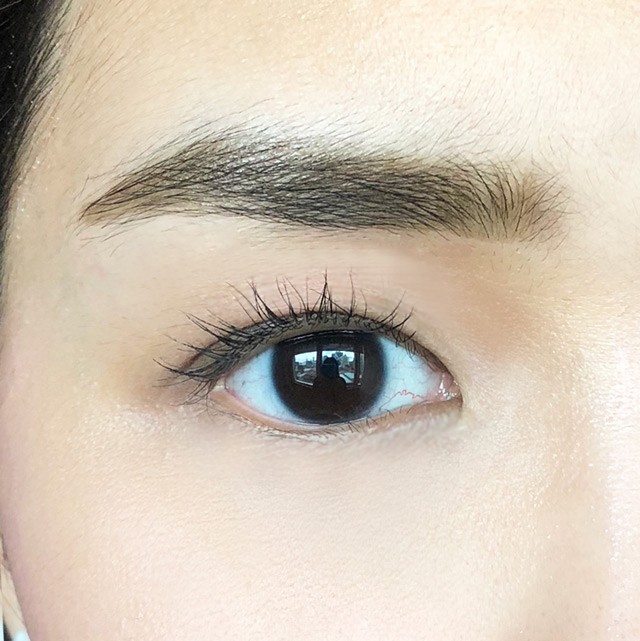 IMAGE Nicole Arcano/Mark Buenaobra
Steph before and after applying the Tattoo Brow Ink Pen in Natural Brown
Conclusion:
Nicole: Since the pigment of this is quite sheer, I had to fill in certain areas over and over to get the effect I desired. As a result, I failed to achieve a microbladed effect all throughout my brows. That said, I'm a fan of how long-lasting and beginner-friendly this is. It colors in the brows lightly so your arches won't look overdone. I think this will be amazing for those with very sparse, almost invisible brows. I also recommend this for filling in the front of your brows, since that's the area that really requires barely-there strokes.
Steph: The brow pen does live up to its claims of giving you natural-looking brows. The pigment is quite sheer, which allows you to build the intensity with your chosen shade. That said, it would also take time for you to work on your brows to achieve that feathery finish, so you may want to allot a bit more time for your brow routine. But it's all worth it as the pen won't give you a drawn on brow. This pen definitely makes it into my beauty arsenal for when I want to achieve a no-makeup makeup look.