I try not to color my hair too much. And that's not because I'm afraid of damaging it, but because I dread the repetitive touch-up process. Because even though I could do it at home, I'm way too paranoid that I might end up dyeing my hair unevenly. Hence, I would always have to schedule a trip to the salon to have touchups done. That, or I'll have my hairstylist brother do it for me, which is close to impossible due to his schedule. But finally, I think I've found my solution. Find out how I got converted to hair coloring again below!
What: Liese Creamy Bubble Color in Raspberry Brown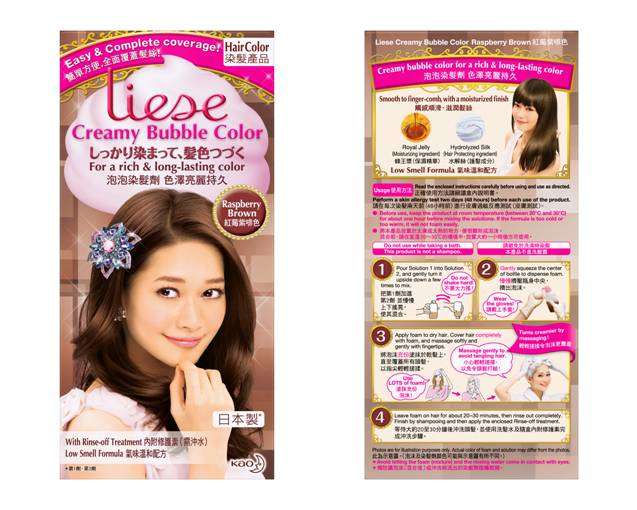 IMAGE Liese
Liese Creamy Bubble Color in Raspberry Brown, P449, Watsons
What It Is: This box dye was specifically designed for home use, made convenient enough for the user to color their own hair evenly. However, unlike other box dyes that you need to mix into a bowl and brush onto your hair, it has a non-drip foam that works basically like shampoo. You simply have to squeeze the foam out of the bottle and work it into your hair as if you were washing it in the shower.
ADVERTISEMENT - CONTINUE READING BELOW
Current Condition:
Before I used the box dye, my hair was a light golden brown that was already a month old. My hair grows pretty fast, so at this point, I already had at least an inch of dark roots showing through. As I've mentioned in the intro, I'm not a big fan of convential hair dye since I don't do such a good job with it. That's why I was ecstatic to try this foaming hair color because it seemed much easier to use.
How I Used It:
The box has everything that you need to start coloring. It even includes a pair of gloves! But before you start, you have to prepare the color mixture first. To do this, I poured the solution in the small brown bottle into the clear container labeled with number 2. After this, I sealed the clear bottle again and gently tilted it several times (don't shake!) to combine the liquids.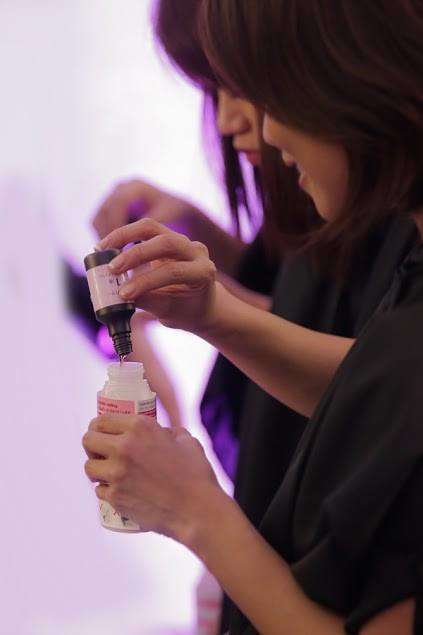 IMAGE FACEBOOK/LiesePHL
Once the mixture was well-combined, I twisted off the white lid and replaced it with the pink foamer cap. I started coloring my hair immediately because the dye becomes less active the longer you wait.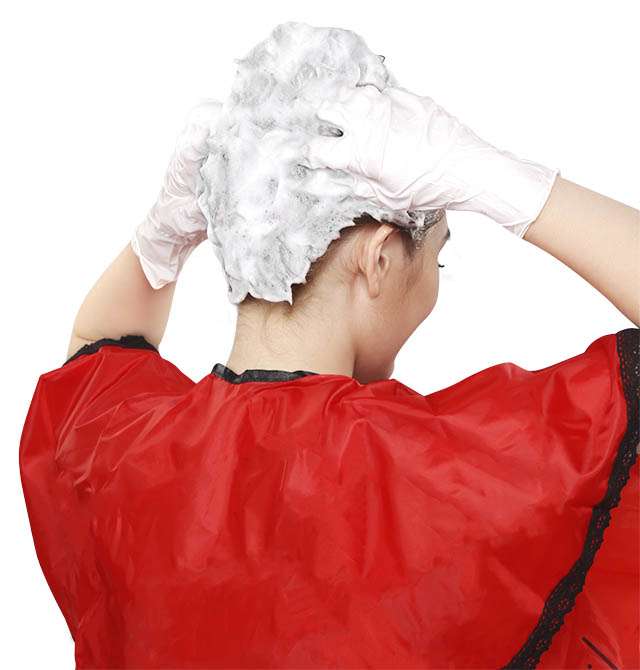 IMAGE Liese
To get the foam going, I squeezed a lot out of the bottle right away. I worked the foam into the top of my head first, massaged, then moved on to another top section. The lower part of my hair and my ends came next and I made sure to apply enough foam to get the most vibrant color possible. According to the instructions, shoulder-length hair should use up the entire bottle while short hair should have three-fourths of it left after. I went with the latter despite having a lob since my hair is quite thin.
I let the foam sit on my hair for 30 minutes, and throughout that time I didn't experience any stinging (I have a sensitive scalp) and the foam eventually went down. I rinsed the dye off in the shower and applied the included rinse-off treatment after shampooing.
ADVERTISEMENT - CONTINUE READING BELOW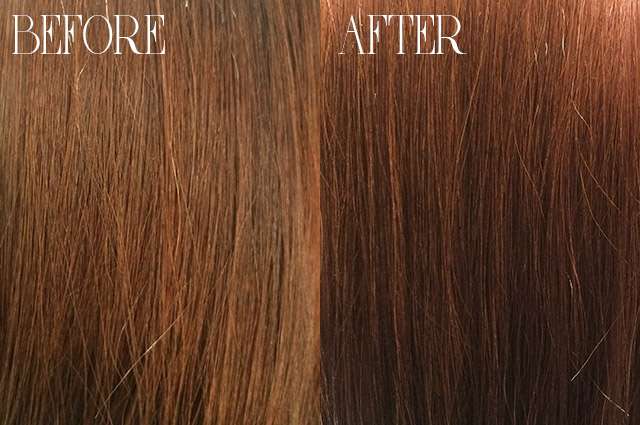 IMAGE Nicole Arcano
The before and after photos speak for themselves. Raspberry Brown gave my hair a slight reddish tint and toned down the brassiness of my previous hair color. These photos were taken under direct sunlight so my hair looks a bit darker when I'm indoors, which I don't mind. I asked two people to inspect if the hair color went on evenly, and fortunately, both of them said yes. My hair didn't feel damaged at all after the session either.
Conclusion:
Before this, I never really thought that coloring my own hair could be this easy. The Creamy Bubble Color was tidy and convenient to use. I even felt like a kid again while playing with the foam. The result was such a pleasant surprise as well. If regular box dye procedures aren't your thing, or if you're just too busy to book a salon appointment for touch-ups, this is definitely a great option for coloring your own tresses.
Related Stories from Preview.ph
Hey, Preview readers! Follow us on Facebook, Instagram, YouTube, Tiktok, and Twitter to stay up to speed on all things trendy and creative. We'll curate the most stylish feed for you!