What: Chanel Les Pinceaux de Chanel brushes
Les Pinceaux de Chanel is a set of 21 makeup brushes developed by the brand's global creative makeup and color director, Lucia Pica. Each brush was created to make product application easier for every woman, with brushes for the eyes, face, and lips. Describing the collection, Lucia says, "I wanted to use brushes that do the job fast, yet are practical. They achieve results quickly and are easy to use."
Current Condition:
I'm the kind of person who's very loyal to her makeup tools. I don't have a lot on my rotation, unlike with other products like foundation and lip colors. If a brush works for me, I stick to it for as long as possible. I'm no brush snob, though! Almost half of my collection are really affordable yet good quality ones. Still, I don't mind spending a couple of extra bucks for a really good brush if it means it will last me a long time.
Out of the 21 Chanel brushes, I was able to try six for this review. Four of those are face brushes, which are ones I tend to invest in and use more often, while the other two are for the brows and lips. I used all of these for more than a month and replaced almost all the brushes in my daily makeup routine to give them a fair shot. How did they perform? Keep reading!
How I Used Them:
1. Foundation Brush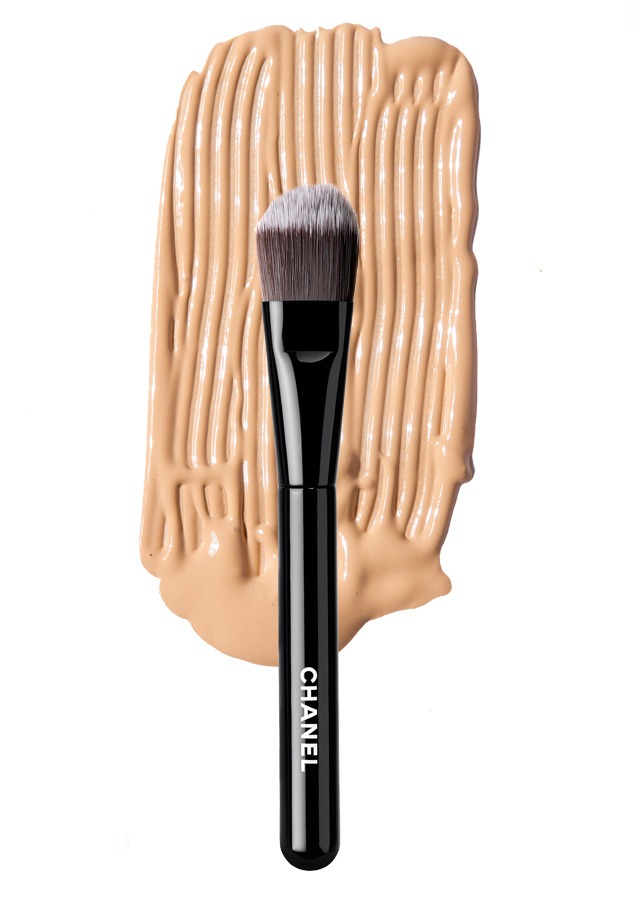 ADVERTISEMENT - CONTINUE READING BELOW
IMAGE Chanel
Foundation Brush, P2650, Rustan's
I want to note that before this one, I was not a fan of the classic foundation brush. All the ones I've tried made my foundation streaky and had me taking ages to finish my entire face. So imagine my surprise when this brush did none of those things.
To use it, I dip the tip of the brush onto some foundation on the back of my hand. I then start painting the product on my face in downward strokes, starting from the center of my face (inner cheeks) and then outwards. When I used it for the first time, I immediately noticed how efficiently it blended my foundation, so I didn't have to buff in any streaks with another brush. Using only one kind of stroke for my entire face definitely helped with this, in addition to keeping the product on the white part of the bristles.
When it comes to coverage, this brush can you give light to medium coverage in record time. It can give your skin a flawless natural finish. On the other hand, I learned the hard way that it's better to skip full coverage foundations, otherwise I'd have to spend longer than usual with blending.
2. 2-in-1 Foundation Brush (Fluid/Powder)
IMAGE Chanel
2-in-1 Foundation Brush (Fluid and Powder), P3150, Rustan's
In contrast to the previous brush, this one is for fans of full coverage everything. The 2-in-1 Foundation Brush was designed to be used for liquid and powder, having short yet very dense bristles that are ideal for building coverage. I used this brush for three things: foundation, concealer, and powder.
Truth be told, I used this the least for foundation. I just found that it gave me too much coverage in one go, which might be good for some people, but I like building my makeup in thin layers. For powder foundations, I found that it wasn't flexible enough to quickly buff loose powder foundation, and preferred to use it with pressed formulas.
However, I did love this brush for concealing. I would usually use it to dab extra foundation or concealer over my acne scars and redness because my foundation brush (the one above) tends to create a light layer. It was fantastic at that. Since it's flat, I used it to press powder over concealed areas, too, and it didn't move the product underneath at all.
3. Powder Brush
ADVERTISEMENT - CONTINUE READING BELOW
IMAGE Chanel
Powder Brush, P3250
I'll just go ahead and say it: The powder brush was my favorite of the bunch. I used it for blush, bronzer, face powder, and even highlighter, and it performed amazingly with each one.
I love how this brush is very soft and extremely gentle on the skin, while also being dense enough to grip onto powders to deposit a good amount of product. The tapered tip made it easy for me to powder under my eyes and control my blush application, while the fullness of it helped buff bronzer really well. For the highlighter, it avoids creating any harsh lines that I typically experience with fan brushes. I definitely recommend using this with luminous blushes for a quick glowy look!
4. Retractable Kabuki Brush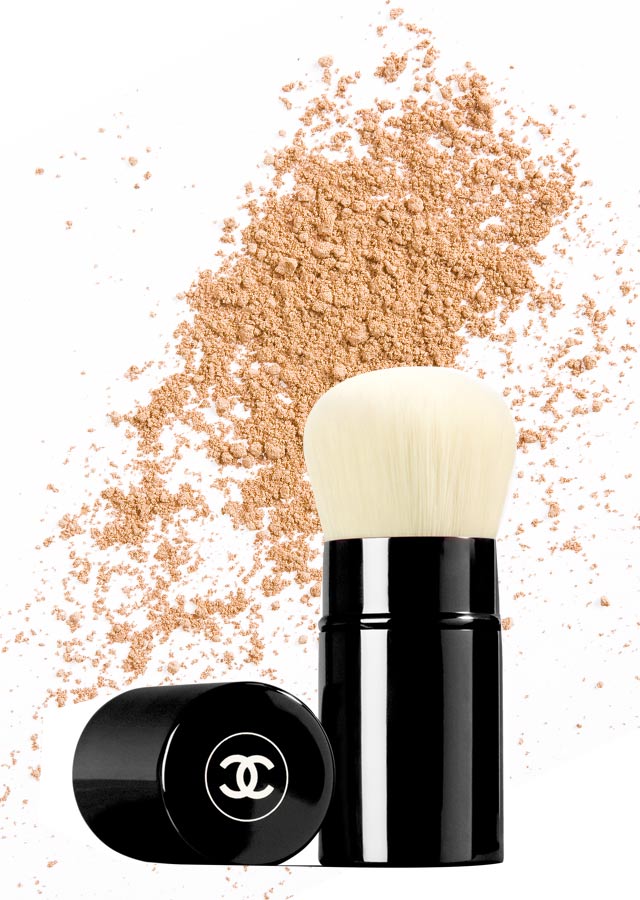 IMAGE Chanel
Retractable Kabuki Brush, P2850, Rustan's
Given the pristine color of this brush's bristles, I used it solely for powder products. Like the rest of the face brushes in the collection, it was very soft and didn't scratch my face, so I had zero issues with using it over and over. I used this one with face powder the most, finding it very convenient to have with me on-the-go. I love how the brush cover doesn't slip right off, too, because I hate it when my brush rolls around in my bag without protection.
That said, I would say that this worked similarly with every good quality kabuki brush that I've tried. The most special thing about it is probably the packaging and the high-quality bristles that ensure that it can last you a long time.
5. Dual Tip Brow Brush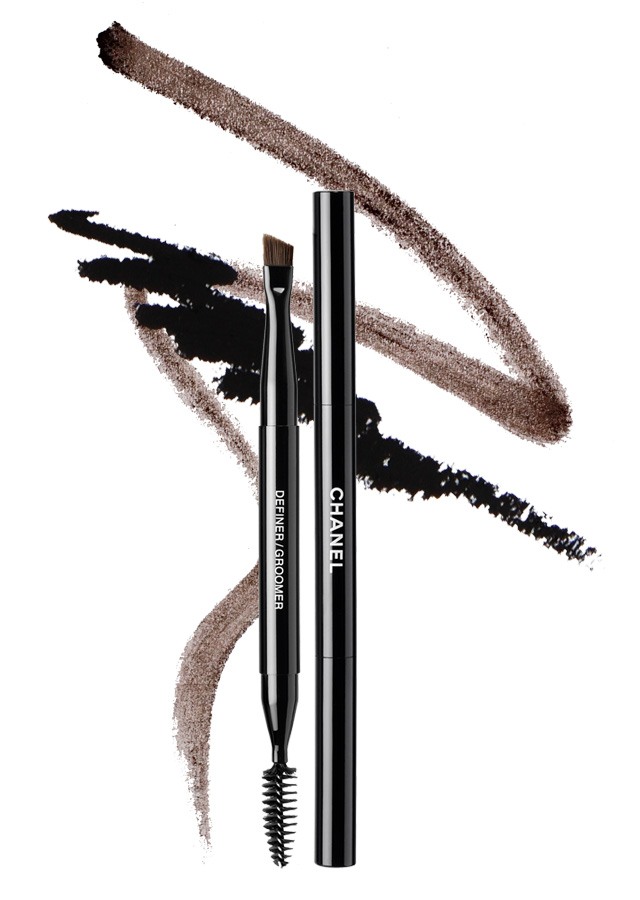 IMAGE Chanel
Dual Tip Brow Brush, P2250, Rustan's
This dual-ended brush has a spoolie on one end and an angled brush on the other. The angled brush was very delicate and flexible, so I preferred using it with powder products. I loved using it for creating eyeliner using dark brown eyeshadow.
ADVERTISEMENT - CONTINUE READING BELOW
As for the spoolie, I was skeptical of it at first. The free spoolies that come with brow pencils have always been my default, so I never found the need to buy a separate one. Therefore, it was really odd to use a separate brow brush for once. But once I got used to it, I was really impressed. The spoolie on this Chanel brush was flexible enough to blend brow products seamlessly, but it was also stiff enough to allow me to brush my hair strands towards my preferred direction. It was worlds apart from those free spoolies. In the end, I actually didn't mind sacrificing a bit of convenience for it.
6. Lip Brush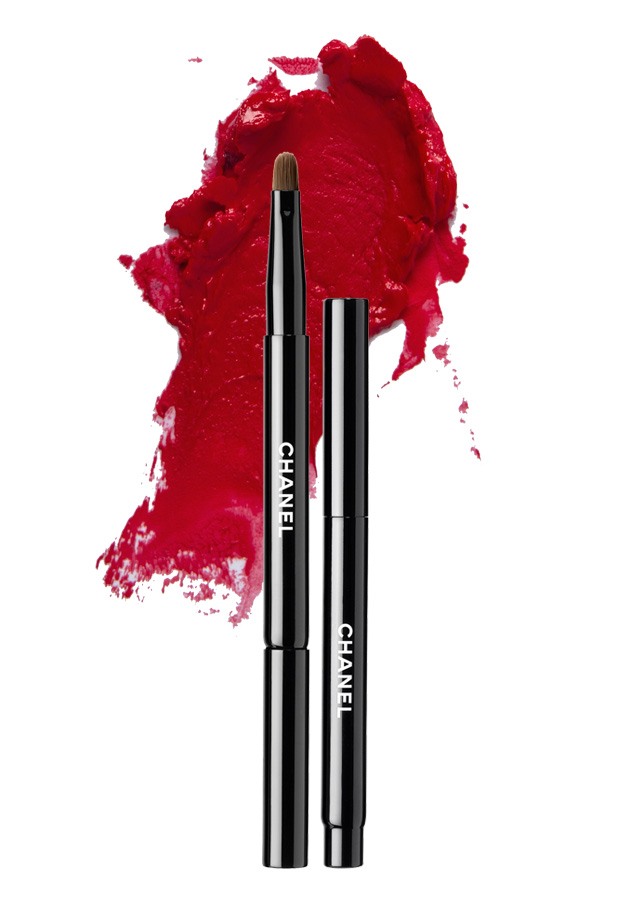 IMAGE Chanel
Lip Brush, P1850, Rustan's
Every time I used this brush, it really helped me sculpt my lips to perfection. Despite the rounded tip, carving out my cupid's bow was a breeze. Washing off lipstick wasn't difficult either as long I used a good oil-based cleanser. All in all, it's a really handy brush to have for dark lip days.
Conclusion:
These brushes are as straightforward and convenient as makeup brushes go. They do the job and are definitely of good quality, but that of course still lies on your preferences. Each brush was sturdy enough to justify the price, since I have yet to encounter any heavy shedding and stains. Speaking of stains, mine are completely spotless after thorough double cleansing.
My top picks from this bunch would have to be the foundation brush, powder brush, and dual tip brow brush. They fit my makeup aesthetic and techniques so well that I would actually repurchase them if they broke on me.
Overall, I do think Chanel brushes are cult classics for a reason. The ones I've tried have proven themselves when it comes to quality and ease of use. The face brushes in particular are really good investments. So if you've been looking to splurge a little on your tools, try picking up a few from this collection. You have 21 to choose from, after all!
Related Stories from Preview.ph
Hey, Preview readers! Follow us on Facebook, Instagram, YouTube, Tiktok, and Twitter to stay up to speed on all things trendy and creative. We'll curate the most stylish feed for you!