Fact: I've lived half my life wearing the same pair of diamond stud earrings. Like any other girl, I find it fun to mix and match my accessories depending on my outfit of the day. However, I've been rather fond of layering chain necklaces and playing with stacks of rings as opposed to trying on a pair of hoops and tassels (current runway trends be damned). It's not because I didn't like earrings in particular, mind you. The truth is I couldn't wear them even if I wanted to—because, here's another fact: my earholes were already at risk of being torn apart.
I was five when I had my ears pierced. My first pair of earrings came in the form of tiny zircon studs (my December birthstone), which were very soon replaced by a set of pearls that the #TitasOfManila are likely to don during brunch. On special occasions, my well-meaning mom would make me wear heavy dangling earrings to switch things up. I just put them on obediently, and as clueless as I was, I innocently thought I could wear them to sleep, too, and not have to worry about the repercussions that would later on affect my future sartorial choices. Alas, in high school, I had earholes that resembled a slit rather than a tiny dot. Since then, I've worn the same pair of diamond studs, not for #aesthetic purposes but mainly to cover the elongated holes that took away a chunk of my self-esteem while growing up.
ADVERTISEMENT - CONTINUE READING BELOW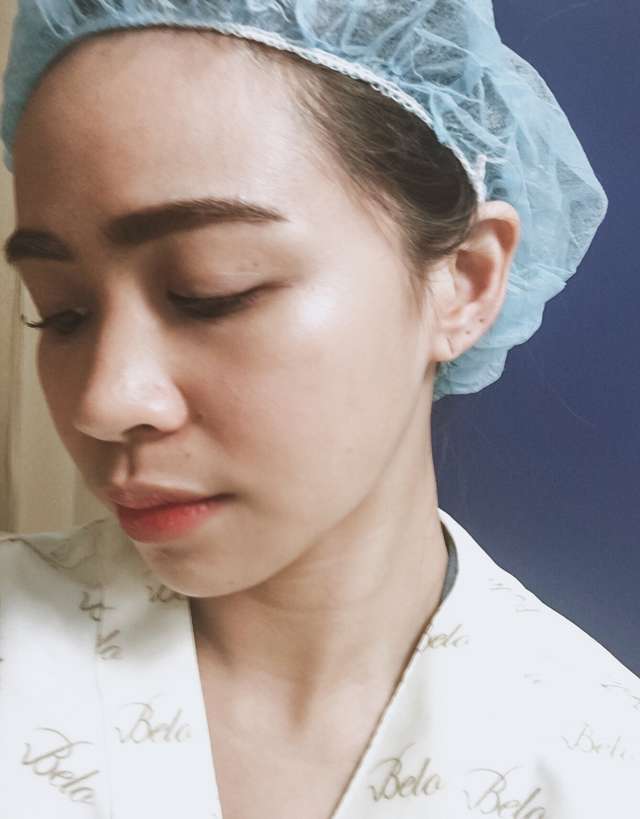 Current condition
Mine is not a rare case, surprisingly. Albeit stretched earholes are more common with older women, I know of a few people in their 20s who also can't wear larger-than-life earrings because of the same dilemma. What I (and most of them) didn't know, however, was that there's actually a way to fix it once and for all: earhole repair surgery.
CONTINUE READING BELOW
Recommended Videos
What It Is: Belo Medical Group's Earhole Repair Surgery
I know what you're thinking. Undergoing a "surgery" sounds painful, expensive and overall discouraging. Frankly, I was not without my doubts, too, when I first heard about it, but as someone who works in the fashion industry, the thought of being able to hop on the mismatched earrings trend was too sweet to pass up on. To ease my mind, I made sure to do it with a reputable surgical clinic—Belo Medical Group assured me that there was nothing for me to worry about. According to Dr. Eduardo Yap, the earhole repair is "a minor surgery where edges of the ear are removed then sutured and sealed using a suturing technique."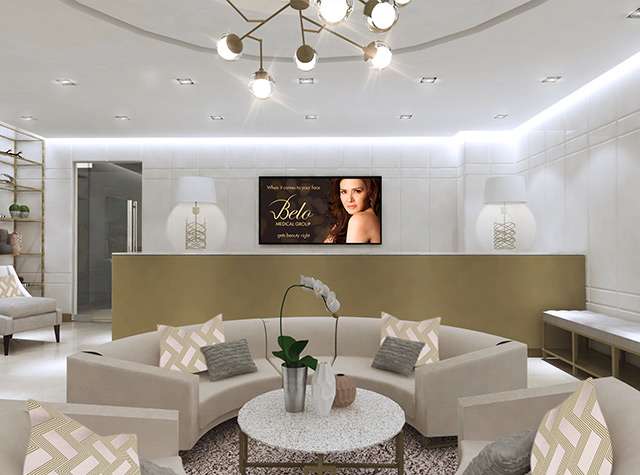 ADVERTISEMENT - CONTINUE READING BELOW
IMAGE Courtesy of Belo Medical Group
The newly-renovated Belo Medical Plaza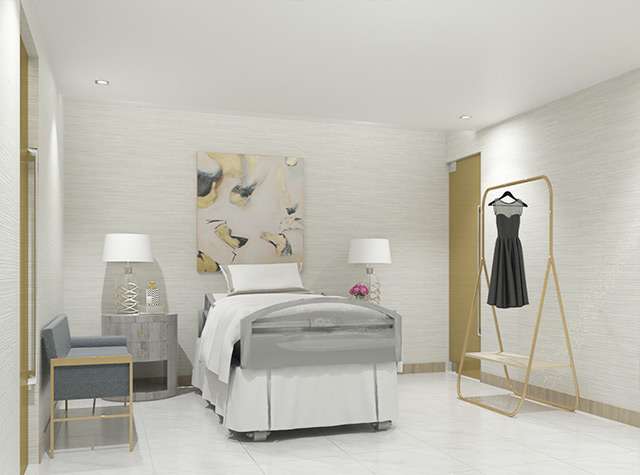 IMAGE Courtesy of Belo Medical Group
My first meeting with Dr. Yap was during my initial consultation at the newly renovated Belo Medical Plaza clinic. He explained to me the details of the procedure and also assured me that while it's a very technical process, it's also going to be safe and painless. He checked the current condition of my earholes and asked health-related questions to make sure I wouldn't have any allergic reactions during the surgery. After which, he briefed me on what to expect and how to care for my ears post-surgery.
ADVERTISEMENT - CONTINUE READING BELOW
My next appointment at the clinic was for a blood test, which is a safety protocol for anyone who's scheduled to undergo a surgery. Two days later, I came back for the actual procedure feeling equal parts nervous and excited.
How the Surgery Went:
I was told to be at the clinic 30 minutes earlier than the scheduled time to prep for the surgery. When I got there, I was given clothes to change into and was asked to remove all my jewelry (I have several other piercings on both of my earlobes to make up for the fact that I couldn't wear long earrings). My hair was also pulled back into a scrub cap, and before I entered the operating room, the nurse took a photo of me for documentation purposes (as seen below).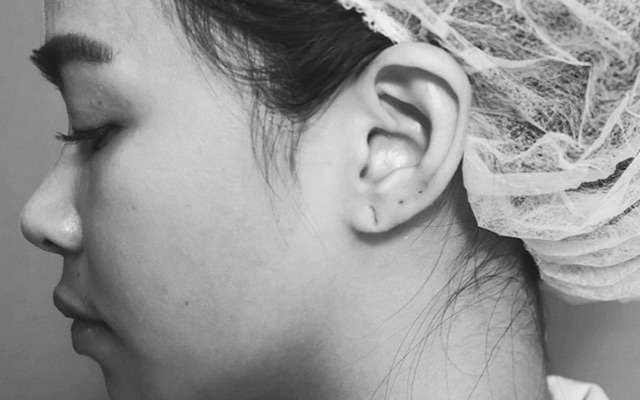 ADVERTISEMENT - CONTINUE READING BELOW
IMAGE Courtesy of Belo Medical Group
My "before" photo pre-surgery
Dr. Yap himself was to perform the surgery, joined by two other doctors to assist him. Before we started, he explained the details of the procedure to me again—basically, my ears would be injected with local anesthesia and I'd be awake for the operation. As I laid down the operating table, my face was covered and I was spared from the sight of blood (thank goodness!); because I couldn't really see anything the entire time, I couldn't tell what was happening while they performed the surgery. All I can say is that I did not feel any pain at all like I was promised. And as I was initially told as well, the entire procedure lasted for only an hour, approximately 30 minutes for each ear. I remember thinking to myself, are we really done? So I can go home now?
ADVERTISEMENT - CONTINUE READING BELOW
After the operation, I immediately checked myself in the mirror. It was nothing scary, really—I could see the sutures, and there was a string tied around it to keep the hole from closing entirely (so I wouldn't have to re-pierce my ears later on). I was instructed not to wet the wound for three days to give it time to heal. I was also given a prescription for antibiotics and painkillers in case I needed them. Before I left, they scheduled me for another appointment the following week to remove the sutures.
One week came by fast and there was no sign of inflammation. The only challenging part was showering during the first three days because I had to shampoo my hair while making sure that my ears had minimal contact with the water. I also wore my hair down most of the time in attempt to hide the sutures, so I was very much looking forward to having them removed after the seven days were up.
ADVERTISEMENT - CONTINUE READING BELOW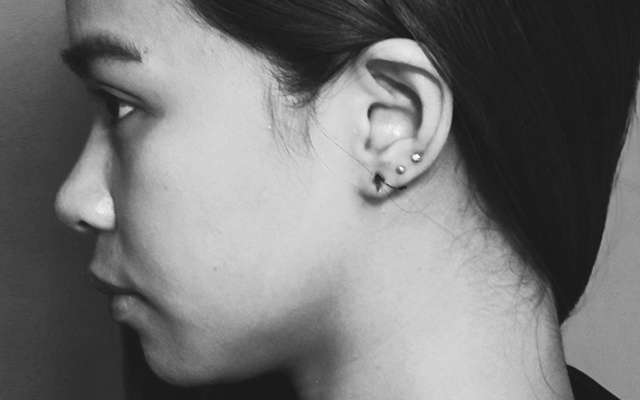 IMAGE Courtesy of Belo Medical Group
A week later, photo before the sutures were removed
The photo above was taken at the Belo clinic right before the nurse removed the sutures. She started by sanitizing the wound, then snipping and pulling out the stitches one by one—and because the stitches were really tiny, I could tell that she struggled a bit while taking them out. Naturally, she retained the black string that kept my earholes from closing entirely. I'm supposed to wait for a month after the surgery before I can cut it and wear earrings again with my newly-repaired earholes.
ADVERTISEMENT - CONTINUE READING BELOW
Conclusion:
The reason I wanted to do this surgery was so that I could expand my sartorial freedom—having that constant fear of my earholes ripping apart kept me from dabbling with the trends I've always wanted to partake in (read: tassels and hoops). But more than not being able to wear the cute earrings I've secretly been eyeing, I've always felt like these elongated holes take away from my self-esteem. Also, doing it with a reputable clinic made it an easier decision for me to make.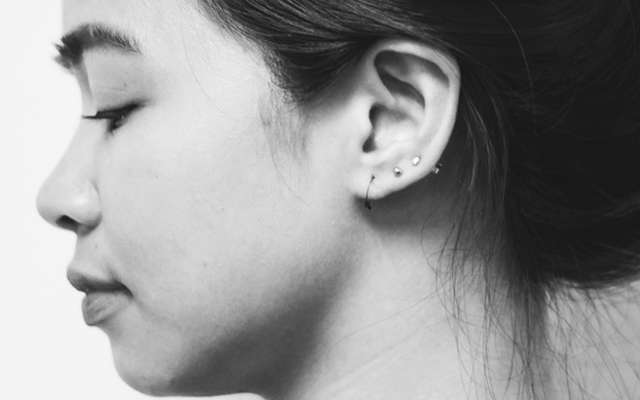 ADVERTISEMENT - CONTINUE READING BELOW
IMAGE Preview.ph
My fully healed earhole, one month after the surgery
As pictured above, my earholes have fully healed a month after the surgery. There's still a faint sign of where the stitches had been, but you can barely see the scar anymore so I'm not really bothered by it. Overall, I'm happy there was zero pain during the surgery and only minimal discomfort during the recovery period.
That said, BRB, time for me to do some earring shopping!
For inquiries, visit www.belomed.com or email info@belomed.com. You may also call 819-BELO or through Viber +639998857273.
Related Stories from Preview.ph
Hey, Preview readers! Follow us on Facebook, Instagram, YouTube, Tiktok, and Twitter to stay up to speed on all things trendy and creative. We'll curate the most stylish feed for you!