What: Charcoal Nose Pore Strip, P120, Watsons
What it is: It's a drugstore pore strip that promises to conveniently get rid of blackheads immediately.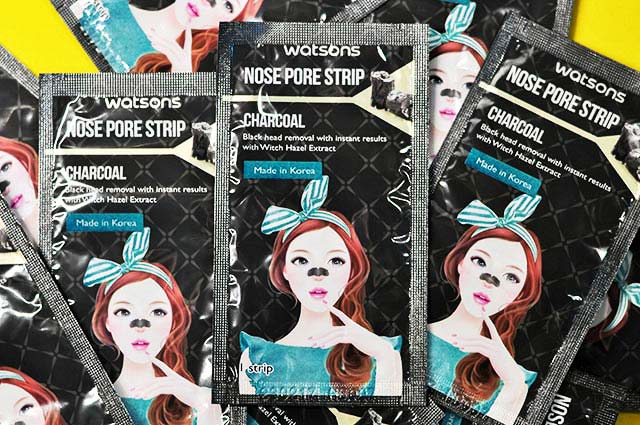 IMAGE Carl Alvior and Jason Cayacap
Current condition:
I have a clear skin, aside from the occasional appearance of zits caused by hormonal imbalances. My bigger skin problem is the accumulation of blackheads and white heads as a result of my oily T-zone aggravated by regular makeup application. I only have a few off days when I don't apply BB cream or concealer and actually have a chance to do a deep cleanse.
ADVERTISEMENT - CONTINUE READING BELOW
How did I use it:
CONTINUE READING BELOW
Recommended Videos
Though I had some extra time to scrub my face clean, I avoided to do so for a couple of days to see how the strip would perform. Before using the pore strip, I washed my face and applied micellar water. I followed the instructions on the box and left the strip on for 15 minutes before peeling it off.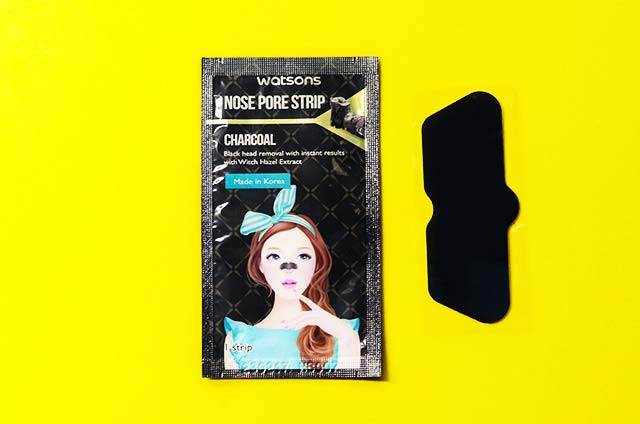 ADVERTISEMENT - CONTINUE READING BELOW
IMAGE Carl Alvior and Jason Cayacap
Conclusion:
I was bracing myself for pain when I removed the strip. Surprisingly, it wasn't painful at all except for the normal suction release of skin, as one would feel when removing a band-aid.
I don't mean to be gross here so I did not include a photo of the used strip. But to be honest, there's not much to see. Some whiteheads were removed and stuck to the strip. But as I examined my nose further, I could still see some remnants. I had to use a metal blackhead extractor tool to remove the rest.
With this result, I would recommend drugstore nose pore strips to girls like me who have little blackheads or whiteheads to remove. I don't think you need to feel the pain of the charcoal masks to get the same effect.
Alternatives: You may want to try these cleansing products in lieu of pore strips.
ADVERTISEMENT - CONTINUE READING BELOW
Top Articles from Preview.ph