What It Is: Chronologiste Luxury Range by Kérastase offers a unique salon experience you could bring home. Each product in the collection is made of the purest ingredients in the highest concentrations possible to provide a complete hair transformation. In true Kérastase fashion, they took to science to innovate hair care and even put in a unique ingredient called Abysinne that thrives in the ocean's deep abyss.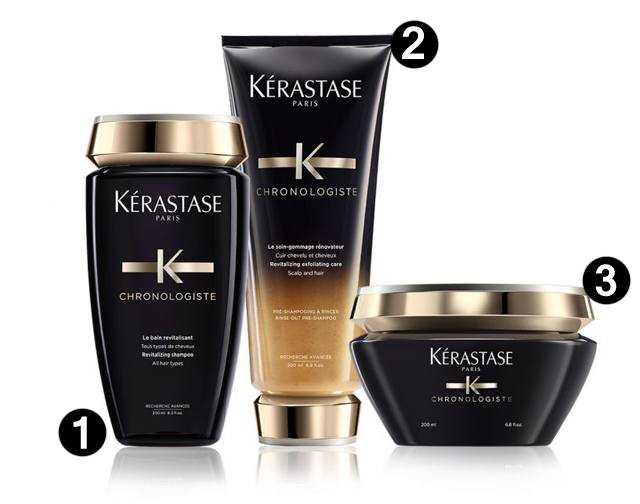 ADVERTISEMENT - CONTINUE READING BELOW
IMAGE Kérastase
1. Le Bain Revitalisant (P1900) is a shampoo that's packed with ingredients to cleanse the scalp of impurities, bringing both nutrition and shine.
2. Le Soin Gommage Renovateur (P2300) is a hair exfoliant that is massaged onto the scalp and hair before shampooing. It's meant to make hair as light as ever through detoxification.
3. La Creme de Regeneration (P3600) claims to be the crème de la crème of all hair masks! It prides itself in its luxurious ingredients such as its special regeneration cream and "mimetic-caviar pearls".
Current Condition:
I've been using anti-dandruff shampoos my whole life, so personally, switching to Chronologiste took a leap of faith! Before I changed my hair care routine, I was in the dazed post-finals week state of mind–and so was my physical appearance. That meant that I didn't entirely look my best and that included my hair, which I had not been conditioning because I was always pressed for time (or maybe I was just lazy). My hair was really dry and frizzy, and the ends felt like hay (I exaggerate but you get the picture!). I was dying to get a haircut, too, but had been postponing it due to lack of time. I haven't gotten one in six months, so you could imagine how unhealthy and out of shape my hair was. When I was tasked to review this hair care collection, I decided to put it to the ultimate test by postponing my haircut—challenging Chronologiste to transform my hair on its own.
CONTINUE READING BELOW
Recommended Videos
How I Used It:
I wash my hair every night with shampoo and conditioner. I did the same with this routine, only I incorporated the hair mask once a week. I started my nightly hair routine with Le Soin Gommage Renovateur, the hair exfoliant. I'd squeeze out two dollops on my palm then work it onto my scalp and slowly massage. I thoroughly enjoyed the sensation of exfoliating my hair—it was a new experience for me, and it was, ah, so relaxing! After a while, my scalp would get a tingly menthol sensation, which made my hair feel very refreshed. (The gold exfoliating beads were really cool, too.)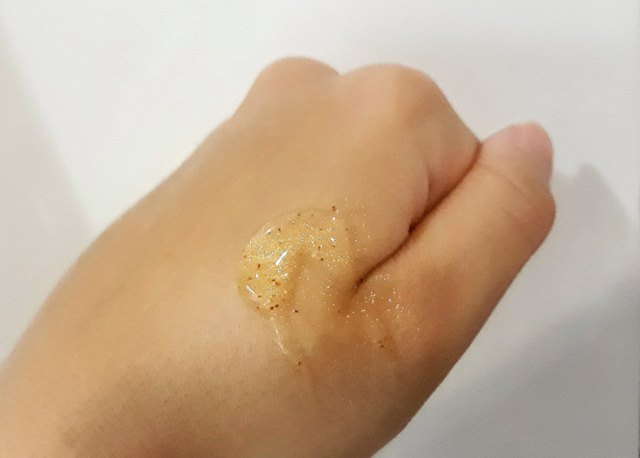 ADVERTISEMENT - CONTINUE READING BELOW
IMAGE Nicole Cruz
A closer look at the hair exfoliant, Le Soin Gommage Renovateur
Next was the centerpiece product, Le Bain Revitalisant. Since this was a luxury shampoo, I was expecting a very salon-like fragrance, but the scent of this was a little underwhelming. Actually, it didn't have a distinct scent to begin with. That was totally fine with me, though. I used two dollops again, and after rinsing, my hair felt light and revitalized. Even after air-drying my hair, it didn't feel weighed down as it usually is when I would use my previous shampoo. So far, so good!
I was in Japan with my family for the first week of my new hair care routine. That meant that we did a lot of outdoor activities like walking and biking, not to mention commuting everywhere! Even though my hair was exposed to the sun a lot (and the bipolar weather conditions during that time), my hair remained light and relatively fresh.
ADVERTISEMENT - CONTINUE READING BELOW
After one full week, I felt that my hair was restored to good health again. The ends weren't as dry, but I obviously still needed a haircut. However, it felt softer and more manageable than before. I didn't even experience any signs of dandruff, which is one huge plus!
I continued my routine for another week when we got back to Manila, and I'm happy to say that I experienced the same results despite the Manila heat and humidity. My hair and scalp maintained their lightness and never felt sticky nor heavy throughout the day. I attribute such lightness to the exfoliant because I skipped it one time and, lo and behold, my hair didn't feel as soft and airy as it had been.
As for the La Creme de Regeneration, I tried it during the weekends. The heavenly mask felt like the conditioner I've been needing/dying to have throughout the whole routine (because the collection doesn't have a daily conditioner!). My hair felt finger-comb soft and silky. However, I still didn't get the salon-worthy shine I had been hoping to have.
ADVERTISEMENT - CONTINUE READING BELOW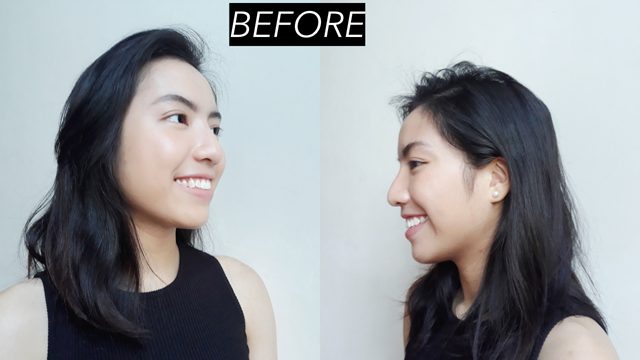 IMAGE Nicole Cruz
It's not obvious here, but the ends of my hair were insanely dry!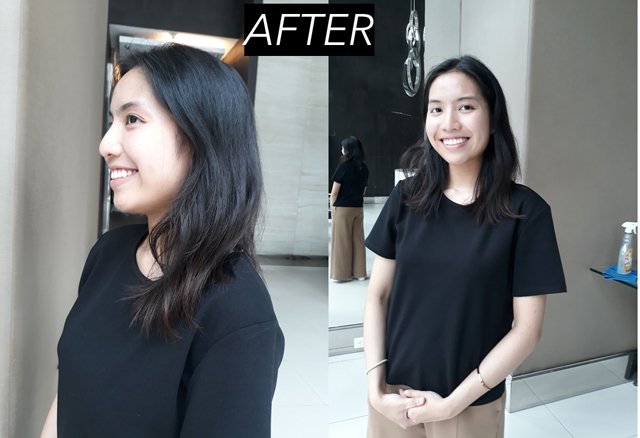 ADVERTISEMENT - CONTINUE READING BELOW
IMAGE Nicole Cruz
This photo was taken after a long city walk under the Manila sun. My hair remained fresh and I could easily fix it just by finger-combing.
Conclusion:
In a nutshell, Chronologiste lived up to the challenge of restoring my hair's health. My then buhaghag and shapeless hair is now soft and manageable. My scalp never feels heavy now due to the exfoliant which, I say, is the true star of the collection. The hair mask was great, but I hope they had a conditioner that worked just like it so I could reap its silky effects daily.
I think this collection by Kérastase is great for people who want to instantly revitalize their hair and keep it that way–I'd imagine people growing out their hair would enjoy this collection the most! In essence, if you want to save your tresses from further damage, you can trust Chronologiste to do the saving for you.
ADVERTISEMENT - CONTINUE READING BELOW
Chronologiste by Kérastase is available in Basement Salon Aura, a Kérastase Prestige Salon located at SM Aura, BGC.
Related Stories from Preview.ph



Hey, Preview readers! Follow us on Facebook, Instagram, YouTube, Tiktok, and Twitter to stay up to speed on all things trendy and creative. We'll curate the most stylish feed for you!