With the rainy season officially in full swing, I'm sure you'll agree with me that any kind of pick-me-upper is essential. The weather's bipolar! It's so humid! It's not causing any good to our hair! Everything is just so damp and depressing! And so, when I was offered to review Anna Sui's new perfume, Fantasia Mermaid, I jumped at the chance to inject a little whimsy into my life again. You see, I had a packed weekend—from job interviews, to catching up with my girlfriends, to an overnight stay at the beach. I wanted to see how the perfume would fare (both as a product and as a mood booster). Below are my findings.
What: Anna Sui's Fantasia Mermaid
Anna Sui's first Fantasia fragrance was Fantasia Unicorn, which was launched in 2017. Fantasia Mermaid is the latest addition to the Fantasy perfume line, which is inspired by the mystical land under the seas inhabited by mermaids—spirited, carefree creatures who might even be up to mischief.
ADVERTISEMENT - CONTINUE READING BELOW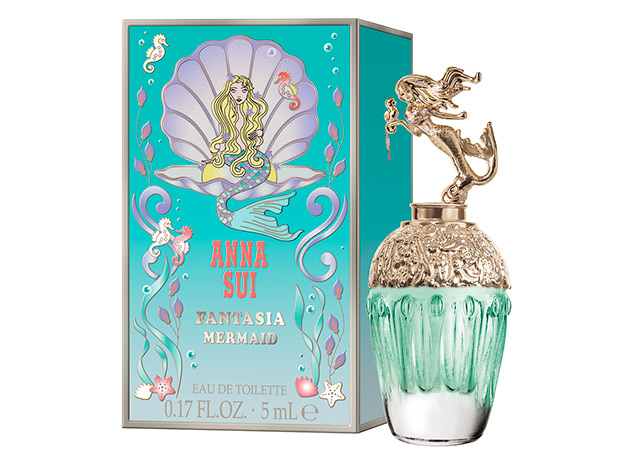 ANNA SUI Fantasia Mermaid, P2700 (30mL) / P3670 (50mL) / P44740 (75mL), available at FRESH stores (@fresh.ph), FRESH at Lazada Mall, and in select department stores
Current Condition
I usually go for perfumes that have a "classic" appeal—that means no florals or fruity notes. However, an exception would be rose, which I really, really love! I have a rose eau de toilette, and lately, I've been getting into beachy scents (specifically coconut!). I have a bunch of coconut-scented mists, which aren't overwhelming (i.e. sunscreen-smelling). So now, I'd like to step up my beachy fragrances collection by committing to a bottle of perfume!
How I Used It
Friday:
I had a job interview, and obviously I needed to look spanking fresh—which requires me to smell fresh, too. I gave the perfume a shot and was very pleased with my first whiff of the scent. The fragrance has top notes of blood orange, sweet mandarin, spicy cardamom, and pepper. I don't have an expertly trained olfactory sense (so I'm not sure what those ingredients do to a perfume!) but the fragrance definitely smelled beachy and spicy at first. It was almost like smelling the sea! Instant uplift. I made it out alive from the job interview and I still smelled pretty darn great after six hours.
ADVERTISEMENT - CONTINUE READING BELOW
Saturday:
My cousins and I headed for the beach early in the morning and the rain was pouring—like, buckets full of rain! When we got there, we ended up poolside because the "beach" was an icky brown color and no one wants to relax with waves rising like the fountain at the Bellagio. I spritzed on the perfume after I showered and it lasted until the wee hours of the night. Who needs the beach when you can be a mermaid without even touching the water? That's magic right there. Around dinner time, I still loved the way I smelled—the scent of the tropics with coconuts, cocktails, and cabanas—and I was feeling euphoric despite the rain. Fantasia Mermaid has heart notes of jasmine, peony, and lychee. I think the lychee was the overpowering note and I have no complaints—it's so fruity and delicious!
Sunday:
The skies chose to be in our favor that day. It was actually sunny (but not for long). Before we made a run to the beach and the pool, I made sure I put on the perfume for extra good vibes. I just chilled by the pool with a book in hand because I don't like to swim, and the warmth of the sun seemed to intensify the perfume's scent and my happy mood as well. As the day wore on, the better the perfume became. The spicy, tropical twist of the scent faded into a warm, woody base of vanilla, honey, and blond woods. That makes it a good perfume to transition from day to night!
ADVERTISEMENT - CONTINUE READING BELOW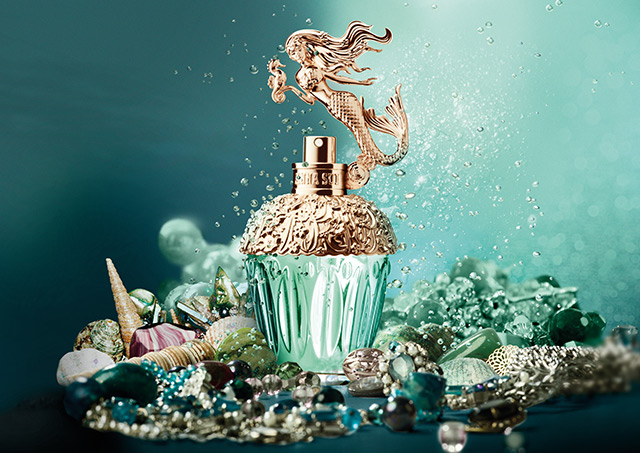 Conclusion
Before I conclude my experience, I can't believe I forgot to talk about the bottle. The bottle! Just by looking at it, I immediately feel better—I mean, who wouldn't? It's a crystal aqua bottle with a gorgeous gold textured cap with a mermaid on top. Using the perfume was such a pleasure, what more wearing the perfume itself. I guess my experience with the perfume is all in its name: a fantasy. As sad as the weather was that weekend, Fantasia Mermaid uplifted my spirits because it made me feel like I was in a sunny island vacationing away. More than the dreaminess, the perfume is a good balance of youthful whimsy and feminine glamour—it doesn't smell too young, doesn't smell too old. I highly suggest this fragrance to anyone of any age because of its magic and versatility.
ADVERTISEMENT - CONTINUE READING BELOW
Related Stories from Preview.ph
Hey, Preview readers! Follow us on Facebook, Instagram, YouTube, Tiktok, and Twitter to stay up to speed on all things trendy and creative. We'll curate the most stylish feed for you!