I'm no stranger to a barber shop setting. As a kid, my mom would drag me every week to our neighbourhood barber shop for a forced buzzcut. I can clearly remember disliking how it looked on me, and also how it was done to me over and over throughout my childhood. From then on, I began to associate barber shops to a one-trick-buzz-cutting-pony.
It was high school when I gained total independence from the buzzcut, and was introduced to haircut choices and freedom of choosing where I want to have it done. Experiencing gentle hands and lighter snips of stylists willing to take time to get to know their clients was a total breath of fresh air.
Fast-forward to today, I tried out Razor Sports, a newly-opened barber salon. I asked myself multiple questions, "How different will the experience be from the barber shops I used to go to as a kid? Is it worth leaving the unisex salon I've been faithful with for the past two years? Will I be reliving my buzzcut-self again?" I have doubts, but nevertheless, I was intrigued.
ADVERTISEMENT - CONTINUE READING BELOW
At first glance, it looked like a shop that vends sporting goods. Once I was in, it became more evident that MVP (Most Valuable Player) and co-owner, James Yap's basketball background was the main inspiration for Razor's overall concept.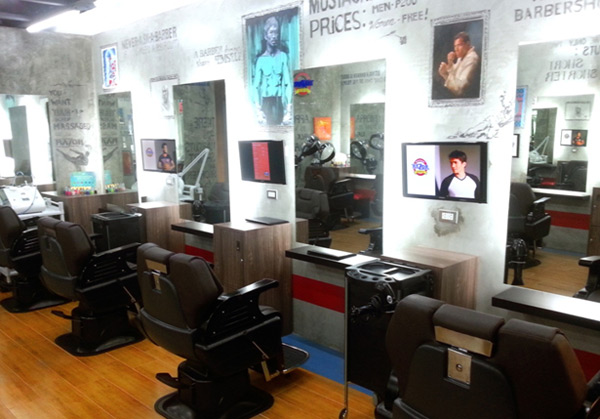 Before we began my grooming session, I noticed the monitor installed beside each station—the monitors are purposely placed to help their clients select from a variety of current hairstyles, or watch your favorite cable channel. Of course, the barber shop-related quotes got me entertained, too.
CONTINUE READING BELOW
Recommended Videos
I was then introduced to my assigned grooming guru. For my hair, he opted to create an updated pompadour with some added vibrancy and depth by redoing my hair's base color with subtle highlights. After washing my hair, he started to trim the sides of my hair, "tailoring it for a sleeker look," as he puts it. He then continues to trim the top of my hair and completes it with utmost precision. After the cut, he showed me the hair color swatches for the both of us to determine which base and highlight colors suit me best. We then agreed to apply a dark blonde base color partnered with highlights two levels lighter to achieve the look. Thanks to the TV, I barely felt the long wait for the dye to settle.
ADVERTISEMENT - CONTINUE READING BELOW
After he finished with my hair, I completed the experience with a good old classic beard shave. I was never really a fan of the stubble that shaving creates but I felt like my experience won't be complete without me trying it. First, they placed a warm towel on my face to open up the pores and soften the beard. Then using a brush, he applied dollop of shaving cream across the moustache and beard area. He then used a long shaving blade with precision. Every crease and curve was carefully maneuvered. He finished it off by applying an after shave. Clearly, it's a more professional take on shaving, and I'm glad I did it.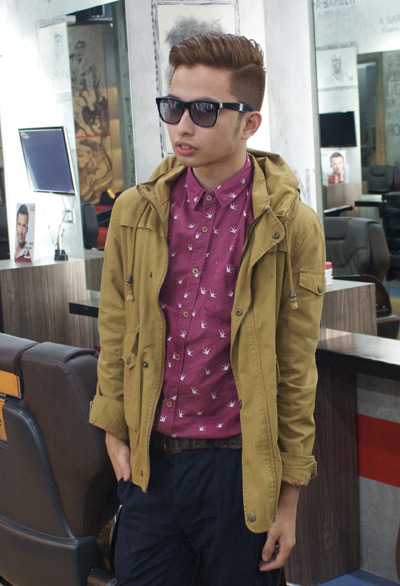 ADVERTISEMENT - CONTINUE READING BELOW
The whole experience was a complete departure from how I thought it would be. From the overall concept, to the interiors, and to the highly-trained grooming gurus, I'm quite surprised how very affordable the price points are. Unisex salons are fine, but let's admit the fact that they really cater mostly to women. A grooming bar like Razor Sports understands and knows how to address the needs of a stylish, young, modern man. Definitely, it's a game changer.
Haircut with shampoo and blowdry, P350. Beard shave, P200. MVP Permanent haircolor, P1200. Highlights, P1000. Razor Sports is located at Trinoma, Level 3.
Hey, Preview readers! Follow us on Facebook, Instagram, YouTube, Tiktok, and Twitter to stay up to speed on all things trendy and creative. We'll curate the most stylish feed for you!