We're often stuck on the idea that being skinny is the only acceptable form of beauty. We discount the fact that we have different body builds that sometimes don't allow us to be conform to the ideal. We have to remember that beauty takes in all forms, shapes, and sizes.
ADVERTISEMENT - CONTINUE READING BELOW
Learn from fitness guru Rachelle Que who started a journey originally targeted to taper herself and to lose weight but later forged a different path. She found out that a stronger and muscled body is her definition of beautiful. Below, she shares her learnings from her experience.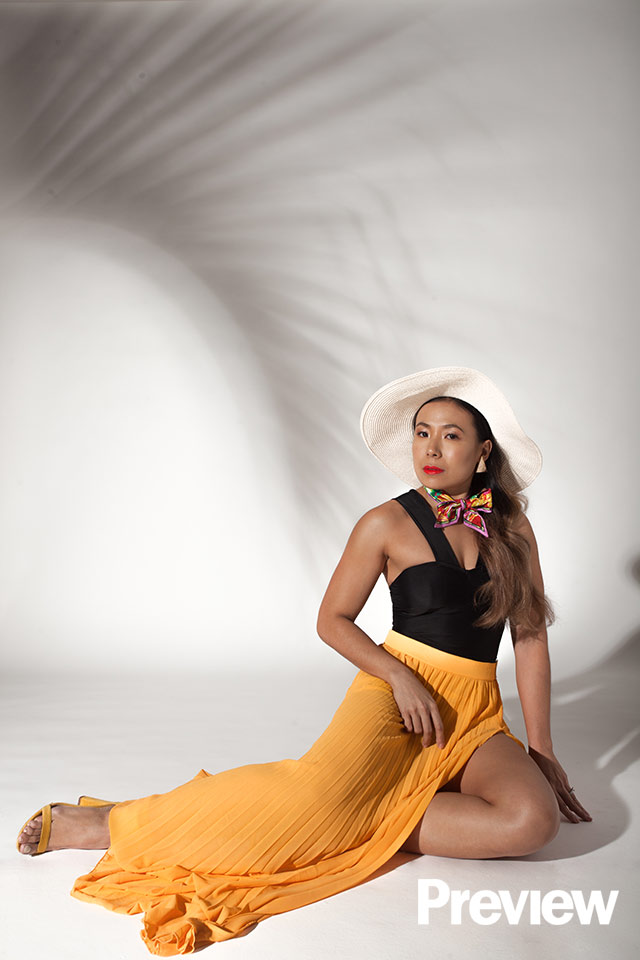 IMAGE Melson Bolongaita
1. "Don't let yourself look at others and think they're better."
"Instead of thinking 'Her legs are so much leaner than mine,' think this way: 'She's looks great;' and to look at yourself in the mirror and say, 'I look really good! And I feel amazing.' Love yourself and others enough to be look at someone and see their own beauty, not the lack of yours. Stop it with the comparisons."
2. "Everyone is different."
"Whatever makes you uniquely you, celebrate that. And you'll see that others see that, too. Celebrating yourself is two fold. It's being able to accept your body in all its strength, beauty, and imperfection while also striving to make it the best version it can be."
3. Abandon the idea that what works for others will work for you.
"My fitness journey started with a goal that most girls share—to lose weight and get a toned body. As I kept going, I saw the changes in my body and my goals began to change as well. I did start to tone up, but I also started to feel strong and confident in my body. That's when I stopped caring about "losing weight" and worrying about what I could or couldn't eat. It became more about getting better, continuing on the progress that I've made, and making healthy choices."
ADVERTISEMENT - CONTINUE READING BELOW
4. Beauty is beyond skin deep.
"All my insecurities about always having that extra layer of fat or flab went away the more I got stronger and felt good about my body. Looking back, I realized that I was already so skinny but it never felt that way. There was always that nagging feeling telling me to lose all that flab and get the picture perfect body I had in my mind. Being strong physically also changed my perspective on body image. I learned to be confident in my own skin and to still want change—but a change that goes beyond appearance and has more to do with getting fitter, stronger, healthier."
5. Don't let others get to you.

"I get called "macho" comments (mostly from my guy friends!), but instead of cowering in shame when I hear those comments, I smile proudly with the satisfaction of knowing I worked hard for the very thing they may think negatively of. I earned these muscles!"
ADVERTISEMENT - CONTINUE READING BELOW
6. Love yourself.
"Learn to see yourself with kindness, acceptance, and appreciation. Being comfortable isn't being complacent. Figure out what that means for you and find a balance. Silence the noise and realize that when it comes to your body, your voice of love and positivity should be the one that speaks loudest."
Related Stories from Preview.ph
Hey, Preview readers! Follow us on Facebook, Instagram, YouTube, Tiktok, and Twitter to stay up to speed on all things trendy and creative. We'll curate the most stylish feed for you!