Before we danced the night away at the #PreviewxH&M party, we first held a getting-ready sesh at the H&M showroom with Bela Padilla, Taki Saito, and Issa Pressman. Not only were they decked out in the freshest drops from the Spring 2018 collection, they also tried on festive summer looks using products from the brand's beauty department. See what went down below!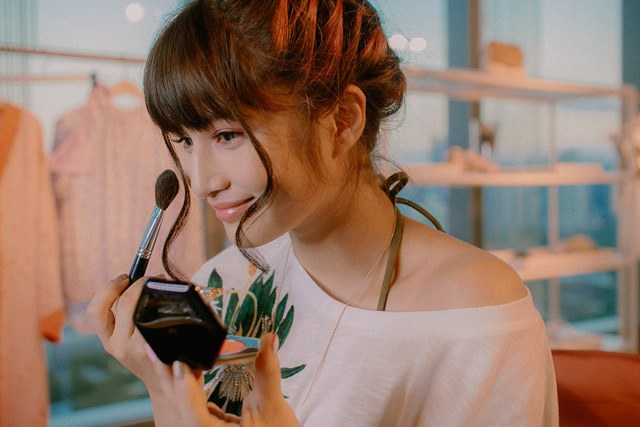 IMAGE Kitkat Pajaro
Pink and peach hues are huge this season, and there are infinitely many ways to incorporate them into your beauty look. Taki went with a warm bright-eyed look for hers, mixing both colors on the eyes, cheeks, and lips. She used the H&M Powder Blush in Tango Pink (P599, SM Megamall) and Infinite Impact Eye Color in Peach Life (P349) on the eyes, and then she lightly blended the Powder Blush in Imperial Red (P549) on her cheeks.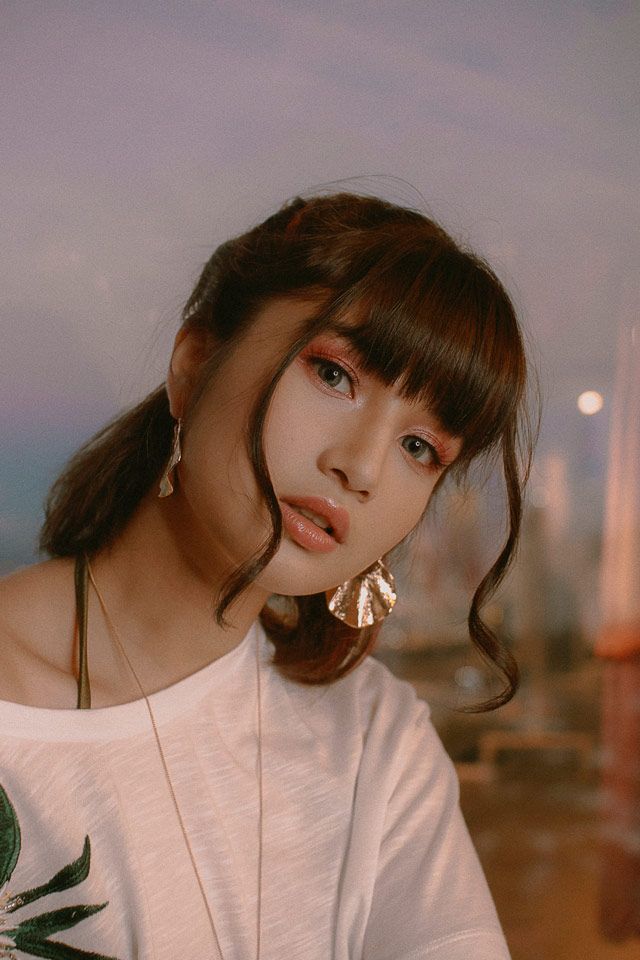 IMAGE Kitkat Pajaro
For Issa, it was all about that summer glow. She toned down the vibrance of peach with a hint of brown using Infinite Impact Eye Color in Palm Springs (P349), then she used glitter eyeliner on the lashline for extra shimmer points. You can cop her luminous glow with the Radiant Face Primer (P599), too!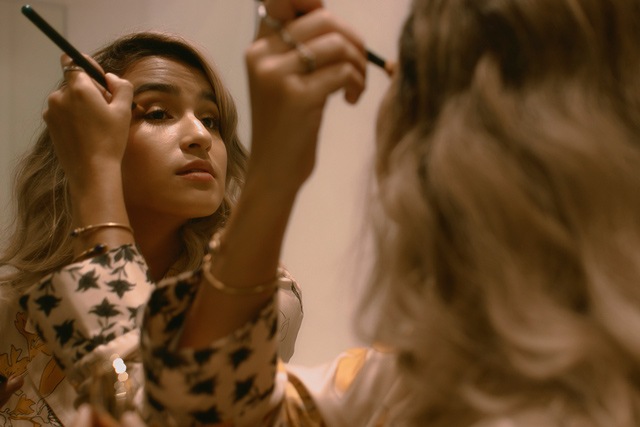 IMAGE Kitkat Pajaro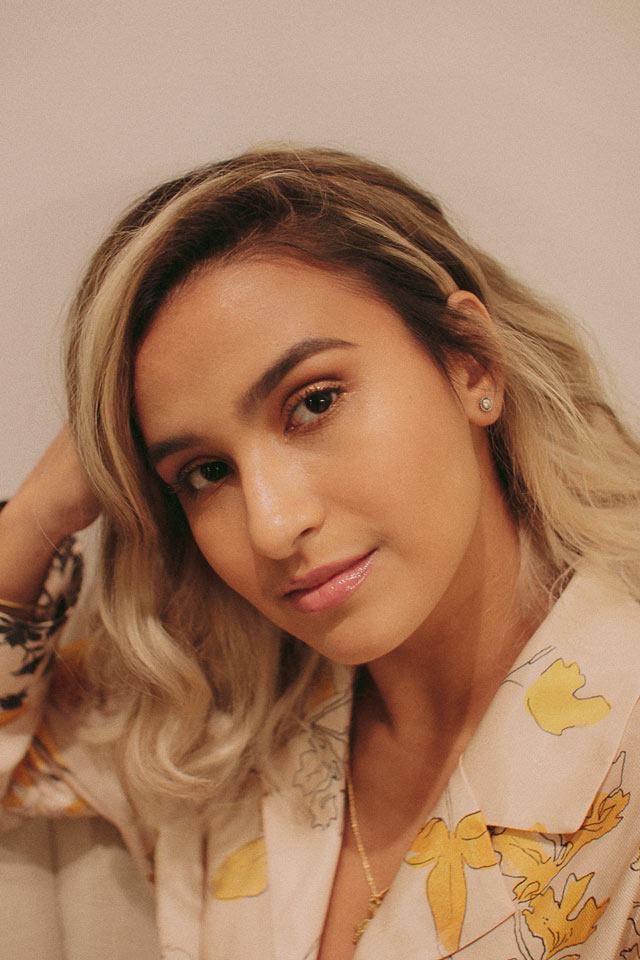 IMAGE Kitkat Pajaro
Meanwhile, Bela went all out with glimmering peach eye makeup complemented with a pop of pink shimmer on the inner corners. She used the Scintillating Eye Color in Sakura Shimmer (P349). To finish off her look, she swiped on the Velvet Lip Cream in Dare Me (P599) for a matte berry lip.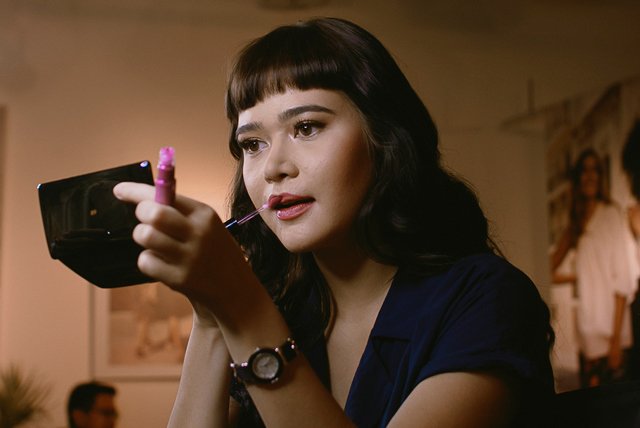 IMAGE Kitkat Pajaro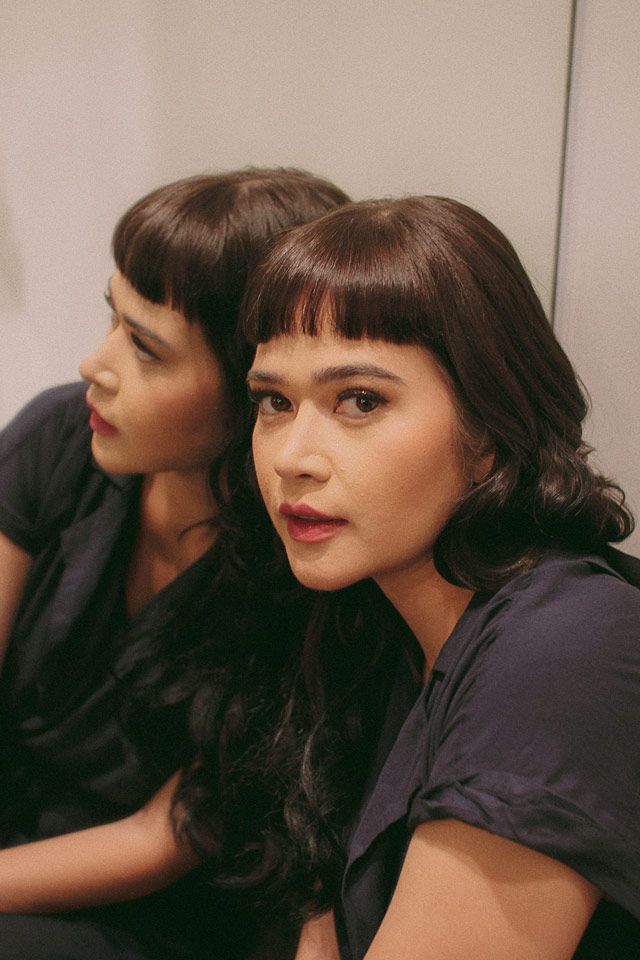 IMAGE Kitkat Pajaro
Check out their finished makeup looks and outfits! Don't they look extra ready to salsa?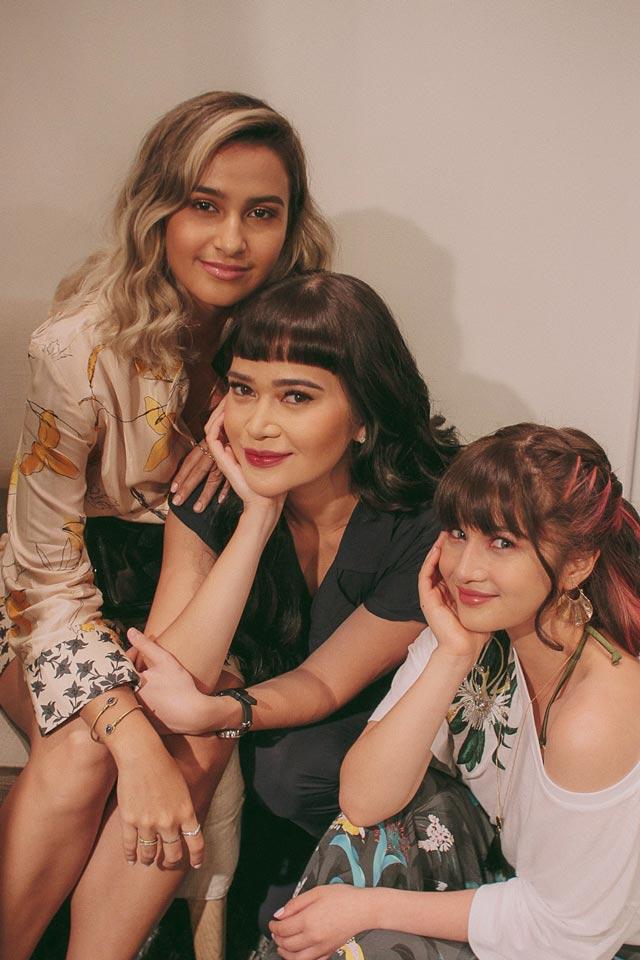 IMAGE Kitkat Pajaro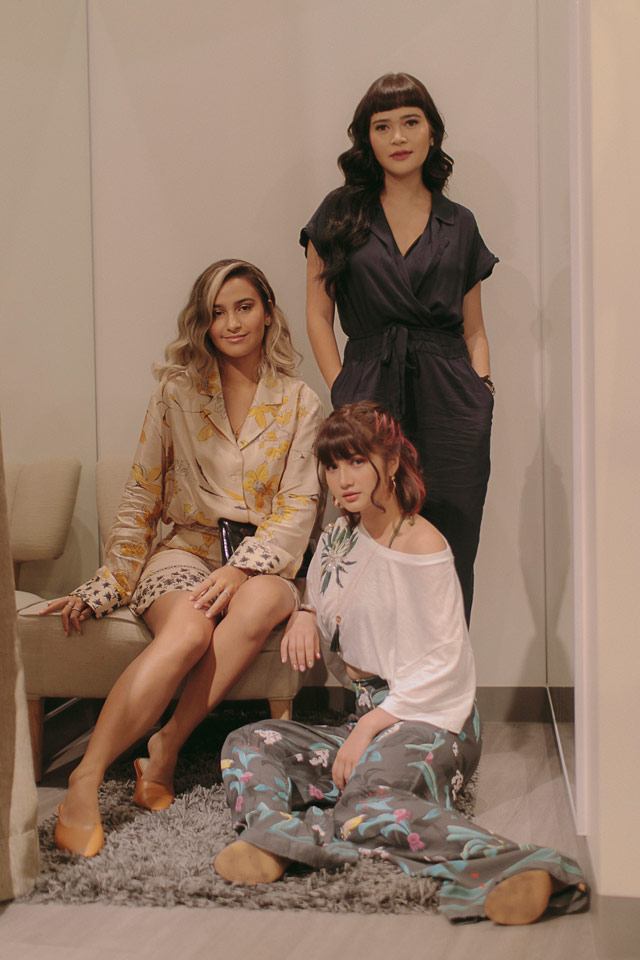 IMAGE Kitkat Pajaro