Anyone who has seen an episode of Botched would know that plastic surgery isn't as simple as, say, getting a botox injection. After watching the show for a few seasons (it's on its sixth!), I learned that going under the knife is no joke. The end result isn't all there is to it—things can go wrong too easily if you're not careful. It is real surgery, after all.
While the cases Dr. Paul Nassif and Dr. Terry Dubrow have to deal with could spook you into never considering it at all, the success stories featured on the show have quite the opposite effect on me, personally. The Botched doctors prove that a positive transformation is always possible, provided that you have the right motivation and a qualified professional on your side.
That said, this doesn't make getting plastic surgery for the first time any less daunting. That's why if you've been considering an enhancement for yourself, it helps to have professional advice right from the beginning—and we have that part covered for you.
ADVERTISEMENT - CONTINUE READING BELOW
Below, in an exclusive interview with Preview, Dr. Terry Dubrow reveals his best beginner's advice for going under the knife: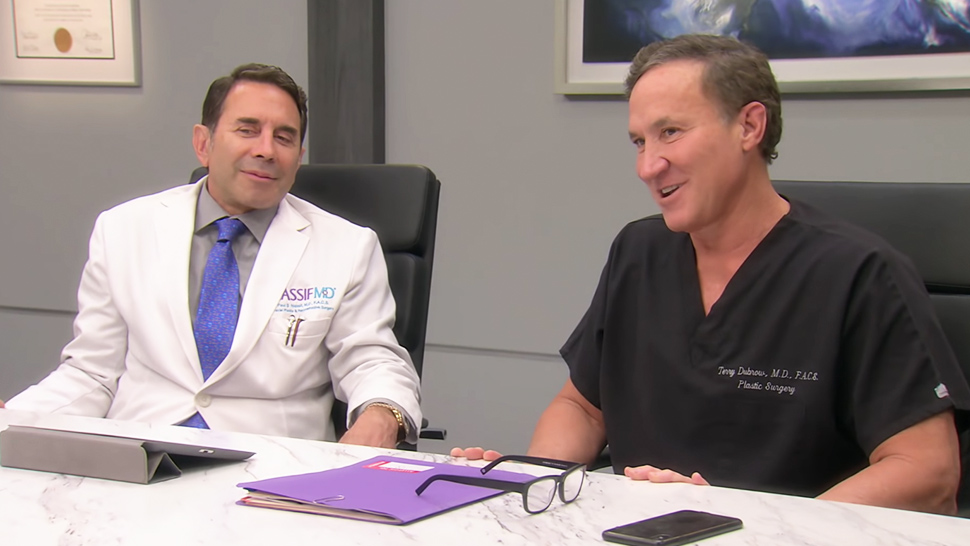 What are your top three tips for someone who is considering getting plastic surgery for the first time?
1. Go to a certified plastic surgeon specializing in that field.
"First of all, make sure you go to someone actually trained and certified in the specialty that you're looking to have [done]. For example, breast surgery, make sure it's a board-certified plastic surgeon and they have specific training in breast surgery—not a weekend course, not something they [took] on the internet. Because in many countries, especially in the United States, any surgeon is legally allowed to do plastic surgery, but that doesn't mean they're trained to do it. That's number one."
CONTINUE READING BELOW
Recommended Videos
2. Get a second (or third) opinion.
"Make sure you go to a couple or different kinds of plastic surgeons to get second opinions. Because what one plastic surgeon will tell you may not be exactly right for you, but if you go to two or three you're gonna get probably the right advice that will fit the [change] that you're trying to make."
3. Have realistic expectations.
"Make sure that you really understand the risks, because plastic surgery is real surgery, and it could be really dangerous sometimes even under the best circumstances. Ensure that it's something really worth doing, and that it's an improvement that is worth taking the risks for. Because again, it's no joke. It's not like going to the gym or having your hair and nails done. You can look a lot worse than you [began] with."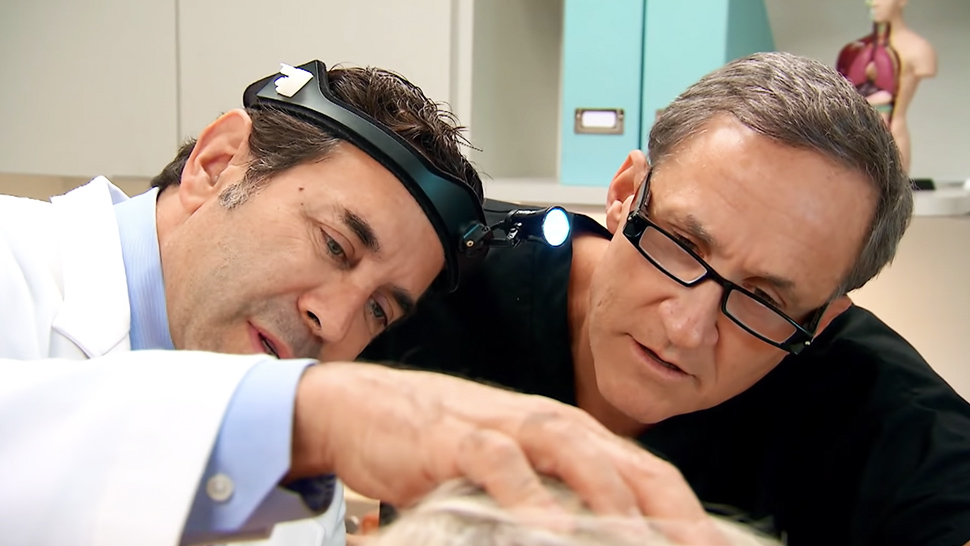 ADVERTISEMENT - CONTINUE READING BELOW
What's a plastic surgery myth that first-timers shouldn't believe?
"I think the big plastic surgery myth, and plastic surgeons are partly responsible for propagating this myth, is that it's no big deal, that it's just like having your suit tailored, your dress taken in a little bit.
It's big time. I mean think about it—they put you in a chemical coma for a few hours in order to operate on you, and then we induce a lot of trauma in order to cause a paticularly positive outcome. So before you can look better, you have to look way, way worse, and you're causing a lot of damage to look way worse even in the best circumstance.
"Most of the time, you go to a well-trained plastic surgeon they do a good job, a complication should be rare. Just make sure you don't buy in to the plastic surgeon who says to you, 'Nah, it's no big deal. I do it all the time and I never had a problem.' At the end of the day, if your plastic surgeon tells you they've never had a problem, that means one of two things: One, they're lying to you; or two, they don't operate very much and they're not very experienced. Either way, you don't want to take that plastic surgeon."
ADVERTISEMENT - CONTINUE READING BELOW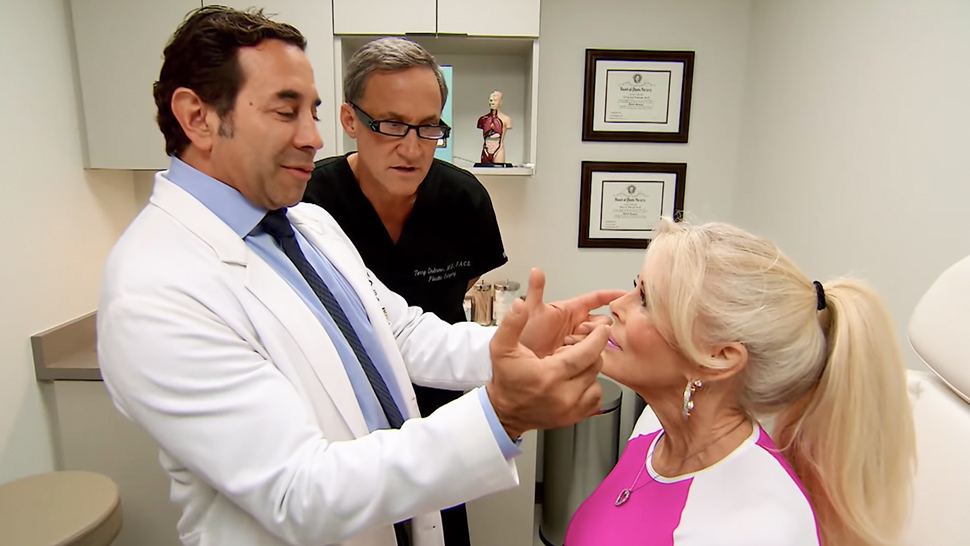 Is a patient's motivation for a procedure important for you? Have you ever turned down a patient for having the wrong reasons?
"I think the motivation is super important and the plastic surgeon should make sure [they] ask the patient: What is your goal, what are you trying to accomplish, and why are you doing it now as opposed to a year ago, five years ago—what's changed?
ADVERTISEMENT - CONTINUE READING BELOW
"A kid who suddenly developed very large breasts and needs breast reduction, or a kid who has a bump on her nose that's pretty obvious [would be] self-conscious about it and if they want, they could change.
But if it's somebody who's an adult who hasn't had the problem for a long time, you want to get to why. Why now? What do you think it's going to do? Because the worst thing [a surgeon] can do is operate on a patient who has unrealistic expectations. Meaning, the patient thinks that if they fix this particular problem, that their life is going to magically change and completely be better overnight—because [it won't]. You really want to ask yourself as the patient: Why do I want to do this, what's my true motivation, and the plastic surgeon needs to ask as well if they're doing it for the right reasons."
ADVERTISEMENT - CONTINUE READING BELOW
Plastic surgery has a reputation for being very superficial, but in what way do you think can it be empowering?
"If you do plastic surgery for the right reasons, and that usually goes if this problem is really affecting your self-confidence and it's making you not as outgoing as you should be, or making you insecure and affecting your social life or career, then it can be super empowering.
"For example, if you're really insecure about your ears sticking out, and it's the first thing that people notice, and you notice them noticing, and you're very insecure about it, it can be incredibly empowering if you fix that. If there's a big bump on your nose, and you lower that, that can make you feel so much more confident, so much better about yourself [since] it's not something that you're obsessing with. That can turn you into an enormousely more confident, different, well-adjusted person. For some people, like those who have very small flat-chested breasts, doing a little breast augmentation can really make them feel better about themselves.
ADVERTISEMENT - CONTINUE READING BELOW
"It can be a super powerful thing, plastic surgery, but it can also be a very harmful thing. If you and a plastic surgeon get at the motivation that we discussed earlier and [the patient] understands and they go in with eyes wide open about the risks, it can be an amazingly transformative thing for yourself."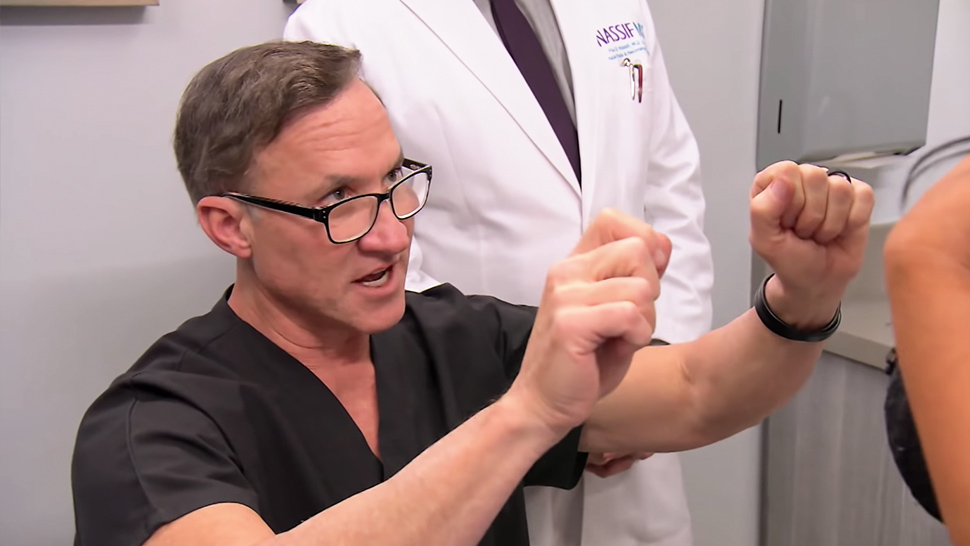 ADVERTISEMENT - CONTINUE READING BELOW
In the sixth season of Botched, which fix was the most memorable for you?
"There are two kind of patients that we saw this season. One, patients who were born with a deformity or developed a deformity due to a trauma. And whenever you help those people, like someone who got their nose bit off by a dog, and someone who had a car accident and had a very significant injury to their face, that is unbelievably rewarding and gratifying for us. [There are] also the patients who just went too far. They went to untrained plastic surgeons in a foreign country, and they come out devastated with a very severe deformity they're now self-conscious [about] and itching to enter back to their normal lives again.
"And so you take a person who's hopeless and who's been extracted from a normal kind of life because of a physical deformity, that's the best kind of patient—and we see a lot of that this season on Botched, which is very unique. And then of course we see all the crazy stuff that we normally see [like] the patient who looks like she has three breasts, one of them being on the abdomen near the belly button, it's a real traffic accident of a scene and it really interesting and of course very entertaining as well."
ADVERTISEMENT - CONTINUE READING BELOW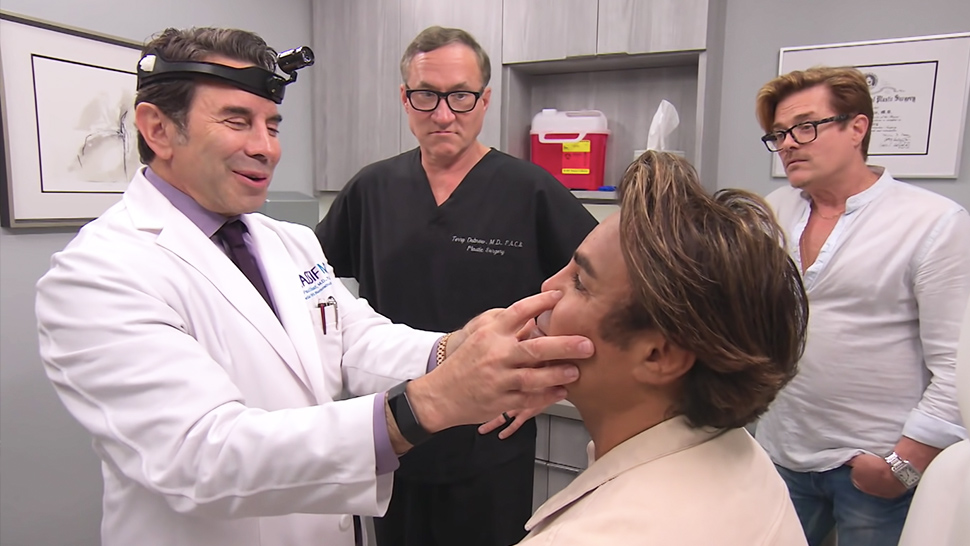 Was there a fix that you thought would be extremely difficult or impossible at first but turned out successful?
"This season for me was the season in which I took on cases that I normally would have not because the risks were too high. But I said to these patients, listen, I'm willing to take you on if you realize that I'm going to have to make you look worse before I could make you look better, and it's going to require more than one operation. Sometimes, it might require even five operations. Now, if you're willing to go through that difficult, stressful process in order to eventually look better, and they said yes because they were so disabled by their appearance that they really felt like they had no choice.
ADVERTISEMENT - CONTINUE READING BELOW
"So this season was really hard, it was the toughest season I ever had. I always say that every season, but it's really true with this one. [Some surgeries] turned out better than others, there are a lot of common things that you see in all seasons Botched. We have famous celebrities on the show, we have severe deformities, we have very high-risk cases—the most interesting, entertaining, and risky season by far.
Botched's sixth season is now available for streaming via Hayu.
Related Stories from Preview.ph
Hey, Preview readers! Follow us on Facebook, Instagram, YouTube, Tiktok, and Twitter to stay up to speed on all things trendy and creative. We'll curate the most stylish feed for you!