I've seen Pia Wurtzbach in real life several times, but never up close. It was always at a comfortable distance, mostly her being on stage and me sitting a few feet away in the audience. So being merely 12 inches away from her for a one-on-one interview was a totally different experience. It did confirm one thing for me, though—our very own Miss Universe 2015 is a stunner in real life.
The first thing I noticed was her skin, which didn't have a blemish in sight. She's either naturally blessed with good skin or is simply good at taking care of it. The only way I could find out, obviously, was to ask. So that I did, and that's how I found out five of her top skincare secrets below:
1. She always removes her makeup.
According to Pia, she keeps her skincare routine pretty simple. She focuses on proper makeup removal, which is a lesson she had to learn the hard way. "Before in [Binibining Pilipinas], I used to just take out everything that's here," she says, gesturing to her entire face except the eyes. "'Yung eyes parang pinapasadahan ko lang, and then I throw out the cotton pad and I go to sleep." This had her waking up with irritated eyes (read: developing sore eyes) while she was competing in the pageant. Yikes!
ADVERTISEMENT - CONTINUE READING BELOW
CONTINUE READING BELOW
Recommended Videos
So now, the beauty queen is extra diligent with cleansing her face. Her preferred method is pouring any gentle eye makeup remover onto a cotton pad and swiping it all over. "Always do it twice, just really clean up everything, [especially] around the eyes," she reminds.
Related Stories from Preview.ph
2. She moisturizes religiously.
Once she's makeup-free, Pia washes her face and goes straight to using moisturizer. "I put on a lot of moisturizer," she stresses. And since she has combination skin, the kind of moisturizer she uses depends on where she's currently staying. Whenever she's in Europe or anywhere with a dry climate, she uses heavier creams to battle the dry air. Meanwhile, here in Manila, she opts for lightweight formulas that won't trigger her oily areas.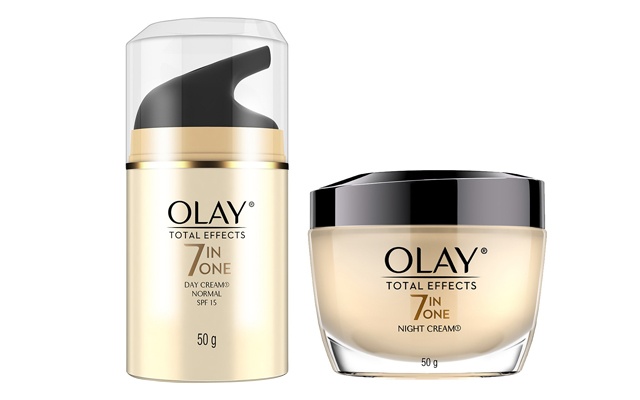 ADVERTISEMENT - CONTINUE READING BELOW
IMAGE Olay
OLAY Total Effects 7 in One Day Cream SPF 15, P799, Lazada; Total Effects 7 in One Night Cream, P789, Lazada
Pia is also a fan of sheet masks, and she makes sure to use one during flights. "After eating, I just take it out and put it on my face, tapos hihiga na ako," she shares. She throws caution to the wind and leaves it on as she snoozes; odd looks from strangers be damned.
3. She makes sure to get her beauty sleep.
Pia admits her sleeping habits weren't always the best—"I [used to think], kaya ko pa lumabas tonight, sleep three hours, and work the next day and look good." Luckily, she now knows better and is a firm believer of getting eight hours of beauty sleep. "Sleep is so important especially when you're active, busy, and working all the time," she says. "I would prefer to go to work refreshed, rejuvenated, and then face people knowing that my skin looks good."
ADVERTISEMENT - CONTINUE READING BELOW
4. She maintains a healthy diet and exercise regimen.
As cliché as it may sound, Pia credits her skin's healthy condition to a recent lifestyle change. "I started detoxing, but when I [say] detoxing, I don't mean fasting and starving yourself. I force myself to eat more vegetables and more fruits, and I just took out everything that's from a can or a jar or anything that's fried," she explains.
She also tries to squeeze in a workout session every day despite her busy schedule. She tells us, "If I can't [work out], babawi ako when I can. Or if I only have like an hour, I'll just go on the treadmill. I also keep count of my steps—little things like that."
"I've just been more aware of what I put in, it really helps. Doon ko na-realize na there really is no shortcut to looking good. You have to take care of yourself, like I've noticed the difference [in my] skin," Pia admits. She adds that she used to think people who credited their good skin to diet and exercise weren't serious, but trying it herself proved otherwise. "When you get older, you start realizing [the benefits] also," she points out.
ADVERTISEMENT - CONTINUE READING BELOW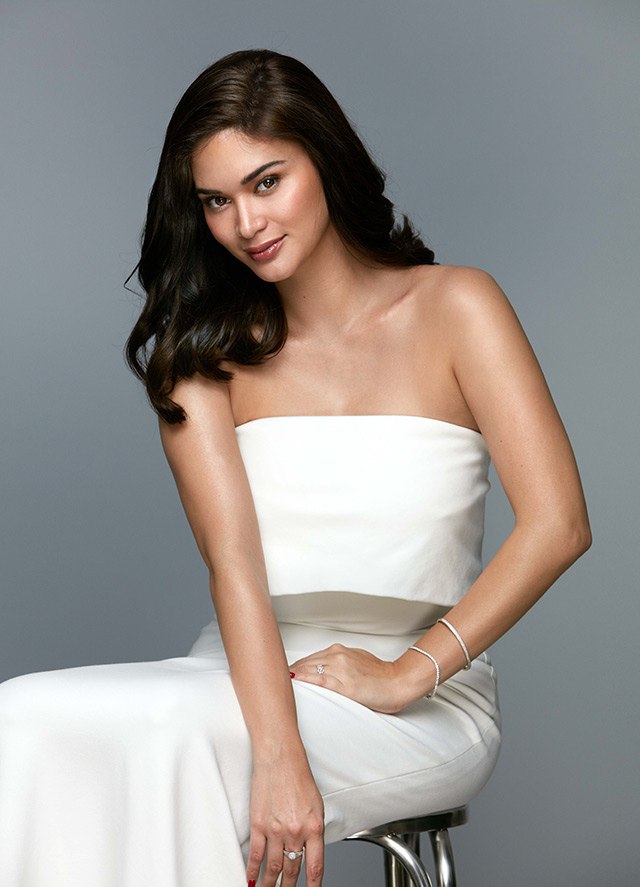 IMAGE Courtesy of Ultherapy
5. She tightens and firms her skin with non-invasive treatments.
At the age of 28, Pia has begun anti-aging treatments that'll help her maintain a youthful complexion. She's one of the new faces of Ultherapy, a non-invasive procedure that uses micro-focused ultrasound to tighten parts of the face, neck, and chest.
ADVERTISEMENT - CONTINUE READING BELOW
"When I first learned about it, I was surprised to know that it's non-invasive and not painful," she explains. After looking at a ton of reviews, she finally went to try it herself. She customized her Ultherapy to focus on her jaw, neck, and cheeks, since according to her, everyone in her family including herself is prone to getting a double chin. "I'm happy with the result, I feel like it's getting better and better as time goes by," she raves, roughly a month after getting the treatment.
The treatment also has zero downtime, which is one of her favorite things about it. "You know how you do a facial and they discourage you to go to the gym right after? With this one, I can [do that]. I even went to work the next day right away, and I [wore] makeup."
For more information about Ultherapy, visit ultherapy.com and merzaesthetics.com.
ADVERTISEMENT - CONTINUE READING BELOW
Related Stories from Preview.ph