Since taking home the Miss Universe 2015 crown, Pia Wurtzbach is starting to see beauty in a new light. The beauty queen, actress, model, UNAIDS Goodwill Ambassador, and travel show host of Pia's Postcards shares, "After I won Miss Universe, my managers in New York were telling me, 'You're going to have to start learning to put less makeup. You should look like a real woman, a real person.'" She confesses, "That's what I'm still learning...even though people look at me as someone who won Miss Universe, I should also learn how to relax and be happy and content with my own beauty."
Pia was in her mid-teens when she started a nightly skincare routine that initially comprised of cleansers and creams. "I watched my mom do her skincare regimen, so I did the same when I was around 16 years old," she shares. "Now that I'm nearing my 30s, I'm thinking of other ways to prevent premature skin aging." One of these adjustments is including sunblock in her daily routine—something she admits she never used to do up until recently.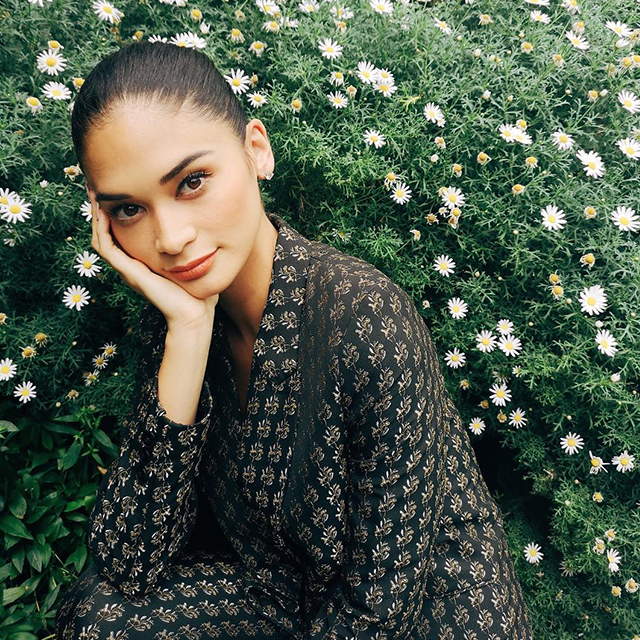 "You can have the most expensive makeup and the top glam team of the Philippines behind you, but if your skin isn't clear and beautiful, to begin with, it's going to be hard for them to do the magic," she points out. "It's like painting: Before they come up with a masterpiece, they need a nice, clean canvas to work with—it's the same with your face."
The secret to Pia's solid skincare regimen, however, isn't loading up on creams or gels to achieve younger-looking skin. It's Ultherapy, a non-surgical and US FDA-cleared beauty treatment that uses ultrasound energy to stimulate the body's natural production of collagen, which lifts and tightens the skin and reduces the appearance of lines and wrinkles. When she started doing Ultherapy, her skin changed for the better in three to four months. "A lot of people have been saying that I look younger!
"What I really like about Ultherapy is that you only have to do it once a year for 45 to 60 minutes, so it's really fast and you don't have to keep coming back," says Pia. "And the results last for a really long time."
Ultherapy can be used to target specific areas of the body, like the brows, under the chin and neck, and on the chest. "You can always choose which areas you want to focus on, so it doesn't have to be the whole face if that's not really a concern," says Pia, who concentrated on her jawline, neck, and cheeks. Dr. Cecilia Ramos Bernad, the dermatologist responsible for Pia's Ultherapy treatments, personally believes in enhancing only her patients' natural beauty instead of giving them a physical overhaul. "Subtlety is key," she affirms. "I love bringing out the natural assets of people. Beauty is enhancing yourself properly on the outside while loving it from the inside out."
Working with Pia and other beauty queens has made Dr. Bernad realize the importance of having good skin. She shares that most of them invest in treatments like Ultherapy to maintain a tight, toned, and youthful face. "Skin tone and laxity are important." She adds, "Facial symmetry is important [as well]. Without actually changing anything on your face but just balancing out the cheeks or jaw, Ultherapy can already make a huge difference in the way you look."
Of course, even Miss Universe 2015 knows that a solid skincare routine and breakthrough technology can only go so far without the ultimate beauty secret. "I really believe that beauty comes deep from within, and I'm learning that more as I get older," reflects Pia. "Yes, it sounds like a pageant answer, but after all these years in the pageant scene, I realize that it's really more than the makeup, the dresses, or even the crown. If you walk into a room wearing simple clothes and a bare face but exude confidence and are sure of yourself, people will notice you right away. It took me a long time to learn that, and now, I can honestly say that yes, your confidence is your best beauty secret." She declares, "I'm here to accept that we all have our own form of beauty, and in my case, even without the crown, I still feel like a queen."
ULTHERAPY® is a registered trademark of the Merz group of companies. Imported by: Merz Philippines Healthcare Inc. Bonifacio Global City, Taguig. For more information, you may visit Realmattersasia.com. Go to Realmattersasia.com/philippines for a list of partner clinics. Follow Ultherapy Philippines on Facebook and @UltherapyPH on Instagram.