Let's face it: Social media has impossibly high standards of beauty, which could often lead to us feeling bad about ourselves. Photoshopped images that reek of perfection can very easily feed on our insecurities and make us feel as if we're not beautiful enough, thin enough, or flawless enough. But thankfully, some celebrities and influencers are leading by example when it comes to baring the truth behind people's well-manicured feeds—stretch marks be damned. These tiger stripes, which look like long and narrow streaks on the skin, are often concealed by makeup or edited out in photos. But as "unattractive" as they might seem, they're a reality for most women, especially for those who've undergone pregnancy or a sudden weight change.
Below, we list down inspiring celebrities who have unapologetically posted photos of their stretch marks on Instagram. They encourage us to also embrace our flaws and fully love ourselves!
ADVERTISEMENT - CONTINUE READING BELOW
1. Kelsey Merritt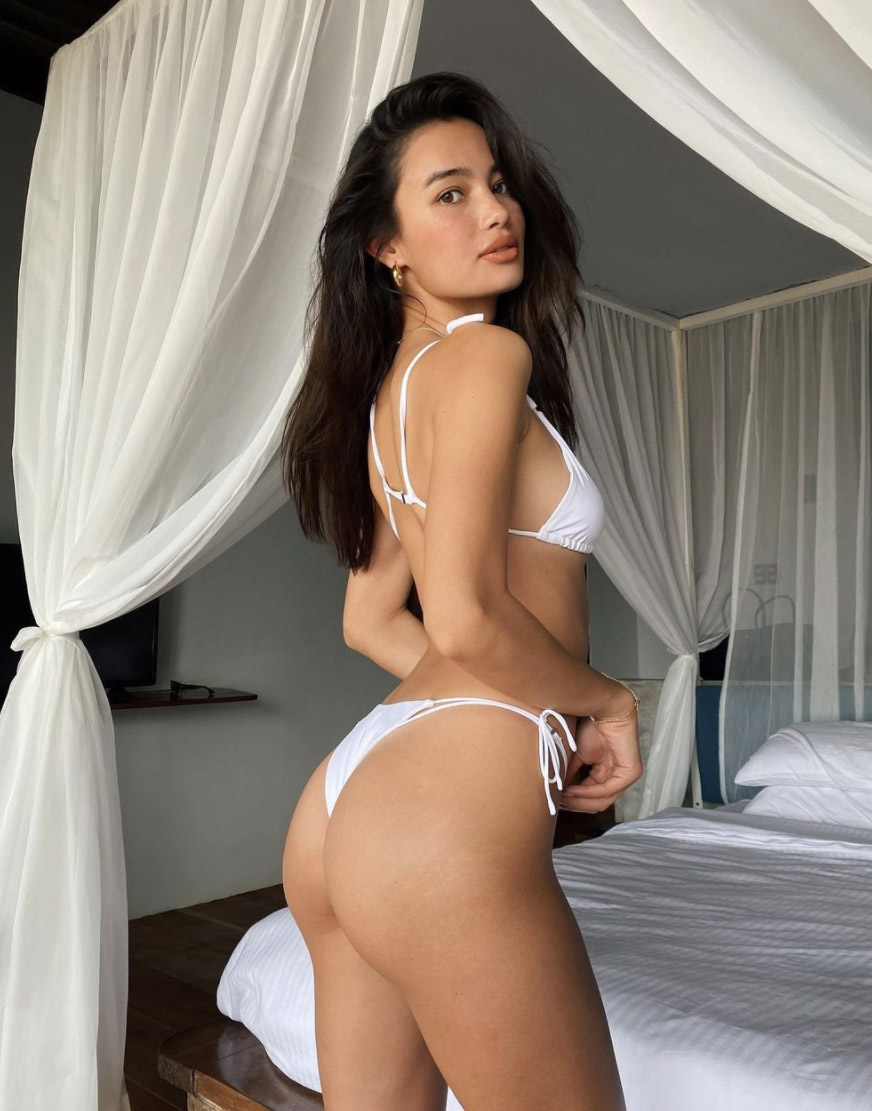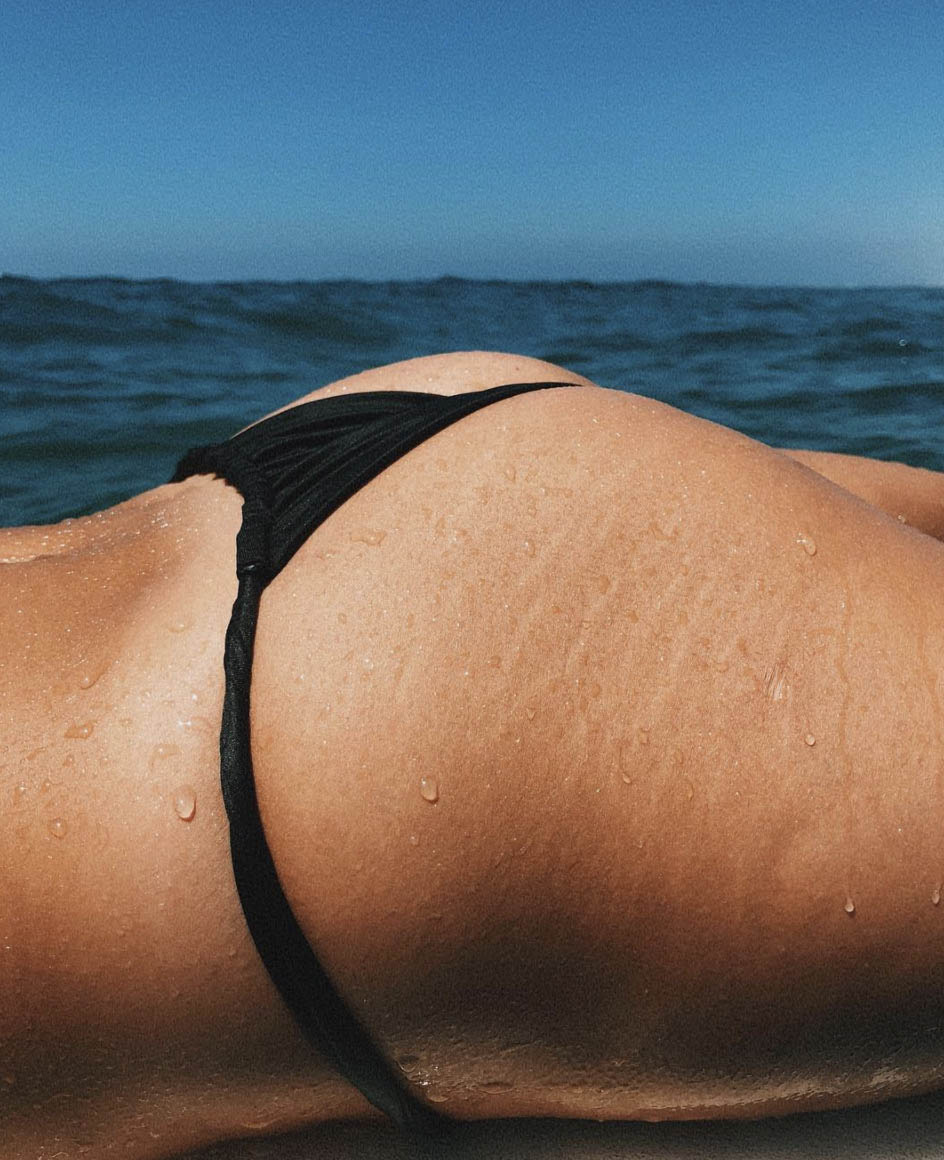 Kelsey Merritt has certainly come a long way with her thriving career an international model—walking for the Victoria's Secret Fashion Show and posing for Sports Illustrated included! But if you think she'll go to great lengths to fake perfection, then you couldn't be more wrong. In fact, she doesn't believe in editing her photos on Instagram, regardless if they expose her stretch marks. She once told Preview in an interview, "I feel like as a model and as a figure people look up to, I sort of have a responsibility to show people that I'm real. That I'm also human and that I have the same things they have—the stretch marks that they have are naturally occuring on the human body. It's not something to be looked down upon or not something you should try to get rid of, because everyone has it!"
2. Lexi Mendiola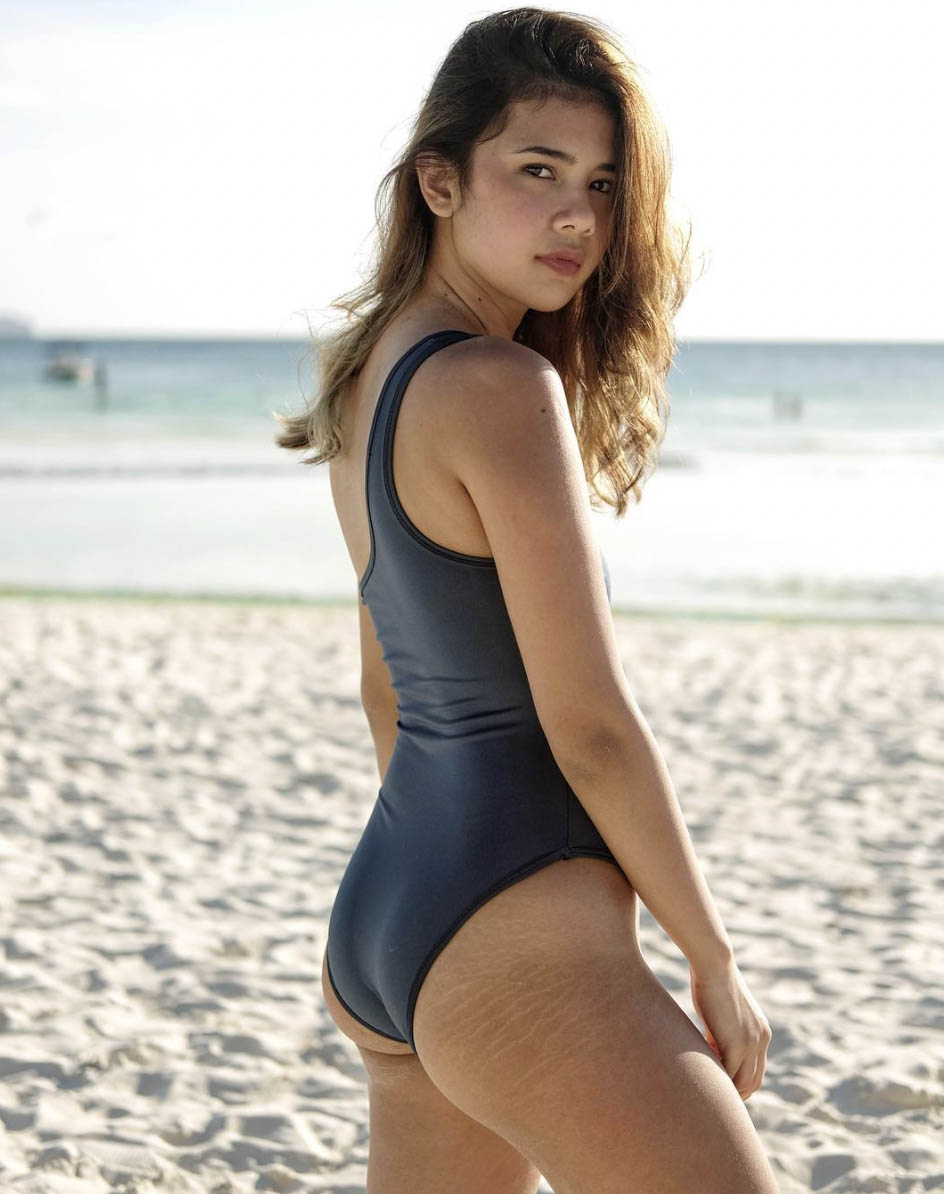 ADVERTISEMENT - CONTINUE READING BELOW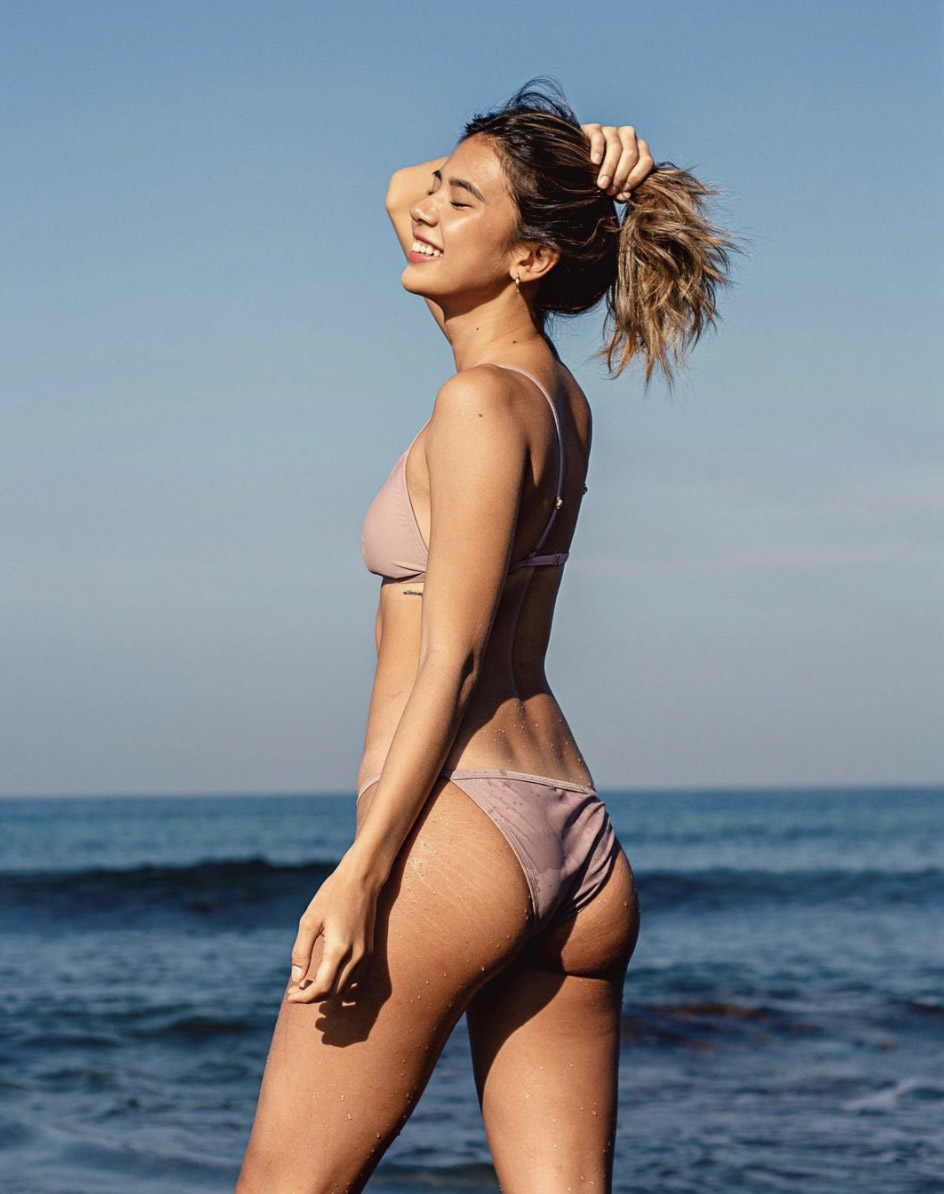 Another model and influencer who's fearless when it comes to flaunting her stretch marks is Lexi Mendiola. In 2017, she went viral online for an empowering Instagram post about her tiger stripes, which garnered the attention of international publications like People Magazine, Allure, and Refinery 29. "I [thought] thrice if I wanted to keep this photo or dump it in the bin...ONLY because of my tiger stripes. I caught myself right before tossing it and just could not believe. how I let myself get so insecure about something so natural!!! It's taken me quite a while (23 years to be exact) but putting this out there to remind myself and everyone that it's really nothing to get all worked up or feel weird about. here's to learning to love the lines," she captioned her photo. Until now, she still confidently posts pictures of her that show off her stretch marks.
ADVERTISEMENT - CONTINUE READING BELOW
3. Iza Calzado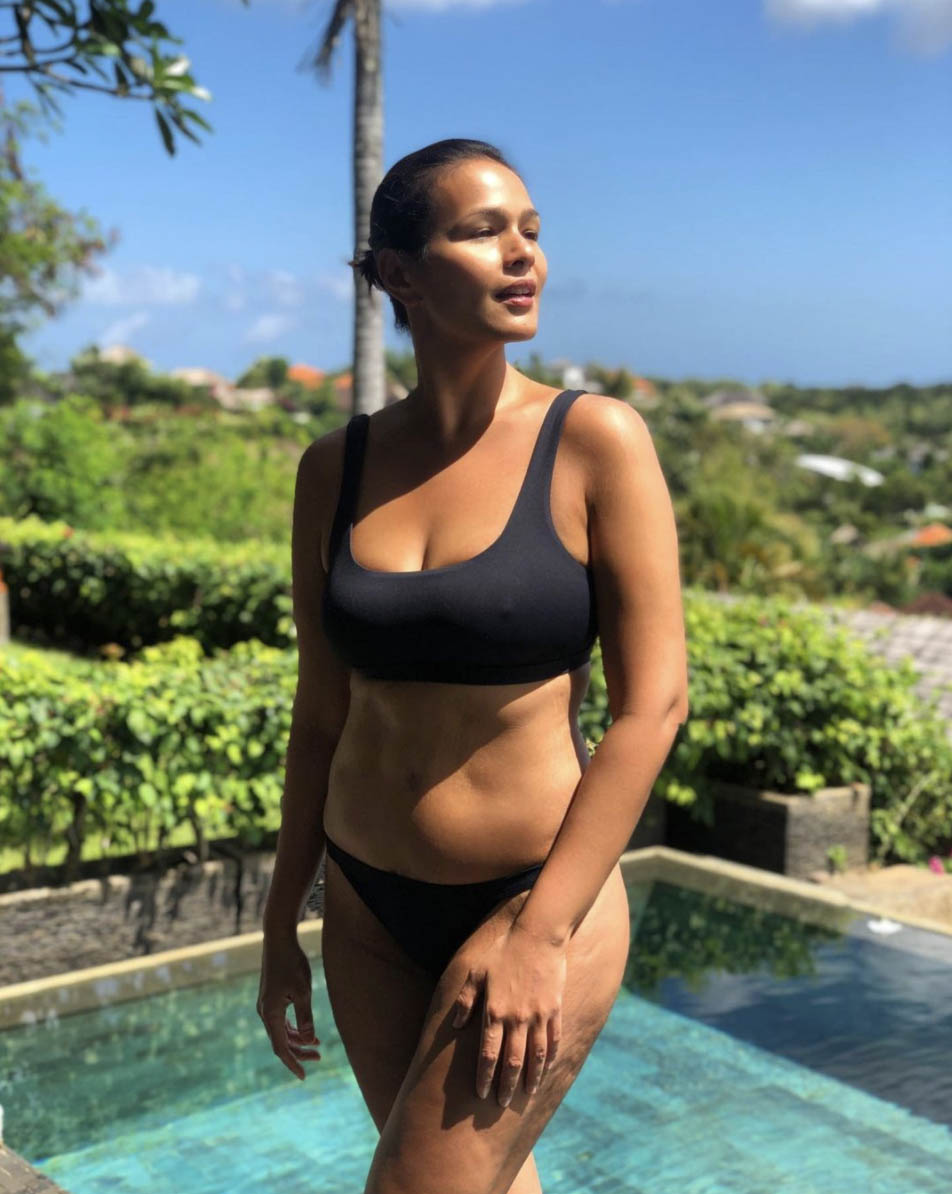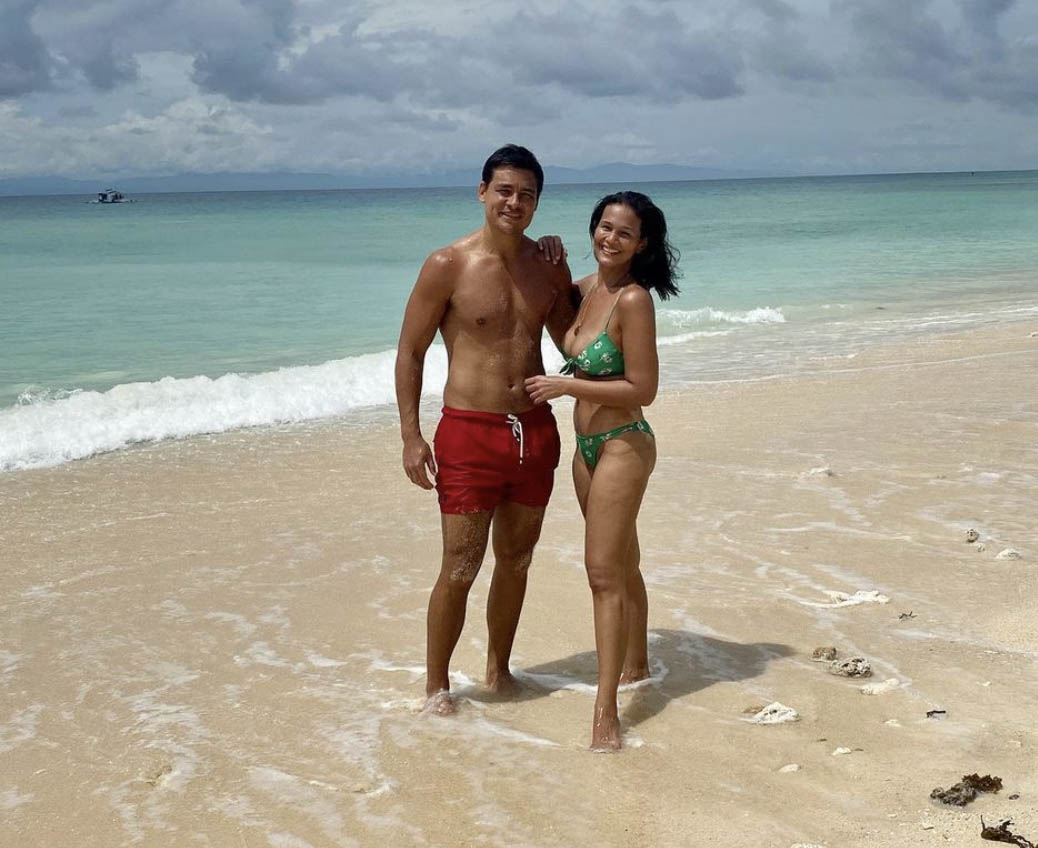 ADVERTISEMENT - CONTINUE READING BELOW
Iza Calzado has always been an advocate of self-love. The actress is all about embracing her flaws, never letting imperfection get the best of her, and inspiring others to follow her lead. "My body has gone through so many changes and as a result I have stretch marks, loose skin, scars, and cellulite. I no longer want to hide these behind digitally distorted images because, truth be told, this reduces the pressure of trying to look perfect in every picture," she captions one of her many body-positive Instagram posts. Very well said, Iza!
4. Gabbi Garcia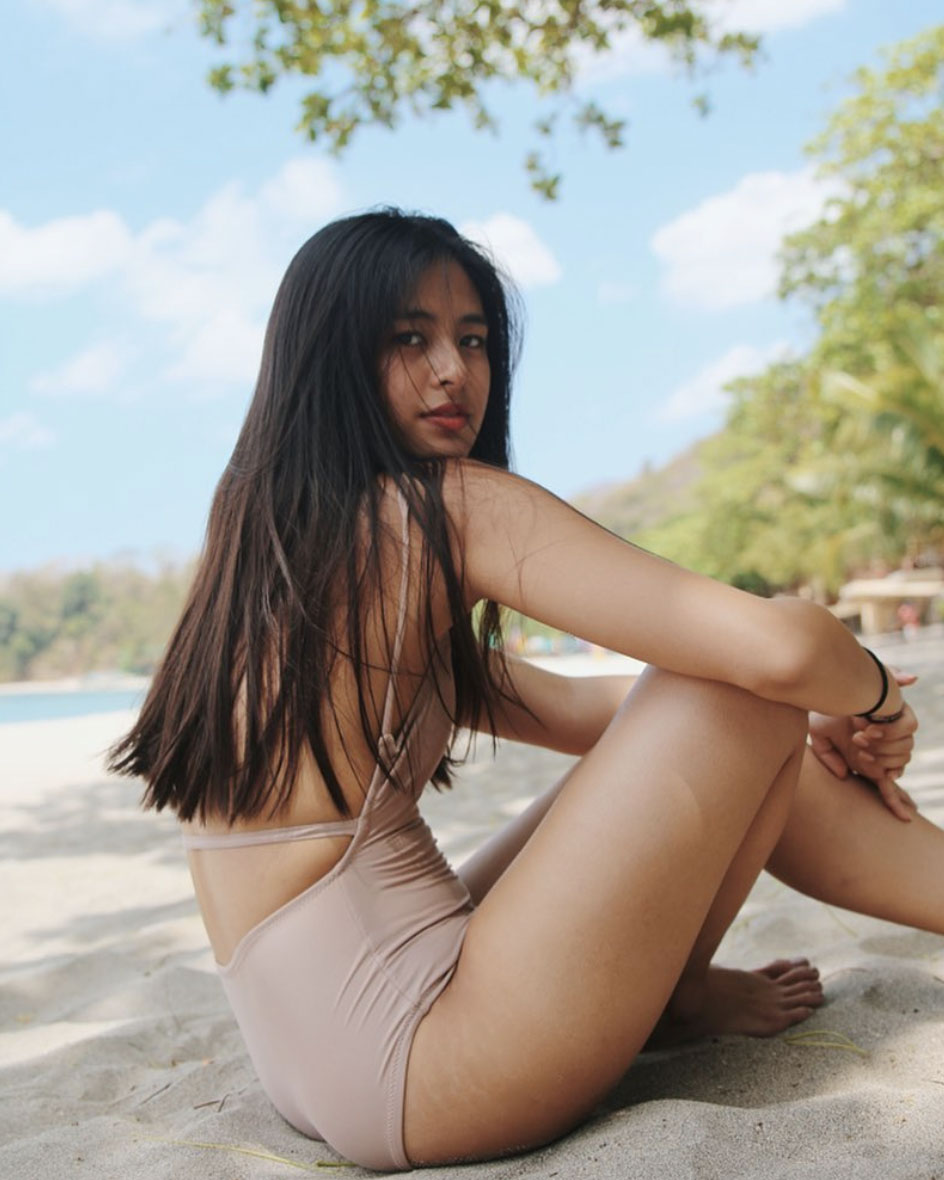 ADVERTISEMENT - CONTINUE READING BELOW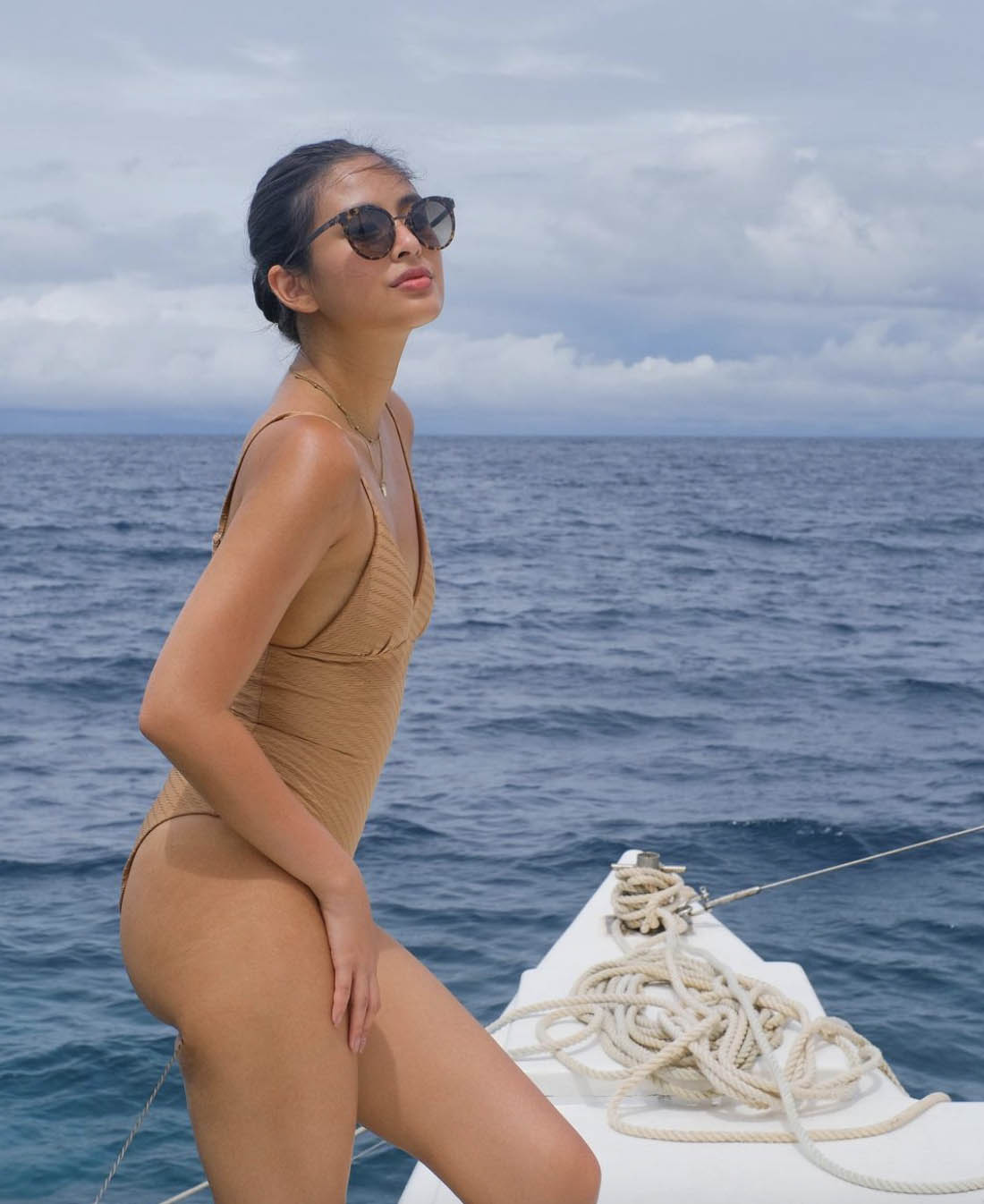 Proud morena beauty Gabbi Garcia is also proud of her tiger stripes and doesn't bother editing them out of her swimwear OOTDs. In fact, a fan once asked her on IG Stories if she has stretchmarks, adding that it's an insecurity that keeps her from wearing swimsuits. "Girl, you're not alone," Gabbi responds. "Hindi kabawasan ng pagiging babae mo ang pagkakaroon ng stretch marks. So go wear that swimsuit and flaunt your body!" And oh, remember that time she shut down body-shamers like a boss? A queen.
ADVERTISEMENT - CONTINUE READING BELOW
5. Andi Eigenmann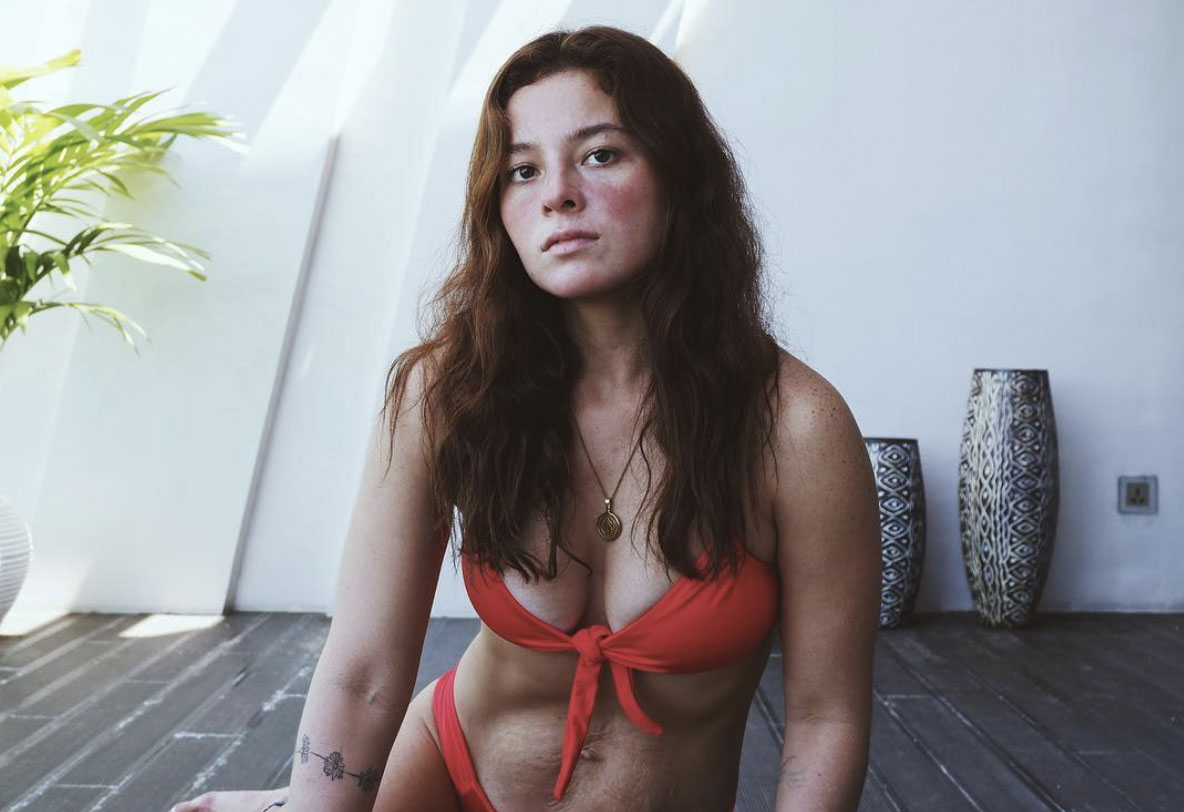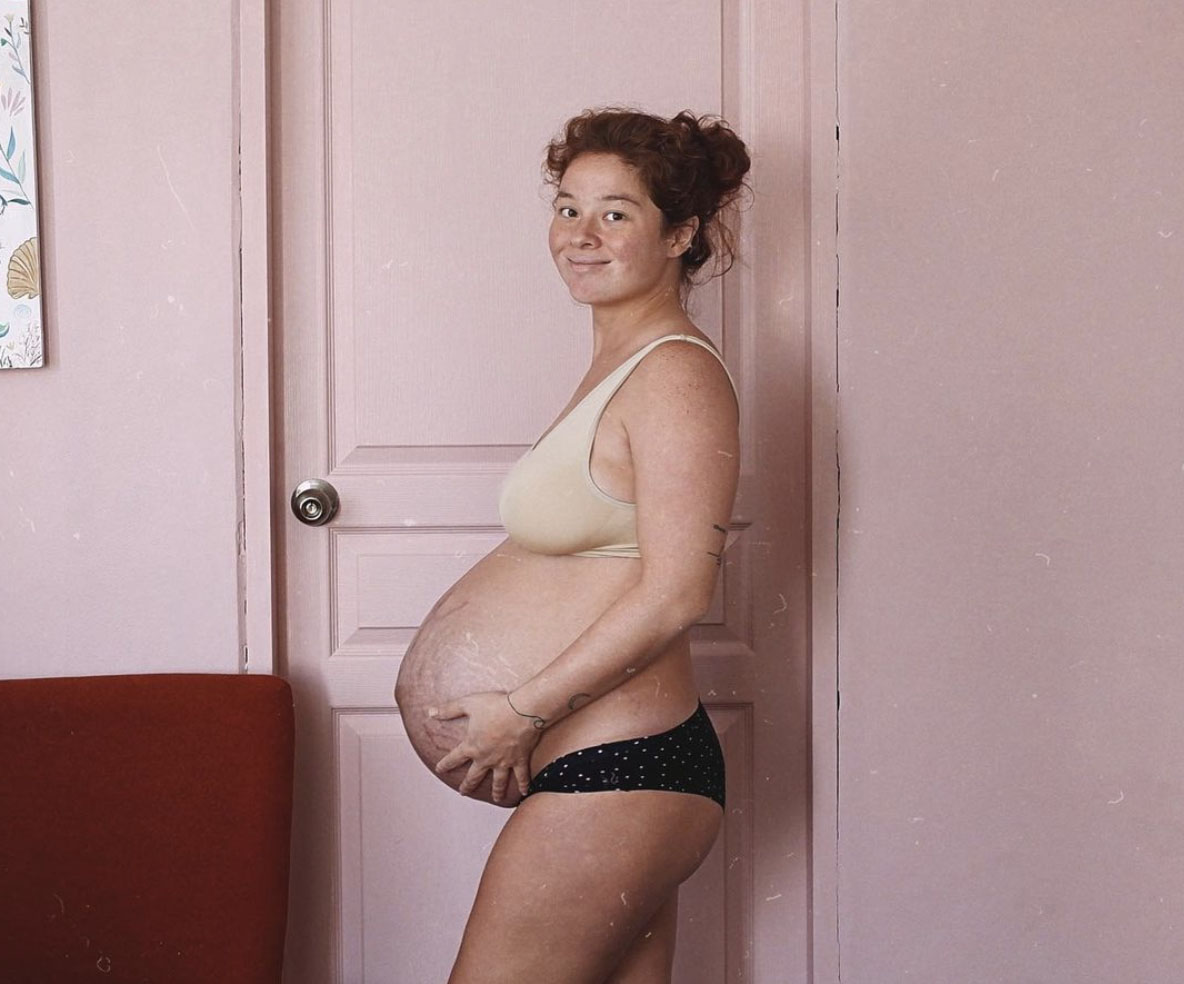 ADVERTISEMENT - CONTINUE READING BELOW
Andi Eigenmann has always been real on social media, and after giving birth to three beautiful children, that part hasn't changed one bit. While she admits that she still has her fair share of insecurities, Andi doesn't shy away from baring her imperfections and speaking up about body positivity. She once wrote on Instagram, "My appearance hasn't really changed, I'm very much aware of that. I admit to still having insecurities like everyone else. What changed is that I just got tired of hating my body. Now, I have come to accept myself for the way I am. Freckles, scars, stretch marks and all."
6. Jasmine Curtis-Smith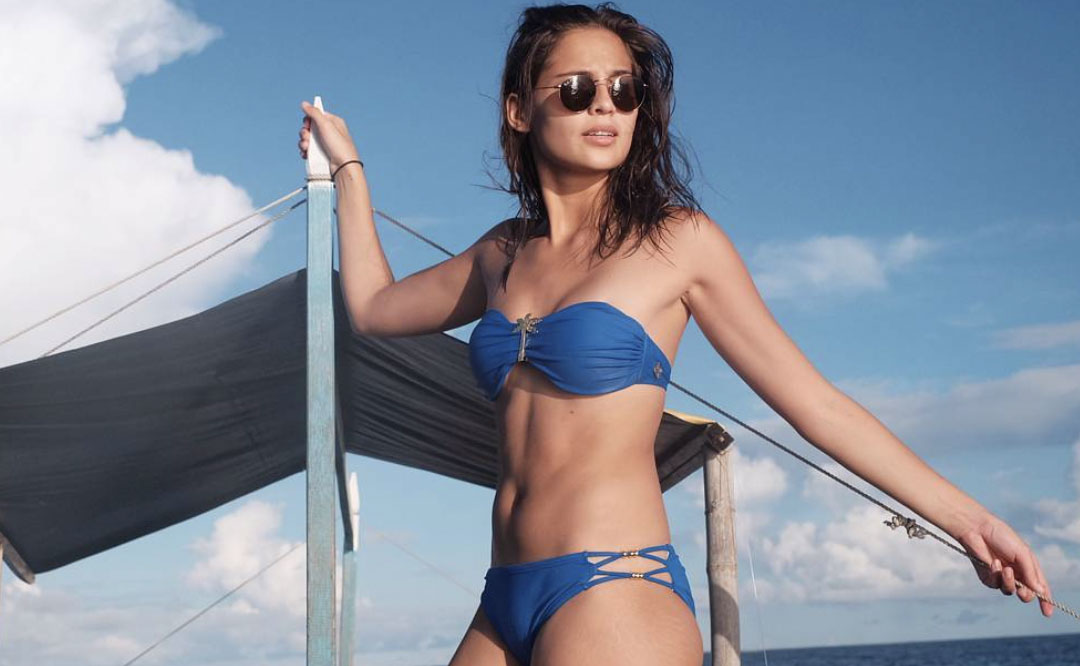 ADVERTISEMENT - CONTINUE READING BELOW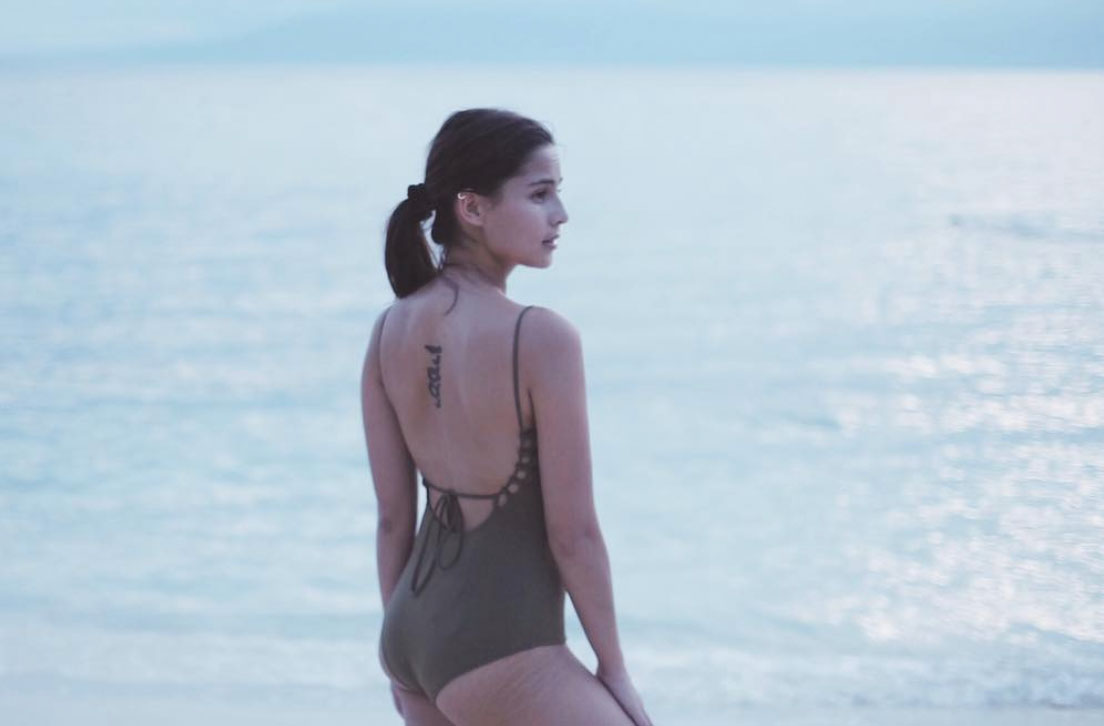 Another Filipina actress who loves the beach but doesn't mind posting photos of herself in swimsuit unfiltered is Jasmine Curtis-Smith, who once responded to a commenter on Instagram who questioned her about her stretch marks and accused her of blurring her photos to conceal them. To which, she replied, "I don't mind my stretch marks. They are part of who I am. No need for me to cover them up!"
ADVERTISEMENT - CONTINUE READING BELOW
7. Barbie Imperial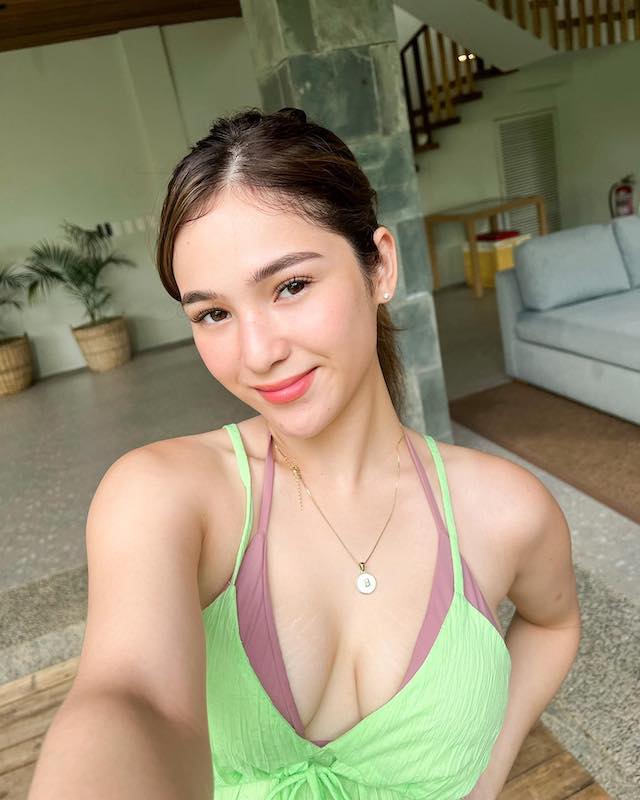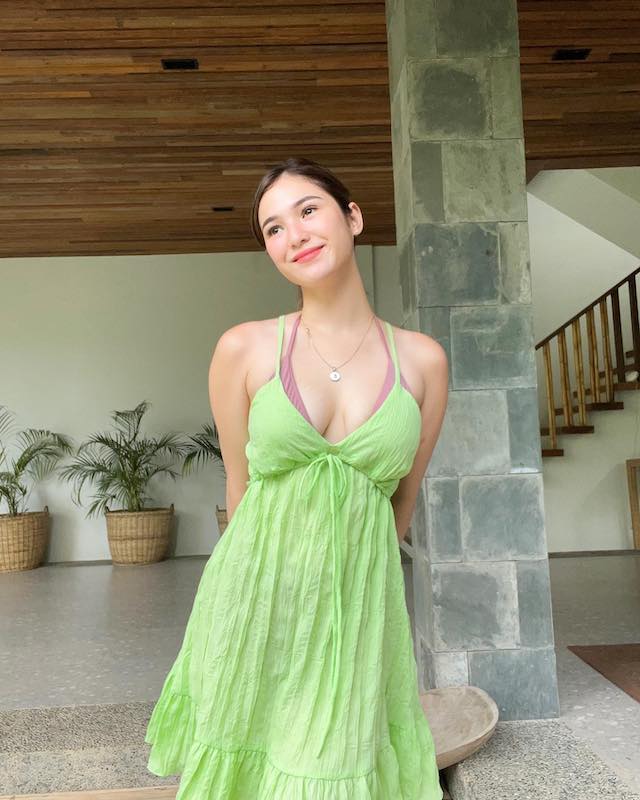 ADVERTISEMENT - CONTINUE READING BELOW
While some women are usually most conscious of having stretch marks on their lower region such as legs, tummy, and/or butt area, for Barbie Imperial, the tiger stripes on her chest used to be her biggest insecurity. It took her a while to finally embrace them, but this year, the young actress went viral when she shared a photo of herself in a green dress proudly flaunting her stretch marks. "I wanna show people na having stretch marks is not a bad thing, it's not even a flaw. Stretch marks are normal and they're actually beautiful," she explains.
8. Sarah Lahbati
ADVERTISEMENT - CONTINUE READING BELOW
As a public figure and a new mom, Sarah Lahbati admitted that she was initially embarassed of her stretch marks—and it's understandable given how the internet tends to be impossibly cruel to celebrities who they deem to be "imperfect." But how she went from trying to hide her post-pregnancy battle scars to flaunting them proudly in her swimsuit OOTDs on Instagram is truly the most inspiring! In fact, she now call them her "best tattoos," which remind her of her precious motherhood journey that brought her sons Zion and Kai to the world.
ADVERTISEMENT - CONTINUE READING BELOW
9. Coleen Garcia
ADVERTISEMENT - CONTINUE READING BELOW
Speaking of celebrity moms who are embracing their post-pregnancy stretch marks, Coleen Garcia—who has always been a #fitspiration—also had the most empowering post about her motherhood journey. One netizen couldn't help but ask, "Pano nawala yung stretch marks mo?" In response, the actress revealed that she actually hasn't made anything in attempt to get rid of them. "They're still here! The color just faded, but they're still kinda sunken. You can really only see them up close or in harsh lighting. Haven't done anything to treat them," Coleen said.
10. Pia Wurtzbach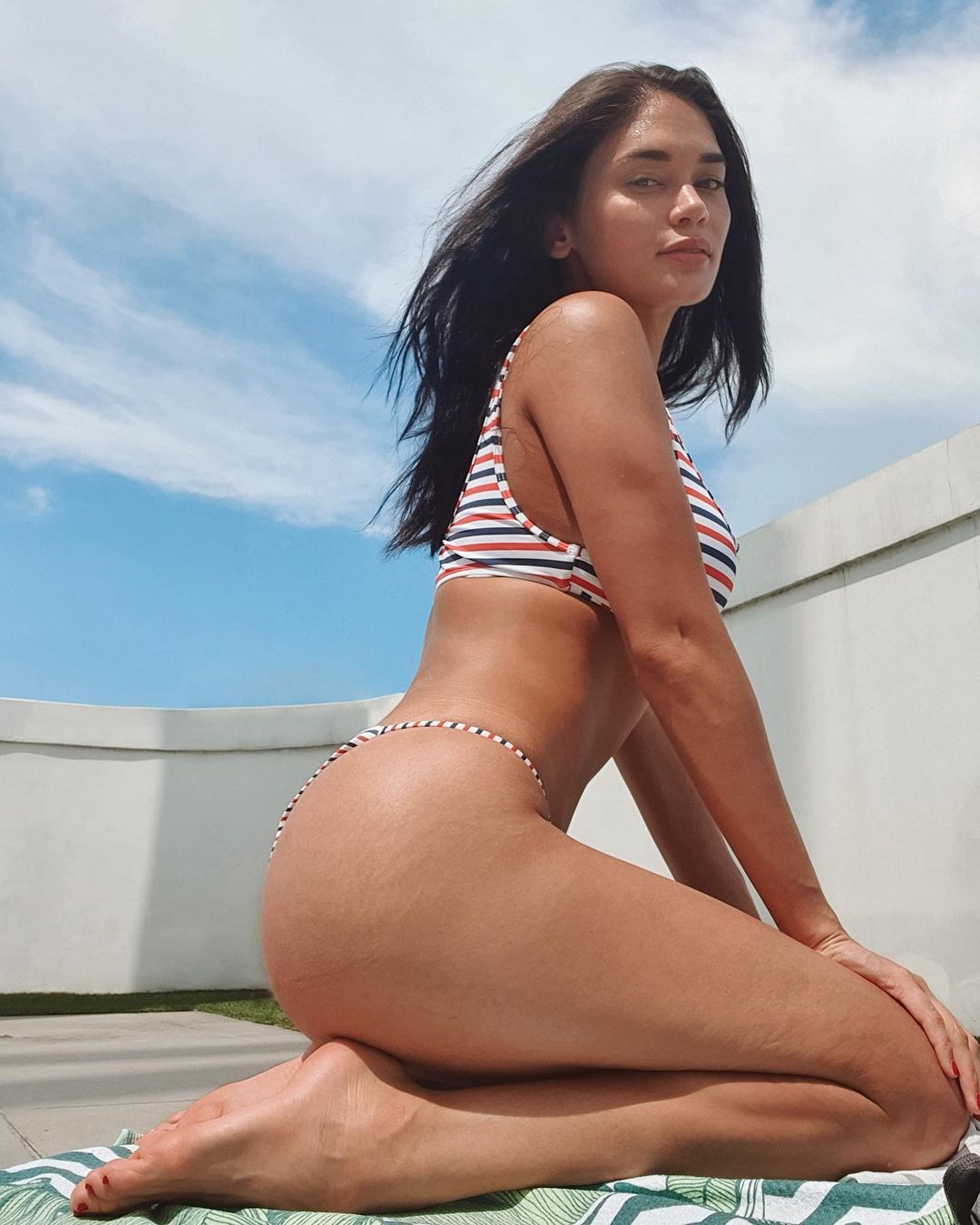 ADVERTISEMENT - CONTINUE READING BELOW
Former Miss Universe Pia Wurtzbach might seem like she's perfect, but even she admits to once feeling insecure about her stretch marks and cellulites. Today, she's now a strong advocate for body love. "We're more than a number on a scale, a filter on Instagram, or the opinion of other people," she wrote on Instagram, sharing an unedited photo of herself in a striped bikini that captures her "flaws."
"[I] was a bit hesitant to post this pic 'cause I've been called so many names over the years, but you know what, this body has carried me through life, and I will honor it—cellulites, jiggles and all." What a queen!
Related Stories from Preview.ph
Hey, Preview readers! Follow us on Facebook, Instagram, YouTube, Tiktok, and Twitter to stay up to speed on all things trendy and creative. We'll curate the most stylish feed for you!