Despite how it looks, that little red tube everyone's been raving about is not lip balm. It's actually paw paw ointment, a cult classic from Australia that does more than just give your lips a bit of slip. So how come it's getting so many stellar reviews? Read on and find out below!
What is paw paw and where does it come from?
The main ingredient for paw paw ointment is fermented papaya. On its own, papayas are rich in antioxidants, vitamins, and minerals that have several health benefits when consumed. But when fermented, the fruit gains antibacterial and antimicrobial properties that help heal skin issues when applied topically.
The discovery of fermented papaya's benefits is famously attributed to Dr. Thomas Lucas, an Australian doctor who created the Lucas' Papaw Remedies ointment over a hundred years ago to treat his patients.
Oh, and in case you're wondering, paw paw and papaw are in fact alternative names for papayas!
What is a paw paw ointment?
There are many variants of paw paw ointments, therefore different ingredients are mixed with the fermented fruit. The famous Lucas Papaw Ointment contains pharmaceutical-grade petroleum jelly and gum balsam, while other brands replace petroleum jelly with beeswax and other plant-derived oils for anyone who isn't a fan of it.
Dr. Pawpaw's version, for example, contains aloe vera that helps soothe the skin. On the other hand, Real Paw Paw's ointment has beeswax, calendula, and sunflower oil to aid in moisturizing. Whether you want to avoid petroleum in your ointment is completely up to you!
ADVERTISEMENT - CONTINUE READING BELOW
How do you use paw paw ointments?
Generally, it's used as an all-over balm for your everyday skin needs. Below, we gathered seven common uses for this famous salve:
1. Lip treatment
Paw paw ointments are famous for healing chapped lips, making it a fantastic lip treament. However, it's not necessarily the most moisturizing product out there, since a lot of variants contain petroleum jelly, an occlusive ingredient that seals in moisture but doesn't really provide any. (Don't let the slippery feel deceive you)
For best results, choose an ointment without petroleum jelly or simply layer your regular lip balm under the ointment to keep your lips from drying out.
2. Remedy for dry skin
If your skin is prone to dry patches, a layer of paw paw can soften rough areas and provide temporary moisture. You can apply it over your body lotion to protect areas that are more prone to dryness, like your knees and elbows.
3. Relief cream for eczema
Speaking of soothing dryness, paw paw is a must-have for those who suffer from eczema. Applying the ointment to flare-ups can instantly soothe the area and calm down redness and bleeding. That said, the relief it provides is temporary, so consult your doctor for a treatment that will work best for you.
4. Ointment for wounds, sunburn, insect bites, rashes, etc.
To address the skin issues above, your skin needs relief from dryness and protection against harmful bacteria. Paw paw ointments just happen to do both, so keeping a tube with you at all times will definitely come in handy.
5. Spot treatment
With its natural antibacterial properties, many have tried to use paw paw ointment as an acne treatment. Users at acne.org share that applying the ointment over acne helps reduce scarring and redness during and after a breakout.
If you're concerned about the petroleum jelly in the ointment clogging your pores, don't be. Petroleum jelly is generally non-comedogenic as its molecules are way too big to actually absorb into your skin and clog pores.
ADVERTISEMENT - CONTINUE READING BELOW
6. Cuticle/nail moisturizer
For brittle nails and dry cuticles, try using paw paw as a nail mask to treat your digits. This will keep them moisturized and less prone to breakage and peeling.
7. Highlighter
Ever heard of using regular petroleum jelly as a highlighter? Well, your tube of paw paw can do that, too. Apply the ointment to the high points of your face when in a pinch to achieve a natural glow.
Shop for a tube below!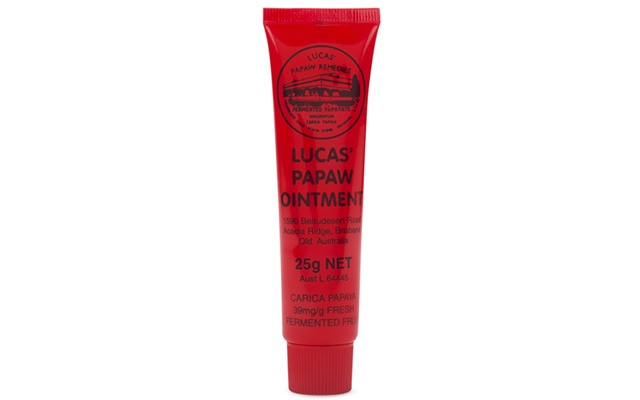 IMAGE Beautylish
LUCAS' PAPAW REMEDIES Ointment, P450, Seek the Uniq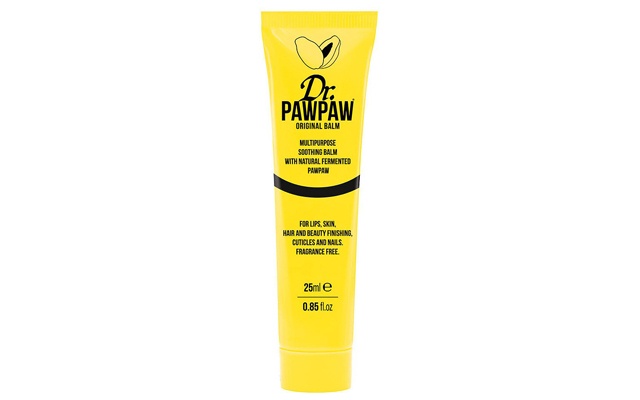 IMAGE Beauty Bar
DR. PAWPAW Multi-Purpose Balm, P575, Beauty Bar
Related Stories from Preview.ph
Hey, Preview readers! Follow us on Facebook, Instagram, YouTube, Tiktok, and Twitter to stay up to speed on all things trendy and creative. We'll curate the most stylish feed for you!