Origins Mega-Mushroom Relief & Resilience Soothing Treatment Lotion has been chosen by the Preview team as the Best Toner product of 2019. This and 24 other products were reviewed by 25 real girls for this year's Preview Girls' Choice Awards to see if these products truly deserved their title. Ahead, licensed early childhood educator Sam Sison gives us her thoughts on the product:
The Product: Origins Mega-Mushroom Relief & Resilience Soothing Treatment Lotion
What It Is
It's a mushroom-infused light and soothing toner that claims to reduce redness in just one use. It's supposed to prep your post-cleansed skin prior to applying serum and moisturizer, too.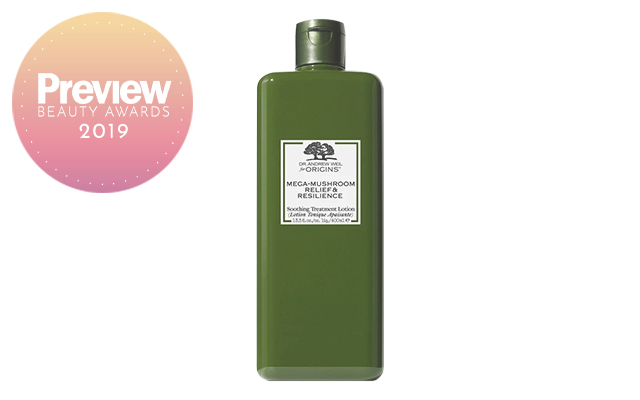 Current Condition
My skin type is combination to oilyto. My T-zone gets oily around the afternoon while the lower part of my cheeks and my chin run out of moisture from time to time. On top of this, my main concerns tend to be occasional breakouts and dullness, which is especially true whenever I'm under a lot of stress.
How I Used It
I am always in a rush; I usually just use a cleanser and then go straight to applying serum, moisturizer, and sunblock. On good days, I use a face mask. I'm not a frequent toner user since it's a skincare step I tend to skip. Plus, I haven't found the right product that matched my skin concerns, so I guess that's why I have kind of given up on using one already.
That said, when I was asked to review Origins' Mega-Mushroom Relief & Resilience Soothing Treatment Lotion, it took a while before I got into the habit of using it. While I'm not too well-versed in the world of beauty ingredients, I didn't find the need to research heavily about it. The product printed out at the back all the things I needed to know. It "reduces visible redness, restores resilience, and hydrates"—easy enough to understand even for a toner newbie like me! It also claims to be alcohol-free, pH-balanced, and made with all-natural ingredients. When given a whiff, the toner itself is easy on the senses, lacking traces of harsh-smelling chemicals. It has an earthy and floral scent, too. These features seem to be gentle, so it made me assume that it might complement my skin type easily.
ADVERTISEMENT - CONTINUE READING BELOW
I used the product after cleansing my face with micellar water to remove stubborn traces of makeup after washing. I deposited the toner onto my palms and patted it down onto my face. During mornings, I'd gently slap it on my face to induce blood circulation, as I was told by my older sister. I used the toner twice daily for over a month. This toner started my skincare routine every day; after which, I'd follow it with my serum, moisturizer, and tinted sunscreen.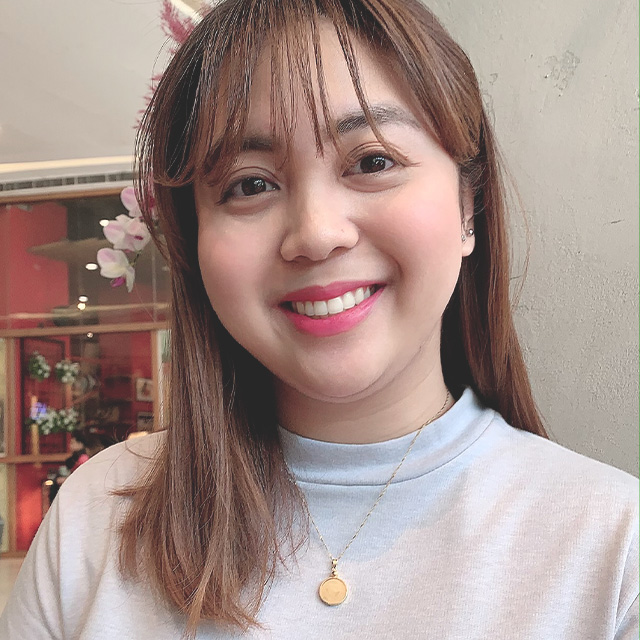 Conclusion
I am extremely surprised with this toner. In the morning, I usually have visible redness, especially around my nose. But everytime I would pat down the product, the redness would immediately subside, and I wouldn't need to apply concealer to hide it anymore.
I've also been stressing out over work lately and have been quite sleep-deprived. But my skin didn't show traces of tiredness (well, except for eyebags); I think the toner helped a lot in fighting the dullness. My skin seemed to have remained hydrated and plump as well. In fact, it has felt smoother, more supple, and healthly-looking! I don't even have to put on foundation anymore to even out my skin tone and complexion. After weeks of religiously using this toner, my skin texture has improved drastically, considering my poor sleeping habits and stressful activities.
Indisputably, I would recommend this product to those who have a similar skin type as mine, especially if you are after a no-fuss and hassle-free toner that easily gets absorbed in seconds. It's also recommended for those who are planning to try toner for the first time, since it's uncomplicated to use and will deliver evident results in a relatively short period of time.
ADVERTISEMENT - CONTINUE READING BELOW
*As told to Steph Sison
Related Stories from Preview.ph
Hey, Preview readers! Follow us on Facebook, Instagram, YouTube, Tiktok, and Twitter to stay up to speed on all things trendy and creative. We'll curate the most stylish feed for you!