Psst. Chef Bruce Ricketts is cooking up a storm of Mexican food at Mecha Uma this Thursday, and this Thursday only. June 25, from 4 p.m. till supplies last. Called La Chinesca (follow them on Instagram @lachinesca), the one-day food event promises to be chill, fun and laidback. You can either grab tacos and go, or stay and hang, said Preview's Jae Pickrell (Ricketts' main squeeze). "Bruce's first love is Mexican food, so it's like he's going back to his roots," she told Style Bible.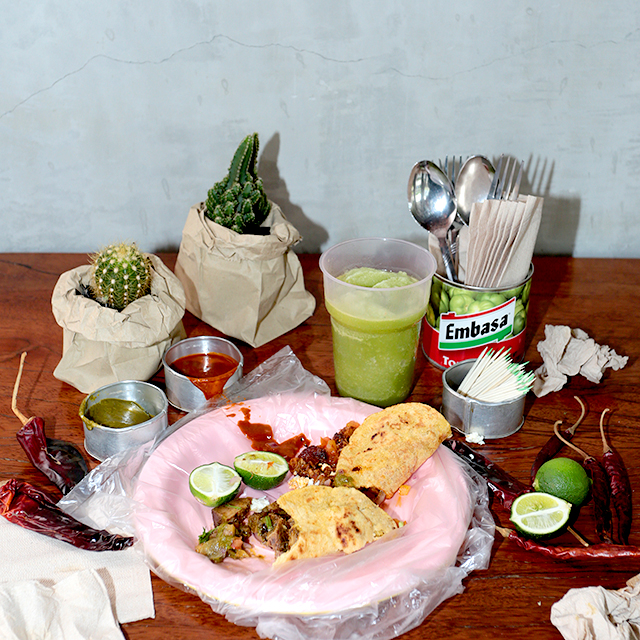 ADVERTISEMENT - CONTINUE READING BELOW
Check out the menu below!
LA CHINESCA EN MECHA UMA
Bruce Ricketts does Mexican
Thursday, June 25, 2015 only
CONTINUE READING BELOW
Recommended Videos
4pm till late
Mecha Uma, 25th St., BGC
@lachinesca
#lachinesca
- TENTATIVE MENU -
CEVICHE, TOSTADA Y MAS
Ceviche 280
Shrimp, tomato, onion, local chili, cilantro, lime, crunchy shrimp heads
Tostada 260
Spanish mackerel, nuoc cham, cucumber, radish, avocado
Aguachile 290
Salmon, jicama, spicy lime water, corn and pineapple pico, puffed rice
Arroz con Pollo 320
Beer broth and chicken, peppers, vegetables and salsa fresca
TACOS
Fish Taco 135
Beer-battered local snapper, cabbage, salsa fresca, crema
Chorizo con Papas 110
Chorizo with potato, rajas and avocado
Lamb Barbacoa 140
Slow-roasted lamb, corn and pineapple pico, salsa verde and onions
Carnitas 110
Pig head and belly confit, pibil-style, cracklings, cilantro
Buche 100
Stewed and griddled tripe, cilantro, pickled onions
Camaron con Queso 150
Shrimp sautéed in chile, sofrito, chipotle, caramelized cheese, avocado
Birria de Res 120
Beef stewed in dried Mexican chile, pickled onions, birria sauce
ADVERTISEMENT - CONTINUE READING BELOW
Lengua 130
Seared beef tongue, salsa verde, onions
Tinga de Pollo 120
Chicken stewed in smoky chipotle, quesong puti, kamias, onion
COMBO
3 tacos of your choice for 350
Photographed by Yayay de Castro