Full disclosure: Prior to this review, I wasn't really a fan of eyelash extensions. I've only tried them once and that was years ago when they were still pretty new in the beauty scene, and quite frankly, I did not like them at all. Sure, they made me look like I woke up with makeup on, but most of the time they were just heavy and uncomfortable and felt as if I had feathers blocking my view. It also didn't help that there are way too many horror stories on the internet involving eyelash extensions gone wrong. So as you can probably guess, I never booked another session after that…until I decided to give NÉW Lounge a try, that is.
What It Is: NÉW Lounge's eyelash extensions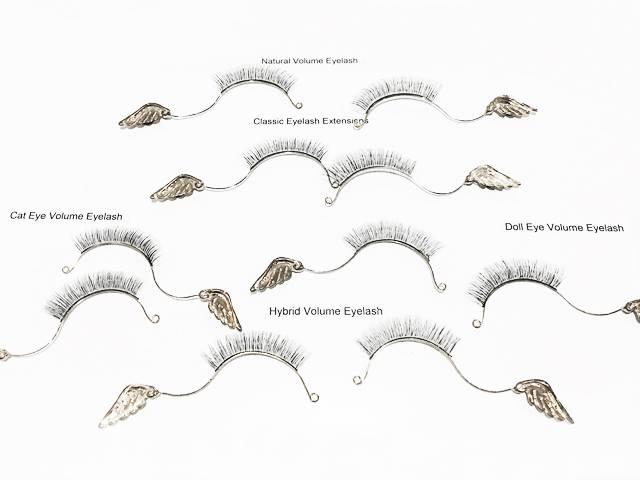 ADVERTISEMENT - CONTINUE READING BELOW
NÉW Lounge Eyelash Extensions, price starts at P1500, branches located in Las Piñas, Alabang, and Quezon City
Current Condition
As I've mentioned above, wearing eyelash extensions wasn't my cup of tea. But that doesn't mean I don't like having my peepers dolled up and looking wide awake. My daily makeup routine, in fact, always includes an eyelash curler and my favorite mascara. And because I'm not really into applying eyeshadow and colored liner (save for that occasional winged flick), fluttery lashes have easily become a part of my go-to beauty look.
That said, despite how I initially felt about eyelash extensions, I have to say that I was really intrigued when I first heard about NÉW Lounge—unlike your average salon that offers synthetic eyelash extensions, NÉW Lounge makes use of anti-bacterial sable hair that's "thinner and softer than silk, has natural gloss or shine, and is considered the most premium among all eyelash hair types." Needless to say, I just had to book an appointment and try these new-gen eyelash extensions myself.
CONTINUE READING BELOW
Recommended Videos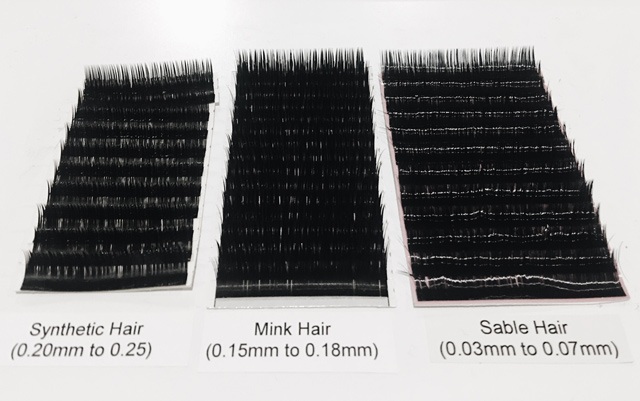 The evolution of eyelash extensions: NÉW Lounge uses sable hair, which is significantly thinner and softer compared to synthetic and mink hair.
How the Process Went
I went to the QC branch along Sgt. Esguerra Ave., which is also NÉW Lounge's first branch in the north. The place looked clean, cozy, and had a welcoming yet private feel to it. Overall, it gave a nice first impression, which was a really big deal to me since I'd be entrusting my eyes to them—because if you must know, I would've bolted instantly if it looked like a sketchy salon.
ADVERTISEMENT - CONTINUE READING BELOW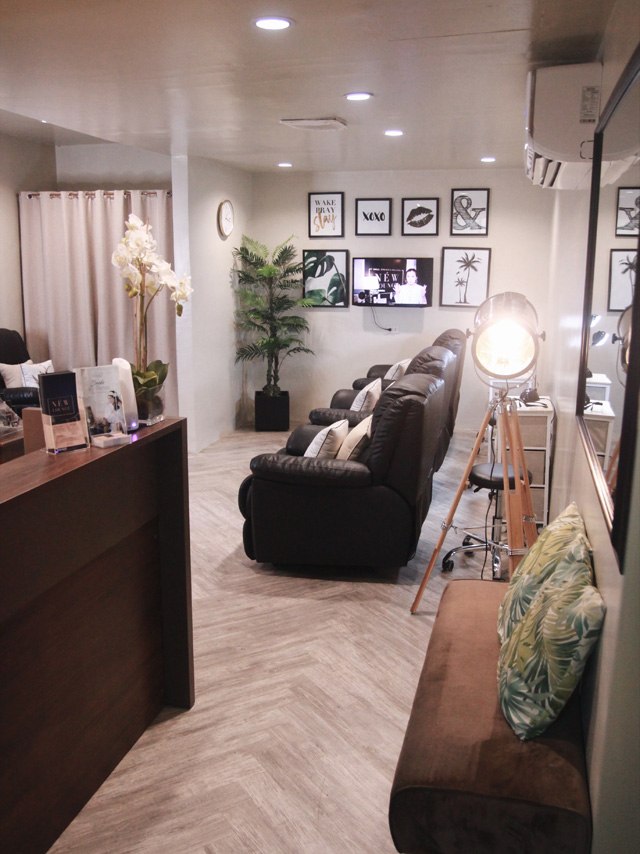 IMAGE Courtesy of NEW Lounge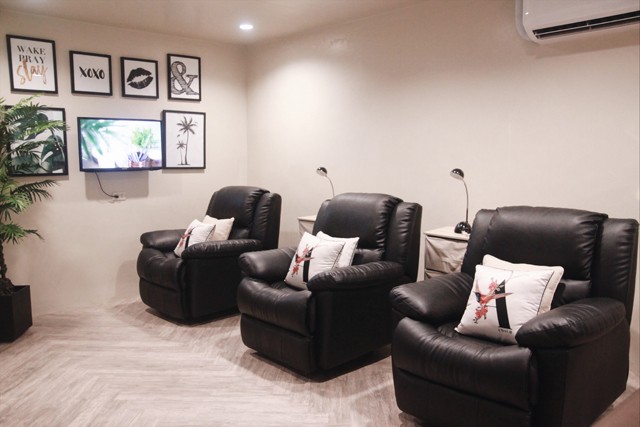 ADVERTISEMENT - CONTINUE READING BELOW
IMAGE Courtesy of NEW Lounge
I was told that the eyelash specialists at NÉW Lounge undergo at least two months of training before they're officially deployed to a branch. They're trained not only to master the art of applying eyelash extensions, but also to assess each client as to which type of lashes would suit her best. The first thing I did was to fill up a form, which contained mostly health-related questions such as if I had any allergies. During my assessment, I mentioned that I wanted the end-result to look as natural as possible, as if I just put mascara on. I know some girls prefer dramatic lashes that mimic the effect of falsies, but personally, I want mine to still look like my own lashes but better.
To achieve the look, they recommended the Natural Volume Eyelash semi-full set and a mix of C-curl 8mm and 9mm lashes. 8mm is the shortest size they have (longest is 12mm), and they usually recommend it to their chinita clients. I don't classify myself as one, but since the look I was vying for was natural yet still dolled up, a combination of 8mm and 9mm was just what I needed.
ADVERTISEMENT - CONTINUE READING BELOW
Application-wise, the entire process took a little over an hour. The lash specialist started by removing my mascara, and then she proceeded to applying the lashes one by one—and in case you're wondering, nope, it didn't hurt. In fact, I was even asleep for the most part. When the lash specialist told me we we're done, I was pleasantly surprised by how light the extensions felt, almost as if I wasn't wearing anything at all. My eyes felt normal, I kid you not—if she didn't hand me a mirror to show me how I looked, I wouldn't have believed I was already wearing lash extensions.
ADVERTISEMENT - CONTINUE READING BELOW
And the result? Well, you can see it for yourself below: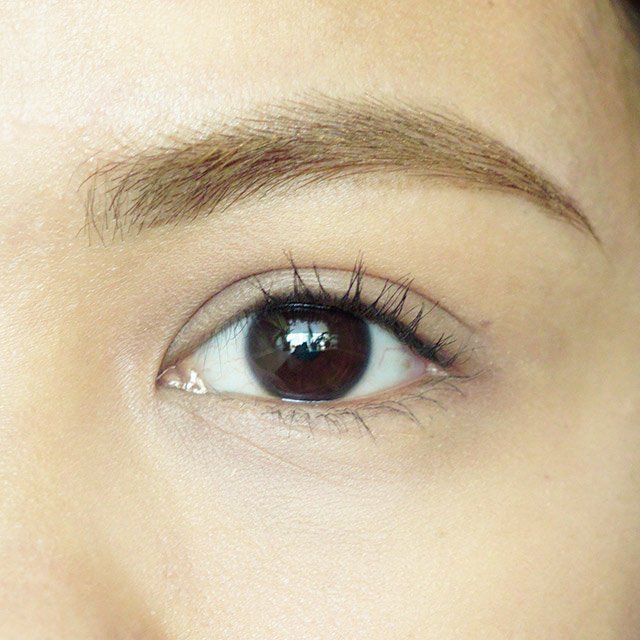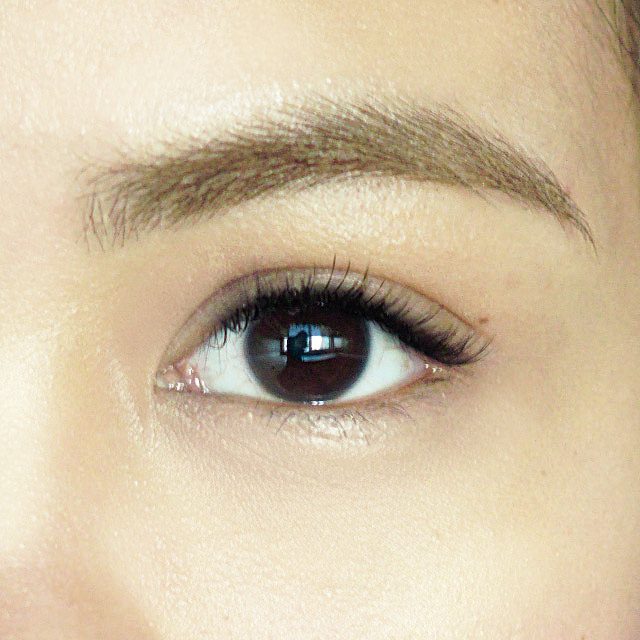 Before and After
ADVERTISEMENT - CONTINUE READING BELOW
The "before" photo shows me wearing mascara. This is how my lashes typically look like on a good day after I've spent at least 15 minutes on them. As for the "after" photo, I took it the day after my session at NÉW Lounge—they're now fuller and more doll-like. The extra volume also makes it seem like I'm wearing eyeliner since my upper lashline is now relatively thicker and darker. I love how it still looks natural, though, like I just happened to be #blessed with fuller lashes.
Conclusion
NÉW Lounge's eyelash extensions can last up to six weeks, if properly taken care of. I was told not to wet them for the first 24 hours. I also need to avoid oil-based eye makeup, which is not a problem for me since I don't like applying eyeshadow, anyway. (And with these eyelash extensions, my eyelash curler and mascara have practically been rendered useless.) Other than that, sleeping with my face down and rubbing my eye area are the other two things I need to avoid to help the eyelash extensions last longer.
ADVERTISEMENT - CONTINUE READING BELOW
NÉW Lounge recommends going back for a touch-up every two weeks, too, which will only set you back P500 as opposed to getting a new set. In my case, it's been two weeks since I got my eyelash extensions done—I've already noticed a few lashes fall off, but I think they still look pretty good. I've gotten a number of compliments about my lashes and most of them thought I just had mascara on, which was exactly what I was going for.
Overall, I'd totally recommend it if you have sparse lashes that could use more volume—or, you know, if you just want to look and feel #extra!
You may visit NÉW Lounge at the following branches: in Las Piñas at Unit E-1 Ground Floor, Emerald Green Building, C.V. Starr Avenue, Pamplona Dos; in Alabang at Unit 310 3/F Admirality Realty Corp. Bldg, 1101 Alabang-Zapote Road; and in Quezon City at 2F, Courtyard Bldg., Sgt. Esguerra St., South Triangle. For more information, follow them on Instagram @newlounge.ph.
ADVERTISEMENT - CONTINUE READING BELOW
Related Stories from Preview.ph
Hey, Preview readers! Follow us on Facebook, Instagram, YouTube, Tiktok, and Twitter to stay up to speed on all things trendy and creative. We'll curate the most stylish feed for you!