For most of my life, having curly hair made me feel like I was always the odd one out.
In my family, you either have straight or wavy hair, never full-on ringlets like mine. I was the only one who came out looking like orphan Annie, as my grandma likes to say—afro and all. Heck, even my older brother has straight hair. The only other person I knew with full-on curls was my mom.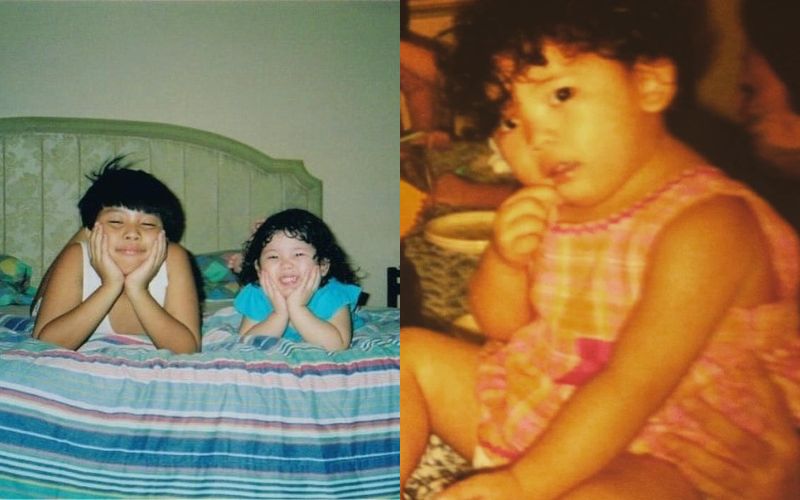 ADVERTISEMENT - CONTINUE READING BELOW
Honestly, before I got into elementary, I never really saw anything wrong with my appearance. But you know how kids can be, with their unfiltered thoughts and brash honesty. My classmates would say things like, "Mukha kang Sto. Nino" or call me a "curly-haired witch." That triggered my realization that, "Oh, I was different," and not in a quirky, manic-pixie-dream girl way, but in a "Oh my god, I'm a freak" way. After all, here in the Philippines, Asian beauty standards favored those with straight hair and fair skin. I guess I checked one box but was lacking the other, so I'd get comments like, "Mas maganda ka sana kung straight yung buhok mo."
Since then, I never let my hair down in school. While my straight-haired friends would always have their hair flowing freely, mine would either be tied up in a high ponytail or wrapped in a tight bun. Whenever I did get that impulse to say "whatever" and let my hair down for once, I'd instantly regret it and would constantly worry about what other people thought. It didn't help that some teachers would tell me to tie my hair back up because it looked more "proper," as if having curls made me look dirtier. To make things worse, I even had a high school boyfriend who told me he'd pay me to get my hair rebonded because he thought I'd look prettier if I had straight hair—I know, what a prick, right? I broke up with him a month after that.
These were the instances that made me hate my hair. Adding fuel to the fire, I had no idea how to take care of it either. I'd brush out my hair constantly to try and get it to look neater, but it only made my hair frizzier (curly girls know the struggle). Whenever I'd get a haircut and I'd try to ask salon hairstylists for advice, they would constantly coerce me to just get my hair rebonded—as was the trend back in the early 2000s to 2010s—but my mom would always quickly interject, saying, "No, don't straighten her hair."
I never really understood it, but my mom has always been adamant about me never getting my hair rebonded. She would also always remind me to stop letting stylists flat iron my hair. True story: I once asked the hairstylist during my sixth grade graduation pictorial to straighten my hair, and she wasn't happy about it. But I was. People kept saying how nice my hair looked that day with it straightened. Looking at it now, it doesn't feel like me at all. But at the time, I wished I looked that way always.
ADVERTISEMENT - CONTINUE READING BELOW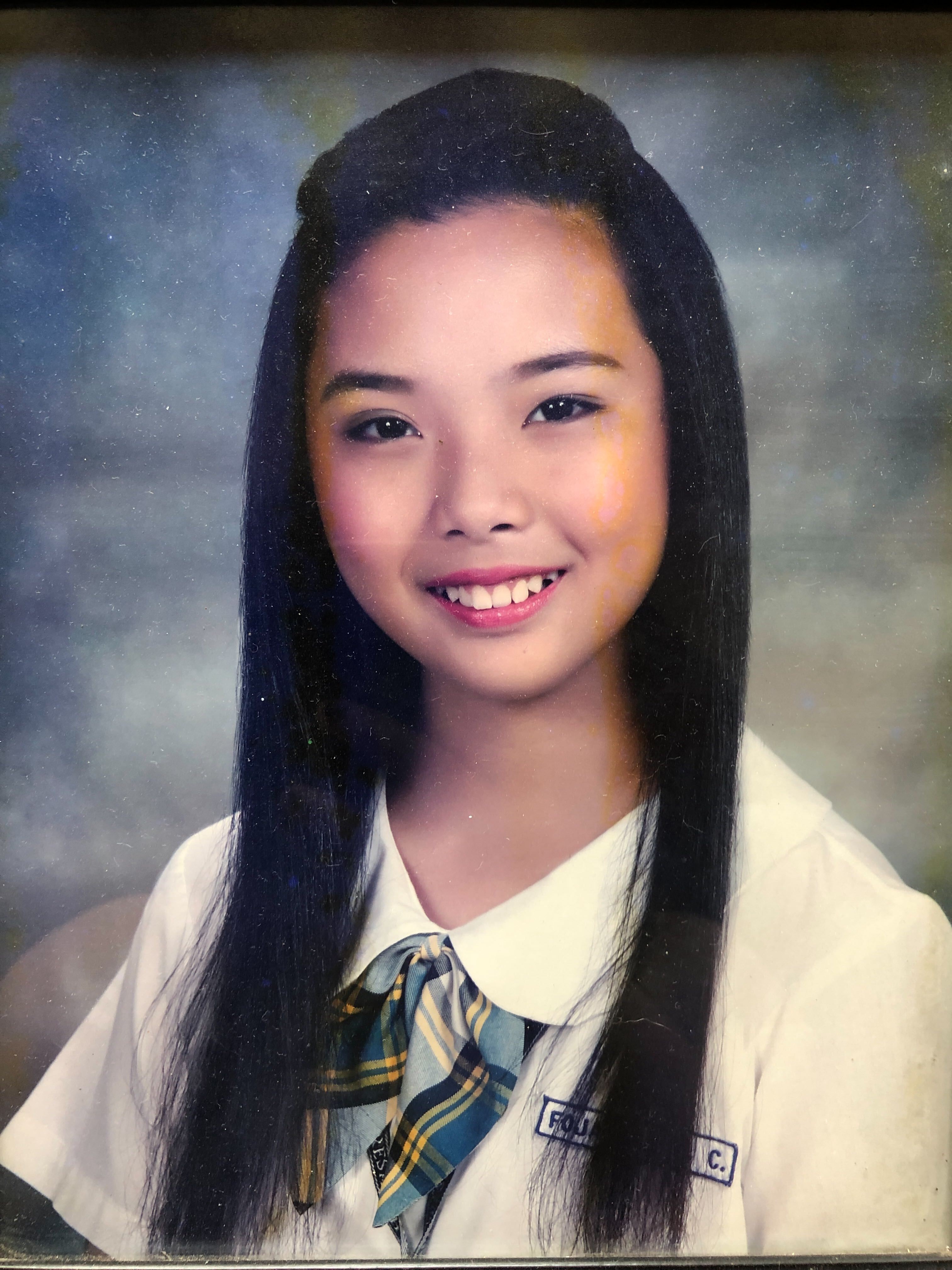 Whenever I asked my mom why I couldn't have my hair rebonded, she would always say, "Ang ganda ganda kaya ng curls mo." Back then, it frustrated me because I didn't agree with her. All I wanted was to fit in, to have straight hair like majority of the people around me.
ADVERTISEMENT - CONTINUE READING BELOW
It wasn't until I graduated from senior high and went to college that the Curly Girl Method became the trend. One of my college friends invited me to join a Facebook group called Curly Girl Philippines. It was a community of fellow curly-haired girls sharing their struggles on embracing their natural curls and tips on how to get their locks in the best condition possible. My feed would be bombarded with photos of gorgeous Filipina women proudly showing off their voluminous manes. Suddenly, curly hair was in.
That was the moment I decided: Rather than dreaming of having silky straight locks, maybe I should start focusing on taking care of my naturally curly hair instead.
When I learned how to fully care for and embrace my natural curls, the people around me started echoing what my mom's been trying to make me realize all along. Every time I'd go to events or shoots, strangers, celebrity hairstylists, and even artistas I encounter in my line of work would compliment my hair. Ironic, isn't it? The one thing that made me feel like an outcast growing up was now what made me stand out.
ADVERTISEMENT - CONTINUE READING BELOW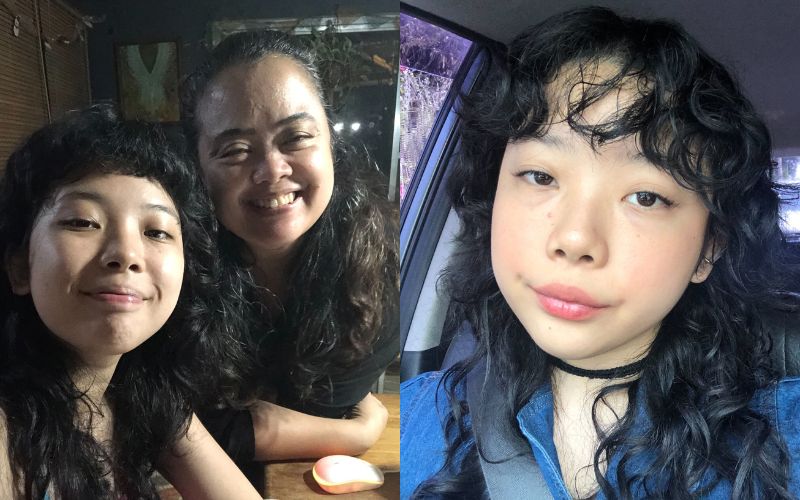 Whenever people would ask me if my hair was natural or if I got it permed, I now happily tell them, "It's genetics," and that "I got it from my momma." Now I thank my mom every day for the genes she gave me.
So thanks, Mom—not only for my curly hair, but for constantly dissuading me to get my hair rebonded and always reminding me that I don't need it anyway.
ADVERTISEMENT - CONTINUE READING BELOW
And if you're a curly-haired girl struggling to embrace your natural curls, let me give you the same advice that my loving and well-meaning mother always told me: Do not rebond your curls. Embrace them. Take care of them. They're beautiful, and you are, too—even without the rebond.
Related Stories from Preview.ph
Hey, Preview readers! Follow us on Facebook, Instagram, YouTube, Tiktok, and Twitter to stay up to speed on all things trendy and creative. We'll curate the most stylish feed for you!