Doing your makeup for video calls definitely requires less effort than say, getting glam for an IRL event. With the forgiving nature of technology, it's simpler to look presentable through a lens. Taking into consideration blurring filters, lighting set-ups, and camera quality (or the lack thereof), these are just some of the factors that help us look our best on-screen without the need for a full face.
Meanwhile, makeup in real life registers very differently compared to photos and videos. We also have less control over lighting and angles, so it's always a good idea to adjust your methods, particularly if you want to keep your makeup as natural and flattering as possible.
If you need tips, TikTok content creator Janica Bayangos (@janibiii) has you covered. In a video, she shares awesome tips on achieving a "no-makeup" makeup look so that it looks good IRL!
Best Makeup Tips for Flattering Makeup In Real Life
1. Focus on your skin prep.
An important first step before applying your base products is skincare! It's important to use hydrating products that moisturize the skin and relieve dry patches that may cause an uneven base or cakey application. Follow up with an illuminating primer if you can since it's a great way to keep your complexion smooth and dewy all day!
2. Use your fingers when applying products.
Don't own any makeup brushes? No problem! For things like blush and concealer, using your fingers will work just fine when trying to achieve that natural look. The warmth from your hands melts makeup into your skin, effectively blending products and getting that seamless effect. Just don't forget to make sure they're clean before touching your face!
ADVERTISEMENT - CONTINUE READING BELOW
3. Less is more!
For a natural look, it's important to keep it light with the products. You might be tempted to layer your foundation or concealer to cover up any imperfections, but if you're not careful with your layering, they can appear unnatural. A little goes a long way, so don't be afraid of having spots or breakouts peek through your makeup—in fact, it's what will make your look more effortless!
But if you're a full coverage kind of gal but still want to use less product, try letting your base makeup sit on your skin before blending. Doing this technique allows the product to adhere to the skin better and results in better coverage.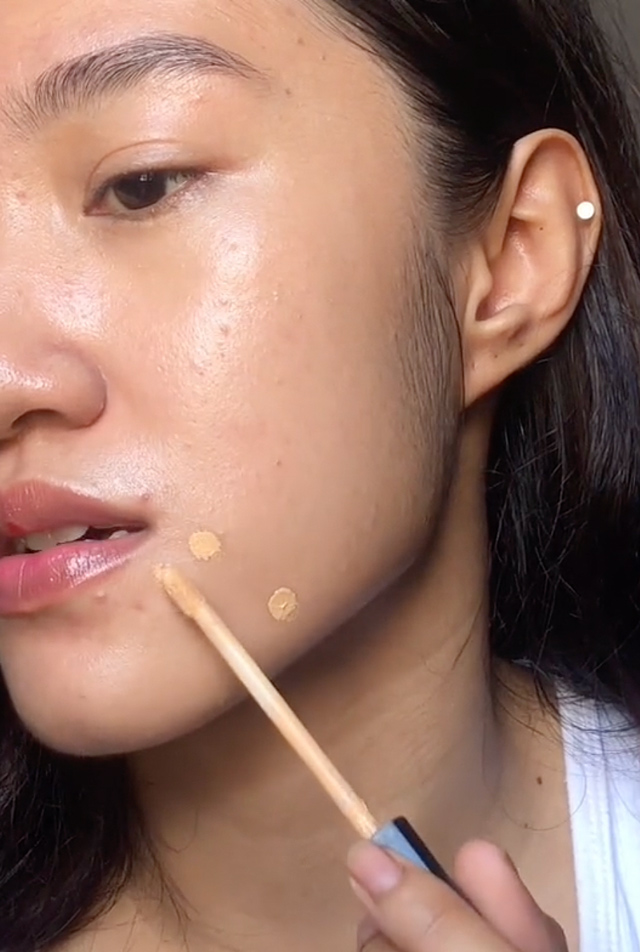 4. Dab—don't swipe.
When in doubt, dab it out! Although it may take a bit more time, dabbing on products like blush can work wonders! Dabbing is more gentle on the skin as well since you aren't dragging it harshly. Plus, it doesn't cause your base makeup to move around so you can maintain an even coverage! When dabbing products on, you can also expect a more vivid color payoff for your makeup as swiping them can disperse the product too much. According to Janica, lipstick in particular looks more flattering when dabbed on because it doesn't emphasize the lines in that area.
5. Use a cream highlighter.
While cream products are the way to go when opting for a natural look, it's especially vital for highlighters. Although any highlighter tends to accentuate textured skin, dry powder formulas with chunks of glitter in them can enhance it even more. For Janica, it's better to stick to a no-fuss, glitter-free cream product as they're more forgiving and can help you attain the natural glow you're going for.
ADVERTISEMENT - CONTINUE READING BELOW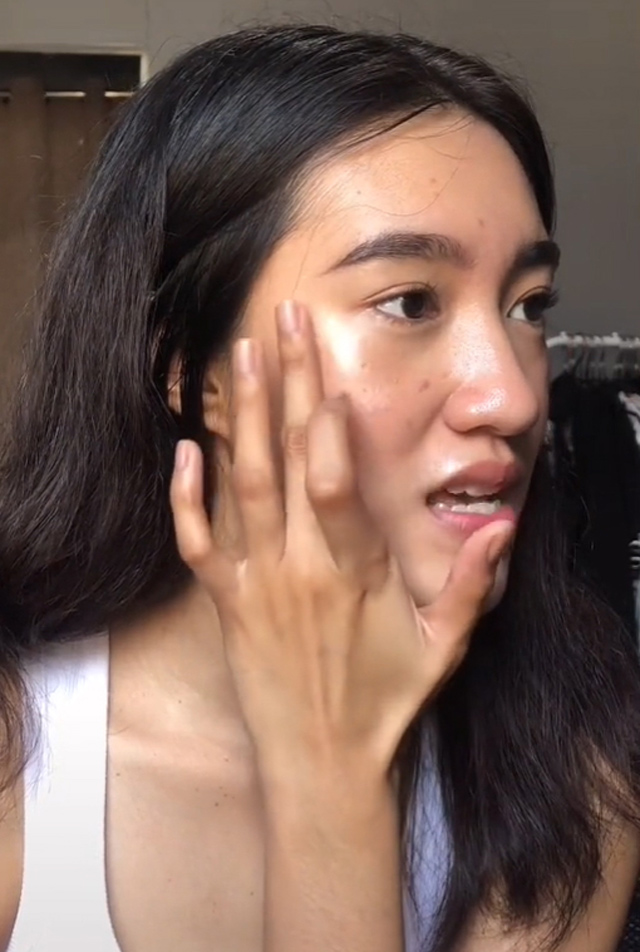 Watch Janica's original TikTok below to see the final look!
Related Stories from Preview.ph
Hey, Preview readers! Follow us on Facebook, Instagram, YouTube, Tiktok, and Twitter to stay up to speed on all things trendy and creative. We'll curate the most stylish feed for you!