In case you missed it over the weekend, Nadine Lustre has finally addressed plastic surgery rumors regarding her nose once and for all.
In the most recent upload of Aivee Day, the official YouTube channel of celebrity dermatologist Dr. Aivee Aguilar-Teo, the 27-year-old actress gamely responded to assumptive statements about her for an episode entitled "Up Close and Personal with Nadine."
One statement reads, "Nadine had Rhinoplasty. Believe it or not?" To which, Nadine asked back, "Why do people keep insisting that I had my nose done?"
"You know, doc, I feel like it's the puberty," Nadine answers, sounding exasperated by the issue. "It's real!"
At this point, Dr. Aivee chimes in, saying, "I believe Nadine. I mean, I should know. I'm her doctor!"
Nadine also expressed her confusion as to why people won't stop commenting about her nose. "I really don't understand. You know, people who keep on calling me retokada because they think I got my nose done. I really didn't get my nose done," the actress clarifies. "You can believe whatever you wanna believe, but I'm telling you now, I'm not lying to you that I've never had my nose done."
ADVERTISEMENT - CONTINUE READING BELOW
Dr. Aivee, who confirmed that Nadine did previously consult her about it, firmly mentioned that she believes Nadine doesn't need a nose job. The doctor explains, "I tell Nadine, 'You know, Nadine, you look good. I think your nose fits your whole look. I don't want it to look too strong. And I think you're just so beautiful as is.' So she did not do her nose."
Nadine also cited her loss of weight as one of the reasons why her nose has since looked more defined. "I feel like it's because I lost a lot of weight," she explains. "And of course, I grew older. Things like your facial features and everything about your body, it's more defined as you grow older."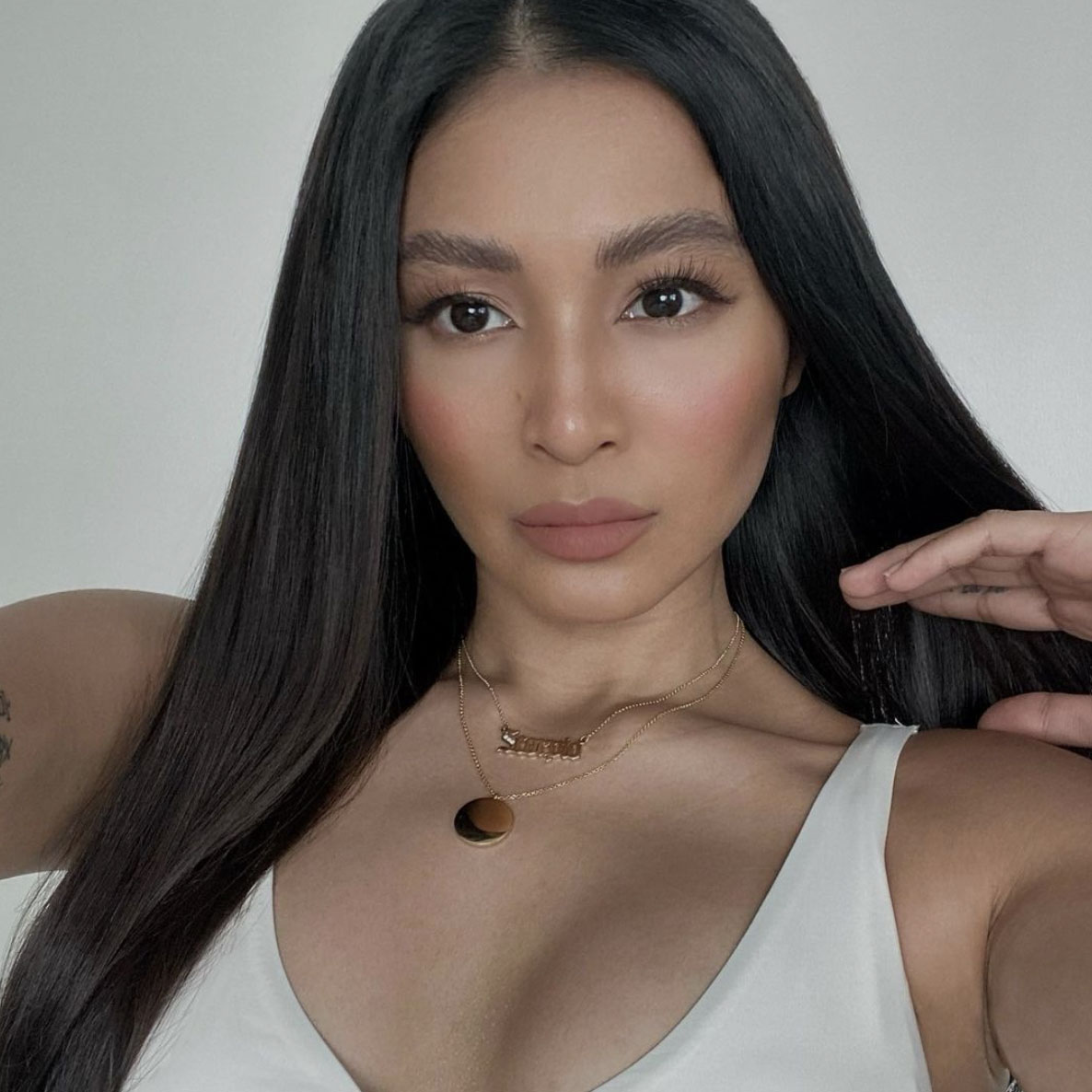 In addition to the ongoing beauty conversation between the actress and the doctor, Nadine also pointed out that she strongly feels that there is absolutely nothing wrong with a person who feels the need to pursue any kind of plastic surgery. She tells Dr. Aivee, "To be honest, one thing I really don't understand... Why is there such a stigma when it comes to plastic surgery?"
"I don't understand why people see it as a bad thing, and people use it against people who actually do it," she says, noting that "you can't really hate on a person who wants to improve how they look and wants to look good."
"I see it all the time! Like every time someone is on the news because they got something done. I mean, people are always bashing that person and saying, 'Ay retokada!' Why is it a bad thing? It shouldn't be a bad thing. If anything, it shouldn't be your business because they wanted to do it—it's their body."
ADVERTISEMENT - CONTINUE READING BELOW
We don't know about you, but we wholeheartedly agree! Spoken like a true queen!
Watch the full episode of Dr. Aivee Aguilar-Teo's conversation with Nadine Lustre below:
Related Stories from Preview.ph
Hey, Preview readers! Follow us on Facebook, Instagram, YouTube, Tiktok, and Twitter to stay up to speed on all things trendy and creative. We'll curate the most stylish feed for you!