The last step to getting ready for date night is always a few spritzes of perfume. It's like the icing on the cake, the finishing touch on any well-planned outfit. Some people would even feel naked without it, and we don't blame them—stepping out for the night without a vibe-setting scent sets the same kind of panic as wearing shoes that don't match.
So is choosing the right fragrance the occasion that crucial? Absolutely. If you're looking for a scent that oozes seduction, we have 10 you can shop below:
Seductive Fragrances for Women
1. Carolina Herrera Good Girl
Most of Good Girl's popularity might be credited to its sleek, stiletto-shaped bottle, but that's definitely not all to this perfume. It's the perfect balance of sweet, rich, and spicy, giving you a straight whiff of bergamot, tonka bean, and white florals at first spritz. It's as dark and elegant as it looks, so it's no wonder it's a crowd-favorite!
ADVERTISEMENT - CONTINUE READING BELOW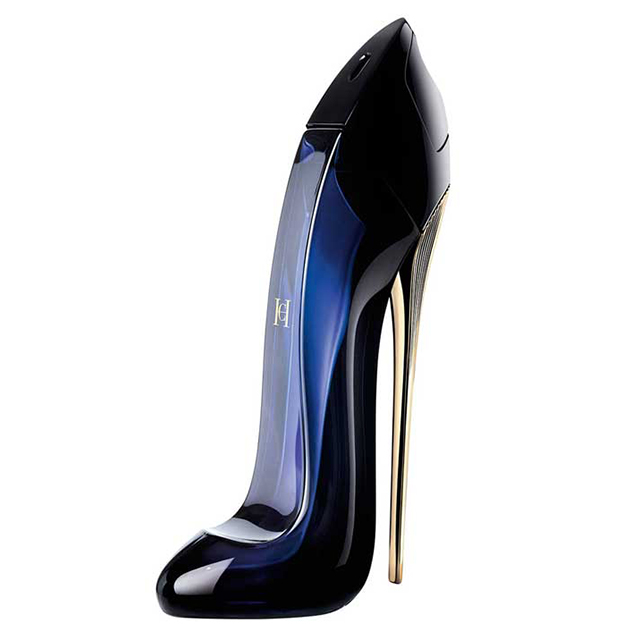 Good Girl Eau de Parfum, P8150, CAROLINA HERRERA, Rustan's
2. Maison Francis Kurkdjian Baccarat Rouge 540 Extrait de Parfum
Baccarat Rouge 540 is a compliment magnet already, but if you're looking for something warmer, richer, yet equally distinct, the Extrait version is exactly that. The bitter almond note here elegantly refines the EDP's signature musky warmth and takes it to the next level. Simply put, it's signature scent material, and you won't need more than three small spritzes to prove it.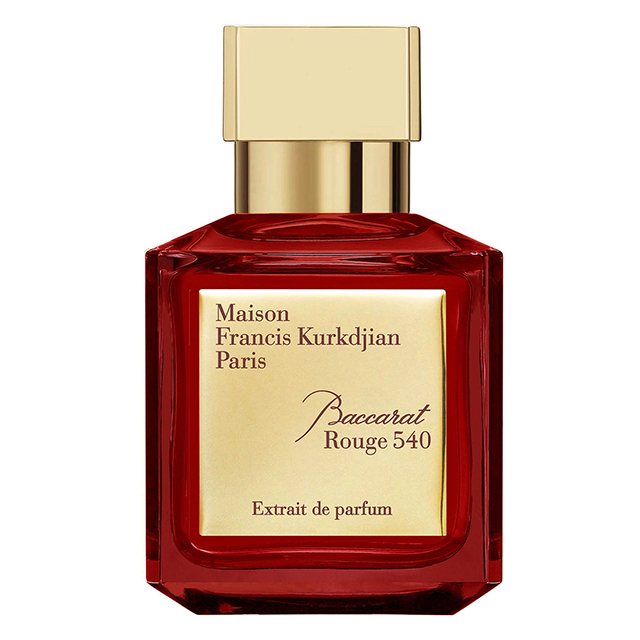 Baccarat Rouge 540 Extrait de Parfum, P22,950 (70ml), MAISON FRANCIS KURKDJIAN, Rustan's
3. Chanel Coco
Being named after Coco Chanel herself speaks volumes about what you can expect from this scent. It's the quintessential vintage-smelling perfume, an unapologetic spicy-sweet amber with a romantic touch of rose. Truth be told, it's as much of a classic as the No 5 and you won't help but reach for before a special night.
ADVERTISEMENT - CONTINUE READING BELOW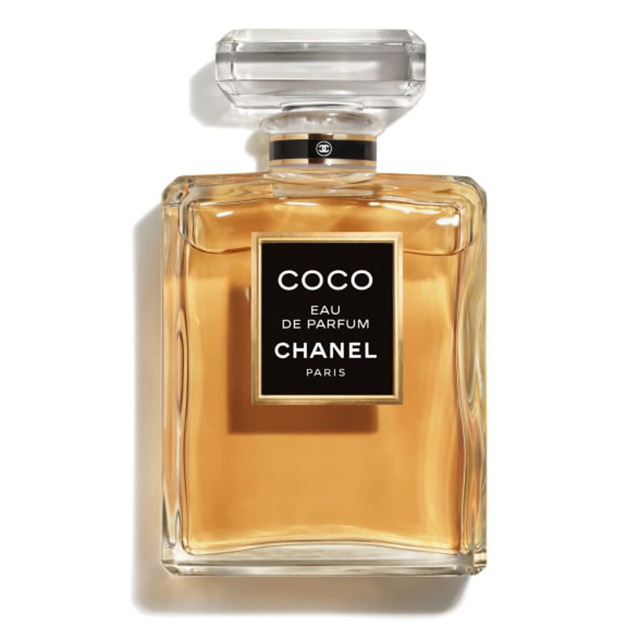 Coco Eau de Parfum, P7687, CHANEL, Rustan's and Zalora
4. Guerlain Mon Guerlain
Seductive doesn't always mean dark and spicy. Sometimes, it can be powdery and saccharine like Mon Guerlain. This scent (whose face is Angelina Jolie, mind you) will have you falling in love with delicate whiffs of vanilla, lavender, and bergamot. It's fresh, romantic, yet subdued, the type of inoffensive spritz that even someone who isn't big on perfume won't complain about.
ADVERTISEMENT - CONTINUE READING BELOW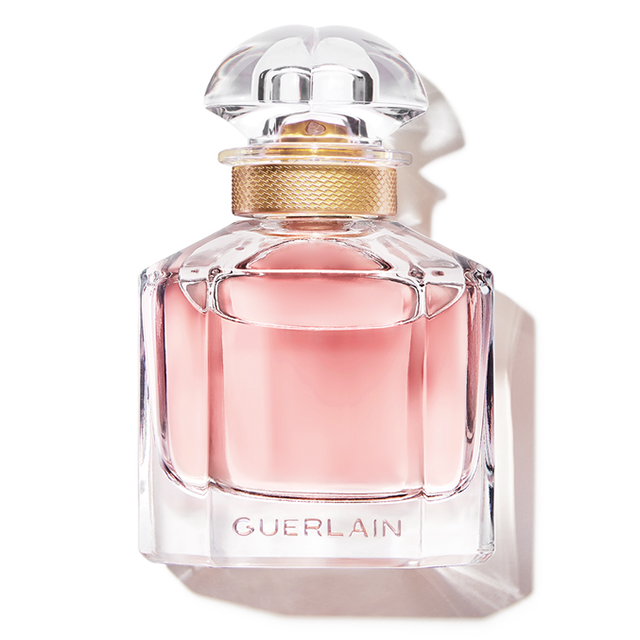 Mon Guerlain Eau de Parfum 100ml, P6450, GUERLAIN, Zalora
5. Tom Ford F Fabulous
If the best way Tom Ford can describe a fragrance is "fabulous" with an expletive, then we don't blame anyone for grabbing a bottle of it without a second thought. Luckily, this perfume is worth the risk, especially if you're a leather fanatic. It also treats you to a gorgeous cocktail of sage, bitter almond, and vanilla that round up the spice with a cozy feel.
ADVERTISEMENT - CONTINUE READING BELOW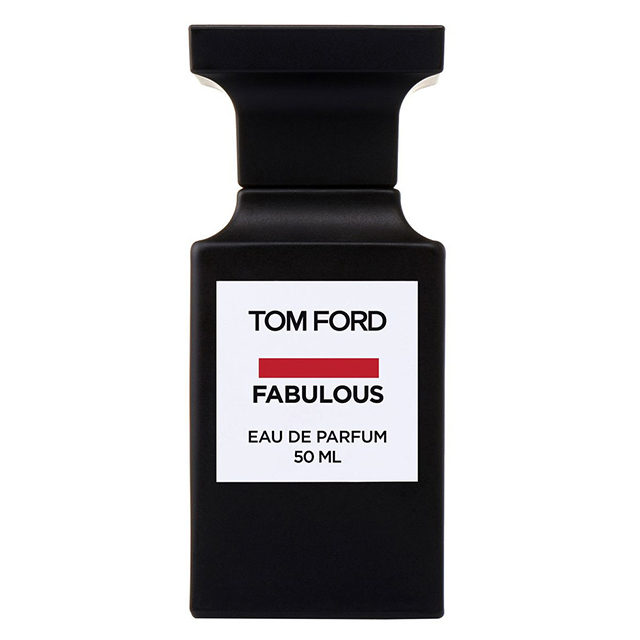 F Fabulous Eau de Parfum, P20,400, TOM FORD, Rustan's
6. Versace Dylan Blue Pour Femme
We heard you: Fruity florals deserve a spot on this list, too. The blast of blackcurrant and apple on Dylan Blue Pour Femme, for one, makes it an ideal spritz for the day, while the sensual peach note at its heart makes it a fitting pick for the evening. But don't get us wrong—this isn't as bright and sparkly as it seems. Instead, it leans clean, fresh, and musky.
ADVERTISEMENT - CONTINUE READING BELOW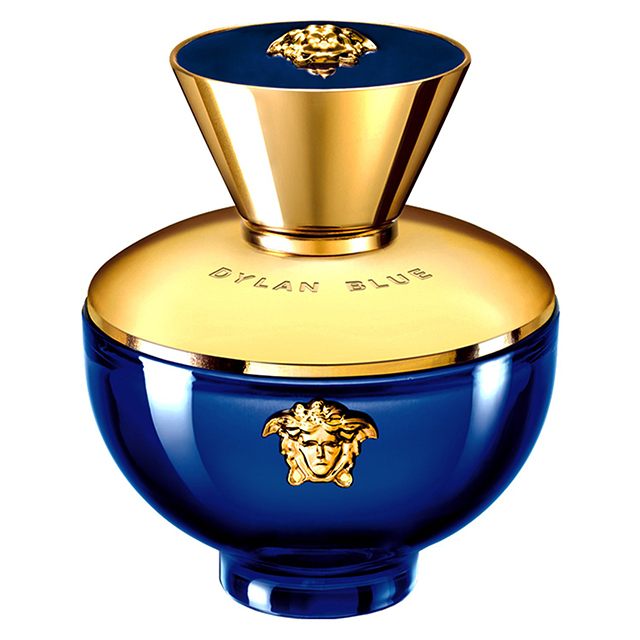 Dylan Blue Pour Femme Eau de Parfum, P7700, VERSACE, Rustan's
7. Dolce & Gabbana Light Blue Intense
Usually, "intense" versions of classic perfumes come dangerously close to being letdowns. Not this though, because it's everything you love about the OG Light Blue but with a more elegant twist. The zesty lemon and apple notes take a backseat (but they're still there, don't worry) to let the petally heart of marigold and jasmine shine. And to answer your question, yes, it lasts twice as long on the skin as the EDT.
ADVERTISEMENT - CONTINUE READING BELOW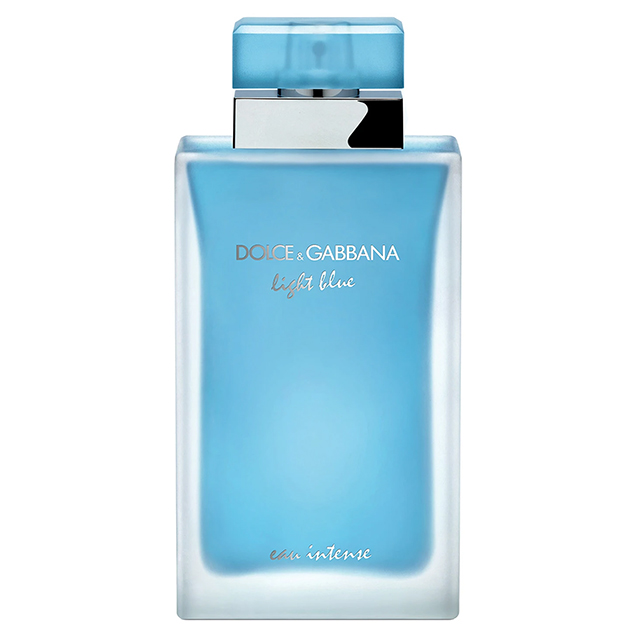 Light Blue Eau Intense Eau de Parfum, P6650, DOLCE & GABBANA, Rustan's
8. Marc Jacobs Decadence
By simply looking at the stunning handbag-shaped bottle, you just know Marc Jacobs had the nightlife in mind with Decadence. The fragrance inside is just as alluring, having pretty much a personality of its own. It's what emerald green would smell like if it was a color—warm, woody, with a smoky edge only a few could pull off.
ADVERTISEMENT - CONTINUE READING BELOW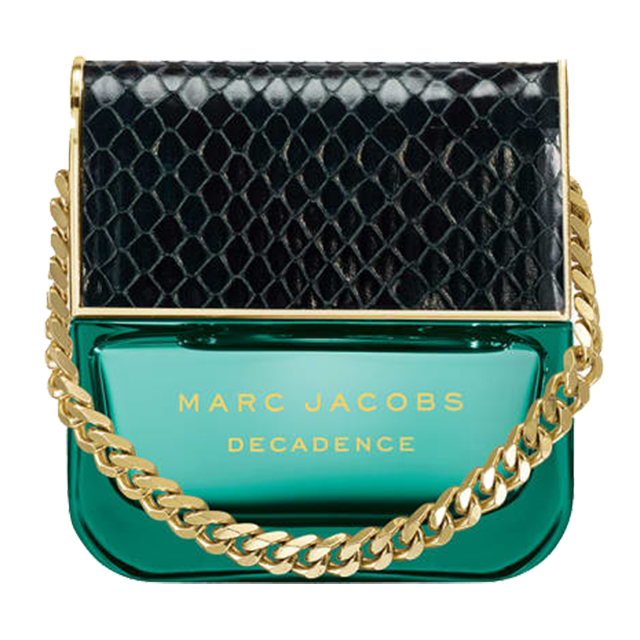 Decadence Eau de Parfum, price unavailable, MARC JACOBS, Department Stores
9. Gucci Guilty Pour Femme
Gucci Guilty Pour Femme combines all the must-haves for a date night spritz sans the heaviness. It's an airy light floral with a warm patchouli base, a blend that many consider a more "innocent" take on the original Guilty that doesn't lose its essence.
ADVERTISEMENT - CONTINUE READING BELOW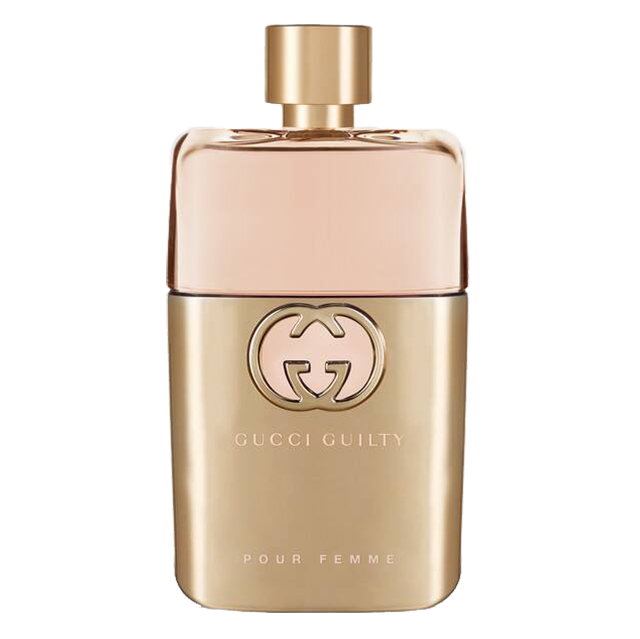 Guilty Revolution Eau de Parfum, P10,700, GUCCI, Rustan's
10. Yves Saint Laurent Black Opium
Black Opium is as popular as it is for a reason. The sleek black bottle houses one of the most iconic sexy gourmands, with notes of vanilla, coffee, and white florals that'll make you smell like a mix of liquor-spiked latté (if such a thing even exists) and an expensive bouquet.
ADVERTISEMENT - CONTINUE READING BELOW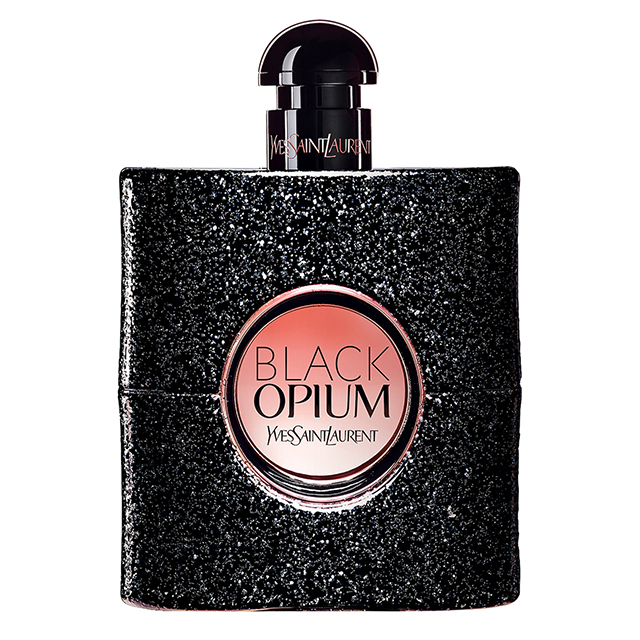 Black Opium Eau de Parfum, P8962, YVES SAINT LAURENT, Zalora
11. Lancôme La Vie Est Belle
Hailing from the land of romance, Lancôme's La Vie Est Belle will make anyone fall in love after one spritz. The fruity blend of black currant and pear, makes this scent wearable even during the day time, while the warm base notes of praline, vanilla, patchouli, and tonka bean gives it a sensual touch that's perfect for date nights.
ADVERTISEMENT - CONTINUE READING BELOW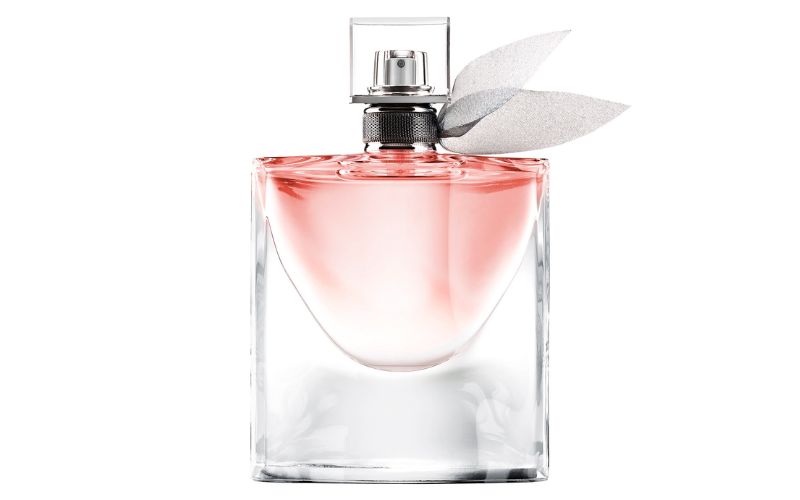 La Vie Est Belle 100ml, P8850, LANCÔME, Lazada
12. Mugler Angel Elixir
Mugler has a wide range of delicious gourmand scents that would make great companions for night outs, but nothing quite compares to their latest Angel Elixir. Despite its name, it smells nothing like the original Angel perfume. Think of it as the more sensual and seductive sister to the OG.
ADVERTISEMENT - CONTINUE READING BELOW
Angel Elixir 100ml, P11,200, MUGLER, FRESH
13. Avon Imari Seduction
Avon Imari Seduction, an Eau de Toilette, may have moderate longevity, but its scent is destined to leave a lasting impression. And we all understand the importance of a memorable first impression, particularly on a first date. With irresistible fruity notes including plum, purple orchid, dark rose, and warm vanilla, it weaves a hypnotic trail on the skin that's sure to make you smell unforgettable.
ADVERTISEMENT - CONTINUE READING BELOW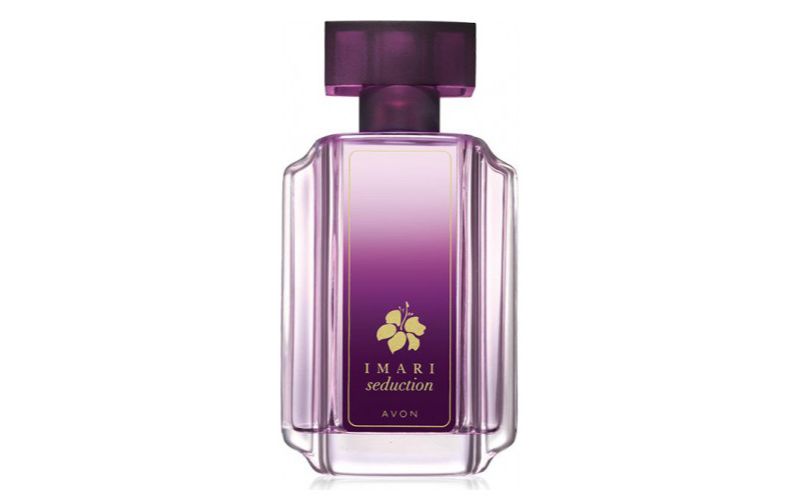 Imari Seduction, P429, AVON, avonshop.ph
14. Dior Hypnotic Poison
Living up to its name, the Dior Hypnotic Poison, leaves a bewitching trail of bitter almond, cinnamon, vanilla, musk, and Caraway spice that's sure to turn heads wherever you go. Housed in a gorgeous bright red bottle, akin to a ripe apple, the fragrance exudes such a delicious creamy richness that is almost temptingly edible.
ADVERTISEMENT - CONTINUE READING BELOW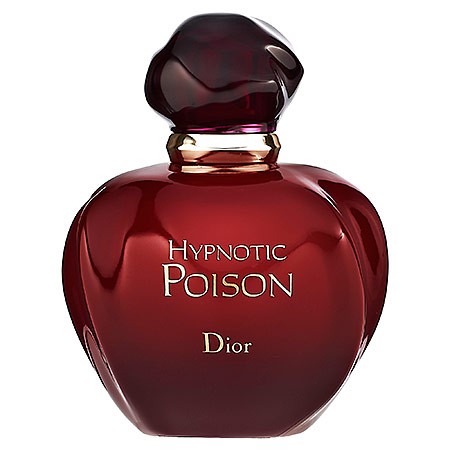 Hypnotic Poison Eau de Parfum, P7021, CHRISTIAN DIOR, Zalora
15. Armani Si Passione
Infused with the exquisite blend of pink pepper, blackcurrant, jasmine, and cedarwood, Armani Si Passione is as sexy and seductive as it is uplifting. Encased in Armani's signature Si bottle but in a fiery, vibrant red, it mirrors the feeling of being in love, encapsulating the very essence of passion and desire.
ADVERTISEMENT - CONTINUE READING BELOW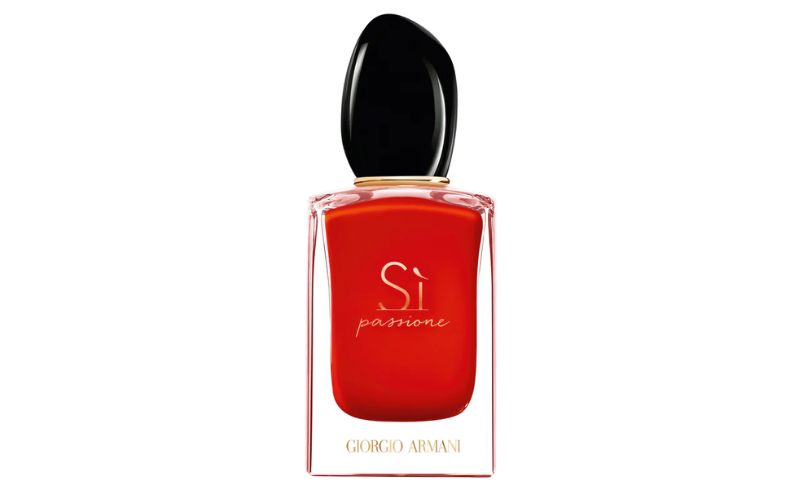 Si Passione 50ml, P7300, GIORGIO ARMANI, Rustan's and FRESH
Products recommended on our websites are independently selected by editors. If you buy something through our links, Summit may earn an affiliate commission at no extra cost to you. Links are updated regularly and as much as possible, but note that products can run out of stock, discounts can expire, and listed prices can change without prior notice
ADVERTISEMENT - CONTINUE READING BELOW
Related Stories from Preview.ph
Hey, Preview readers! Follow us on Facebook, Instagram, YouTube, Tiktok, and Twitter to stay up to speed on all things trendy and creative. We'll curate the most stylish feed for you!