If you're looking to have a new tattoo, we won't be surprised if you've considered a floral ink. Not only are they timeless and elegant, the meanings behind different flowers can also be deeply personal. One way to "simplify" its deep meaning is to sport the flower through a minimalist design that'll bring out the bloom's dainty appearance while making a pretty statement on the skin.
Want to find the best design for you? Scroll ahead for a collection of minimalist flower designs that you could resonate with.
12 Minimalist Flower Tattoo Ideas and What They Mean
1. Daisy
Aside from being a classic and sophisticated design, a daisy tattoo can holds meanings such as loyalty, love, and happiness. It is a great way to attract positivity and pay homage to your experiences in a delicate way. This flower also represents the intense bond between friends, so it's perfect for besties who want to highlight their friendship with a matching tatt!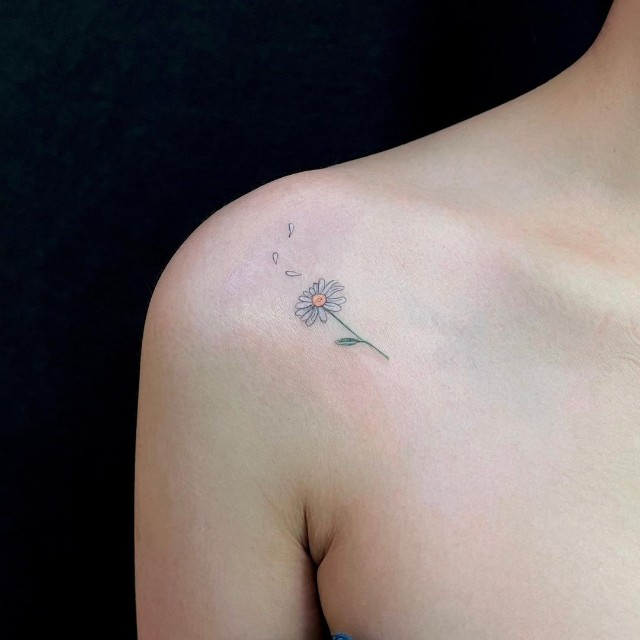 2. Crayon Tulip
Instead of getting inked with a rose, why not opt for a red tulip instead? This flower also depicts perfect love and desire, but with a splash of joyfulness as this flower is known to bloom in the springtime. To make the tattoo more unique, opt to have it inked in a crayon-like style that'll give the design a "raw" touch.
ADVERTISEMENT - CONTINUE READING BELOW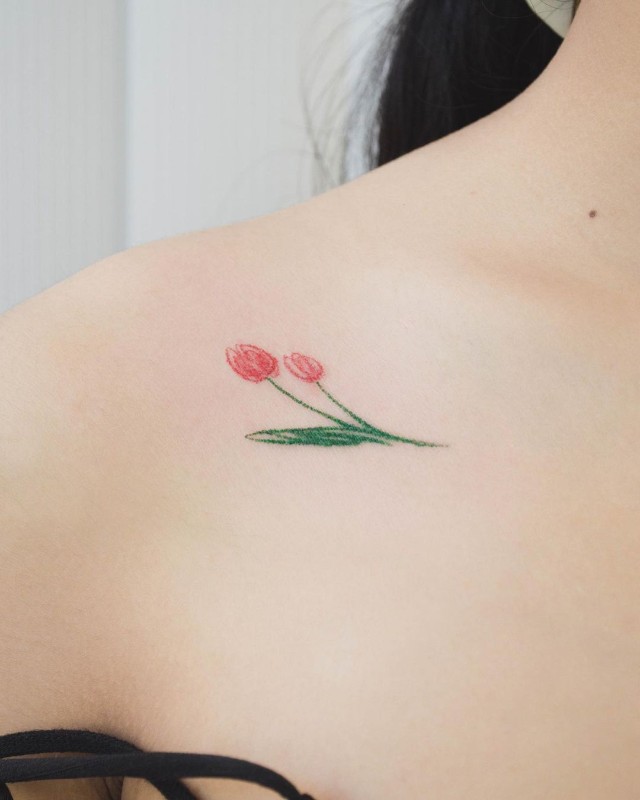 3. Calachuchi
The calachuchi flower is a nostalgic bloom for many. Next to having the prettiest ring of white petals, it can be a gorgeous symbol for youth and innocence, and a reminder of the carefree days in your past.