Let's face it, the new age where almost everything we do is now directly proportional to a computer, a tablet or a cellphone can take its toll on the windows to our soul. Minor astigmatism, near or farsightedness, and different levels of visual impairment all require us to eventually wear either a pair of contact lenses or spectacles. But not all of us are comfortable with donning those twinkly-eyed lenses; good thing specs are now fast turning into an "it" accessory with an array of stylish picks to choose from. If you're one of those chicks who proudly sport this smart-looking eyewear (just like these celebs) then don't let bad eyesight stop you from wearing makeup. Contrary to popular belief where one can easily hide under a pair of eyeglasses, they actually attract even more attention. But don't worry, because not having 20/20 vision doesn't mean you can't have a perfect 10 in the beauty department.
ADVERTISEMENT - CONTINUE READING BELOW
Scroll down to see a few useful tips four-eyed ladies should keep in mind.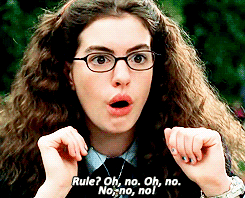 Before you react, relax. These are pretty simple tips to keep in mind. Pinky promise!
FILL IN YOUR EYEBROWS
CONTINUE READING BELOW
Recommended Videos
7days Tatoo Eye Brow, P398, TonyMoly
We've said it a million times before, filling in (not necessarily shaping all the time) your brows can do wonders for your face. Not only will doing so frame your face, it also has the power to give off a youthful appearance. Specs sit right there under your brows so it is a guarantee that people will notice if they're not groomed. If you need help, follow this easy GIF tutorial we prepared.
BE MINDFUL OF THE THICKNESS OF YOUR EYELINER
ADVERTISEMENT - CONTINUE READING BELOW
Liquid Eye Designer, Make Up Factory
Eyeglasses can make your eyes appear smaller. Don't take it negatively because this only means one thing, you have freedom to play around more with your liner. The thicker it is, the better, especially since wearing eyeshadow isn't much of an option because they wouldn't be seen anyway. Make sure it's thick enough to draw only the right amount of attention, don't overdo it.
LOAD UP ON MASCARA
ADVERTISEMENT - CONTINUE READING BELOW
Bold Lacquer Mascara Volume & Length Mascara, Revlon
Everything is always better with pretty, fluttery peepers made even more dramatic with mascara. It won't stain your specs as long as you make sure you dry it first before wearing your eye gear. Here are a few mascara tips that could help.
MAKE THE CONCEALER A CONSTANT
ADVERTISEMENT - CONTINUE READING BELOW
Full cover concealer, Make Up Forever
The worst thing a pair of eyeglasses can do is cast a dark shadow under your eye making you look like you haven't slept for days. Yes, specs can magnify that stubborn dark circle, but that is also why it is vital to keep a trusty concealer with you. Here's a guide to properly applying the product that can do magic.
STRATEGIC PLACEMENT OF FOUNDATION
ADVERTISEMENT - CONTINUE READING BELOW
TruBlend Foundation, Cover Girl

The foundation rule is easy to remember: make sure it's lightweight so it won't cake. To be extra sure, blot away in the nose and cheek areas you know your specs will hit. Here's how to find the right foundation fro your skin type.
PAIR IT WITH THE PERFECT LIPPIE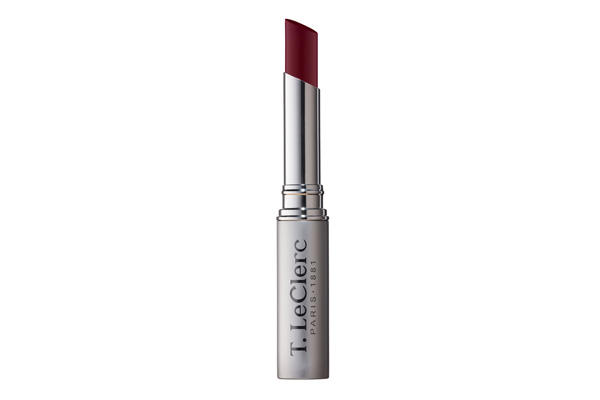 ADVERTISEMENT - CONTINUE READING BELOW
Rouge lipstick, T. Le Clerc
When all else fails, or when you're in a hurry, the lippie is always here to save the day. Get your signature hue and never, ever leave your home without it. Here's a list of our favorite pinks, reds, browns and nudes.
Hey, Preview readers! Follow us on Facebook, Instagram, YouTube, Tiktok, and Twitter to stay up to speed on all things trendy and creative. We'll curate the most stylish feed for you!