Maggie Wilson's body is adorned with ink. Whenever she throws on a skin-baring swimsuit, you can catch a glimpse of her numerous and intricate body art, which ranges from line drawings to text. To find out what they mean, Maggie gave Preview a little "tattoo tour" and revealed the special stories she's attached to each one of them. If you need inspo for your next minimal but meaningful ink, read on.
LOOK: The hidden meanings behind Maggie Wilson's tattoos:
1. On her spine, she has her personal mantra engraved
"Be Afraid and do it anyway," it says down Maggie's spine. She got this tattoo in 2020, explaining, "It's a reminder and a mantra to myself that I shouldn't fear my life's decisions." According to the beauty queen, she aims to tackle her life fearlessly, no matter how daunting things may be around her.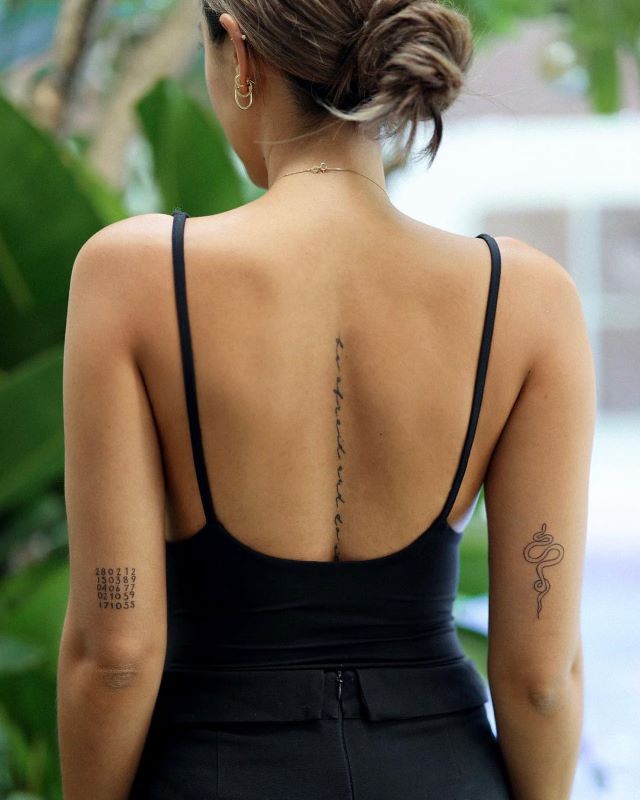 2. On the sides of her torso are designs dedicated to her son, Connor
Maggie wanted to signify her undying love for her son, Connor, through some ink. The right section of her torso has a wave tattoo that seamlessly spells out his name, while the other side has his birthday in Arabic numerals.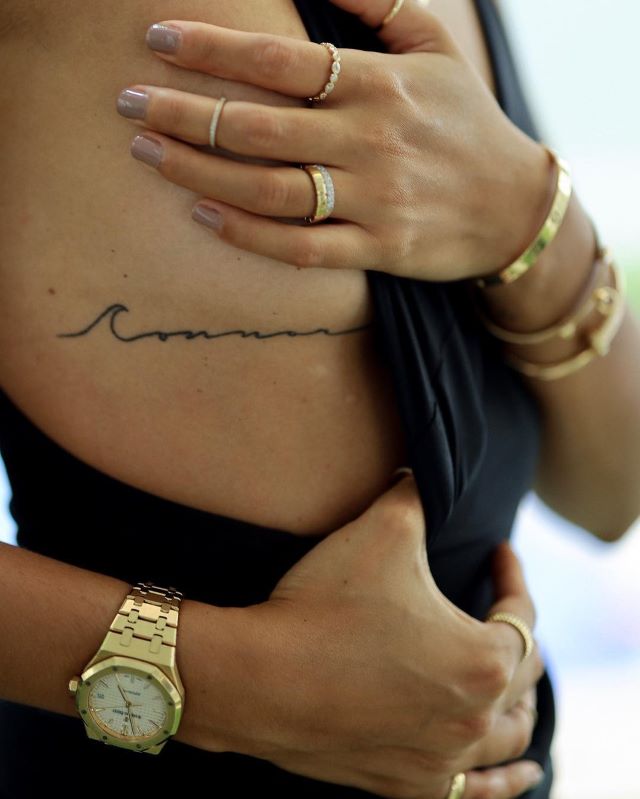 ADVERTISEMENT - CONTINUE READING BELOW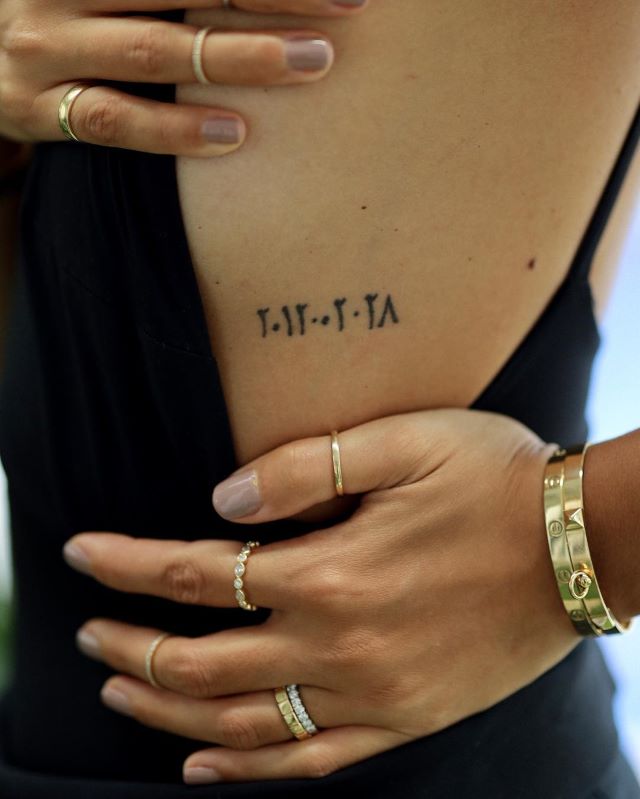 3. A Portuguese word is etched on her right arm
Right by her right elbow is the word "saudade," a Portuguese word, "which means a sad state of intense longing for someone or something that is absent." Maggie got this in 2021 to represent how the year made her feel. Near it is a drawing of a snake, which is her Chinese Zodiac sign.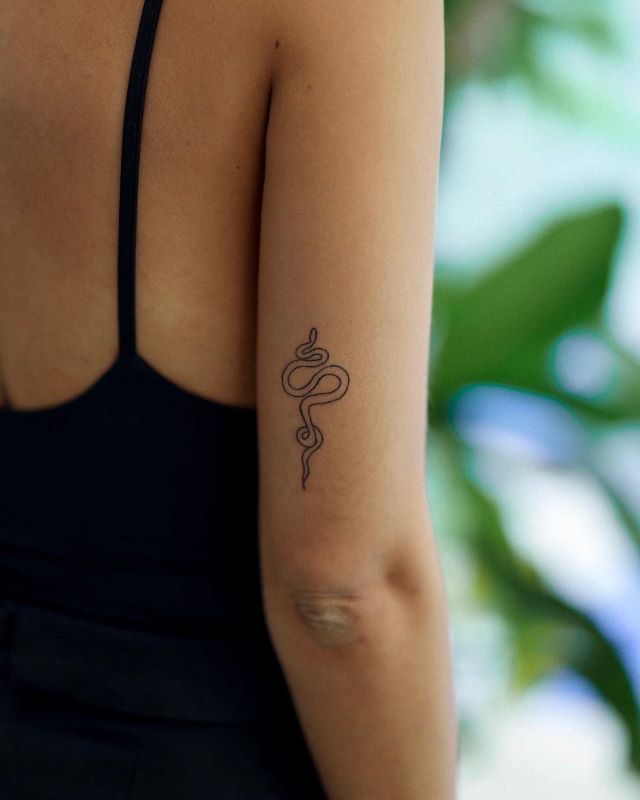 ADVERTISEMENT - CONTINUE READING BELOW
A little lower at her wrist area are two wine glasses—one empty and one full. The tattoo is a symbol of Maggie's optimism despite the adversaries she faces. She says this was a friendship tattoo she got with some of her BFFs. For her, it means that one's "glass" can always be refilled no matter how life goes.
4. Her left arm has ink that signifies her heritage
On her other arm, sampaguitas and thistles, the respective national flowers of the Philippines and Scotland, are drawn, harking back to where her parents are from. Above it is an evil eye, which, in Islamic culture, is interpreted as protection from the bad intentions of others.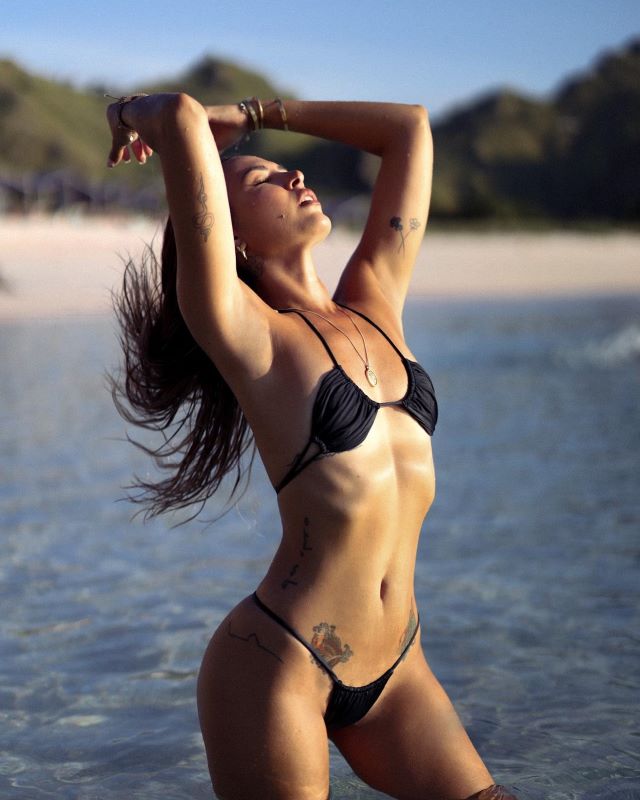 ADVERTISEMENT - CONTINUE READING BELOW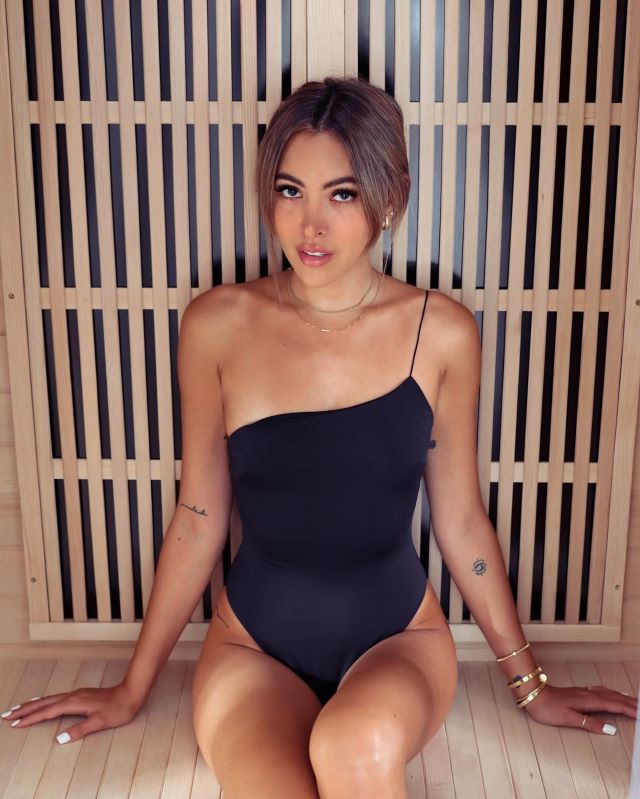 On her wrist are three dots forming a triangle, which was done by her ex-husband, Victor Consunji. The symbol means "Mi Vida Loca," or "My Crazy Life."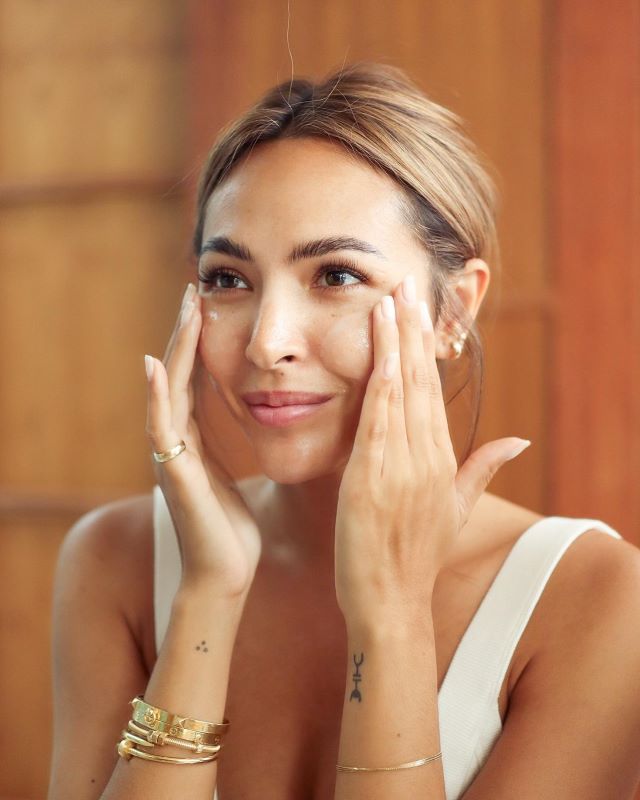 ADVERTISEMENT - CONTINUE READING BELOW
5. She has symbols of herself on her tummy
The budding entrepreneur has personal insignia decorating her stomach area. On the right side is her name, handwritten and stenciled in Arabic, while the other side has a palm tree, which symbolizes resilience.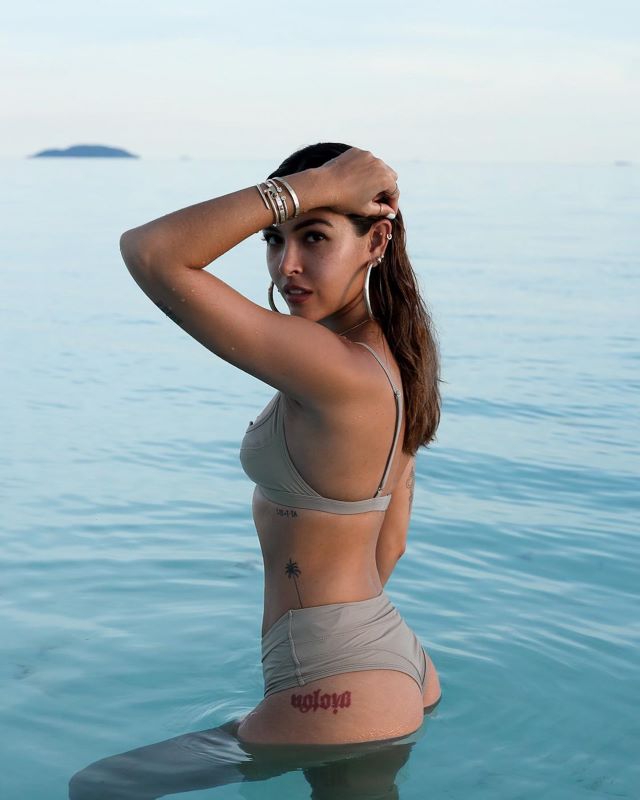 6. Her hip tattoos represent her love for the sea
It's no secret that Maggie loves to spend time by the sea. As an avid scuba and free diver, she's learned that sharks are actually quite docile creatures who have been misunderstood by many. To signify this advocacy of hers, she got a line tattoo of the animal's dorsal fin etched on the right side of her hip.
ADVERTISEMENT - CONTINUE READING BELOW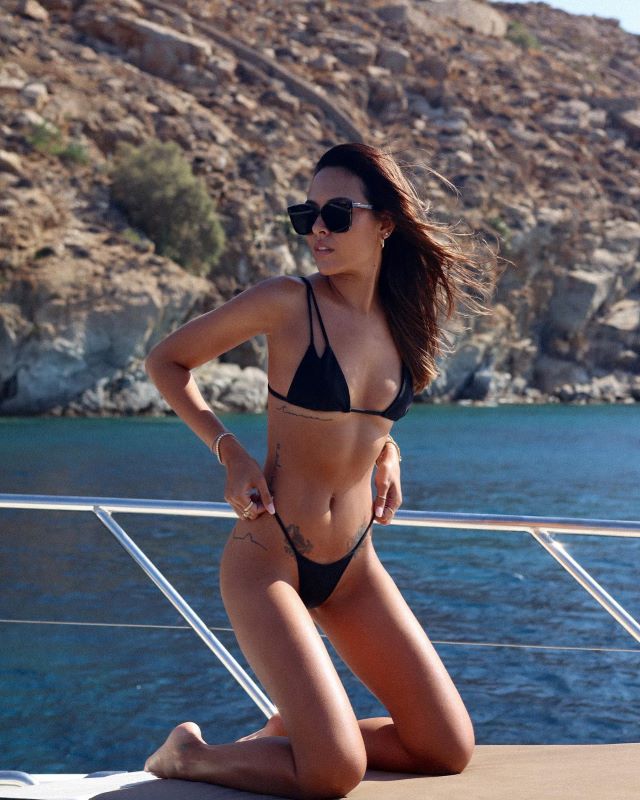 In front of both of her hips are two fish, both appearing to be ablaze in vibrant red and blue hues. This references her zodiac sign, which is Pisces.