Summer is just around the corner! And as the temperature rises, most of us contemplate whether or not it'd be a good idea for a haircut. So as you mull over a drastic chop, we'll show you five local celebrities who are rocking the short 'do. Go ahead and screenshot their photos so you can show them to your stylist as peg!
1. Anne Curtis
IMAGE INSTAGRAM/annecurtissmith
Anne, who previously had glam waves, chopped off her hair and it's the shortest she's ever had. If you plan to do the same, be sure to consult with your hairstylist to gauge the shortest length that will frame your face well.
2. Jess Connelly
ADVERTISEMENT - CONTINUE READING BELOW
IMAGE INSTAGRAM/jessconnelly
Our Preview Best Dressed Girl has surely mastered the art of the bedhead 'do! It's the upside of having short hair—using some mousse or wax, tousle your way into an easy, effortless hairstyle!
3. Mari Jasmine
IMAGE INSTGRAM/mari_jasmn
Don't believe anyone who says having short hair means you can't style your hair anymore! Create some gentle curls then tuck on one side just like what Mari Jasmine did! Add a sparkly barette if you feel like it.
4. Liz Uy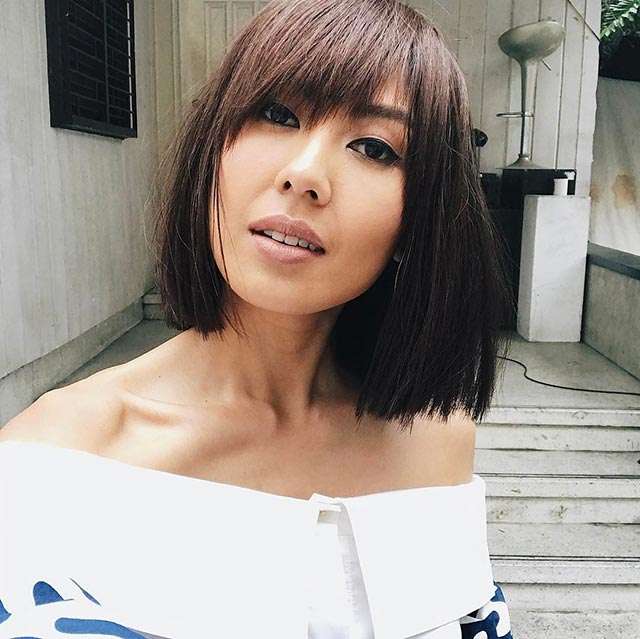 IMAGE INSTAGRAM/lizzzuy
If you want to step it up a bit, you can even add some fringe! Take your cue from this street style star.
ADVERTISEMENT - CONTINUE READING BELOW
5. Gabs Gibbs
IMAGE INSTAGRAM/gabsgibbs
Or, you know, just let it be. Perks of having a short 'do is that there's no need to fuss over your strands too much.