Amidst all the stress and uncertainty from day to day tasks, shower sessions are no longer something solely on the to-do list, they are an act of self care. But what if we told you that there's an even better way to make your everyday bathroom routine a soothing escape? Think aesthetic pink bottles, all-natural ingredients, and a sustainable bottle return service to spice up your next shower session. If you're looking for new beauty products with a sustainable edge, NANU will definitely leave you smelling fresh all throughout the summertime.
Ahead, NANU product manager Gabi Mendoza tells Preview about this local start-up and why it's the one to watch for a more sustainable bathroom routine.
What is the concept behind NANU? Where did the name come from and what inspired you to start the brand?
"NANU is a direct-to-consumer clean beauty brand with a unique aluminum bottle & bottle return service. NANU is short for Nature's Nutrients; and true to our name, our ingredients are all non-toxic and natural. We believe that nature has so much to offer, and all we want to do is to take care of Her, so She can take care of us."
How did you start your business and who are its founders? Could you tell us something about yourselves?
"[Co-founder] Miggy Silva came from an FMCG company and was there for 12 years. This greatly increased his awareness of the plastic problem we have in the world and the Philippines. Seeing the struggle to find solutions to this major issue really challenged him and the team to think of solutions that would benefit Filipinos and the environment."
ADVERTISEMENT - CONTINUE READING BELOW
What kind of products does your brand make? What made you decide to pursue creating these products?
"To date, we have a total of four products: Spring Shampoo, Spring Conditioner, Spring Body Wash and Spring Body Lotion. We wanted to start out with a simple product line that covers your whole bathroom routine. We went through various rounds of testing with consumers and team members alike and the spring collection was the one that stood out, and that's what we have now."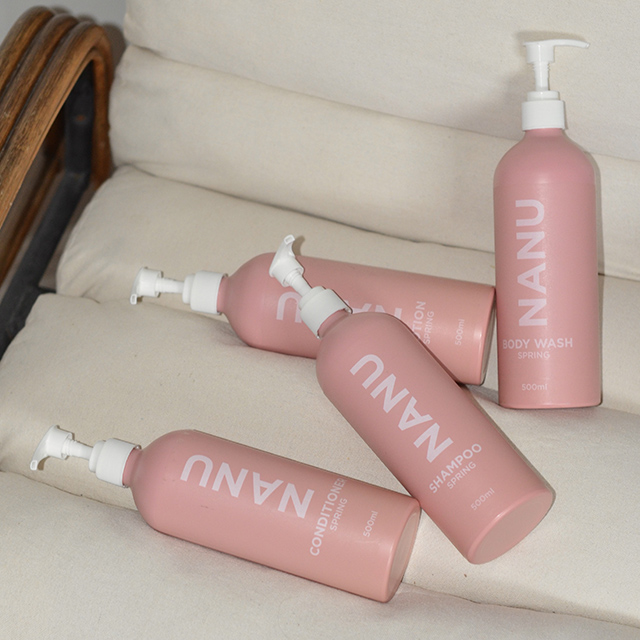 Who do you have in mind when you create your products? Describe the ideal NANU customer.
"We welcome everyone at NANU! Our consumers range from Gen Z, Millennials, male, female and even moms and dads enjoy our products. They also make their children use it, and their children tend to fall in love with the smell.
"Our aluminum bottles and being sustainable [are] definitely an entry point to the brand, but having the product work for them is what makes them stay with us! It's always a pleasant surprise to us to get comments about how our products have helped them with their varying skin problems.
"To answer, our main goal isn't really to target a specific audience; but to make the shift towards sustainability easy for you, me, everyone! Which is why our tagline is 'Big Changes Start With One."
How does the Nanu bottle return process work?
"Our bottle return process is simple! Once you've made a purchase and you want to replenish your NANU product, simply order again and unlock free shipping at checkout when you select 'returning x number of bottles.' Once your delivery has arrived, just return your empty NANU bottles to our friendly riders.
"Once we receive the bottles, it goes through an FDA-approved cleaning process, and it's refilled for the next batch of customers who wish to purchase.
"With this, NANU's business model aims to be a full-loop system, wherein we produce as little waste as possible. We always have the bigger picture of producing and consuming less for the benefit of the environment in mind in every decision that we make for the brand."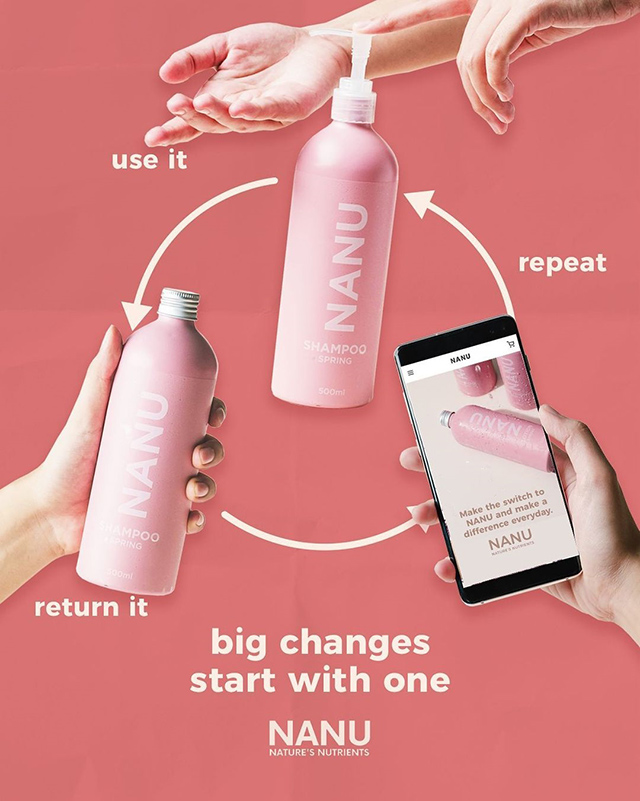 ADVERTISEMENT - CONTINUE READING BELOW
What struggles have you encountered as a startup and how have you been able to overcome these?
"Being in a small team with the ever-fast and ever-changing landscape of social media and consumer interests has become one of the most challenging, yet exciting tasks for us at NANU. We have to juggle everything from sales, to marketing, to creatives, to fulfillment at once; while staying on top of the trends and making sure our message cuts through the clutter of our everyday media consumption.
"Though being a small team may be a challenge, there are benefits as well. It also allows us to be very agile, move fairly quickly to the needs of consumers, and even allow us to get to know our consumers on a deeper level. We overcome it everyday by just doing what we have to do. We know that we're doing this for the better, so that helps us get through the daily struggles!"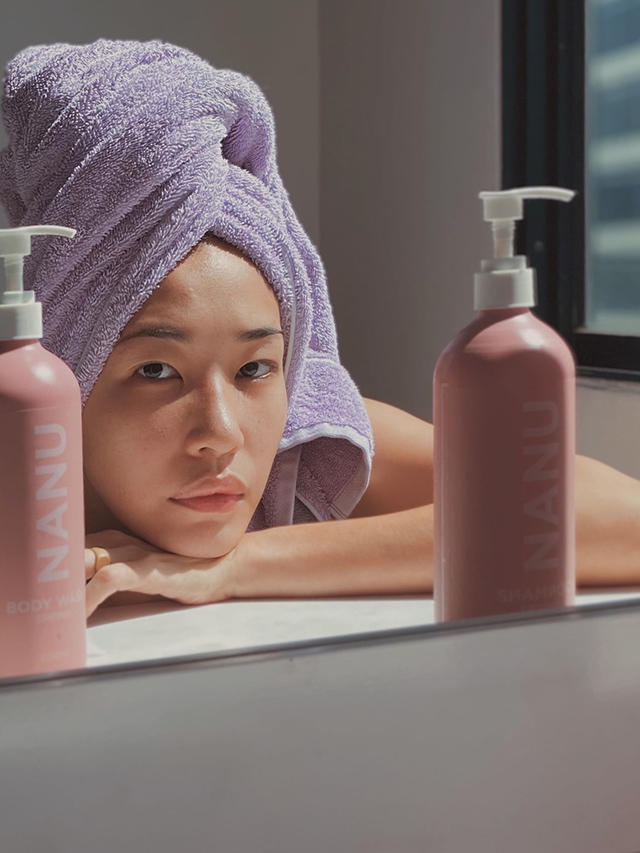 Will you be releasing any new products or concepts soon?
"We are working on a few things, hopefully we can release them soon!'
For more information about Nanu, visit their official website.
Related Stories from Preview.ph
Hey, Preview readers! Follow us on Facebook, Instagram, YouTube, Tiktok, and Twitter to stay up to speed on all things trendy and creative. We'll curate the most stylish feed for you!