Diving deep into your zodiac sign can help you understand more about yourself, including your interests, compatibility with others, fashion preferences, ideal career paths, and so much more. How the stars aligned when you were born can help you determine the essence of who you really are. That's why zodiac sign tattoos are gaining a lot of popularity these days for more reasons than one.
For astrology fans, specifically those who share the Libra zodiac, you're in luck because we're zeroing in on some tattoo designs that are perfect for you! Not only is it a permanent representation of you and your personality, but it is also very meaningful. From minimalist tattoos to stunning portraits, there are so many ways to pay tribute to your being a Libra!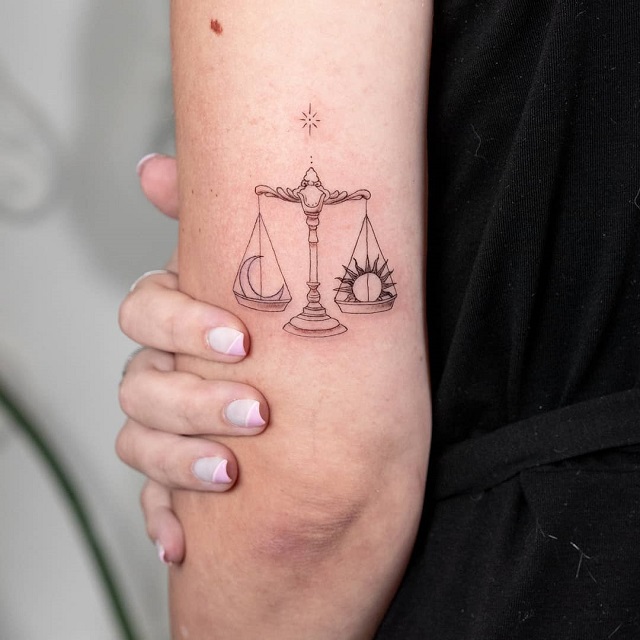 ADVERTISEMENT - CONTINUE READING BELOW
Libra zodiac is the epitome of equality and peace. Librans strongly believe in love and social harmony. They always welcome positivity in their life and try to keep others positive and happy about theirs as well. As happy, loving, and strong as a Libra can be, their tattoos can have a strong impact on their peace-loving and caring nature.
But being Librans, they always try to figure out the best solution to everything, which makes them tend to go back and forth. That's why they are considered to be indecisive. And getting a tattoo? Well, this can be a little tricky if you can't make up your mind. Should I get a small one or a big one? A simple black ink or a colored one? And where should I get inked?
Fret not 'cause we're here to help! Read through as we gathered a slew of ideas that might finally convince you to get one for yourself!
7 Libra Tattoo Designs That Will Make You Want to Flaunt Your Zodiac
1. A Scale
The most popular design to get is obviously a scale. It attracts positive energy and reminds you to remain centered in life. The unique design is highly eye-catching and is a perfect way to represent your sign.
You can opt for it to be etched on your nape or on your arm, depending on the size and visibility you want your ink to be.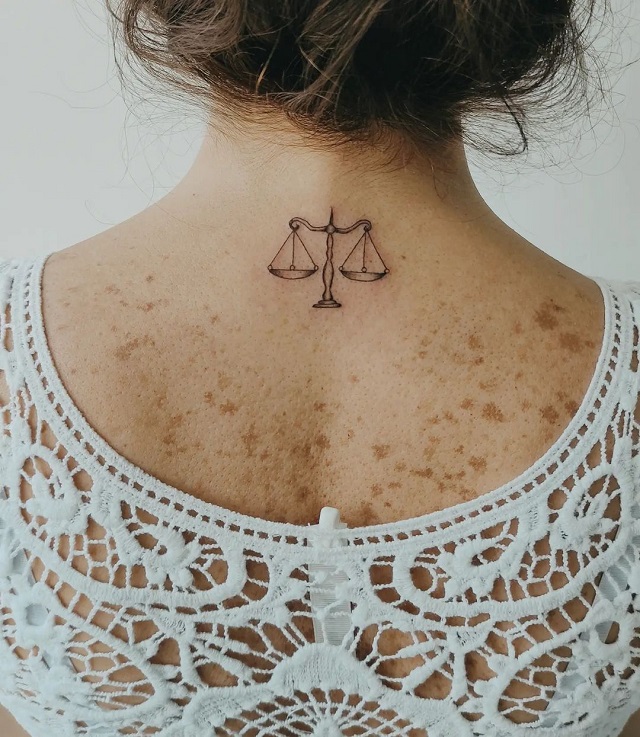 ADVERTISEMENT - CONTINUE READING BELOW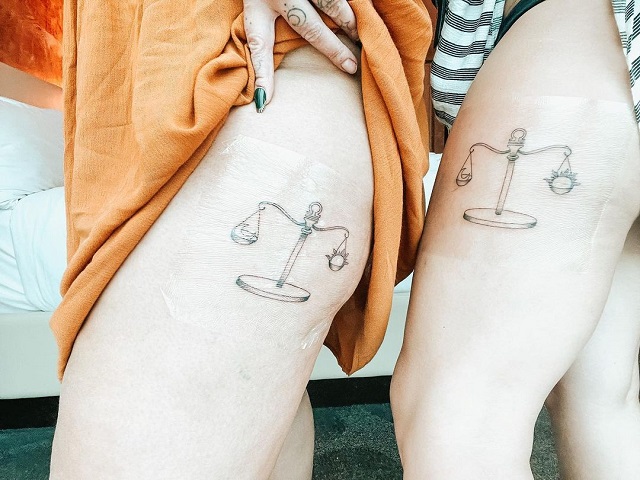 ADVERTISEMENT - CONTINUE READING BELOW
Plus, if you and your bestie share the same sign, why not get a matching tatt? Talk about friendship goals!
2. The Constellation
If you are looking for a recognizable idea to depict your star sign, this is the perfect one for you! The constellation pattern is a great way to showcase your distinct zodiac but in a minimalist manner. This is a great choice for ink since it's versatile enough to be placed pretty much anywhere.The design is simply going to leave you surprised and spellbound with the mesmerising depiction of the stars in alignment.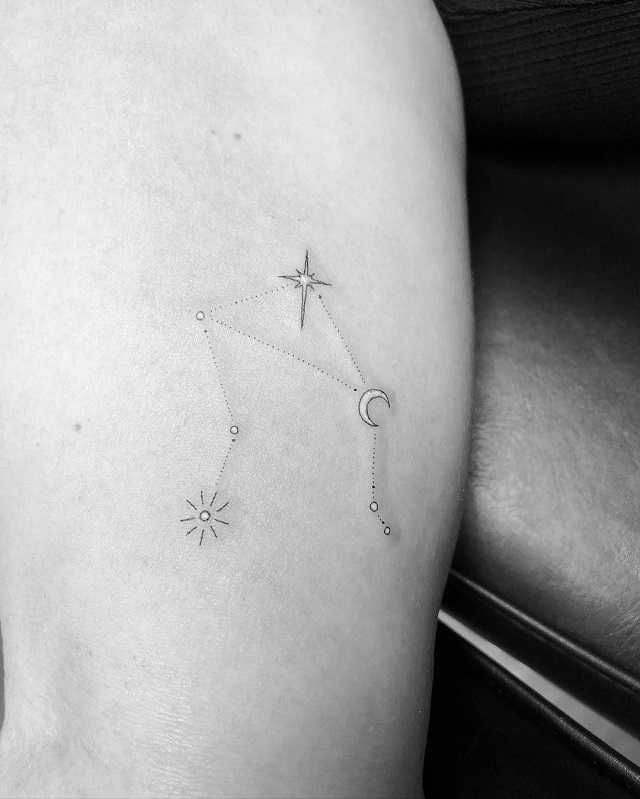 ADVERTISEMENT - CONTINUE READING BELOW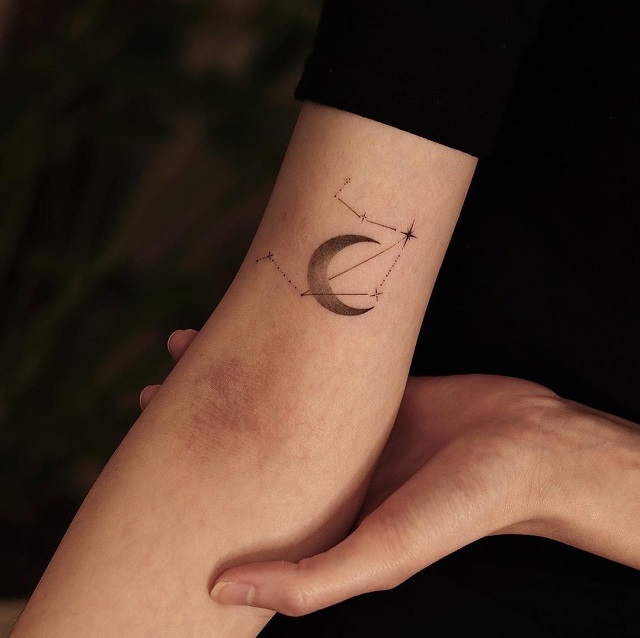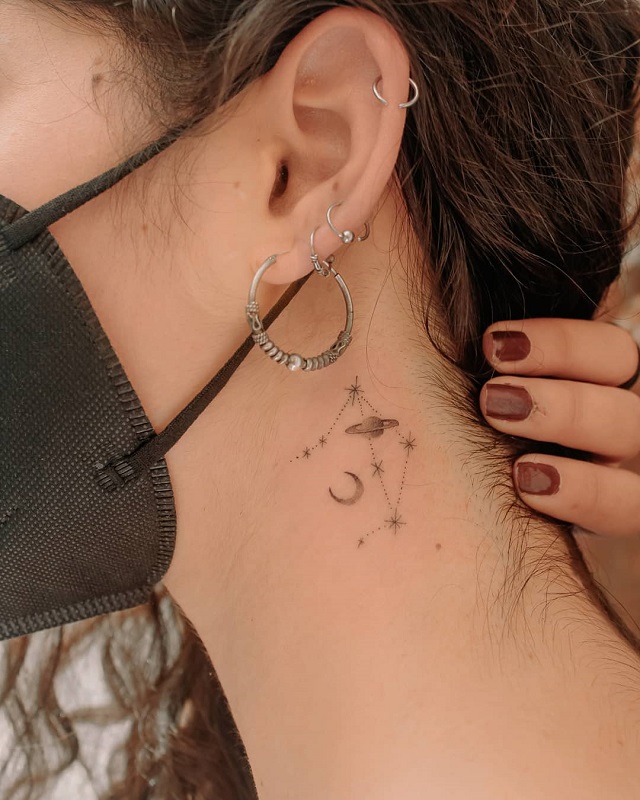 ADVERTISEMENT - CONTINUE READING BELOW
You can even add other elements to it like the moon, light, or Saturn symbol to give more meaning to it.
3. The Glyph
If you're struggling to decide or just nervous about getting inked, this dainty and minimalist tatt is a safe choice! The glyph, or the Libra symbol, consists of a straight line and a half-circle which looks like a sun rising from the horizon. It represents the beginning of a new day. Because of its small and simple design, it can be easily hidden if you're privy to showing it off.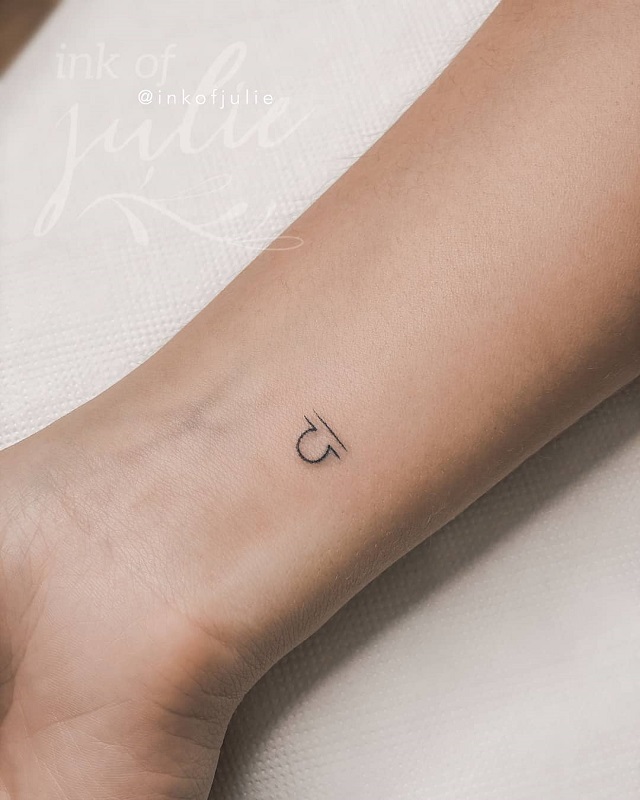 ADVERTISEMENT - CONTINUE READING BELOW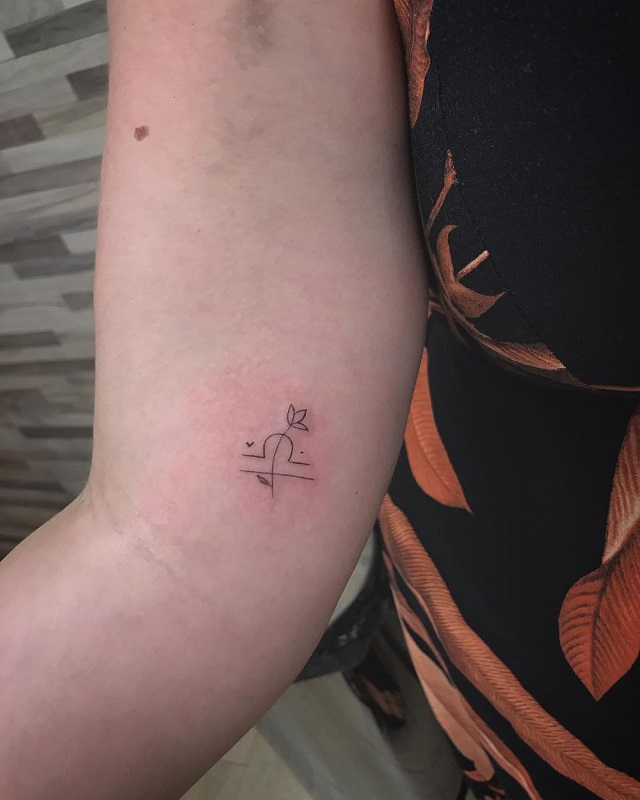 If you want your ink to be more unique, you can opt for a layered tattoo just like this. The fine lines in this tatt keep it really simple and dainty!
4. A Meaningful Word
If you're not into intricate and jarring designs, this is something that you can consider! Aside from being dainty and simple, etching the word "balance" on your skin already gives off the idea and representation of being a Libra. It also emphasizes the importance of finding balance in everyday activities.
ADVERTISEMENT - CONTINUE READING BELOW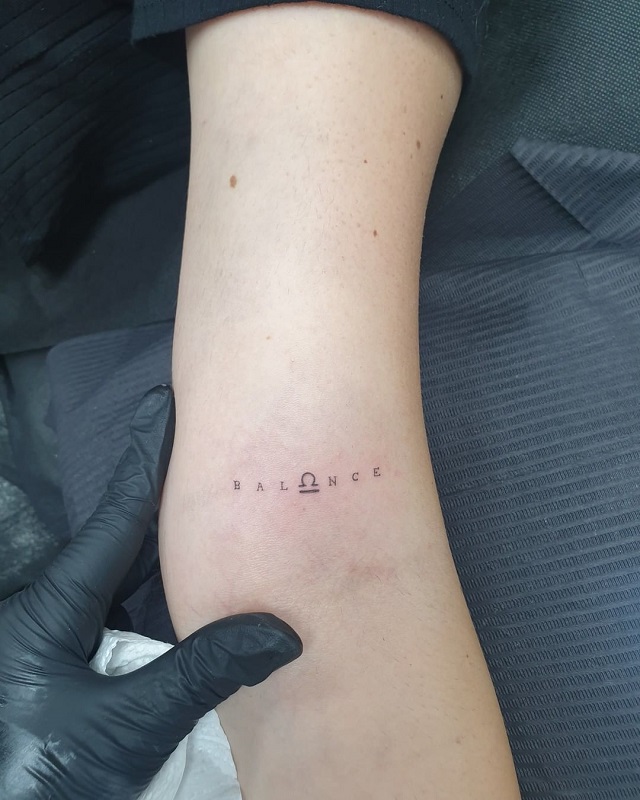 5. Goddess Holding the Scale
The Libra scale is believed to have first appeared in Greek mythology. Held by the goddess Themis, she holds the now iconic scale that represent justice and righteousness. So having this inked represents the equilibrium between good and evil. At the same time, the intricate design is great for those who want a statement ink!
ADVERTISEMENT - CONTINUE READING BELOW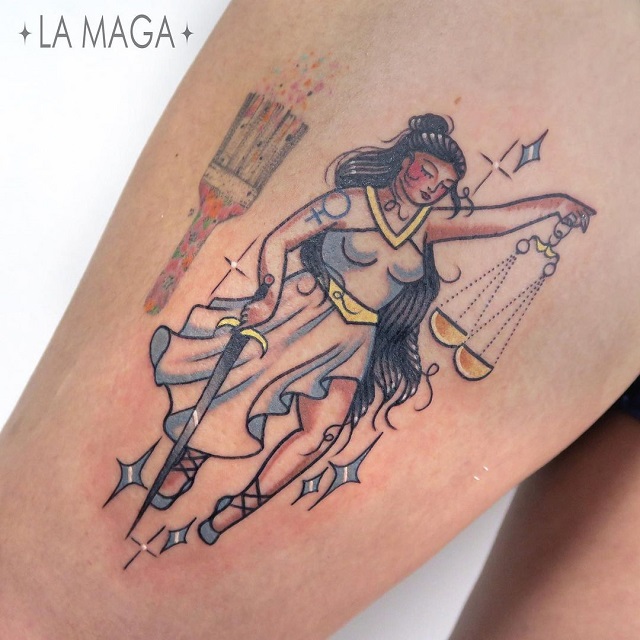 6. A Rose
If you're feeling bold and are up for a big and intricate design, this is perfect for you! The rose is considered to be Libra's birth flower, and represents romance and love. Sentimental just like a true Libra. Similar to the roses, Librans are said to be physically attractive but not overbearing. They catch attention but still keep their cool and elegance.
ADVERTISEMENT - CONTINUE READING BELOW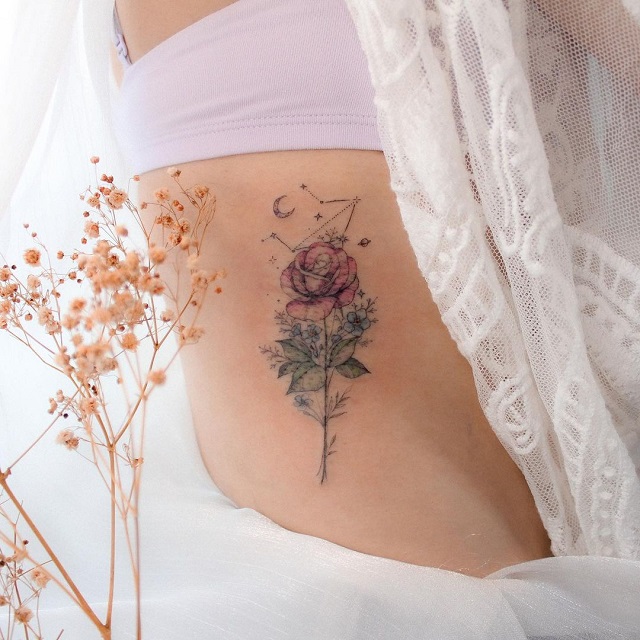 7. The Mermaid Venus
Libras are ruled by the planet Venus and it represents love and pleasure. Librans also value aesthetics and love the finer things in life. Because of Venus' sensual power, Libras can often feel what others feel. This also makes them charming without even trying.
ADVERTISEMENT - CONTINUE READING BELOW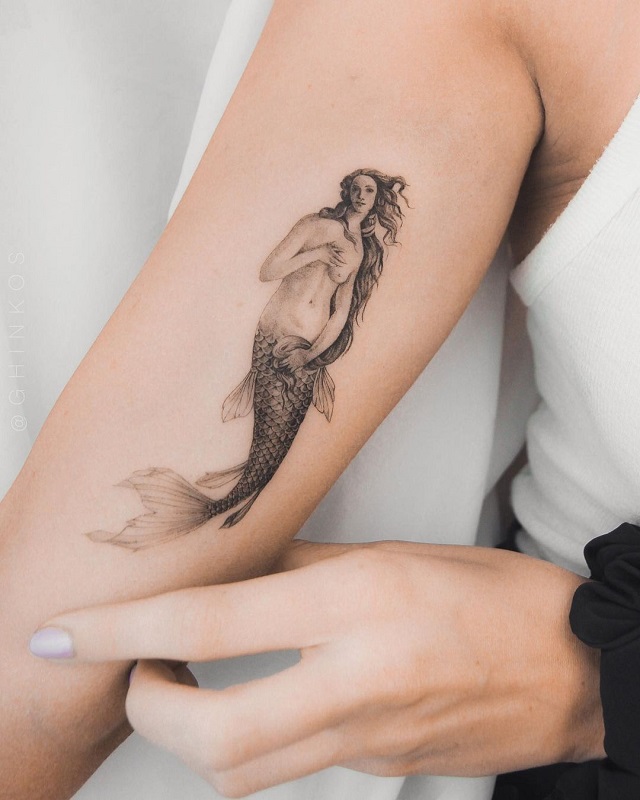 Related Stories from Preview.ph



Hey, Preview readers! Follow us on Facebook, Instagram, YouTube, Tiktok, and Twitter to stay up to speed on all things trendy and creative. We'll curate the most stylish feed for you!