South Korea is known as one of the beauty capitals of the world, and many turn to K-beauty for its wide array of brightening, tone-up, and whitening products. This, however, unfortunately stems from a persisting culture that favors a lighter skin tone.
It's a similar problem we also have here in the Philippines, but Koreans take their lightening game more seriously. If you look at South Korean media, it's dominated by light-skinned K-drama stars and K-pop groups. That said, despite the pressure to have "whiter" skin, there are a few naturally tan celebrities who have spoken up about being proud of their complexion. Get to know who they are below:
1. Jessi
Korean-American artist Jessi did not have a smooth-sailing career when she first started. She has been in the music industry since 2005, but it was only after her stint in Unpretty Rapstar in 2015 when she gained the general public's attention.
ADVERTISEMENT - CONTINUE READING BELOW
In an episode of I Live Alone, Jessi opened up about her career difficulties, which included backlash about her skin tone. "I had dark skin and they said that Korean people wouldn't like that I had a lot of piercings so I took them all out, but I still wasn't loved," admits the vocalist-rapper. But she kept on trying, believing things would change eventually.
"I thought that it would be accepted someday and that your time comes when you work hard. It took me 14 years, and I still have difficulties, but I can overcome all of them now." Thanks to her perseverance, Jessi is now one of the most sought-after solo female acts in K-pop, having several smash hits and even hosting her own SBS-produced YouTube show, Show!terview with Jessi.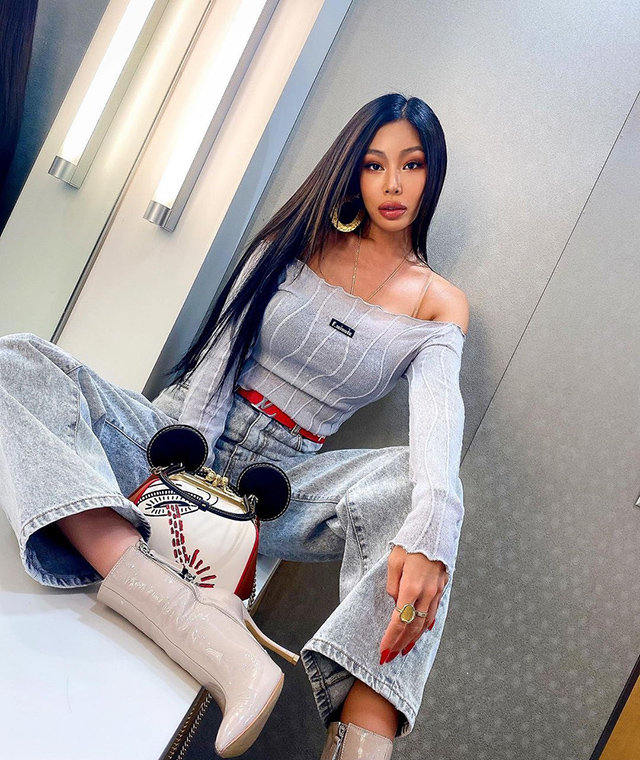 ADVERTISEMENT - CONTINUE READING BELOW
Recommended Videos
2. NCT's Haechan
Haechan of global K-pop group NCT is known not only for his honey-like voice but also for his gorgeous tan skin. In fact, he thinks of his skin tone as an advantage, though he doesn't think it sets him apart from the group in a negative way.
He said this during an appearance with NCT Dream on KBS World Radio, in which the vocalist was told that fans adore his skin. He gracefully thanked them and said, "Honestly, my skin got more tanned compared to the other members, but I think of it as a unique point and I'm confident about it." The host also complimented him, telling Haechan that it suits him well.
ADVERTISEMENT - CONTINUE READING BELOW
3. EXO's Kai
During EXO's early years, their main dancer Kai would often be called kkamjong ("dark jong" in Korean) because of his skin color (it was a pun on his real name, Kim Jong In). The teasing used to bother the K-pop star then, but Kai eventually grew to take pride in his tan skin.
In a 2015 radio guesting, Girls Generation's Sunny asked the EXO members if they could share a feature that makes them distinct during a performance. Kai confidently answered: "First of all, I am dark-skinned, and I work hard in dancing." Sunny then said that Kai is also the first to appear on stage and starts the song. His fellow members, Chanyeol and Suho, also praised him by saying that it's part his charm. "I'm satisfied with my skin color," Kai quickly added.
Currently, Kai is one the active members of EXO and is a member of SuperM. He released his own solo album in 2020 and is one of the global ambassadors for Gucci.
ADVERTISEMENT - CONTINUE READING BELOW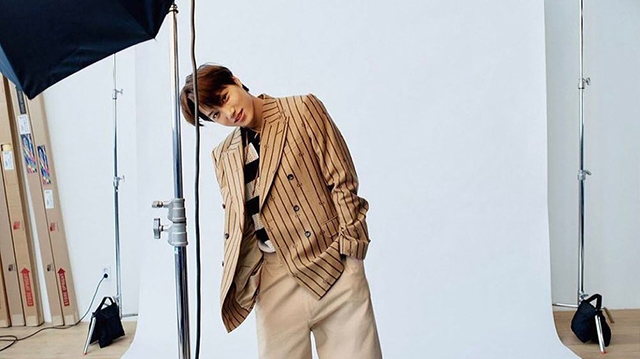 4. Seolhyun
AOA member Seolhyun rose in popularity because of her group's hit songs and acting roles in Orange Marmalade, My Country: The New Age, and Awaken. She was even considered one of the top celebrity endorsers back in 2017! Despite her success, however, the young actress had to deal with countless hate comments about her weight and skin color.
ADVERTISEMENT - CONTINUE READING BELOW
In an episode of Three Meals a Day, Seolhyun revealed that she used to be insecure about her appearance since her complexion is darker than others. She said, "In the past, people had this bias that all women needed to be white and thin. People always told me to lose weight and wear makeup so I tried to listen. In the end, I realized that people liked me for who I am, dark skin and healthy me and all."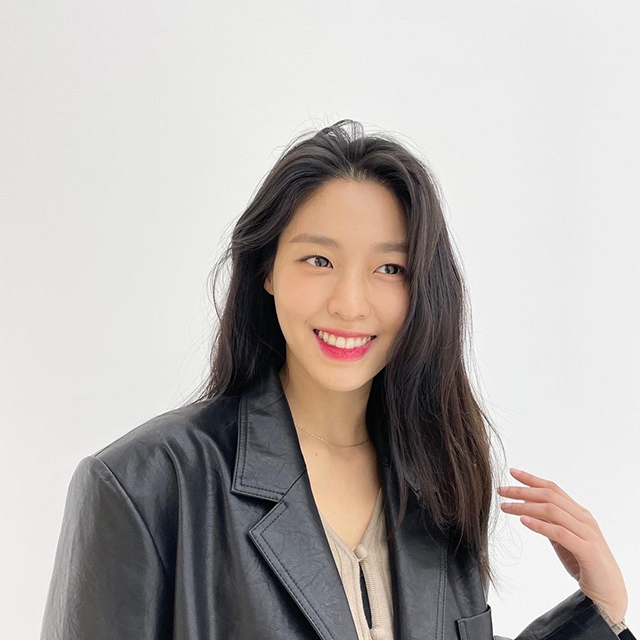 ADVERTISEMENT - CONTINUE READING BELOW
5. Hyolyn
Soloist and former Sistar member Hyolyn is one of the first few idols to flaunt darker skin on the K-pop stage, and she continues to do so to this day. But throughout her career, Hyolyn has also experienced receiving flack for her skin.
For example, Hyolyn once had to stand up for herself when K. Will teased her about "getting darker by the day" during a radio guesting for SBS Power FM. He even asked if she plans to "go back to being lighter."
Not seeing an issue about her skin, the singer replied: "I don't know why people keep saying that I'm dark. I'm not that dark." She also expressed that she only appears to look like it because she's sitting next to Dasom, her fellow member who has light skin.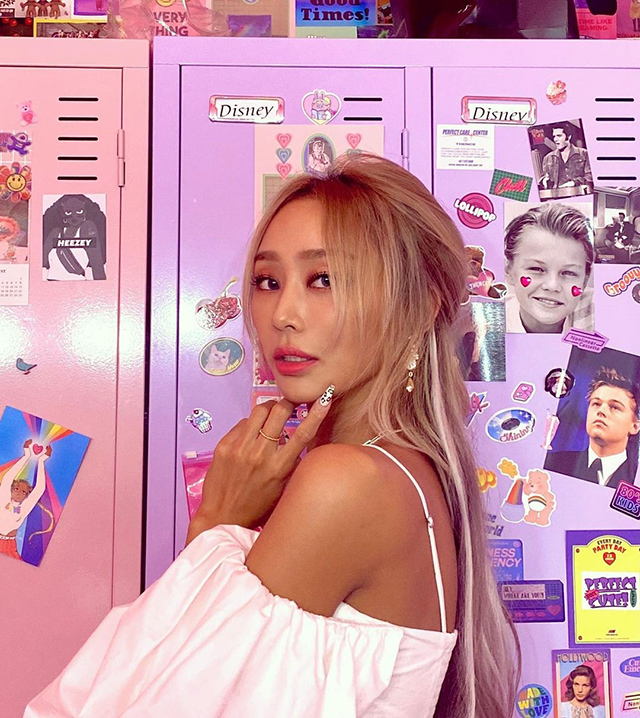 ADVERTISEMENT - CONTINUE READING BELOW
6. Ju Ji Hoon
Ju Ji Hoon rose to fame because of his iconic character as crown prince Lee Shin in Princess Hours. Back then though, he still received a sum of hate comments on his skin tone, which took a huge toll on his self-confidence.
In an episode of tvN's You Quiz on the Block, Ju Ji Hoon revealed that he had to delete his social media because of the backlash he was receiving. He said, "The comments were like, 'Leave Princess Hours. We don't want to see you on it anymore,' 'How are you a prince? You don't have the right skin color for it. You are too dark,' 'Are you from the countryside or something?"
Even though these comments greatly affected him, it didn't stop him from acting and he's managed to become one of the most sought-after leading men today! He even portrayed another crown prince role, Lee Chang, in the Netflix series Kingdom.
ADVERTISEMENT - CONTINUE READING BELOW
Related Stories from Preview.ph
Hey, Preview readers! Follow us on Facebook, Instagram, YouTube, Tiktok, and Twitter to stay up to speed on all things trendy and creative. We'll curate the most stylish feed for you!