When we wrote about Kendall Jenner's acne moment at the Golden Globes red carpet, we already half-expected it to resonate with a lot of people. Yes—because it's 2018, and celebrities are allowed to show acne on their faces. And most of you, thankfully, agree, based on the overwhelming amount of positivity we witnessed in the comments.
Most of the comments on our article were from people that were empowered by the model's nonchalance with her skin condition. Some expressed surprise that Kendall was going through what they were also experiencing with acne, empathizing with the model.

IMAGE Preview Facebook and Instagram
Raychel from Facebook writes, "She also has imperfections even though she is a celebrity. She experiences skin abnormalities like we do." True that!

IMAGE Preview Facebook and Instagram
Timmoly dropped some real talk on our Instagram, saying, "[Her flaunting this] only means she is at ease with how she looks...Enough with perfection. That's overrated already."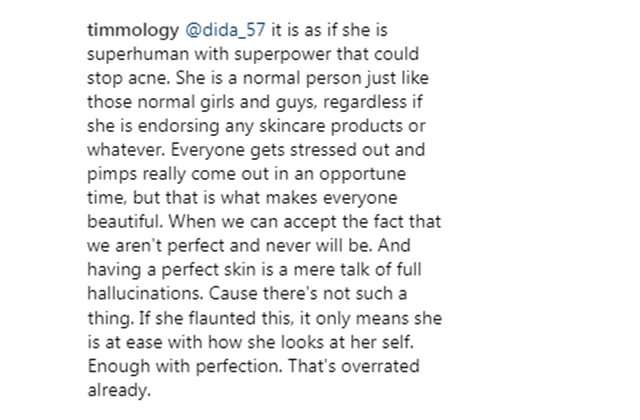 IMAGE Preview Instagram
That said, our favorite comments were definitely those that had people tagging their friends and comforting them about their skin struggles. It's a simple yet heartwarming gesture anyone will appreciate, really!

IMAGE Preview Facebook
See more of our favorite responses below: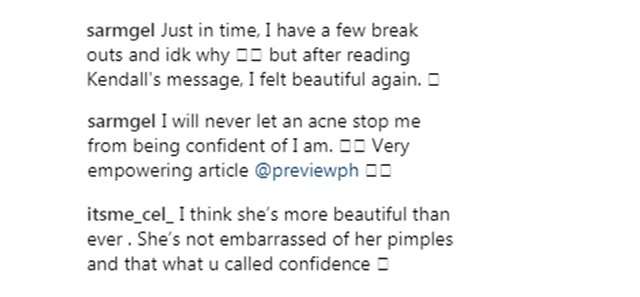 IMAGE Preview Instagram
We're all with you on this, Kendall! After all, women should be there for women, in good skin times and bad skin times.